Dara Mir is an Iranian-American entrepreneur and President of 9to5 Seating.
Biography
He was born in the year 1981 in Iran.
Mir earned his Bachelor's degree in Industrial & System Engineering from the University of Southern Carolina. He said about the degree:
"My ISE degree was the perfect balance of engineering and business."
9to5 Seating
9to5 Seating is a company that was established in 1982.
The company specialized in the design and production of office seating services.
9to5 Seating's sales are growing at 25% per year.
From 2002, he is the President of 9to5 Seating.
The company has a 300,000-square-foot headquarters that is equipped with solar panels, which has earned LEED Gold certification, a globally recognized symbol of sustainability achievement.
On June 21, 2016, Dara received the EY Entrepreneur of the Year for his success and growth.
He was selected as the award winner from an independent panel of judges at the event with over 700 CEOs, founders, and other business leaders in attendance.
EY recognizes entrepreneurs from over 145 cities in 60 different countries who have remarkable success in fields such as financial performance, innovation, and personal commitment to their communities and businesses.
He received the award at the Beverly Hilton in Beverly Hills, California. He said:
"Don't ever be afraid to put your money into something you believe in, because fear will stop you from achieving success."
In 2017, Dara appeared in the USC Viterbi magazine.
Wife
According to Bravo, Dara Mir and Lilly Ghalichi got engaged after about 5 months of dating, in August 2016.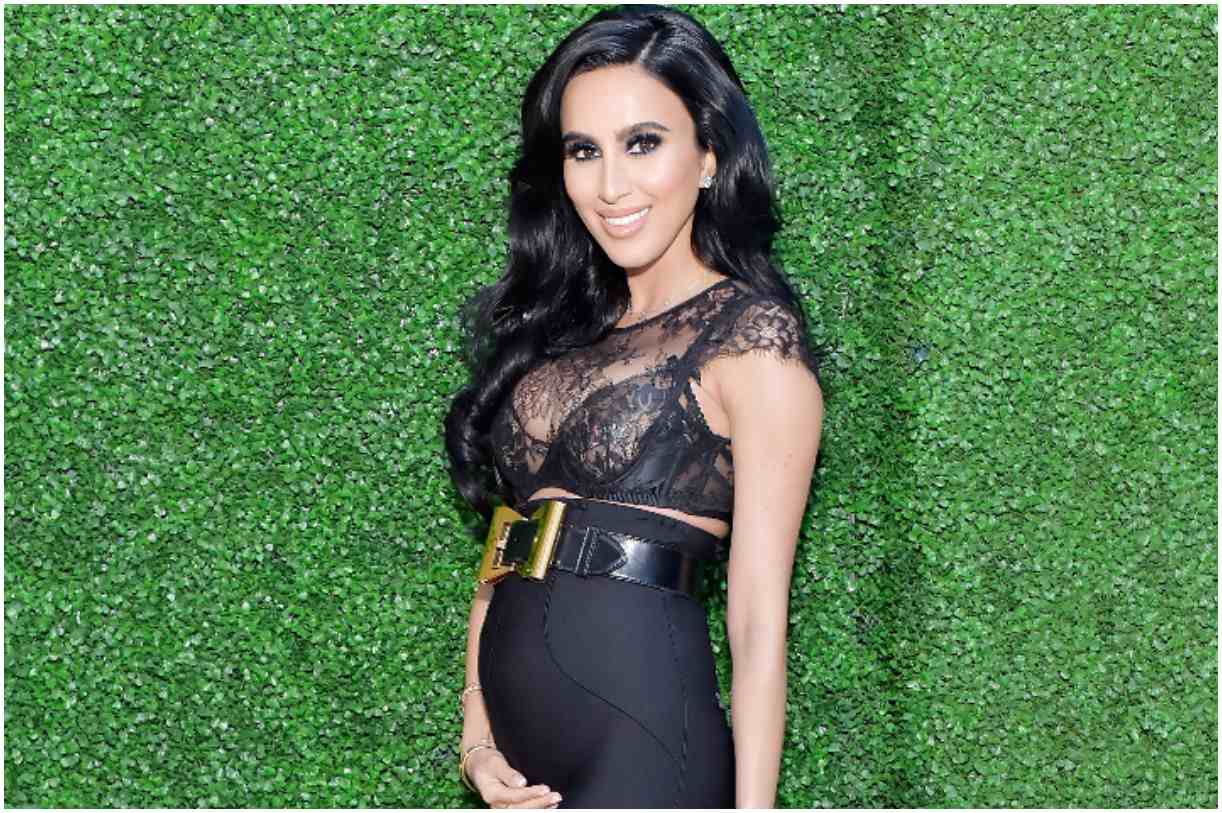 Lilly said about the ring she received:
"I literally could not have asked for anything more."
Ghalichi went on to say:
"It's very antique and dainty set with pave diamonds for the band and has pave diamonds covering the basket and everything – so all you see are diamonds. I don't know exactly how big it is, but it's big enough."
During an interview, Ghalichi mentioned their first date:
"I would say the first date I felt like I dreamed him into life."
Lilly added:
"I would say within two or three months of dating we were inseparable. It all moved very quickly."
In a different interview, Ghalichi said:
"I not only found my equal. He far surpasses anything I could ever be."
In May 2017, Mir married Ghalichi at the Beverley Hills Hotel.
The guest list had a few notable names including Jonny Drubel (an actor who is best known for Rich Kids of Beverly Hills) and Dorothy Wang (the breakout star of the show "#RichKids of Beverly Hills").
Note – Lilly Ghalichi is an American blogger, lawyer, and YouTuber who gained fame as a reality personality on Shahs of Sunset. She was previously engaged to Dhar Mann.
Lilly owns several fashion brands such as GhalichiGlam, WantMyLook, Lilly Hair, and Lilly Lashes.
Her brands have attracted a top-flight celebrity clientele including Lady Gaga, Kylie Jenner, Cardi B, and Jennifer Lopez.
Divorce
According to People, Mir filed for divorce due to "irreconcilable differences" in August 2019. In addition, Dara requested that the court terminate Lilly's ability to be awarded spousal support. Furthermore, he did not list an official date of separation.
Lilly declared:
"I love my family and my new role as a mother. I would love to share that joy with the world."
Ghalichi continued:
"To be with a partner that wants me to be as conservative, private and inactive as possible on social media can be challenging at times."
The first rumors appeared on social media after Lilly allegedly removed photos of her husband off of her Instagram account, reported The List.
In October 2019, Lilly and Mir seem to be back together after a few photos have surfaced of the two kissing on the lips.
READ MORE: Paul Joseph Watson Net Worth
Children
On September 30, 2018, they welcomed a daughter, named Alara Mir Dara, into their family.
For Alara's one-year birthday celebration, they had a cake featuring a spinning carousel that was over four feet tall.
During the party, Ghalichi said that she wants more children. In her words:
"I'm having more kids 1,000 percent. Becoming a mother has been the most life-changing experience in my life for the better!"
Lilly went on to say:
"I've never experienced anything harder or more difficult, but at the same time, never something as rewarding as seeing your baby, your flesh and blood."
She added:
"I definitely want more children with or without a man."
READ MORE: Joe Robinet Net Worth
Dara Mir – Net Worth
Mir earns most of his wealth from being the President of the company 9to5 Seating. This company was started by his parents. Therefore, entrepreneur Dara Mir has an estimated net worth of $1.2 million.
Featured image source – © Guliver / Getty Images.
READ THIS NEXT
Dr. Eric Berg – Net Worth & Bio
Vegan Gains – Wife & Net Worth