What is Eric Weinstein's net worth? Also, who is Eric Weinstein's wife?
Introduction
Eric Weinstein is an American economist and mathematician who is best known as a principal at Natron Group, a hedge fund based in New York.
Weinstein is a research fellow at the Mathematical Institute of Oxford University and holds a Ph.D. in mathematical physics from Harvard University.
Eric is credited for coining the term "intellectual dark web" to describe an online group of prominent heterodox intellectuals.
Biography
Eric graduated from the University of Pennsylvania as a University Scholar in 1985, receiving his B.S. and M.S. degrees in Mathematics.
In 1992, Weinstein received his Ph.D. in Mathematical Physics from the Mathematics Department at Harvard University.
Eric was an Alfred P. Sloan Foundation grantee in the Harvard Economics Department and National Bureau for Economic Research.
Additionally, Weinstein held a National Science Foundation fellowship in the mathematics department of the Massachusetts Institute of Technology.
Currently, he is the managing director of Thiel Capital, an investment firm founded by Peter Thiel – an American venture capitalist and entrepreneur. In 2018, Thiel was ranked No. 328 on the Forbes 400, with a net worth of $2.5 billion. In 2014, Peter was listed No. 4 on the Forbes Midas List, with a net worth of $2.2 billion.
Thiel is a co-founder of:
Founders Fund (a San Francisco-based venture capital firm formed in 2005);
Palantir Technologies (a private American software company which is specialized in big data analytics);
PayPal.
Podcast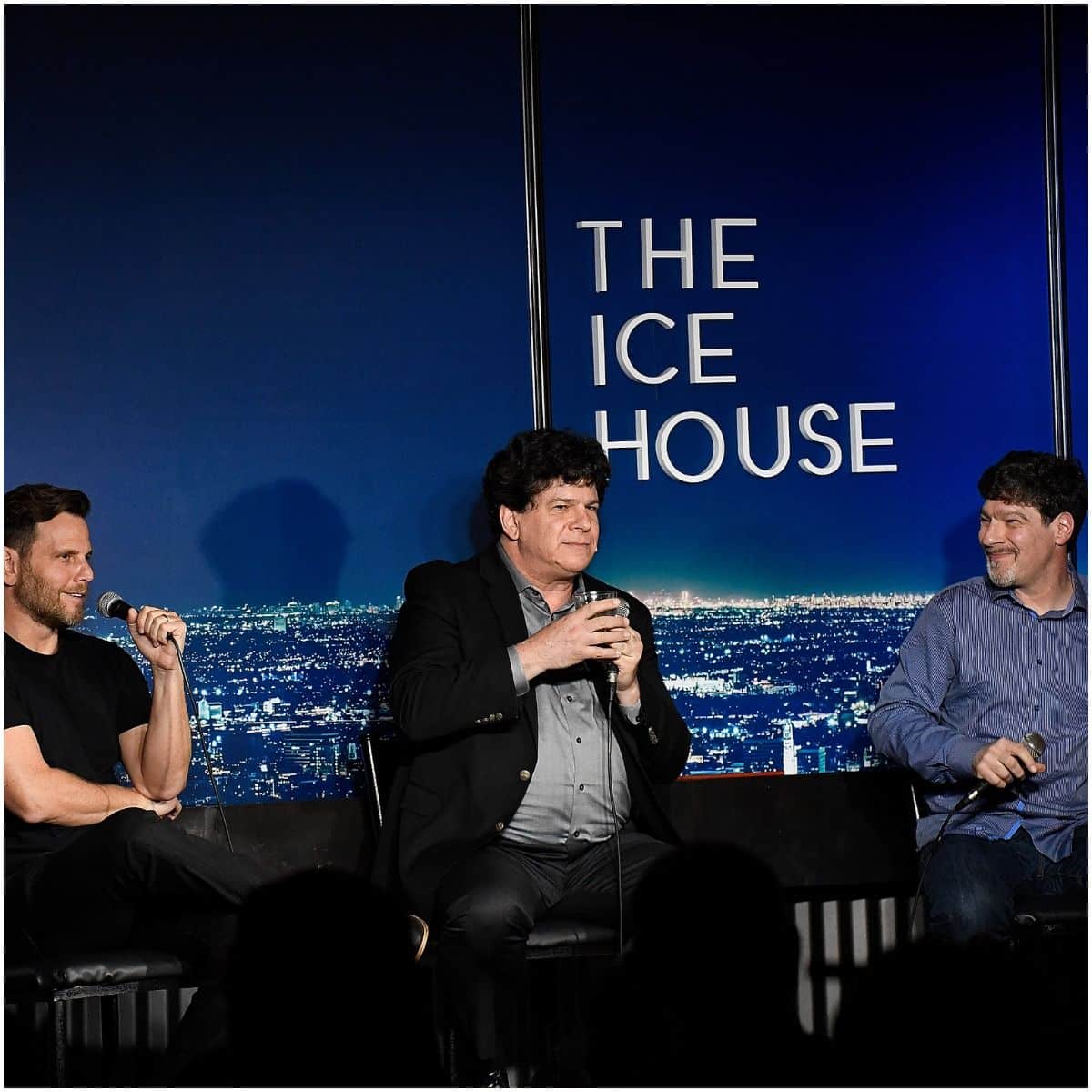 On July 3, 2019, he announced his podcast, named "The Portal," on the Joe Rogan Experience podcast.
He wrote on his Twitter account:
"We begin our podcast w/ the conversation you've asked for most, perhaps because it's been all but hidden from public view for the last six years."
Eric said the title of the podcast (The Portal) relates to a search for solutions to existential risks.
Wife
Eric Weinstein is married to Pia Malaney, an Economist from San Francisco, California.
In 2012, a program for 'Geometric Marginalism' by Pia Malaney and Eric was funded by the Institute for New Economic Thinking, where his wife worked.
Children
The couple has a son named – Zev Weinstein.
On July 1, 2017, Zev started a YouTube channel, – "GenerationZ." The channel has over 3,500 subscribers and more than 21,000 views.
Quotes
"Think about this: when you now create role models in the digital era, you are creating a set of crosshairs & training it on the very people you admire."
"We live in a world where we're working on the Stark Trek computer in Silicon Valley, but we don't have anything else from Stark Trek."
"You have to just laugh when you realize you've been programmed with obvious malware."
"Any parent can make a prodigy. When you do, what you are doing is accessing nature's own backup in case-of-emergency "grow up fast" plan."
"In the nonsense of the last several years, I hadn't noticed how disconnected I've become from many things that move me."
"Trying to figure out what is currently the most effective form of practical self-defense training available."
"My desire is to become independent, happy & secure from money earned from this, and to plow that independence back into the show."
"Go into a room and subtract off all the screens. How do you then know you're not in 1973?"
Trivia
In 1992, Weinstein obtained a Lady Davis Fellowship at Hebrew University. Lady Davis Fellows are selected on the basis of promising ideas and seriosity for their field of research. In the present day, the foundation has supported more than 1,700 scholars worldwide, including:
Jeffrey R. Wool;
Ofer Feldman;
Paul Wiegmann (a Russian physicist);
Paul B. Fenton;
Tomek Bartoszyński;
Richard M. Karp;
Igor Rivin;
Peter J. Stang ( a German American chemist);
Marshall Jordan Breger;
Eiichi Nakamura;
Shaye J. D. Cohen;
Carl M. Bender;
Jan-Erik Lane;
Ruth Pachter;
Charles Blattberg;
Norman Stillman;
John A. Stanturf;
Kendall Houk;
Mario Szegedy;
Samuel L. Braunstein (a professor at the University of York, UK);
Joanna B. Michlic;
Anne Bayefsky;
Yael S. Feldman;
Paul W. Franks;
Aaron W. Hughes;
Ingram Olkin (a professor emeritus at Stanford University);
Steven B. Bowman;
Paul Goldberg;
Włodzimierz Julian Korab-Karpowicz;
Michael D. Fried.
Eric participated in many podcasts, including:
the Making Sense with Sam Harris Podcast;
the Ben Shapiro Show;
the Joe Rogan Experience.
He publishes and speaks about a variety of topics that include:
incentivizing risk-taking behavior in scientific disciplines;
management of financial risk;
the market for elite labor;
immigration;
gauge theory.
After his brother resigned from The Evergreen State College, Eric said he coined the term "intellectual dark web."
"Intellectual dark web" applies to a group of podcast hosts and academics. Other people who are said to be associated with the term include:
Christina Hoff Sommers;
Debra Soh (a Canadian political commentator and science columnist);
Ayaan Hirsi Ali;
Michael Shermer;
Sam Harris;
Lindsay Shepherd;
Heather Heying;
Ben Shapiro (an American lawyer, author, public speaker, and conservative political commentator);
Claire Lehmann;
Dave Rubin;
Douglas Murray (a British political commentator, journalist, and author);
Joe Rogan;
Jordan Peterson;
Maajid Nawaz.
READ MORE: Who is Ben Pasternak?
Eric Weinstein – Net Worth
Weinstein has held research positions in Economics, Physics, and Mathematics departments (at Harvard, Hebrew University, and MIT respectively).
In addition, he was formerly a Co-Founder and Principal of the Natron Group in Manhattan.
In the present day, Eric is Managing Director of Thiel Capital in San Francisco. Weinstein also has a YouTube channel with over 264,000 subscribers.
Therefore, Eric Weinstein has an estimated net worth of $2 million.
READ THIS NEXT: Dav Pilkey Net Worth
References

https://bigthink.com/politics-current-affairs/eric-weinstein
https://quillette.com/2019/05/05/on-the-idw-a-response-to-eric
https://golden.com/wiki/Eric_Weinstein