Steven Pinker is a Canadian-American linguist, author, and cognitive psychologist, who is currently a Johnstone Family Professor in the Department of Psychology at Harvard University.
In 2002, Pinker wrote a book titled – "The Blank Slate," which explains that human behavior was shaped mainly through evolutionary adaptations.
In 2004, he was named one of Time Magazine's 100 most influential thinkers and scientists globally.
Steven identifies himself as an equity feminist that he defines as:
"a moral doctrine about equal treatment that makes no commitments regarding open empirical issues in psychology or biology."
Biography
Pinker was born on September 18, 1954, in Montréal, Québec, Canada.
His mother was a high school vice-principal and a guidance counselor, while his father was a lawyer.
His sister, Susan Pinker, wrote The Sexual Paradox. The book is a winner of the American Psychological Association's annual William James Book Award.
His brother is a policy analyst for the Canadian government.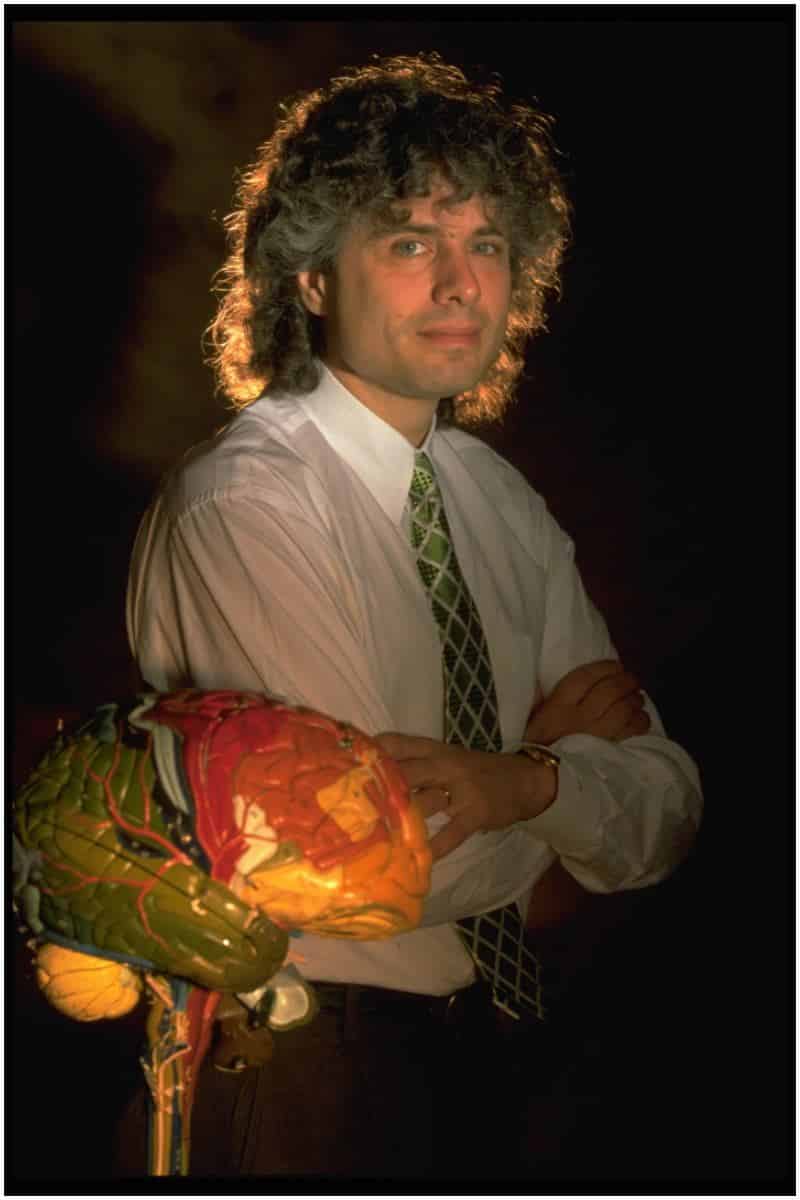 Steven was raised in a predominantly Jewish neighborhood in Montreal. He said about his childhood:
"It was a culture with a lot of arguing. I was never outgrew my conversion to atheism at 13, but at various times was a serious cultural Jew."
In 1971, he graduated from Dawson College.
In 1976, Pinker received a Bachelor of Arts in psychology from McGill University. In 1979, Steven earned his Ph.D. degree in experimental psychology at Harvard University.
From 1982 until 2003, he taught at the Department of Brain and Cognitive Sciences at the Massachusetts Institute of Technology (MIT).
Since 2003, Pinker has been serving as the Johnstone Family Professor of Psychology at Harvard.
From 2008, Steven was chair of the Usage Panel of the American Heritage Dictionary.
In 2016, the Canadian-American author was elected to the National Academy of Sciences.
Books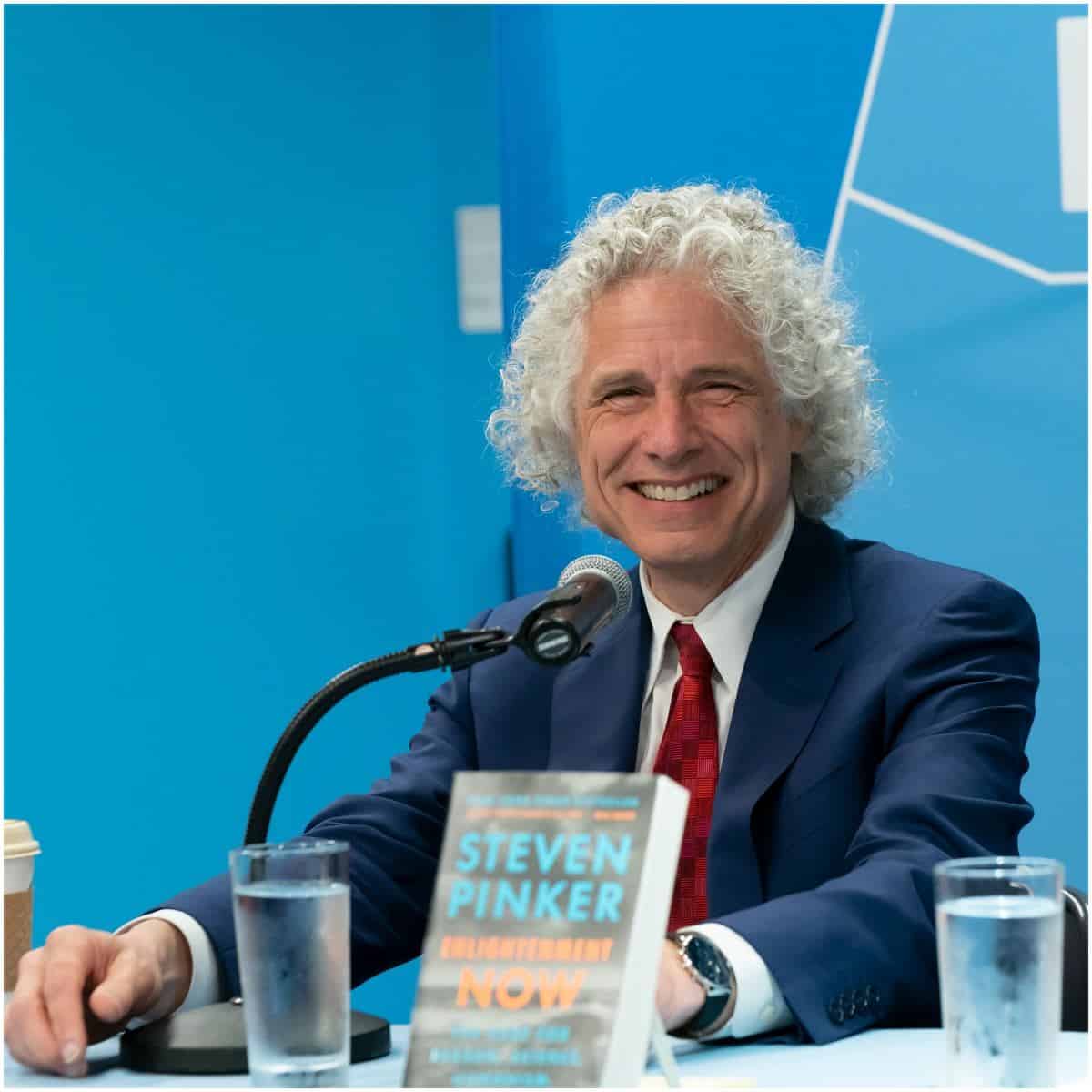 In 1984, Pinker published his first book, "Language Learnability and Language Development." In the book, he explains a new approach to the problem of language learning.
In 1994, he released a book titled – "The Language Instinct: How the Mind Creates Language (P.S.)." In the book, Pinker details everything you always wanted to know about language:
how it evolved;
how the brain computes it;
how children learn it;
how it works.
In 1997, Steven released another book, called – "How the Mind Works." In the book, he tackles the workings of the human mind.
In 1999, he published – "Words and Rules: The Ingredients Of Language (Science Masters Series), in which Pinker wrote about a variety of topics in the humanities and sciences.
In 2002, Pinker released – "The Blank Slate: The Modern Denial of Human Nature." The book explains the importance of an honest acknowledgment of human nature based on common sense and science.
In 2007, he published – "The Stuff of Thought: Language as a Window into Human Nature," in which he details how our words explain our nature. Bill Gates considers "The Stuff of Thought" one of the most important books he has ever read. It became a New York Times bestseller.
In 2011, he wrote – "The Better Angels of Our Nature: Why Violence Has Declined." The book is actually an exploration of the essence of human nature. The book's title was taken from the ending of Abraham Lincoln's first inaugural address.
In 2014, Pinker published a book entitled – "The Sense of Style: The Thinking Person's Guide to Writing in the 21st Century." In the book, he explains how the art of writing can be a fascinating intellectual topic in its own right. It was ranked among the best books of 2014 by Amazon, The Sunday Times, and The Economist.
In 2016, he wrote the book – "Do Humankind's Best Days Lie Ahead?"
In 2018, Steven released – "Enlightenment Now: The Case for Reason, Science, Humanism, and Progress." It is a book about why people are better educated, happier, safer, richer, and healthier than ever.
Wife
In 1980, Steven Pinker married Nancy Etcoff, a psychologist and researcher at Harvard University. She is also the author who published "Survival of the Prettiest: The Science of Beauty." Nancy has taught classes about aesthetics, behavior, brain, and mind at Harvard Medical School.
The pair divorced in 1992.
In 1995, Steven got married to Ilavenil Subbiah, a Malaysian-born cognitive psychologist who has illustrated some of his books. They also got divorced.
In 2007, Pinker married Rebecca Goldstein, a philosopher and novelist, who holds a Ph.D. in philosophy of science from Princeton University. She has written ten books, both nonfiction and fiction. Goldstein was previously married to physicist Sheldon Goldstein from 1969 to 1999.
Children
Pinker has no children.
Quotes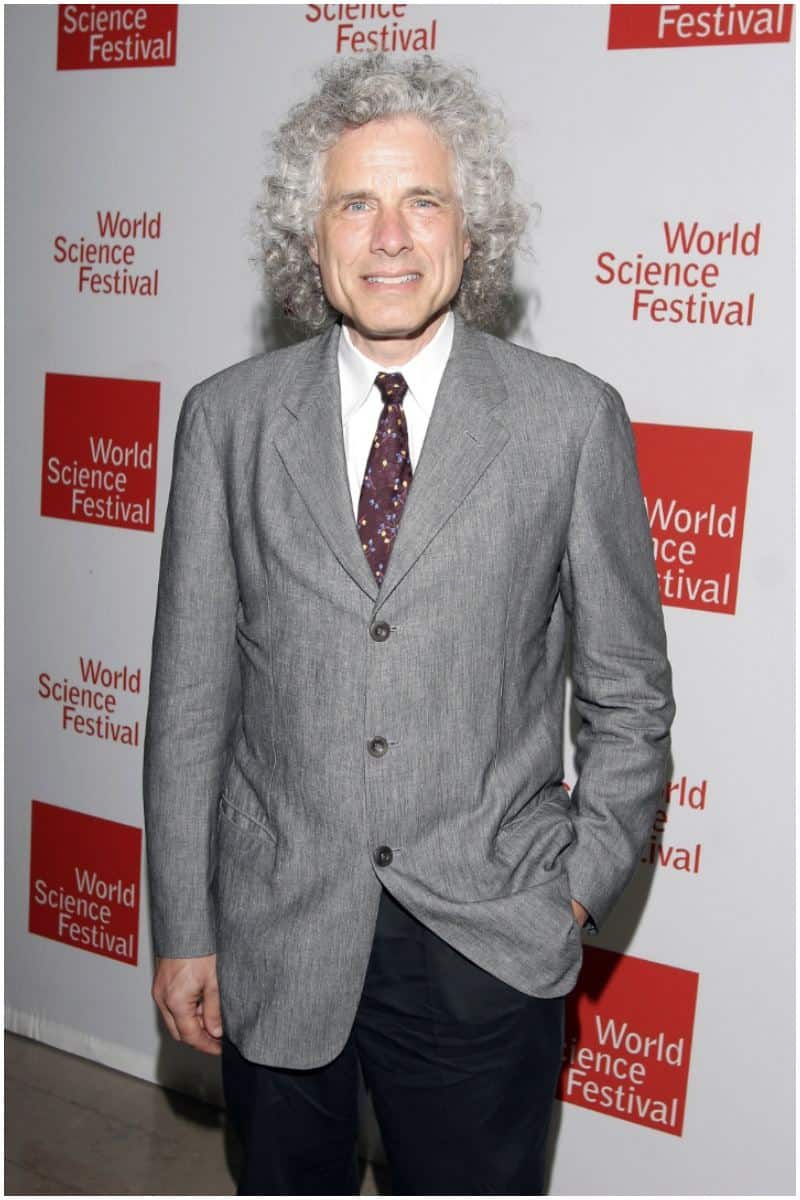 "The great successes the world has enjoyed over the past decades and centuries are taken for granted."
"Only obscenity has the ability to engage that subtle, strong emotion."
"Nothing invests life with more meaning than the realization that every moment of sentience is a precious gift."
"A verb is the chassis of a sentence – a frame onto which the other parts, like the subject, object, and subordinate clauses, get bolted."
"I notice things, but I only understand them when I try to write about them."
READ MORE: Is Maneet Chauhan married?
Trivia
In 2018, Pinker was on the Joe Rogan Experience podcast.
Pinker's hair has long been the object of admiration. In February 2001, he was nominated by acclamation as the first member of the LFHCfS (Luxuriant Flowing Hair Club for Scientists).
READ MORE: Terry Gross Net Worth
Steven Pinker – Net Worth
Pinker earned most of his wealth from teaching at MIT, working as a Professor of Psychology at Harvard, and selling his books, especially on Amazon.
Steven is the author of many books, including – Rationality: What It Is, Why It Seems Scarce, Why It Matters, The Better Angels of Our Nature, The Stuff of Thought, The Blank Slate, Words and Rules, How the Mind Works, Enlightenment Now, and The Language Instinct.
He has received numerous awards from the American Humanist Association, the Cognitive Neuroscience Society, the Royal Institution, the National Academy of Sciences, and the American Psychological Association.
Therefore, Steven Pinker has an estimated net worth of $2 million.
READ THIS NEXT
References

https://www.independent.com/interview-steven-pinker/
https://thereader.mitpress.mit.edu/steven-pinker-interview/
https://www.thecrimson.com/questions-with-steven-pinker