Chicago is the third-most populous city in the US. The city is an international hub for commerce, finance, transportation, telecommunications, and industry, with O'Hare International Airport being the 2nd-busiest airport in the world in terms of traffic movements.
Here are several interesting facts about Chicago:
Chicago's Western Avenue has a total of 62 car dealerships, and at 23.5 miles – is the world's longest street. The first blood bank in the US was created in Chicago in 1937. The Art Institute of Chicago holds the largest collection of Impressionist paintings outside the Louvre in Paris.
Chicago's average elevation is 594 feet (181 meters) above sea level. The city is located in northeastern Illinois on the southwestern shores of Lake Michigan.
The name "Chicago" comes from the Algonquin word "Shikaakwa" or "Chicagou" that translates to "wild garlic" or "onion field." Downtown Chicago is known as "the Loop," referencing the shadow the elevated train tracks create in the area.
Chicago's 58 million domestic and international visitors in 2018 made it the 2nd most visited city in the US, behind New York City's around 65 million visitors. The first televised U.S. presidential candidates' debate was broadcast from Chicago's CBS Studios on September 26, 1960, between Richard Milhous Nixon and John Fitzgerald Kennedy.
List Of 10 Famous People Who Live (Or Lived) In Chicago:
#1 Harrison Ford
He is an American actor who gained worldwide fame for his starring roles as the title character of Indiana Jones (an American media franchise based on the adventures of Dr. Henry Walton "Indiana" Jones, Jr.) movie series and as Han Solo in the Star Wars film series.
In 1985, Ford received an Academy Award nomination for his work in Witness, a crime drama directed by Peter Weir and co-starring Kelly McGillis. The film was nominated for 8 Academy Awards and won 2, for Best Film Editing and Best Original Screenplay.
In 1998, Harrison was chosen as People magazine's Sexiest Man Alive. In 2001, Ford was listed in the Guinness Book of Records as the richest male actor. Also, he was born and raised in Chicago.
#2 Robin Williams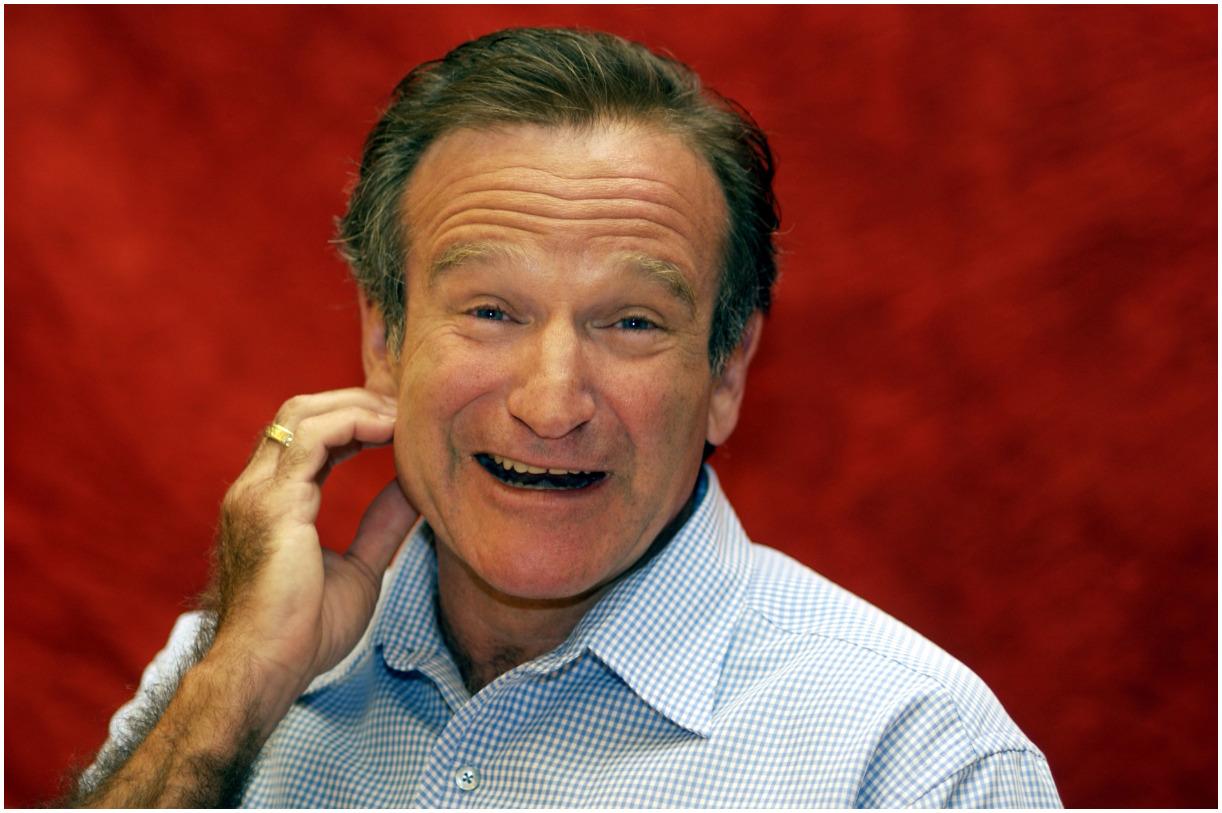 Williams was an American comedian and actor who starred in numerous films which achieved commercial and critical success, including:
the Night at the Museum trilogy (2006–2014);
Good Will Hunting (1997);
The Birdcage (1996) – it is a remake of the 1978 Franco-Italian film La Cage aux Folles by Édouard Molinaro starring Ugo Tognazzi and Michel Serrault;
Jumanji (1995);
Mrs. Doubtfire (1993);
Hook (1991);
World's Greatest Dad (2009) – it is a 2009 American satirical black comedy-drama film, directed and written by Bobcat Goldthwait;
One Hour Photo (2002);
The Fisher King (1991);
Aladdin (1992);
Awakenings (1990);
Dead Poets Society (1989) – it is an American drama film that was written by Tom Schulman and directed by Peter Weir;
Vietnam (1987);
Good Morning;
Moscow on the Hudson (1984);
The World According to Garp (1982).
Robin was born in Chicago.
#3 Tina Fey
She is an American comedian and actress who is best known for creating the acclaimed comedy series 30 Rock (2006–2013) and for her work on the NBC sketch comedy series Saturday Night Live (1997–2006) and Unbreakable Kimmy Schmidt.
In 2016, Tina shared an Emmy with Poehler for co-hosting a December 2015 episode of "Saturday Night Live."
Fey lived in Chicago during the late-90s.
#4 Jenny McCarthy
She is an American television host, author, actress, model, and screenwriter. In 1994, Jenny was named Playmate of the Year.
McCarthy was born and raised in the Chicago area.
#5 Al Capone
Al Capone, occasionally known by the nickname "Scarface," was an American businessman and gangster who attained notoriety during the Prohibition era as the co-founder and boss of the Chicago Outfit.
Before being sent to Alcatraz Prison in 1934 for a tax evasion conviction, Capone had amassed a personal fortune estimated at $100 million as the head of the infamous crime syndicate. In 1939, Capone was paroled because of the ravages of neurosyphilis, a disease he contracted while running Torrio's and Colosimo's whorehouses.
#6 Barack Obama
In 2005, Obama became the 5th African American senator in U.S. history. He is the first African-American to not only win the presidency of the United States but also be nominated by a major party.
Barack acknowledged the historic nature of his win while reflecting on the serious challenges that lay ahead. He said:
"The road ahead will be long, our climb will be steep. We may not get there in one year or even one term, but America, I have never been more hopeful than I am tonight that we will get there."
Obama continued:
"I promise you, we as a people will get there."
Before he moved to Washington D.C., Barack worked as a community organizer along with teaching constitutional law at the University of Chicago Law School for 12 years.
#7 Hugh Hefner
He was an American magazine publisher and life-stylist. Hugh created the men's adult entertainment magazine Playboy, that played a big role in the sexual revolution of the 1960s.
Hefner was born in the Chicago suburb of Oak Park, IL.
READ MORE: Famous People Who Play D&D
#8 Oprah Winfrey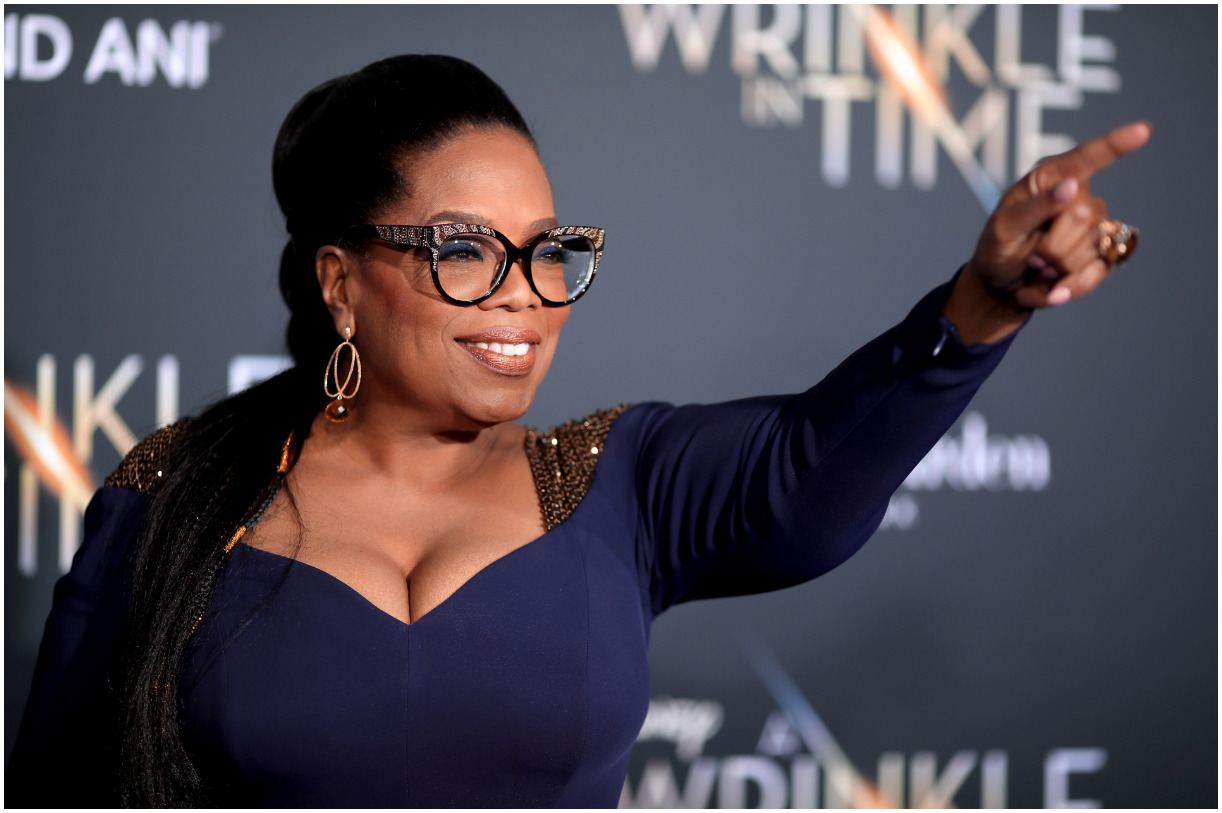 She is an American talk show host, television producer, media executive, actress, and philanthropist.
Oprah made her debut as a film actress in the period drama film The Color Purple (1985). In 2018, Oprah starred as Mrs. Which in the 2nd film adaptation of Madeleine L'Engle's young adult novel, "A Wrinkle in Time."
Winfrey lived in Chicago from 1983 until her talk show ended in 2011.
READ MORE: Celebrity Names with the Letter X
#9 Walt Disney
He was an American entrepreneur, voice actor, animator, and film producer. As a film producer, Walt holds the record for most Academy Awards earned by an individual, having won 22 Oscars from 59 nominations.
Disney was born in Chicago in 1901. Walt moved to California in the early 1920s.
READ MORE: Celebrity Names with the Letter L
#10 Kanye West
West is an American rapper, singer, record producer, entrepreneur, songwriter, and fashion designer. Kanye has won a total of 21 Grammy Awards, making him one of the most awarded artists of all time and the most Grammy-awarded artist of his generation.
In addition, Kanye is one of the best-selling music artists of all time with over 135 million records sold worldwide and among the most critically acclaimed musicians of the 21st century.
West was born and raised in Chicago.
Featured image source – © Guliver / Getty Images.
READ THIS NEXT: Famous People Who Went To Harvard
References

https://www.biography.com/people/kanye-west-362922
https://www.britannica.com/biography/Kanye-West