List Of 11 Famous People Whose Names Start With L:
#1 Lucy Liu
Lucy Liu is an American voice actress, actress, director and artist who is best known for playing the role of Joan Watson in the crime-drama series Elementary as well as the vicious and ill-mannered Ling Woo in the television series Ally McBeal.
Liu was raised by her parents who were Chinese Immigrants living in Queens, New York. As her family spoke Mandarin Chinese at home, Lucy did not learn English until the age of 5.
Her earliest acting job found Liu in a small role in the teen drama Beverly Hills, 90210 during the 1991-92 season, playing a waitress at the gang's favorite hang-out. Other high profile movies include:
Code Name: The Cleaner, Rise released in 2007;
Kill Bill which earned her an MTV Award for Best Movie Villain in 2003;
Brainstorm in 2002;
Sex and The City in 2001;
Charlie's Angels released in 2000.
In 2000, Liu became the first Asian-American female to host "Saturday Night Live."
#2 Lance Armstrong
Armstrong is an American former professional road racing cyclist, who is infamous for the biggest doping scandal in cycling history. In January 2013, Lance confessed to doping in an interview with Oprah Winfrey.
Lance was sanctioned by the US Anti-Doping Agency and his Tour victories were removed, along with his Olympic results in 1996 and 2000, and his other titles.
Born in 1971 in Texas, Armstrong became a triathlete before turning to professional cycling. In 1991, he competed in his first Tour DuPont, a difficult and long 12-stage race, covering 1,085 miles over 11 days. After the 1996 Tour de France, Lance fell ill, and in October, his doctors diagnosed him with testicular cancer, that had by that time also spread to his brain and lungs.
#3 Lena Dunham
Dunham is an American writer, director, actress, and producer who is best known as the writer, creator, and star of the HBO television series Girls.
With an assist from Judd Apatow, Lena created Girls, a down-and-dirty look at post-college life, featuring 4 young, hyper-ironic women. Dunham also appeared in the 7th season of the FX horror anthology television series "American Horror Story."
#4 Larry King
King is an American radio and television host, whose work has been recognized with awards including an Emmy award, two Peabodys, and 10 Cable ACE Awards.
In a career spanning 5 decades, Larry has become legendary, by quizzing high-profile guests, like:
Malcolm X;
Madonna;
Barbara Streisand;
Tony Blair;
Margaret Thatcher;
George H.W. Bush;
Elizabeth Taylor;
Bill Clinton.
In June 2010, Larry announced he'd be ending his reign as host of the CNN talk show after 25 years. King was inducted into the Radio Hall of Fame in 1989. He has been married to Shawn Ora Engemann since September 5, 1997. The couple has two children. He and Shawn filed for divorce on April 14, 2010.
#5 Larry Hagman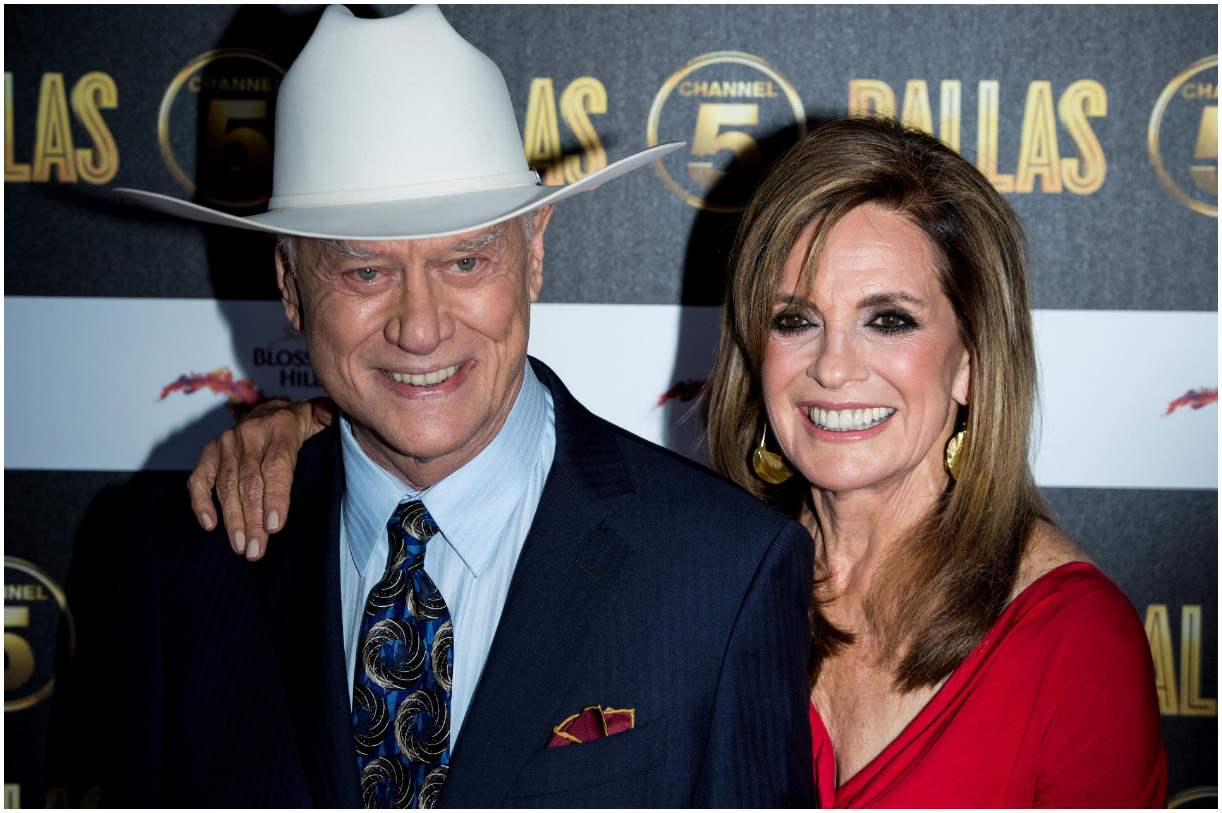 Hagman was an American director, film and television actor, and producer who is best known for playing oil baron J.R. Ewing in the 1980s television soap opera "Dallas." He was born on September 21, 1931, in Fort Worth, Texas.
Larry landed his first major television role on "I Dream of Jeannie" in 1965. In addition, Hagman made appearances in 'Nip/Tuck' and 'Desperate Housewives.' His other notable TV series included – 'Diagnosis: Unknown,' 'Sea Hunt,' 'Primary Colors,' 'Nixon,' 'The Defenders,' and 'The Edge of Night.'
Interestingly, Larry had a ring made from the gallstones which were removed during his liver transplant. In 1996, he offered to pay for drug rehab for Robert Downey Jr., after Robert asked to borrow $100,000 from him.
#6 Lauren Cohan
Cohan is a British–American model and actress who is best known for her role as Maggie Greene in the horror television series The Walking Dead (2011–2018). Additionally, Cohan is known for her roles as:
Vivian McArthur Volkoff on the action-comedy series Chuck (2011);
Rose on the supernatural drama series The Vampire Diaries (2010-12);
Bela Talbot on the fantasy horror series Supernatural (2007-08).
#7 Lara Flynn Boyle
Boyle is an American producer and actress who is best known for her role as Donna Hayward in the ABC cult television series Twin Peaks. Laura also played Wayne's obsessive ex-girlfriend in Wayne's World. Furthermore, Boyle played Serleena in the 2002 film Men in Black II.
Boyle has Irish ancestry on her father's side and German, Italian and Irish ancestry on her mother's side. On July 8, 1999, Laura was reportedly a passenger in Jack Nicholson's Mercedes when the car collided with another car in the Hollywood Hills.
#8 Lance Reddick
Reddick is an American musician and actor who is best known for playing Phillip Broyles in "Fringe" and Cedric Daniels in "The Wire."
Moreover, Lance is known for portraying Matthew Abaddon in "Lost" and Detective Johnny Basil on "Oz." He is a huge Comic book fan and has said Batman is one of his favorite characters. He studied composition at Eastman School Of Music, Rochester, and acting at the Yale Drama School.
#9 Lindsay Lohan
Lohan is an American model and actress who has appeared in more than 60 commercial spots, including Pizza Hut, The Gap, and Jell-O (with Bill Cosby). By 2006, Lohan was more famous for her public antics and partying than for her film career.
In January 2007, after much speculation about her incessant partying, Lohan checked herself into a swanky rehab.
READ MORE: Who is Mike Chen's wife?
#10 Liv Tyler
Tyler is an American actress and former model who is best known for her portrayal of Arwen Undómiel in the Lord of the Rings film trilogy.
At age 11, Liv found out that rocker Steven Tyler of Aerosmith was her father, and she later appeared in the Aerosmith music video for the song "Crazy." Also, Taylor has forged a decade-long relationship with Givenchy as the spokesperson for their cosmetics and fragrance line.
READ MORE: SoFlo Net Worth
#11 Lady Gaga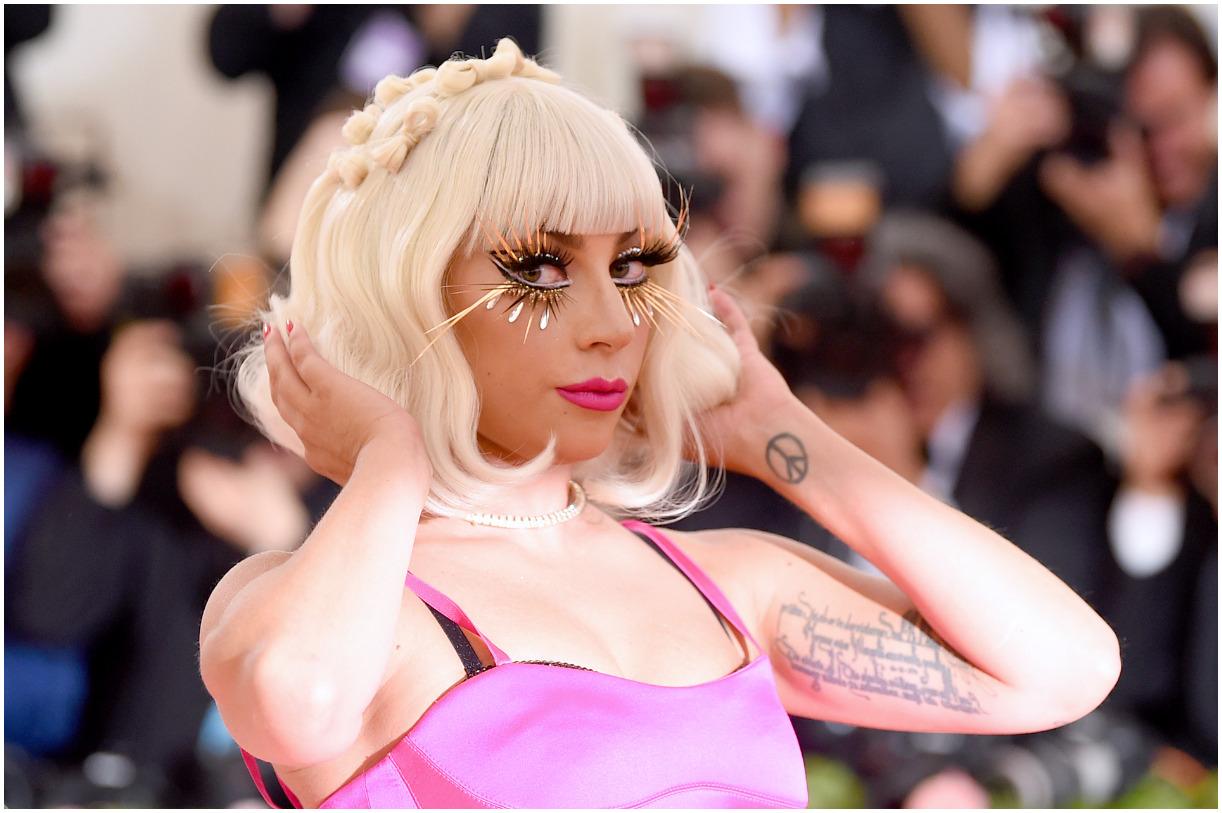 Lady Gaga is a popular world pop icon who is best known for songs such as "Poker Face." At the age of 17, Lady Gaga enrolled at New York University's Tisch School of the Arts in their Collaborative Arts Project 21.
Her second full-length album, Born This Way, peaked top of the US Billboard 200 and sold over 1 million copies in the country in its first week.
READ THIS NEXT: Famous People Whose Names Start With X
Featured image source – © Guliver / Getty Images.
References

https://www.britannica.com/facts/Lucy-Liu
https://www.imdb.com/name/nm0000239/bio