What is Gladys Knight's net worth?
Introduction
Gladys Knight is a famous singer who is widely known for her contribution to the American R&B world as well as her hit "Midnight Train to Georgia."
Over the course of her career, which spans over fifty years, she has won seven Grammy awards and recorded over 38 albums.
The Origin Story
Gladys Maria Knight was born in the summer of 1944 in Atlanta, Georgia.
She always loved singing and started on stage when she was very young.
At four years old, she began singing at her church, the Mount Mariah Baptist Church.
Soon, she competed and won a prize for her performance on a local TV show titled the Ted Mack Amateur Hour, for which she was paid $2,000.
Not only did she love to sing, but she was destined for fame.
At only eight years old, she started her own singing group that she called "the Pips."
The other Pips consisted of her sister Brenda, her two cousins, Elenor and William, and her brother Merald ("Bubba").
They quickly became a local fan favorite and traveled across the south touring what was known as the "Chitlin Circuit," where they opened for Sam Cooke, Jackie Wilson, and many more.
This was only the beginning of what would be a long, fruitful career.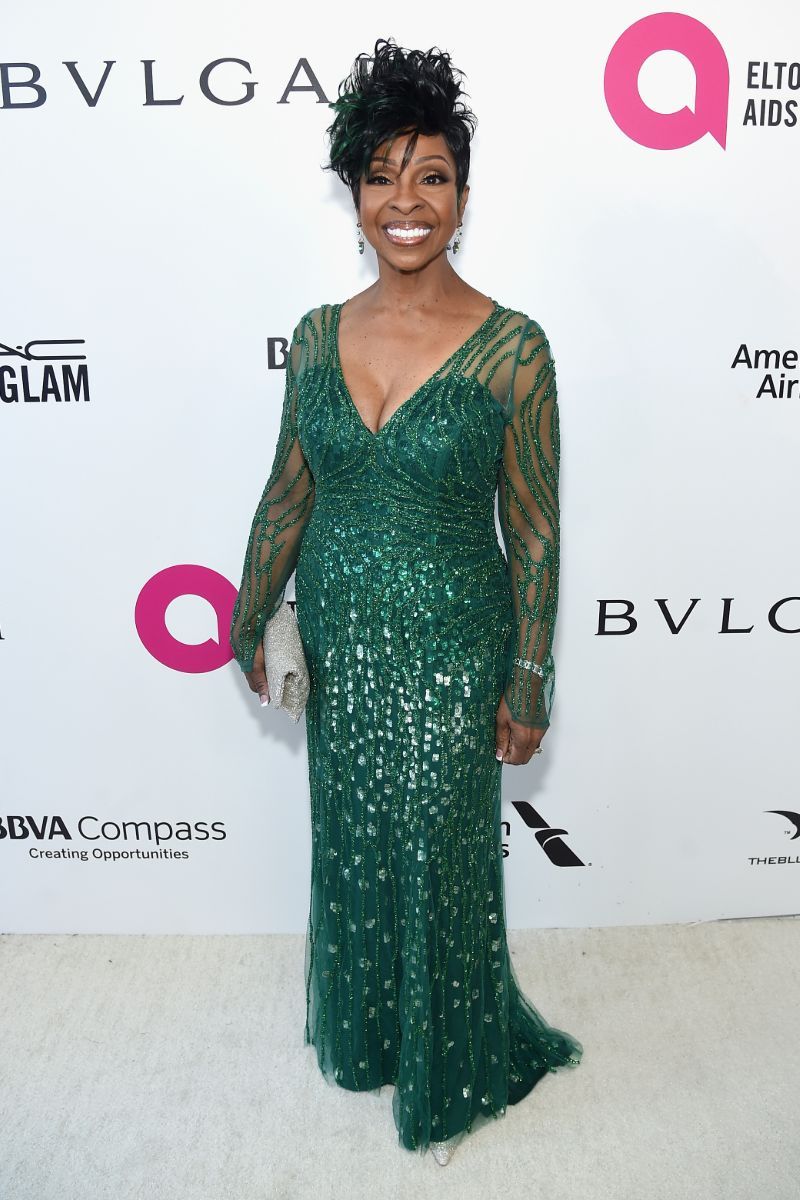 The Pips
Although they started releasing singles back in 1957, Gladys and the Pips didn't release a hit until 1961 with "Every Beat of My Heart."
Gladys' career really began taking off in the mid-60s when they started working with Motown Records and Norman Whitfield.
It was at this point in Gladys' career that she recorded "I Heard it Through the Grapevine," which made it into the pop charts.
In 1973, Gladys and her group decided to move to a new record label right before winning their first Grammy for Best Pop Vocal Performance for a song they had released with the original Motown label.
Gladys eventually went on to have a great solo career, including singing the title song for "License to Kill," the James Bond film which was released in 1989.
Later, in 1999, she starred in the Motown musical hit "Smokey Joe's Café" on Broadway.
On the Big Screen
Gladys' talent didn't stop at music.
She guest-starred in a handful of televisions series and films over the course of her life.
In 1985 she appeared on a CBS sitcom called "Charlie and Co."
She has also appeared in such shows as "New York Undercover," "The Jeffersons," Benson," and more.
Accolades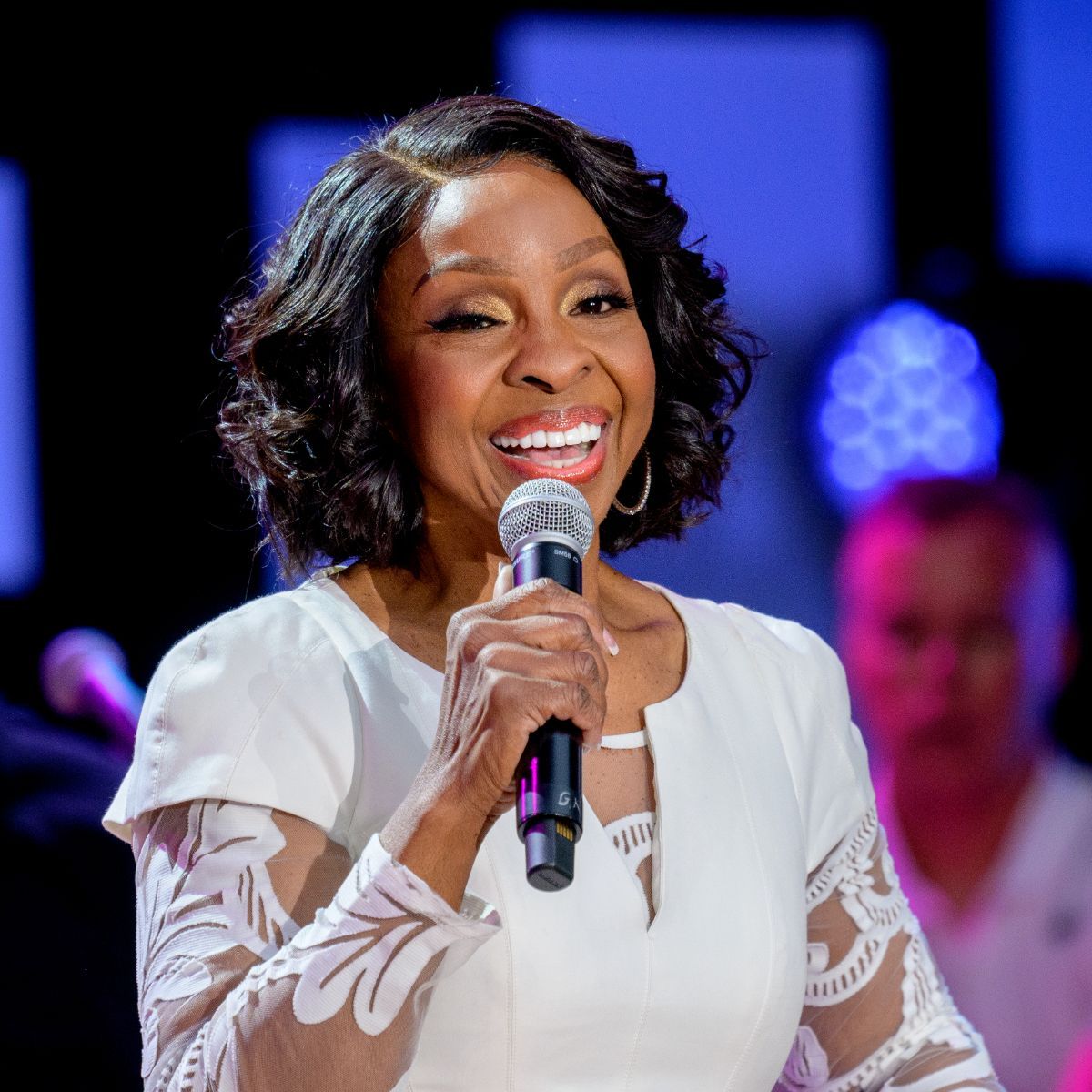 Gladys has received many awards and special accolades in her lifetime.
Over the course of her career, Gladys has won multiple Grammy's, AMA's, NAACP Image Awards, and Soul train Awards.
In 1996, she was inducted into the Rock and Roll Hall of fame (alongside The Pips).
Only two years later, they also received the Lifetime Achievement Award from the Rhythm and Blues Foundation.
READ MORE: What is the net worth of Quando Rondo?
Husband
Gladys Knight has had four marriages over the course of her life.
First, she met and married a musician named Jimmy Newman in Atlanta when she was only sixteen years old.
Unfortunately, Newman was a drug addict who left his family shortly before he lost his life to his addiction.
In 1979, Gladys married a man named Barry Hankerson; however, their marriage lasted only a few years and ended in a custody battle for their son.
Gladys married Les Brown, who is famous for his motivational speaking and self-help books, in 1995.
This marriage was short-lived and ended in 1997. Last but not least, Gladys is currently married to a corporate consultant named William McDowell.
Children
Gladys has a total of three children.
She had James and Kenya with her first husband Jimmy Newman and Shanga with her second husband, Barry Hankerson.
Struggles with Gambling
At one point in her life, Gladys had a very serious problem with a gambling addiction.
It came to a crescendo in the late 80s when she lost almost $50,000 in one night playing baccarat.
Fortunately, this was the push she needed to join Gamblers Anonymous, which ultimately helped her quit.
READ MORE: 2kBaby Net Worth
Legacy
Knight is also well known for her humanitarian efforts.
She is a national spokesperson for the American Diabetes Association.
She also works with the American Cancer Society, The Boys and Girls Club, and many more.
Gladys Knight – Net Worth
Gladys has always been a busy entrepreneur and is involved in multiple business ventures at any given time.
At one point, she was a spokesperson for Aunt Jemima's pancake products, which was seen as controversial by many.
She also helped her daughter open a bakery in Las Vegas as well as opening a line of popular chicken and waffle restaurants with another business partner in Atlanta. Additionally, Gladys runs her own record label.
In 1997, she published a memoir of her life titled "Between Each Line of Pain and Glory: My Life Story."
Therefore, Gladys Knight has an estimated net worth of $30 million.
In 2007, Gladys reportedly bought a farm in Fairview, North Carolina. It is an almost 4,000 square foot home.
While it began as an occasional getaway, it looks now as if this has become her primary residence.
In 2018, Gladys and her husband William sold their Las Vegas home. It is reported that they sold this for approximately $720,000. This home was more than 6,500 square feet and also included a professional recording studio.
A closer look into their financial records shows that they bought the home for under $700,000 twenty years beforehand.
She Continues to Share Her Gifts
Gladys continues to record albums and loves to sing every chance she gets.
She enjoys singing gospel albums and takes advantage of any opportunity she can to uplift her fans.
In 2012 she even joined the cast of Dancing with the Stars to boogie in front of the entire country.
One of the highlights of the later years of her career was being asked to sing the national anthem at Super Bowl LIII in 2019.
Gladys is a living R&B legend who still performs in Las Vegas and lives primarily on a farm in Fairview, North Carolina.
READ THIS NEXT: Who is Matt Ox?