Jeanine Pirro is an American former New York State judge, author, and television host, who was the first woman elected to serve as a Westchester County Court judge.
Biography
She was born on June 2, 1951, in Elmira, New York, USA, as Jeanine Ferris.
Her mother (Esther Awad Ferris) worked as a department store model, while her father was a salesman for mobile homes.
Her mom passed away in April 2019. "She taught me how to fight for the underdog," Jeanine said.
Jeanine attended Notre Dame High School.
She earned her B.A. Magna Cum Laude and Phi Beta Kappa from the University of Buffalo.
In 1975, Pirro received her Juris Doctor degree from Albany Law School. Later that year, she was appointed as the Assistant District Attorney of Westchester County in New York State.
In 1978, she was appointed the first chief of the new Domestic Violence and Child Abuse Bureau.
On January 1, 1991, Pirro was sworn as a judge of the Westchester County Court.
Two years later, Jeanine became the first woman to be elected Westchester County District Attorney.
Pirro was re-elected in 1997 and 2001.
In 1997, People magazine named Jeanine one of its "50 Most Beautiful People."
In 2003, Pirro released a book titled – "To Punish and Protect: A DA's Fight Against a System That Coddles Criminals."
In August 2005, Jeanine announced that she would seek the Republican nomination in the 2006 election for US Senator from New York. On December 21, 2005, she dropped out of the Senate race.
In 2008, Pirro began hosting the TV show "Judge Jeanine Pirro." In 2010, the television show was nominated for Outstanding Legal/Courtroom Program at the Emmy Awards. However, it was canceled in September 2011.
On January 23, 2009, Pirro officiated at the wedding of Doug Barrett and Juliet Huddy.
On January 6, 2011, she became the host of "Justice with Judge Jeanine," a television show that provides legal insights on current events.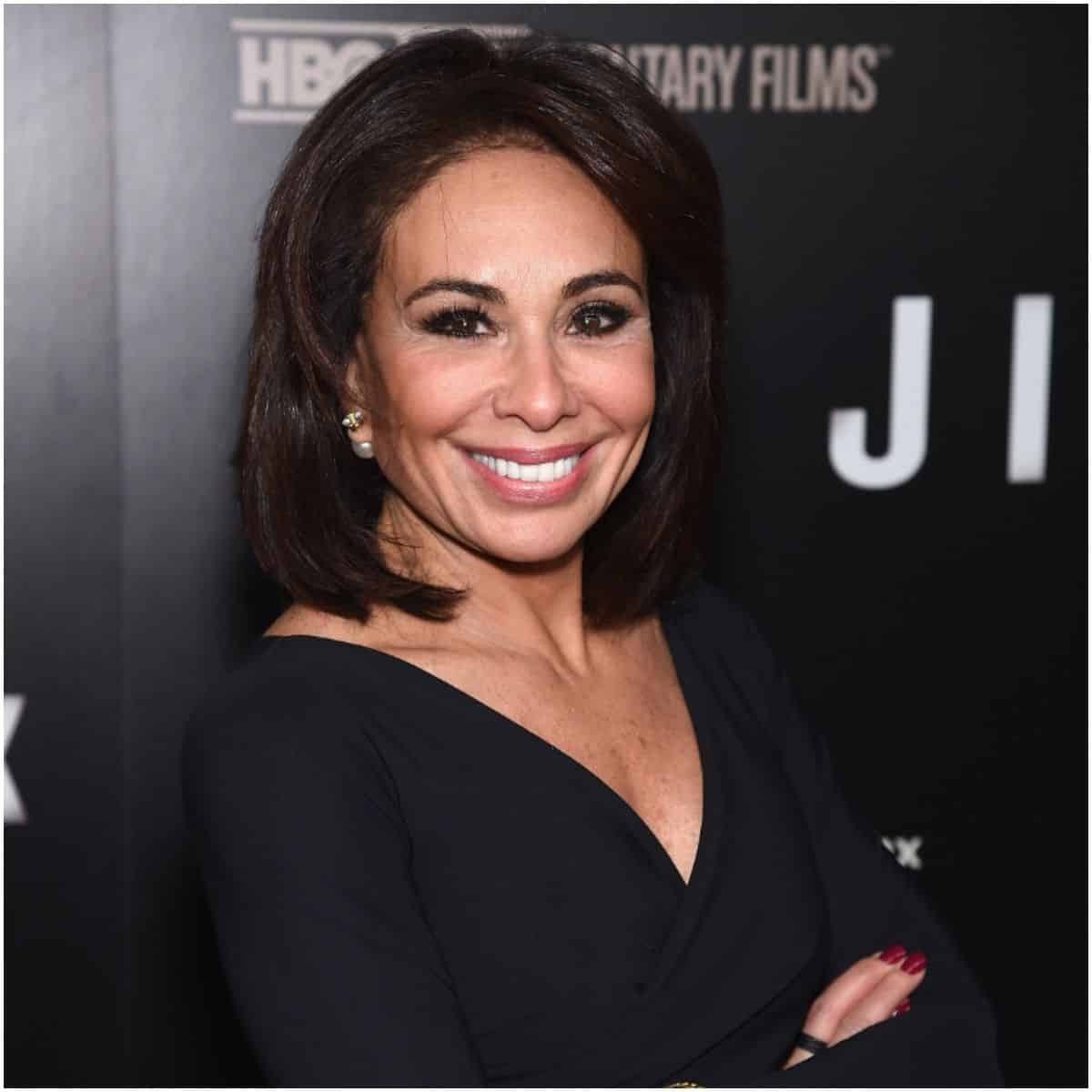 In 2012, Pirro was diagnosed with cancer.
In 2015, she appeared on "The Jinx," an HBO documentary miniseries about Robert Durst, an American real estate heir and suspected serial killer.
In 2017, Pirro started to host reality primetime court show – "You the Jury." It was canceled after two episodes had aired.
In 2018, Jeanine released the book – "Liars, Leakers, and Liberals: The Case Against the Anti-Trump Conspiracy."
In February 2018, she was busted for speeding, going 119 mph in a 65-mph zone. Pirro said at the time in a statement: "I had been driving for hours to visit my ailing 89-year-old mom and didn't realize how fast I was driving." She agreed to take a defensive driving course and paid a $300 fine plus a $93 surcharge.
On March 9, 2019, Jeanine was suspended by Fox News following a commentary questioning Congresswoman Ilhan Omar's patriotism.
"They suspended me, and I'm not going to get fired," she said during Sebastian Gorka's show on Salem Radio Network. "You know I'm worried that that suspension was the basis to tee up for anything I do wrong, they'll fire me."
On March 30, 2019, Pirro returned to the air.
In February 2021, she was named in the complaint "Smartmatic Files $2.7 Billion Defamation Lawsuit Against Fox Corporation."
Husband
In 1975, Jeanine Pirro married Albert Pirro.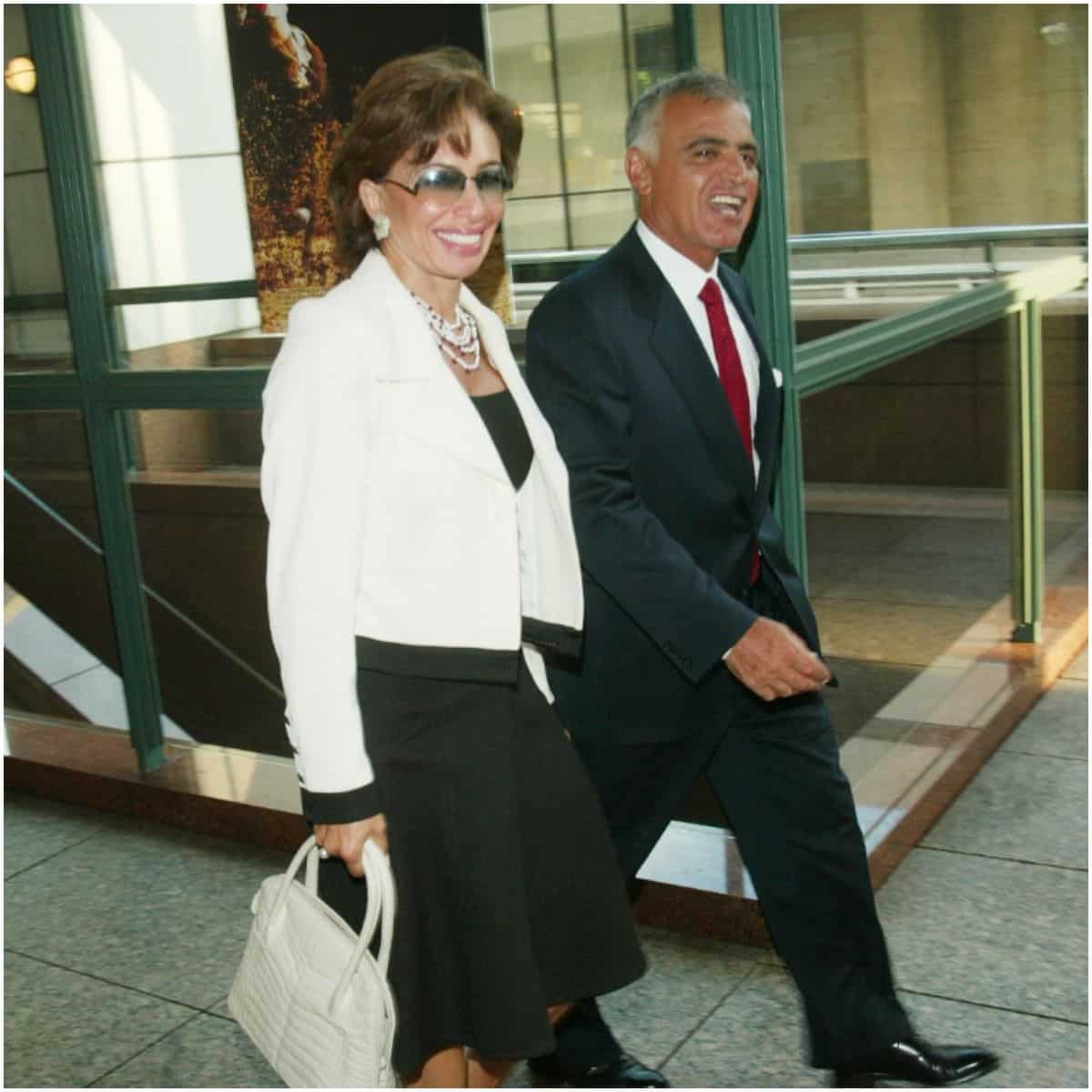 The two first met in law school.
In 2000, Albert Pirro was sentenced to 29 months in federal prison for federal tax evasion after prosecutors said he improperly deducted over $1 million in his personal expenses as business write-offs to lower his tax bill.
He said at his sentencing: "I clearly did not fulfill my responsibilities to make a diligent enough effort to disclose my tax returns."
In 2006, Jeanine was investigated for planning to illegally wiretap Albert, whom she believed was cheating on her at the time.
In 2013, the couple got divorced.
In January 2021, President Donald Trump pardoned Albert Pirro. He served 17 months.
"I went to bed last night having read the list assuming I wasn't getting a pardon. It certainly is a nice act on the part of the president," Albert said in an interview. He went on to say: "It has been 20 years since I served my time, and it allows me to engage again in public companies which I haven't been able to do previously."
Donald Trump also pardoned rapper Lil Wayne, GOP fundraiser Elliott Broidy, and former campaign chief Steve Bannon.
READ MORE: Cesar Millan & Jahira Dar
Children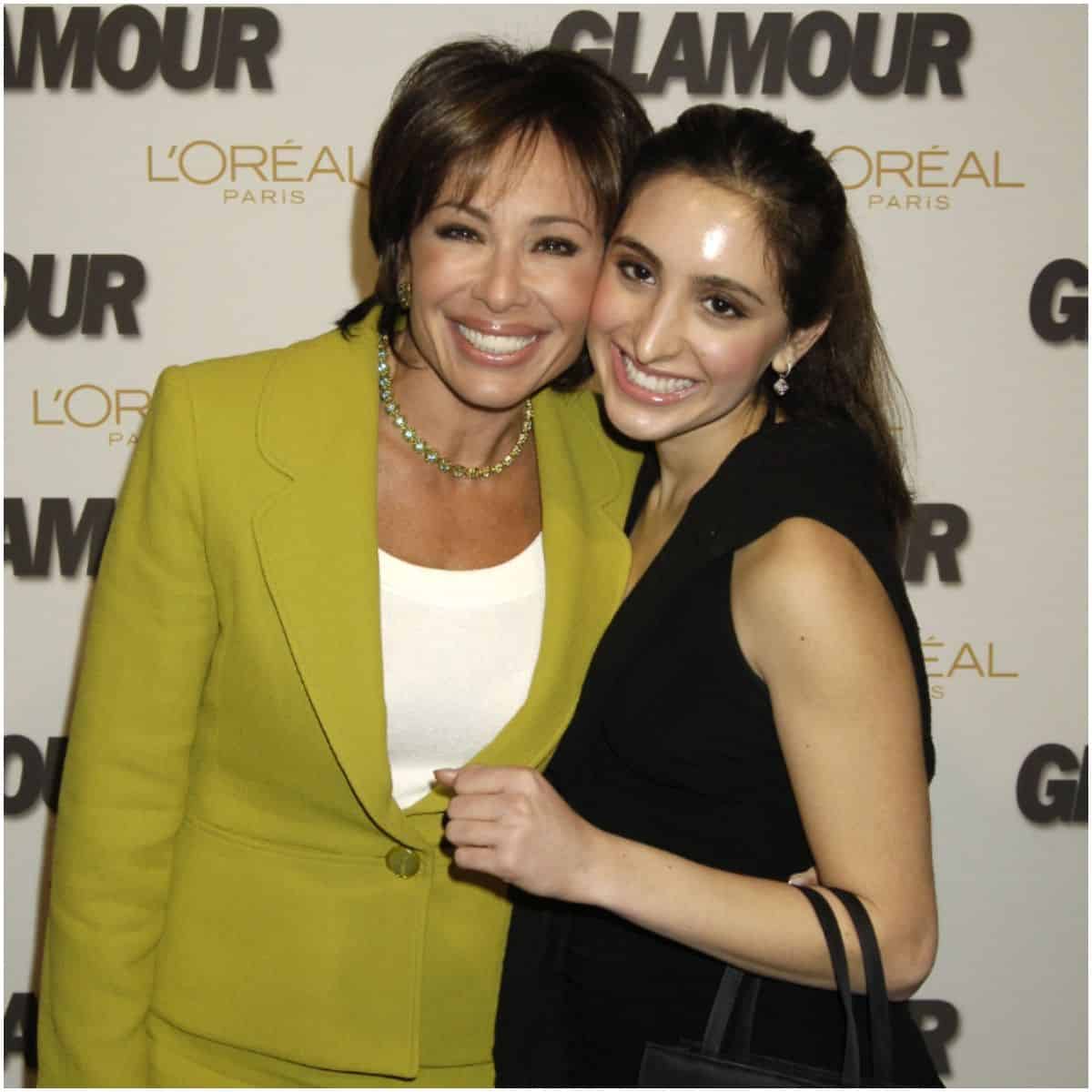 Jeanine and Albert have two children:
Cristine Pirro (born on June 23, 1985)
Alexander Pirro (born on March 23, 1989).
Height
5′ 4″ (1.63 m)
Quotes
"Being the DA was, without a doubt, the best job in the world."
"Name me a person in public life who doesn't have critics. Especially women in public life."
"I've learned to go with your instincts. To go with your strengths and believe in yourself."
READ MORE: Sanjay Gupta Net Worth
Jeanine Pirro – Net Worth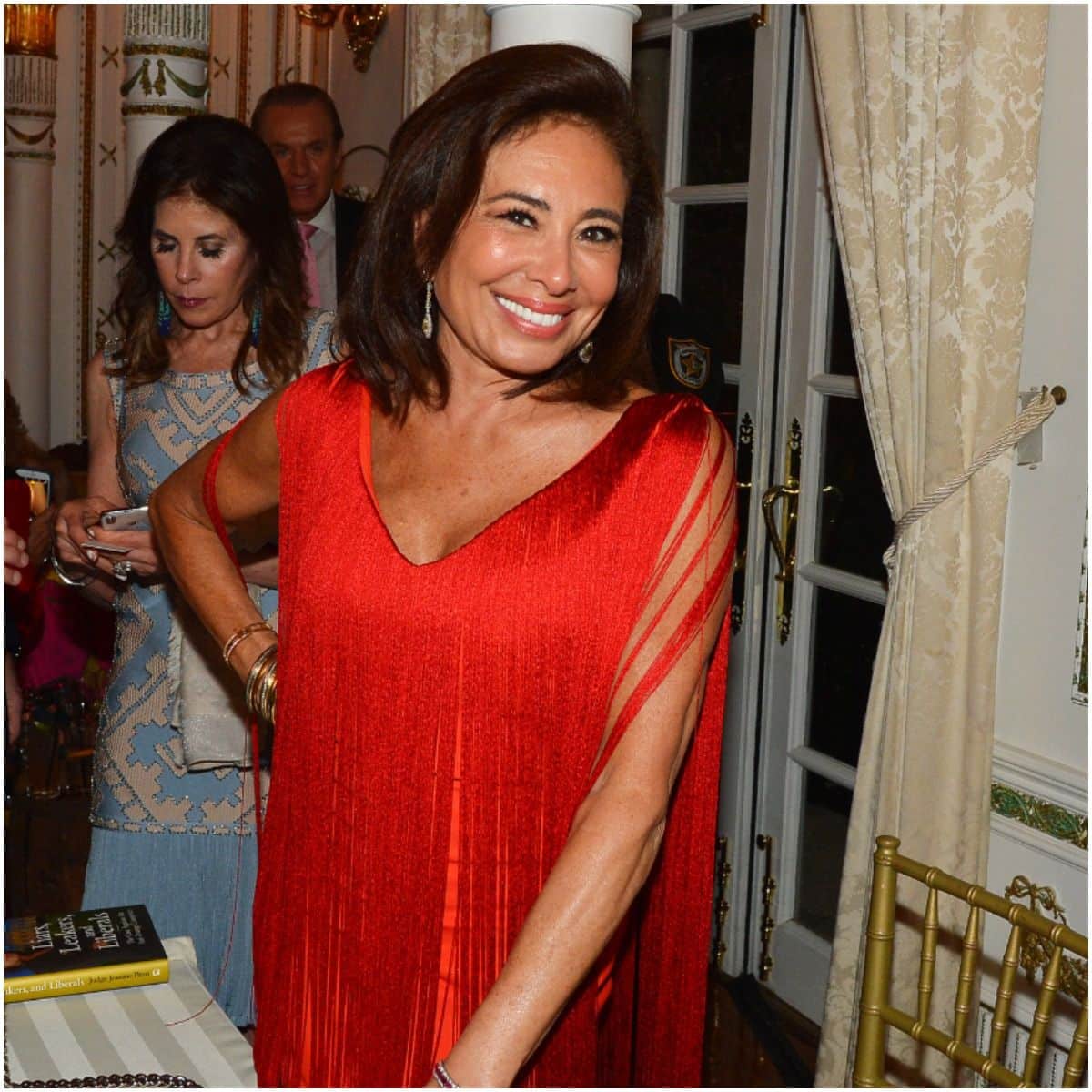 Pirro earned most of her wealth from serving as the host of Fox News' Justice with Judge Jeanine. She also hosted Judge Jeanine Pirro.
From 1993 to 2005, Pirro served as a Westchester County District Attorney. Jeanine also served as a judge for three years.
In July 2019, she was named to the board of directors of HeavenlyRx (owned by SOL Global Investments Corp), a company that manufactures CBD products.
"Everything about Jeanine is authentic and knowing that you could not find a better champion for HeavenlyRx gives me great confidence in her appointment to the company's board," Andy DeFrancesco, Chairman of SOL Global, said.
Therefore, Jeanine Pirro has an estimated net worth of $15 million.
Featured image source – © Getty Images.
READ THIS NEXT: Who is Megyn Kelly?