Steve Bannon is an American political figure, media executive, strategist, and former investment banker. Until August 2017, Steve was President Donald Trump's senior counselor and chief strategist.
Biography
He was born on November 27, 1953, in Norfolk, Virginia, USA. Bannon was born to Irish Catholic parents Doris Bannon and Martin J. Jr. His mother was a housewife, while his father Martin worked as an intermediate manager.
Steve said about his family:
"I come from a blue-collar, Irish Catholic, pro-Kennedy, pro-union family of Democrats."
U.S. Navy
After growing up, he served in the U.S. Navy. He became an officer and received a post as a special assistant to the chief of naval operations at the Pentagon. In addition, Bannon became politically aware in the 1970s while serving on a US Navy destroyer in the Indian Ocean.
In 1971, Bannon graduated with a BA from the Virginia Tech College of Architecture and Urban Studies.
In 1985, Steve graduated from Harvard Business School.
Goldman Sachs
He began his Wall Street career in 1985 in acquisitions and mergers with Goldman Sachs. Additionally, Bannon was promoted to Vice President about three years later.
In 1990, Steve founded Bannon & Co., a boutique investment bank that specialized in media.
In 1998, he became a partner in an entertainment production and management company, titled – "The Firm."
Breitbart News
In 2012, his influence reached a new high, when Steve took over Breitbart News, an online news site, following the death of creator Andrew Breitbart (an American conservative writer, publisher, and commentator).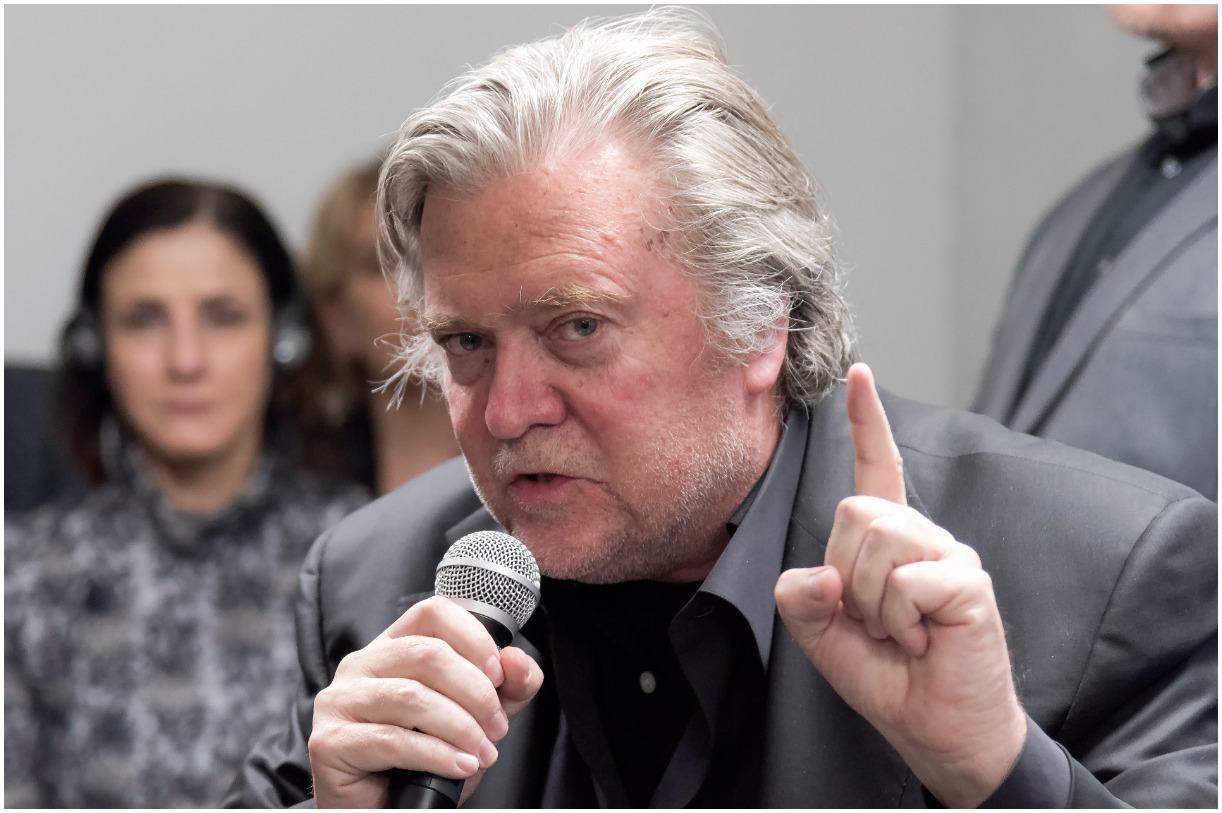 Thanks to social media, Breitbart News was hugely successful during the 2016 presidential campaign. Bannon said:
"We're the platform for the alt-right."
In January 2018, Steve resigned after igniting a firestorm with the Trump family by calling Donald Trump Jr. "unpatriotic" and "treasonous" for meeting with a Russian lawyer who claimed to have dirt on Democratic presidential nominee Clinton in the 2016 election campaign.
National Security Council
CEO of the 2016 presidential campaign of Donald Trump. he was credited with bringing discipline and a stronger focus on messaging to it.
About Clinton's expensive campaign, Steve declared:
"I knew that she couldn't close."
Bannon later added:
"They out-spent us 10-to-1, had 10 times more people and had all the media with them, but I kept saying it doesn't matter, they got it all wrong, we've got this locked."
In January 2017, President Donald Trump added Steve to the National Security Council's Principals Committee, a group of advisors that considers national security policy problems.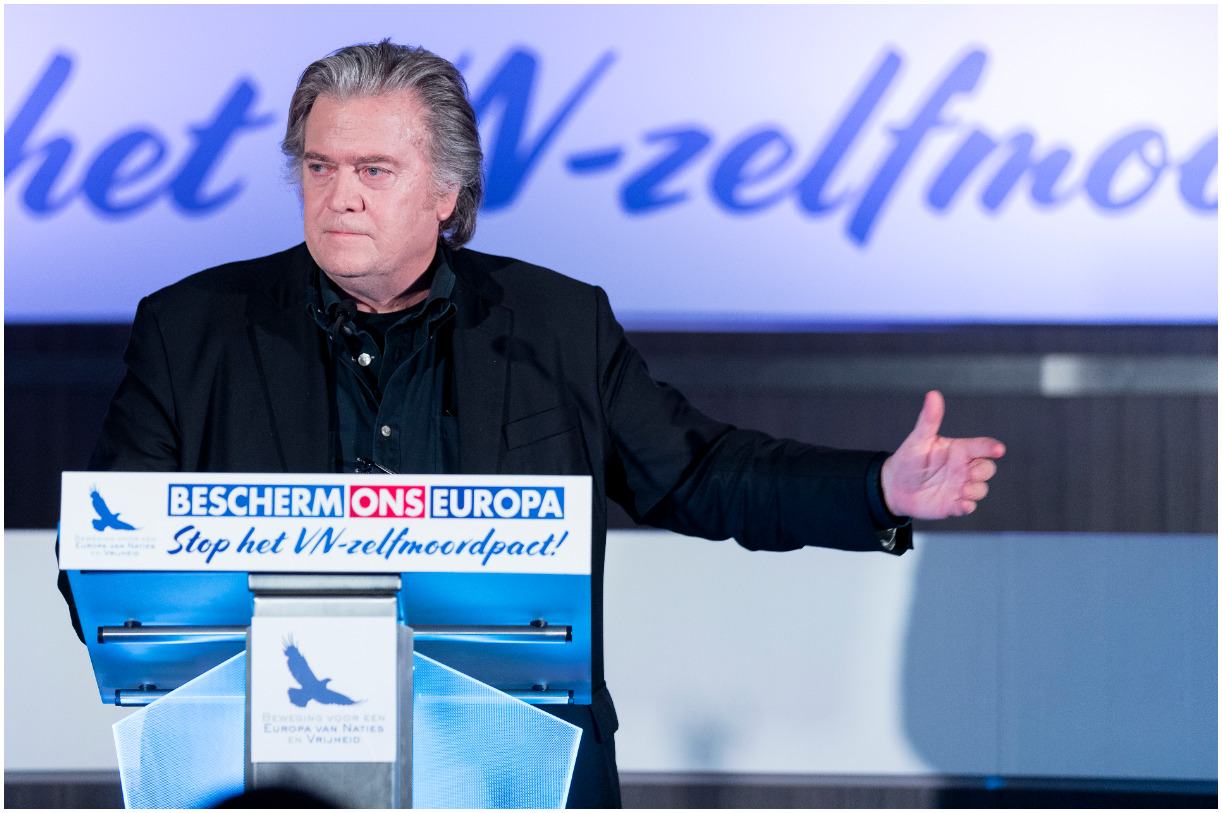 Bannon was widely seen as the driving force behind President Donald Trump's controversial decisions to impose a "travel ban" on immigration from several Muslim-majority countries as well as to remove the US from the Paris Agreement on climate change.
On August 18, 2017, he left his role in the administration, following what the White House called a mutual agreement between the new Chief of Staff, John Kelly, and Bannon.
After leaving the White House in 2017, he returned to Breitbart News as executive chairman.
In August 2020, he was arrested for conspiracy to commit wire fraud in an online fundraising campaign for the border wall. "I feel very badly. I haven't been dealing with him for a very long period of time," President Trump said.
In January 2021, he was pardoned by Donald Trump.
On November 12, 2021, Bannon was indicted by a federal grand jury on two criminal contempt charges.
READ MORE: Bobby Flay Net Worth
Wife
In the '80s, Steve Bannon married Cathleen Suzanne Houff. The couple had a daughter, Maureen. But, they divorced in 1988.
After divorce, he married Mary Louise Piccard in April 1995. Their twin daughters were born 72 hours after the wedding. They divorced in 1997.
His third marriage was to Diane Clohesy. The couple married in 2006, however, they divorced in 2009.
In 2002, Diane Clohessy was fined $1062 (€1000) by an Irish court and banned for life by Aer Lingus (the flag carrier airline of Ireland and the 2nd-largest airline in the country after Ryanair) after Diane assaulted a member of Aer Lingus's cabin crew.
READ MORE: Sheila Walsh Net Worth
Movies & Documentaries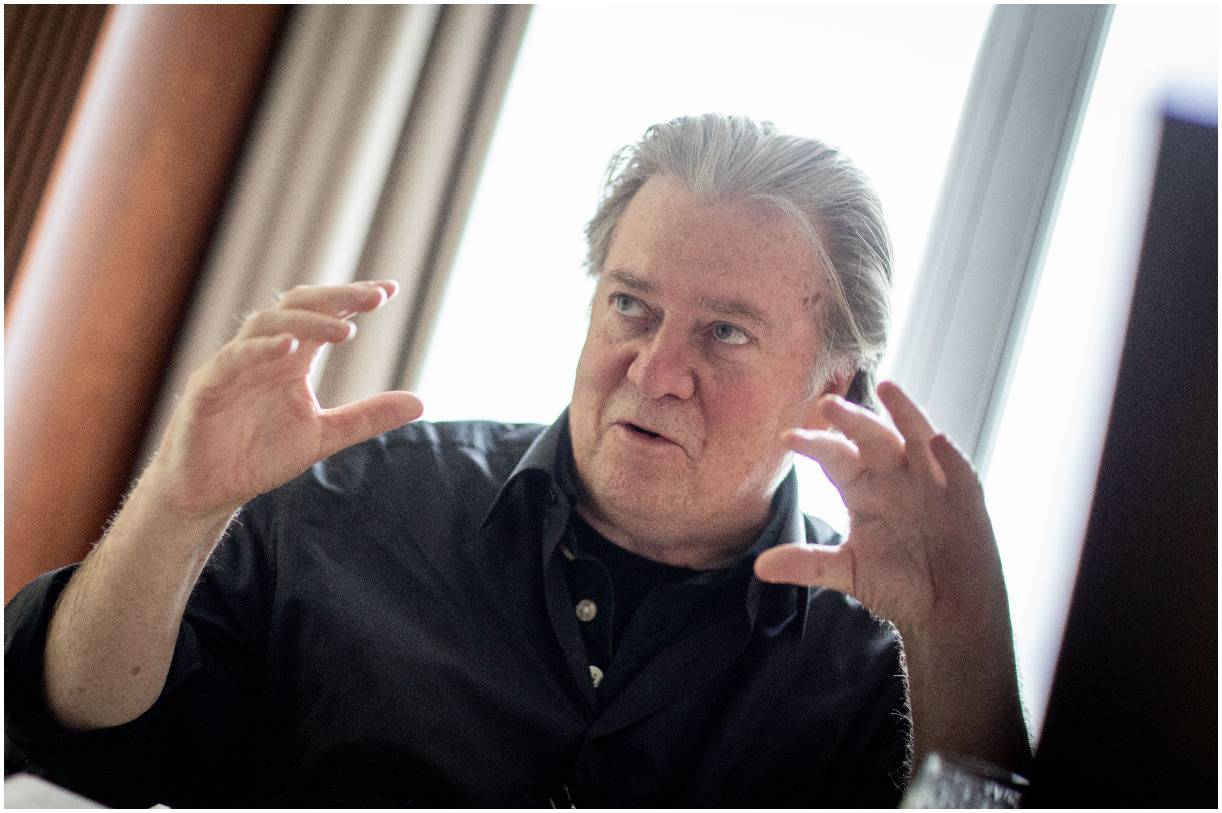 He is the producer of 18 documentaries, including:
The Last 600 Meters;
Titus, a historical thriller;
Cochise County USA: Cries from the Border;
Rickover: The Birth of Nuclear Power;
Border War: The Battle Over Illegal Immigration;
Generation Zero, about the economic crisis of 2008;
The Hope & the Change;
Height
Bannon is 6′ (1.83 m) tall.
READ MORE: Alex Choi Net Worth
Quotes
"It's been almost a Camp of the Saints invasion into Central and Western and then Northern Europe."
"I think people were very engaged in this election, and I think will be very engaged as time goes forward."
Trivia
He is the co-founder of the Government Accountability Institute, or GAI, a nonprofit organization that investigates politicians.
READ MORE: James Charles Net Worth
Steve Bannon – Net Worth
Bannon earned most of his wealth from working in the U.S. Navy, running the Breitbart News website, and working as an investment banker for Goldman Sachs, a leading global investment banking, securities, and investment management firm.
Additionally, Steve was a close adviser to President Donald Trump. According to sources, he had an annual salary of $179,700 under the Trump administration.
Moreover, he owns a stake in the famous sitcom – Seinfeld, after negotiating the sale of its production company to Ted Turner. Also, he produced 18 documentaries. His film company, Bannon Film Industries, is worth around $4 million.
Therefore, American media executive Steve Bannon has an estimated net worth of $50 million.
READ THIS NEXT: Age of Steven Lim