Mike Webster, nicknamed – Iron Mike, was an American professional football player who played center for the Pittsburgh Steelers from 1974 to 1988.
Webster also played his final two years for the Kansas City Chiefs.
Biography
He was born on March 18, 1952, in Tomahawk, Wisconsin, USA, as Michael Lewis Webster.
In 1974, Mike was drafted in the 4th round of the NFL Draft by the Pittsburgh Steelers.
He played there until 1988. Later, he played two seasons for Kansas City Chiefs.
On March 11, 1991, Mike announced his retirement after a 17-year career with a total of 245 games played at center.
After retirement, he had acute bone and muscular pain, depression, dementia, and amnesia.
In 1994, he was named to the NFL's 75th Anniversary All-Time Team.
On July 26, 1997, Webster was inducted into the Professional Football Hall of Fame.
In 1999, he was arrested for forging prescriptions for Ritalin.
He was prescribed Ritalin (belongs to a class of drugs known as stimulants) to control his mood swings.
Mike was also prescribed Klonopin to prevent seizures and Prozac to ward off depression.
He was awarded an NFL disability for traumatic brain injury in October 1999.
The NFL Retirement Board granted him about $7,000-$8,000 per month.
In 2007, Mike was elected to the Wisconsin Athletic Hall of Fame.
Wife
Mike Webster was married to Pam Webster.
They first met during a blind date in college.
The couple divorced in 2002.
"He did have a huge heart, and I think that was one of the first things that attracted me to him, Pam said in a later interview for PBS. She added: "It wasn't his good looks and his charm; it was he just had a lot of good heart and good character underneath that."
Children
Mike and Pam have four children, named Colin, Garrett, Hillary, and Brooke. Garrett serves as the administrator of the Brain Injury Research Institute in Pittsburgh.
Death
Webster died on September 24, 2002, in Pittsburgh at Allegheny General Hospital.
The official cause of death was a heart attack at a Pittsburgh hospital. He was age 50.
Mike was posthumously diagnosed with CTE (chronic traumatic encephalopathy), a brain condition associated with repeated blows to the head, after Nigerian-born neuropathologist Dr. Bennet Omalu discovered the neurodegenerative disease chronic traumatic encephalopathy in an examination of his brain tissue.
He was the first former NFL player diagnosed with CTE.
It was Dr. Bennet Omalu's conclusion that the 70,000 blows to the head he estimated that Mike absorbed in his career were the cause of his chronic traumatic encephalopathy.
Omalu, who is a part-time associate professor at the University of California Davis, described Mike's brain as one of "boxers, very old people with Alzheimer's disease or someone who had suffered a severe head wound."
Dr. Bennet Omalu also said:
"I saw changes that shouldn't be in a 50-year-old man's brains, and also changes that shouldn't be in a brain that looked normal."
"I believe there is a very good chance that every person who plays (or has played or will play) in the NFL will suffer from some degree of CTE," Omalu wrote in his autobiography.
"He was incredibly smart," Pam Webster said in an interview about her husband. Pam continued: "And to see his brain declining years later was such a sad thing, because he was incredibly smart."
Mike's diagnosis inspired the 2015 movie "Concussion," directed by Peter Landesman and starring Will Smith. "Concussion" depicts the psychological and physical pain that Webster was suffering from prior to his death. There is a scene in "Concussion" that shows Mike using a taser gun on himself while he was sitting in the back of his pick up truck.
He did this to get some sleep.
In 2020, The Washington Post wrote an article that presents a review of 100 papers from medical journals as well as interviews with over 50 experts in brain injuries and neurodegenerative disease.
The article concluded that Dr. Bennet Omalu has overstated the associated risks of chronic traumatic encephalopathy caused by concussions in sports.
READ MORE: Who is Venus Williams' boyfriend?
Height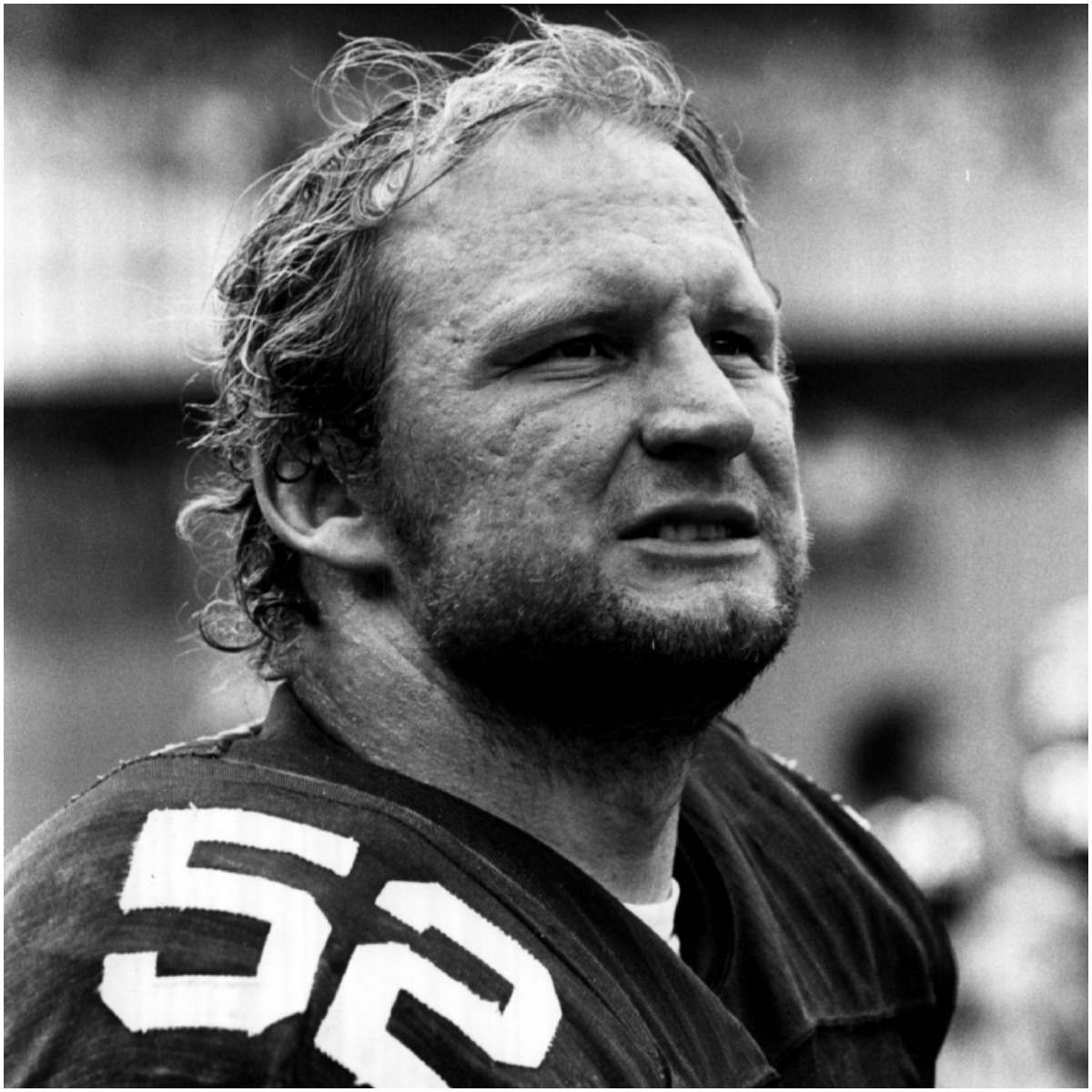 Webster was 6′ 1″ (1.85 m) tall.
Trivia
Mike played in 177 consecutive NFL games.
He was Pittsburgh Steelers' offensive captain for nine years.
At some point, Webster had lived out of his car for a year and a half.
He never admitted to using anabolic steroids during his career.
READ MORE: Serena Williams Net Worth
Mike Webster – Net Worth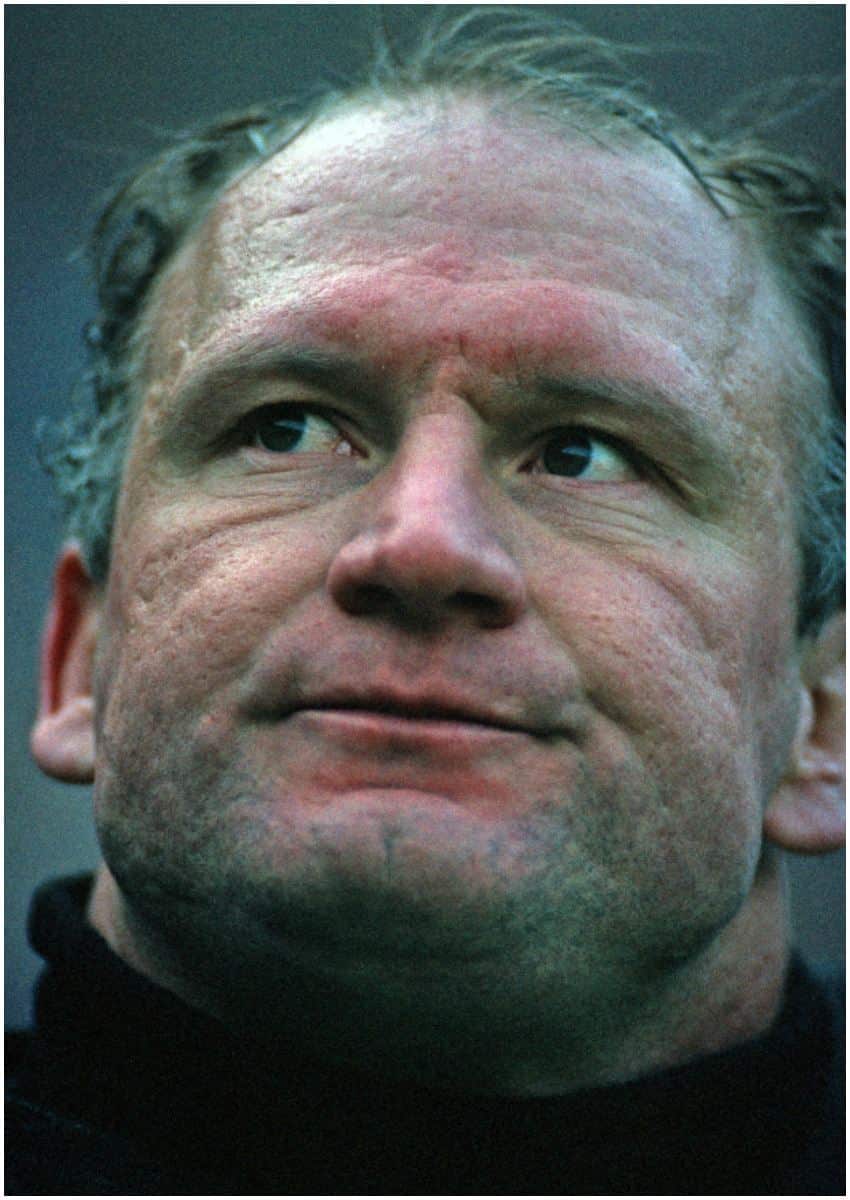 Webster earned most of his wealth from playing in the NFL for 17 years.
In his final year with The Chiefs, Mike Webster had an annual salary of $400,000.
Even so, at the time of his death, Mike Webster had an estimated net worth of $10,000.
After Mike's death, his estate and family sued the NFL. Webster's estate was awarded over $1.6 million (with interest and fees) in 2005.
Featured image source – © Guliver / Getty Images.
READ THIS NEXT: Who is Joe Smith Jr.?