Jimmy Webb (birth name – Jimmy Layne Webb) is an American songwriter who is best known for hits such as All I Know, By the Time I Get to Phoenix, MacArthur Park, and Wichita Lineman.
Many of his hits achieved platinum status. For instance, his song "By the Time I Get to Phoenix" was the third most performed song between 1940 and 1990.
Webb was also the youngest man ever inducted into the National Songwriters' Hall of Fame.
The New York Times wrote about Jimmy:
"Mr. Webb is a superb natural melodist whose best songs often combine the tuneful directness of country music with the unabashedly romantic harmonic palette of classic Hollywood film scores."
Webb was born on August 15, 1946, in Elk City, Oklahoma, USA. He once said:
"I was born 11 miles from Erick, Oklahoma, where Roger Miller was born on old Route 66."
His father, Robert Lee Webb, was a former member of the US Marine Corps and a Baptist minister.
By the age of 12, Jimmy was playing in the choir of his father's churches.
In 1963, his family settled in Colton, near San Bernardino. His mother died in 1965.
He attended San Bernardino Valley College.
His first recorded song was "My Christmas Tree." It was performed in 1965 by American female singing group The Supremes on "Merry Christmas."
In 1966, Johnny Rivers signed him to a publishing deal. In the same year, Rivers recorded his song "By the Time I Get to Phoenix" on his album, titled – "Changes."
In 1968, Jimmy formed his own production and publishing company, named – "Canopy."
In 1968, he released his debut album, entitled – "Jim Webb Sings Jim Webb" on Epic Records. The album consists of several demo recordings, that are reorchestrated and redubbed by Epic Records without Jimmy's consent.
In 1969, two of his songs became hits:
Waylon Jennings' Grammy-winning country version of "MacArthur Park";
Isaac Hayes' soulful version of "By the Time I Get to Phoenix".
In 1970, he released the album – "Words and Music" on Reprise Records.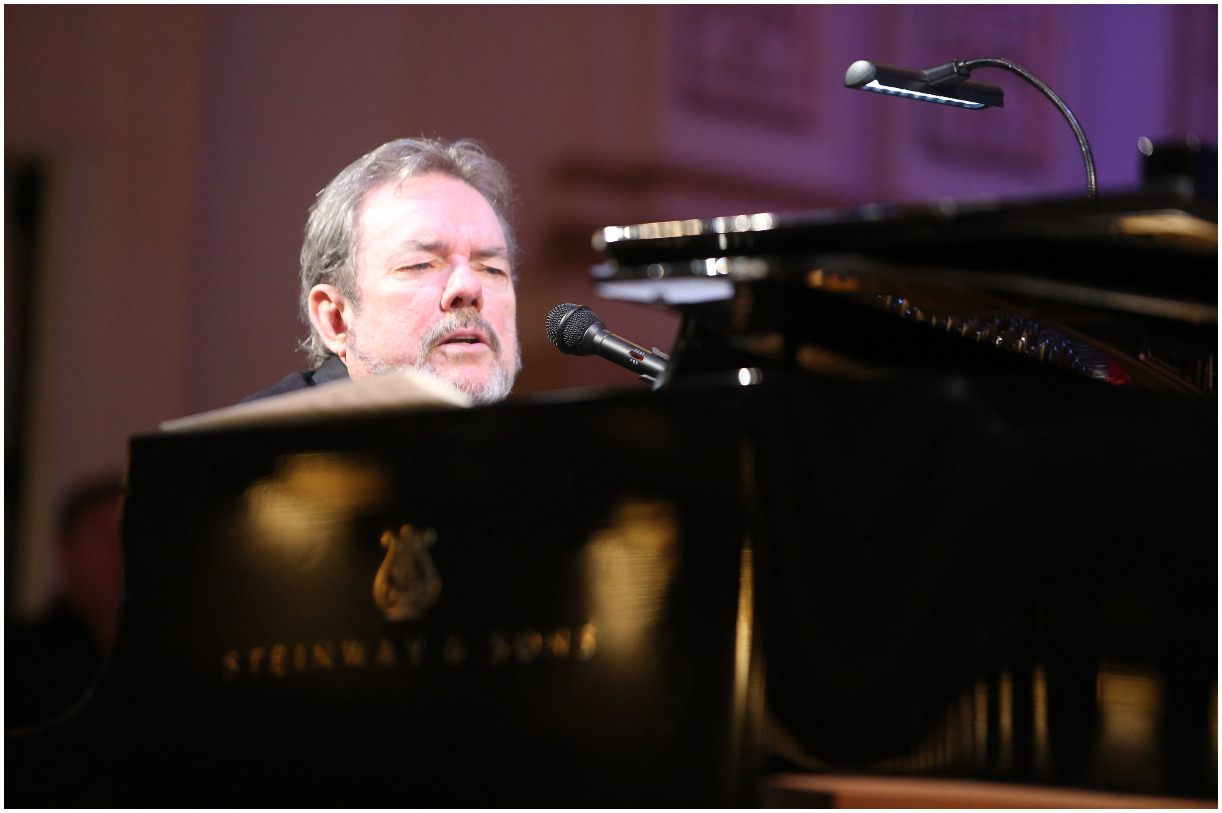 In May 1971, Webb released his third album, titled – "And So: On" on Reprise Records. Rolling Stone wrote about the album:
"Another impressive step in the conspiracy to recover his identity from the housewives of America and rightfully install him at the forefront of contemporary composers/performers."
In 1972, Webb released his fourth album – "Letters."
Bruce Eder, a journalist and critic, called the album the:
"most surprising, diverse, and possibly the most satisfying of all of Jimmy Webb's early solo LPs."
In 1974, he released his fifth album, titled – "Land's End" on Asylum Records.
In May 1977, Jimmy released his sixth album – "El Mirage" on Atlantic Records. William Ruhlmann, a popular music critic, called "El Mirage":
"his most polished effort yet as a performer."
In April 1982, he released his seventh album, entitled – "Angel Heart" on Real West Production.
In 1987, he produced the soundtrack for the film – "The Hanoi Hilton."
In 1994, Jimmy teamed with American singer Nanci Griffith to contribute the song – "If These Old Walls Could Speak."
In 2007, Webb released a live album of his show, named – "Live and at Large."
In 2011, he was elected Chairman of the Songwriters Hall of Fame.
In 2013, Jimmy released the album – "Still Within the Sound of My Voice."
Books
In 1998, he published a book, titled – "Tunesmith: Inside the Art of Songwriting."
On May 5, 2017, Webb released another book, named – "The Cake and the Rain: A Memoir." The book sparked some controversy because Jimmy didn't mention his first wife.
Patsy Sullivan said:
"It's shocking. If you are going to be honest in a memoir, how do you leave out your wife and kids?"
Wife
On July 14, 1974, Jimmy Webb married Patsy Sullivan, a model-cover girl. The two first met while posing for the cover of Teen when Patsy was 12 years old.
During an interview, she said:
"Which is funny because neither one of us were teens. I was 12 and he was 22."
They divorced in 1996.
On October 23, 2004, Jimmy Webb married Laura Savini. They first met backstage on New Year's Eve in 1999.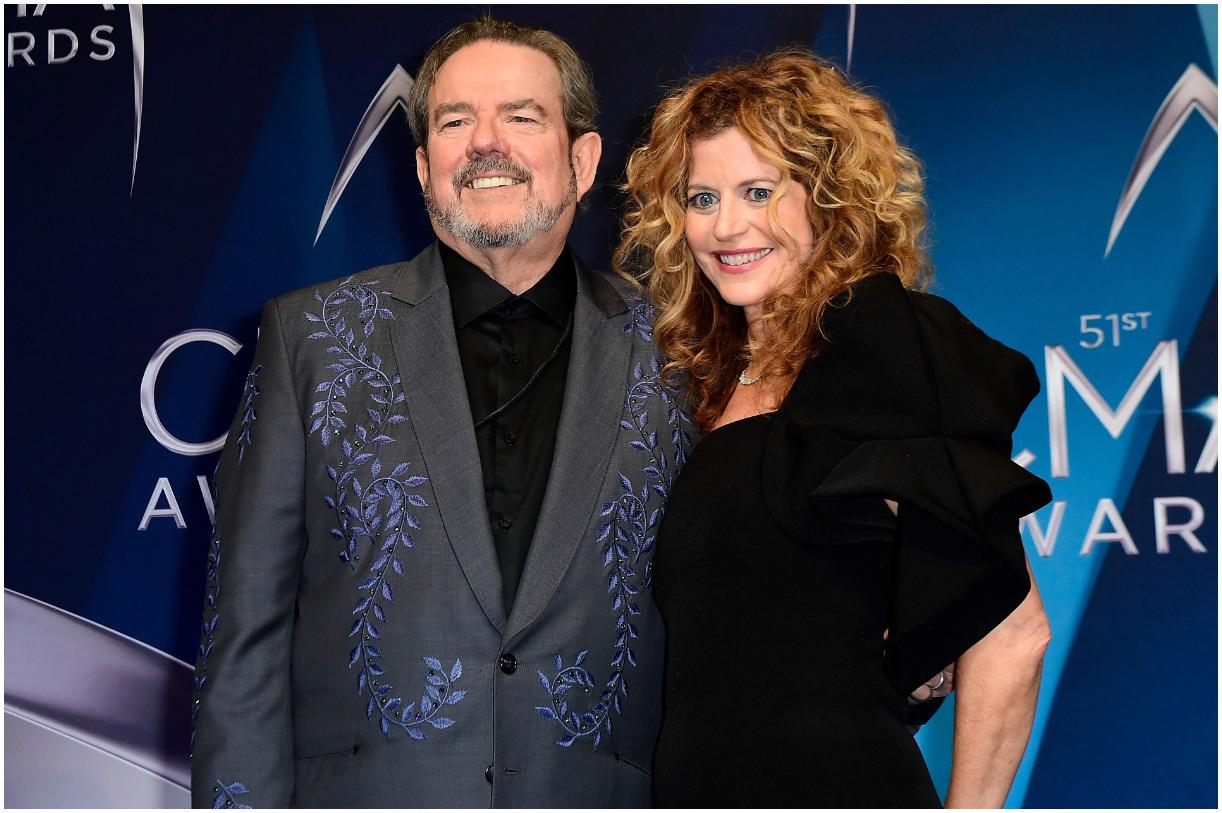 From 1996 to 2011, Laura was Vice President of Marketing and Communications at a PBS station in NYC.
Children
Jimmy has 6 children (5 sons and a daughter) with his first wife, Patsy. His ex-wife was 16 when she gave birth to their first son. Two of Jimmy and Patsy's sons formed a rock band, named – "The Webb Brothers."
Quotes
"In order to survive, I created my own little world where I played the piano."
"I normally would say that I don't regret anything I've done in the passage of my life, because every negative experience has its alternative universe of learning."
"I like words. I like the way they clash around together and bang up against each other, especially in songs."
"I can remember hearing Frank Sinatra, Mr. Sinatra, sing one of my songs on the radio."
"I carry a Macbook Air everywhere I go, but I think the bane of computer science is that it's allowed us to make perfect records."
Trivia
Webb composed the scores and the soundtracks for the following films and TV shows:
Chicken Little (2005);
View from the Top (2003);
Bridget Jones's Diary (2001);
The Kid (2000);
Clean and Narrow (2000);
Heat (1995);
Get Shorty (1995);
The Santa Clause (1994);
FernGully: The Last Rainforest (1992);
The Fabulous Baker Boys (1989);
Tales from the Crypt (1989);
The Hanoi Hilton (1987);
Amazing Stories (1985);
Voices (1985);
Faerie Tale Theatre (1982);
The Last Unicorn (1982);
American Pop (1981);
The Naked Ape (1973);
'Doc' (1971);
How Sweet It Is! (1968).
READ MORE: Bad Bunny Net Worth
Jimmy worked with some of history's most popular singers, including:
Sammy Davis Jr.;
Carly Simon;
Glen Campbell;
Donna Summer;
Amy Grant;
Thelma Houston;
Art Garfunkel;
Elvis Presley;
Frank Sinatra.
Webb has been awarded 3 Grammys for:
Best Country Song ("Highwayman," 1985);
Best Orchestration ("Macarthur Park," 1969);
Song of the Year ("Up, Up and Away," 1967).
He is the only artist ever to have received Grammy Awards for orchestration, lyrics, and music.
Webb is also a recipient of both the Lifetime Achievement Award and the Johnny Mercer Award from the Songwriters Hall of Fame.
Webb earned most of his wealth from composing and writing music for other musicians or movies and TV shows. He also released 13 albums and two books. During an interview, Webb said – "One morning, when I was only twenty, I woke up with a million dollars." Therefore, Jimmy Webb has an estimated net worth of $11.5 million.
Featured image source – © Guliver / Getty Images.
READ THIS NEXT: Who is Borgore?
References

https://www.sandiegouniontribune.com/-jimmy-webb-20170710-story.html
https://www.telegraph.co.uk/jimmy-webb-interview-dont-regret-lying-john-lennon/