What is Judit Polgár's net worth?
Introduction
Judit Polgár is a Hungarian chess grandmaster who is considered the greatest female chess player of all time.
Her peak rating was 2735, and her peak ranking was No. 8 in the world.
Biography
She was born on July 23, 1976, in Budapest, Hungary.
Her father believed that any child can achieve exceptional things if trained in a specialist subject from an early age.
"What my father is trying to say is that you have to focus a lot on the work and not just rely on your talent," Judit explained in 2019 during an interview with Chess. "He believes that every healthy child is a talented one, and I completely agree."
Judit has two sisters, International Master Zsófia and Grandmaster Susan.
She started playing in tournaments at six years old.
By age 7, Polgár was playing chess against 15 opponents simultaneously.
"My mother taught me the first moves when I was about five years old," she said in a TEDx talk. "I never forget when I was just seven years old, and I was standing in the main square of a town in Hungary, and there were 15 chessboards set up, and I was playing with 15 opponents simultaneously, and I'll beat them all."
At age 9, Judit won her first international tournament in New York.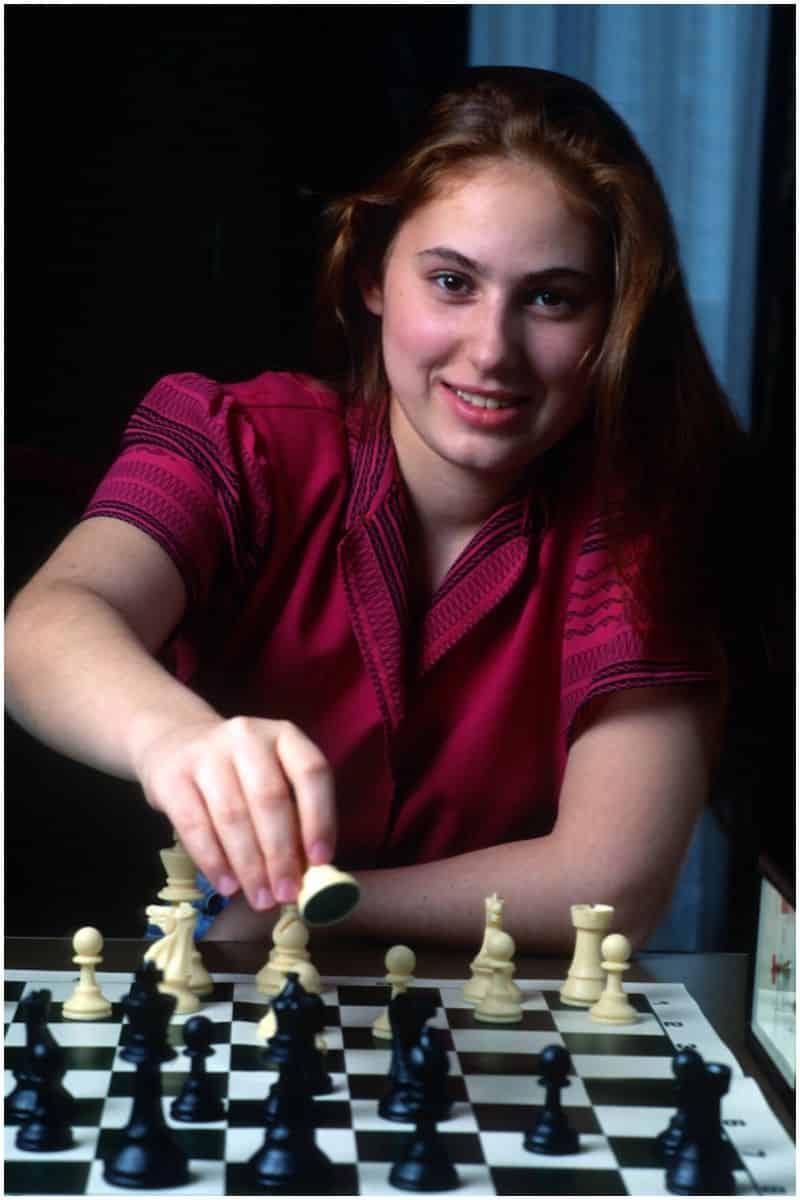 At age 10, Polgár defeated an International Master for the first time — Romanian Dolfi Drimer.
At age 11, she defeated a Grandmaster — Croatian Vladimir Kovacevic.
At 12, Judit won the gold medal for Hungary as part of the women's team at the Chess Olympiad.
At 15, Polgár became the youngest-ever international chess grandmaster. She beat Bobby Fischer's record by a month. In the same year, Polgár won the Hungarian Men's Super-Championships in Budapest.
In 1993, she became the first woman to ever qualify for a Men's Interzonal tournament.
In 1994, Judit won the Madrid International in Spain.
READ MORE: BJ Armstrong & Jennifer Armstrong
vs. Kasparov
In 2002, Judit defeated Garry Kasparov in 42 moves in Moscow. She described the game as "one of the most remarkable moments of my career."
"Everybody thinks that that's THE game of my life against Kasparov, but I have to tell you that that was not THE game," Polgár said in March 2021. "I felt that Kasparov simply chose the wrong opening, and that's why I beat him."
"Women, by their nature, are not exceptional chess players: they are not great fighters," Kasparov said in 1989.
Kasparov changed his mind in the following years. "The Polgars showed that there are no inherent limitations to their aptitude," Kasparov wrote in his 2007 book How Life Imitates Chess. He added: "An idea that many male players refused to accept until they had unceremoniously been crushed by a twelve-year-old with a ponytail."
Their first game (at Linares 1994) ended in controversy, when the Russian chess grandmaster moved his knight, saw it was a blunder, then switched to a different square.
Tournament director Carlos Falcon, who witnessed the incident, took no action. According to chess rules: "A player must claim a violation of the rule immediately before making a move, or lose the right to claim."
"I have the feeling that I did not take my hand off the knight," Kasparov said after the match. "My conscience is clear."
"I was playing the World Champion, and I didn't want to cause unpleasantness during my first invitation to such an important event," Judit declared. "I was also afraid that if my complaint was overruled, I would be penalized on the clock when we were in time pressure."
In 2005, Judit became the first woman to play for a World Championship at the FIDE World Chess Championship.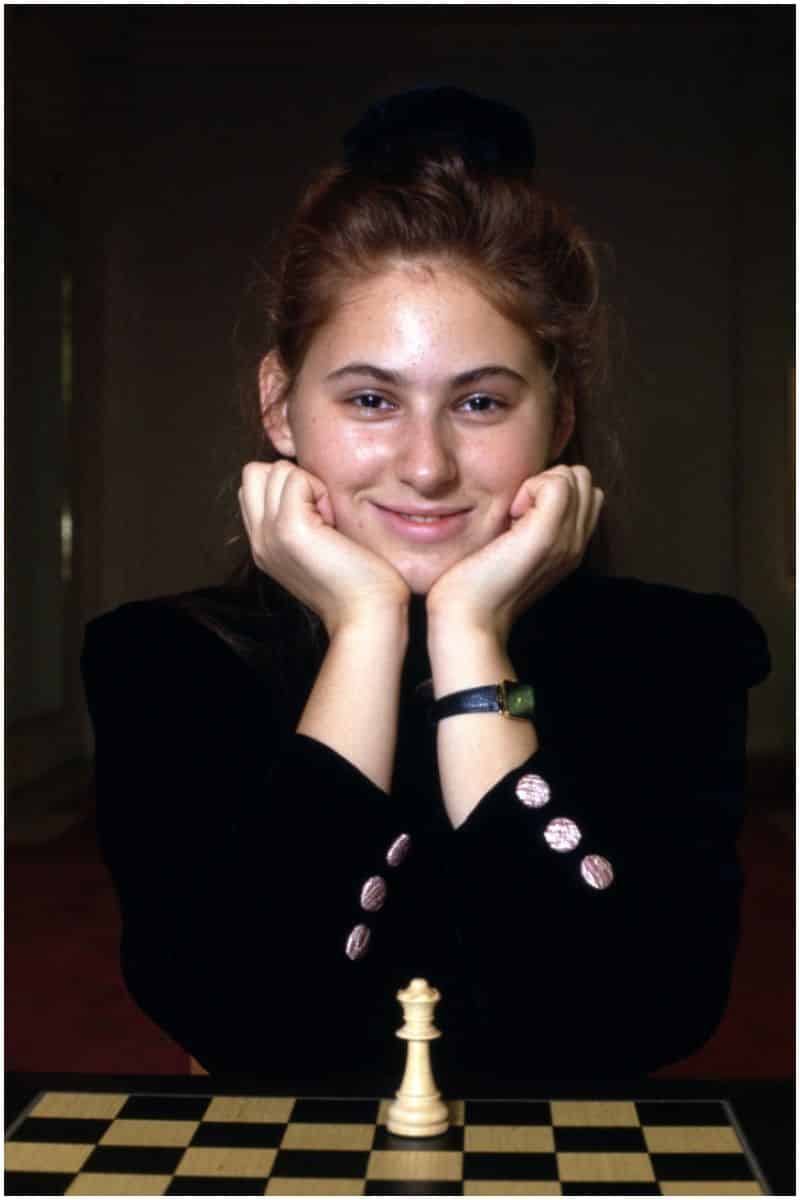 In 2011, Polgár won a bronze medal at the Men's European Championships. Also in 2011, Judit appeared as herself in the documentary "Chess Kids: Special Edition."
In 2012, she established the Judit Polgár Chess Foundation.
In 2013, Polgár received the Order of Merit of the Republic of Hungary Commander's Cross with Star.
In 2014, Polgár retired from the tournament business. "I retired from competitive chess after the Tromso Olympiad in 2014," she said in a statement. "I said 'goodbye' with a team Silver medal!"
In 2015, she became the coach of the Hungarian men's chess team.
In August 2015, Polgár was awarded the Grand Cross of the Order of Saint Stephen of Hungary.
Husband
In 2000, Judit Polgár married Gusztav Font, a veterinary surgeon from Budapest.
The couple has two children.
READ MORE: Steve Alford Net Worth
Trivia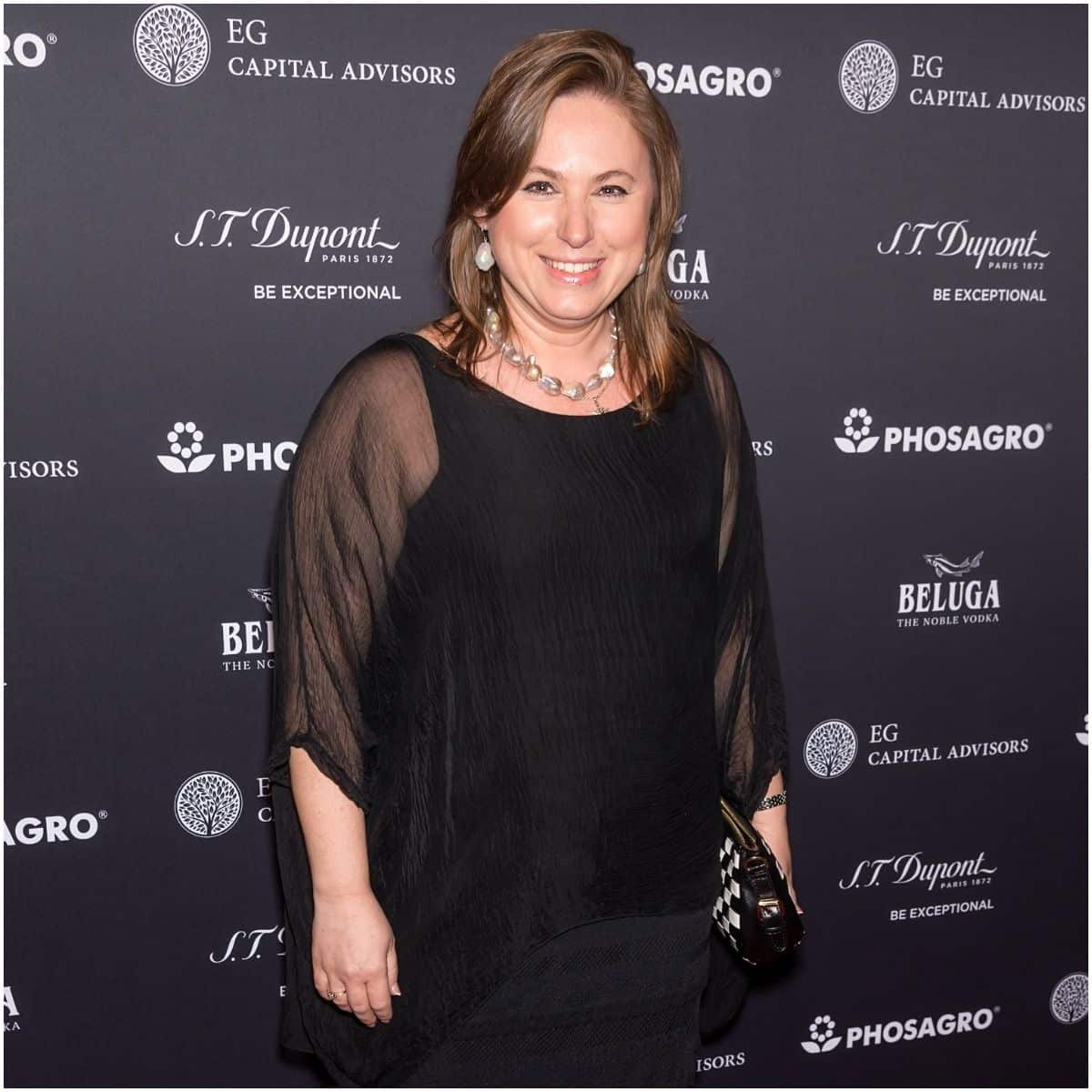 According to reports, Polgár's IQ is 170.
Judit Polgár – Net Worth
Polgár earned most of her wealth from participating in official chess tournaments and from sponsors.
She has beaten players like Veselin Topalov, Rustam Kasimdzhanov, Vladimir Kramnik, Vasily Smyslov, Alexander Khalifman, Garry Kasparov, Ruslan Ponomariov, Anatoly Karpov, Boris Spassky, Viswanathan Anand, Magnus Carlsen, and many others.
"I played against men because it was challenging, it was interesting, and I felt I could improve the fastest and the best," Polgár said. "There was a very big difference, even bigger than now, between the best male and the best female players in chess."
After retirement, Polgár started to train the Hungarian men's national team. She's also a commentator on major tournaments.
Judit is the author of A Game of Queens, From GM to Top Ten, and How I Beat Fischer's Record.
Therefore, Hungarian chess grandmaster Judit Polgár has an estimated net worth of $4 million.
READ THIS NEXT: Who is Fabiano Caruana?