What is Kali Muscle's net worth?
Introduction
Kali Muscle has made his name on YouTube, where he posts various videos of his weightlifting and eating habits.
He has amassed the majority of his net worth as a result of ad revenue on YouTube, where he has received more than 450 million views on his channel.
As a social media influencer, Kali Muscle also earns money from supplement and merchandise sales, and he also has a book out entitled How to Get Rich & Famous on Social Media.
The Origin Story
Kali 'Muscle' Kirkendall was born in Oakland, California, on February 18, 1975.
Kali was raised by his mother and step-father.
During his teens, Kali started working at a gym. In his spare time, he began to train.
After high school, Kali received a scholarship to play football at Fresno State. During college, he was arrested for robbery and sentenced to 11 years in prison at the San Quentin state prison in California.
In 1997, the prison guards took away the weights. Later, Kali started to exercise using inmates and water bottles as weights on squats and pushups. He also practiced burpees, crunches, and push-ups religiously.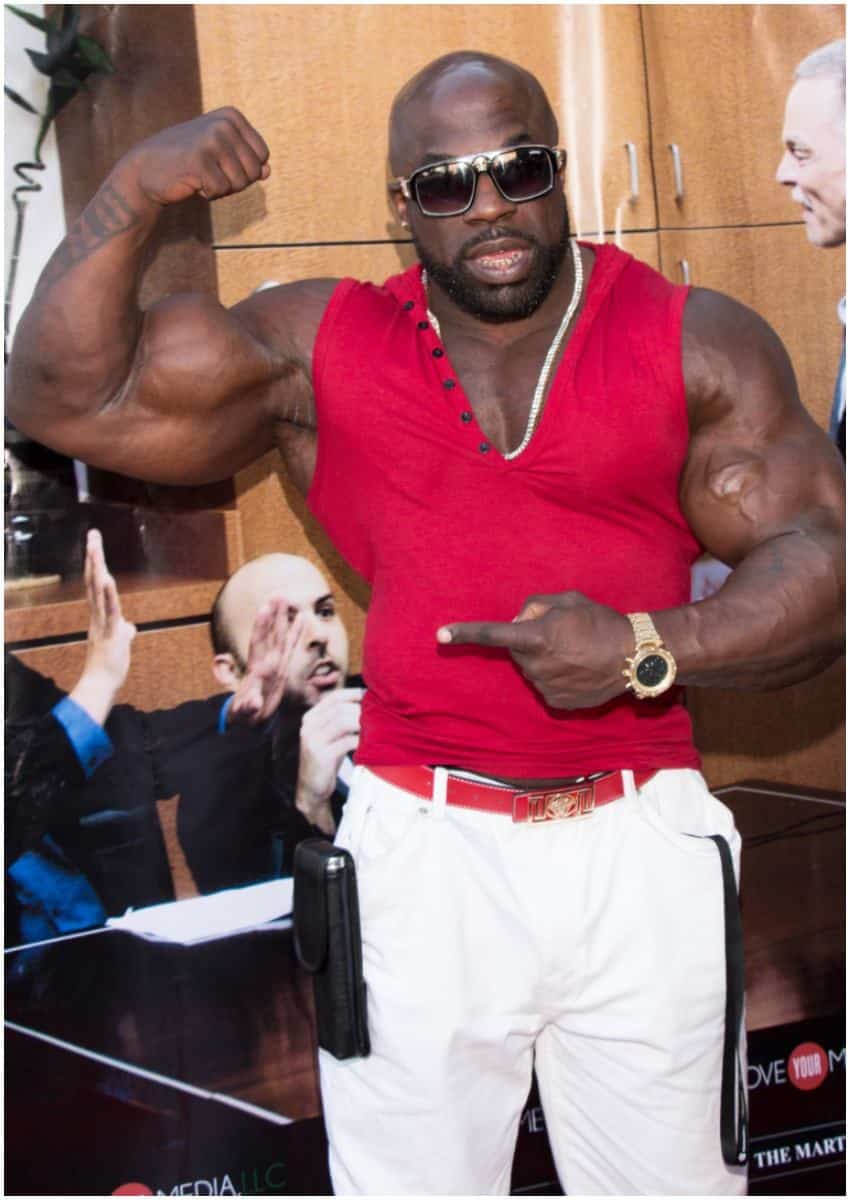 He ended up serving seven years.
YouTube
On April 10, 2008, Kali started his YouTube channel, where he typically uploads tutorials on how to workout with limited equipment as well as other fitness-related videos.
As well as being a popular YouTube personality, he has also appeared in numerous ads and as an extra in select films, notably in Wonder Woman and Applebaum.
Book
In November 2013, he released his autobiography – "Xcon to Icon: The Kali Muscle Story."
"I wrote a book, so my fans and naysayers could cut through all the bullshit stories and lies," Kali said.
In November 2020, Kali and The Professor played a 1 vs. 1 basketball game. The Professor won 7-2. "@theprofessor let me make a few shots before he broke my ankle," Kali said after the match on Instagram.
In 2021, Kali Muscle suffered a heart attack as a result of a 100% blockage of his main artery. Fortunately, he underwent emergency surgery and survived the ordeal, and started taking a range of medications to treat his condition at the start of 2022.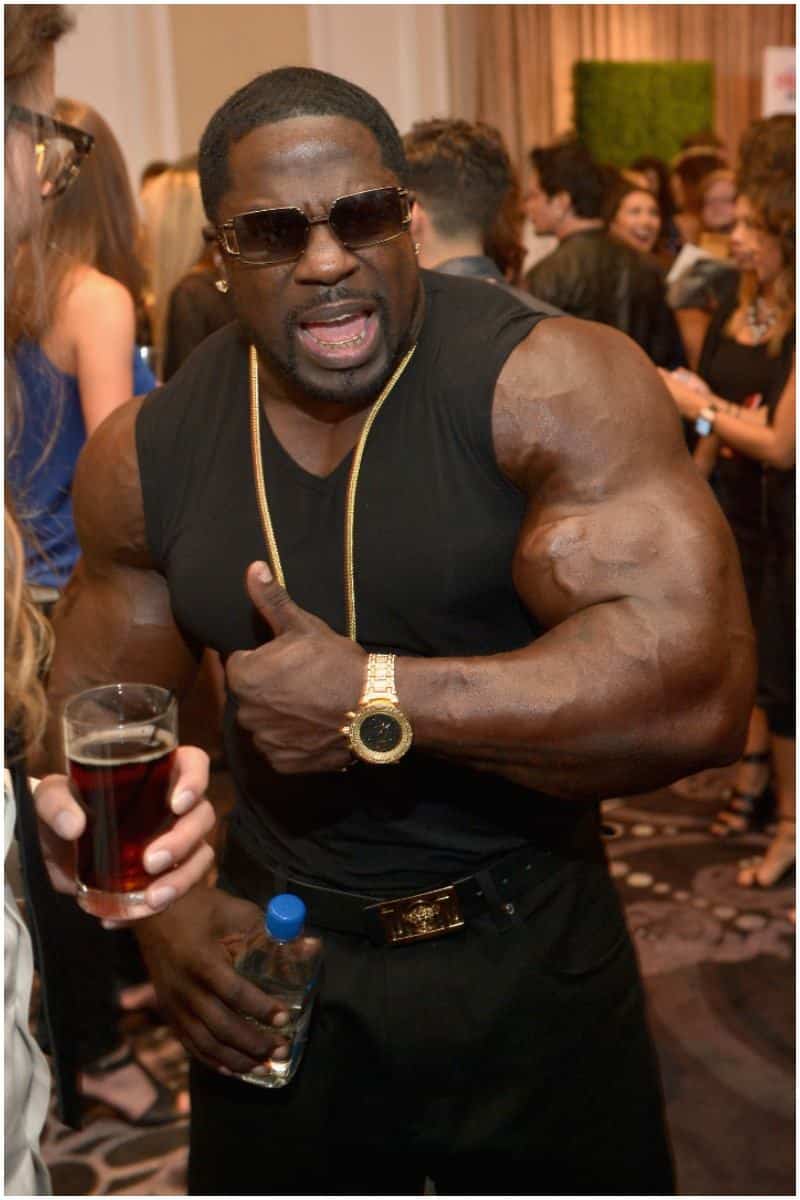 Reflecting on the experience, he admits that he didn't eat as healthily as he should, commenting:
"My sodium levels were through the roof. You want to eat as healthily as possible and take as few supplements as possible. Like, right now, the only caffeine I take is one of these Wurk gums."
How this change in lifestyle will affect the marketing of his range of health and wellness supplements, only time will tell.
Wife
Kali Muscle is married to Helena Vladis.
"The Babies and I love-love you to pieces, you do so much for our growing family, we appreciate you and would be lost without you," Helena said in February 2020.
The two have a YouTube channel, "Hyphy Family."
Kali was previously married to a woman named Dvyne.
READ MORE: Jordan Burroughs Biography
Children
Kali and Helena have a pair of twins together.
"When you have kids that look at you like this, nothing else in life matters," he said in July 2020.
READ MORE: Jordan Burroughs Quotes
Kali Muscle – Net Worth
Kali Muscle is an American bodybuilder and social media personality who has amassed most of his net worth from his success on YouTube.
He joined the platform in 2008 and has uploaded a wide range of videos that see him take on various muscle-building challenges and tutorials.
He has more than 2.5 million subscribers on YouTube, and his videos have been watched around 450 million times.
Thanks to his success in uploading content and the views he has received from his fans, Kali has earned approximately $1.25 million in ad revenue alone from YouTube, which has been his primary source of income as a social media star.
Although most of his videos focus on his incredible shape and muscle, he also posts content about food, fitness, and pranks, which has seen his profile as an influencer increase in recent times.
His most-watched video on YouTube is entitled Kali Muscle Chest Workout, in which he lifts a 200lb dumbbell press.
The video has been viewed more than 21 million times. Some of his other popular videos include Cooking a high-calorie meal, beast-n-jungle, and the art of getting big biceps, which have all received more than 11 million views on YouTube.
Although his primary source of income has been through his success on YouTube, Kali has diversified his income and has a successful website under the brand Hyphy Life.
On his site, Kali Muscle retails a broad range of supplements that have been created to help people lift weights and build muscle.
He sells them in sets, such as the basics, build, and t-set, which retail between $77.99 and $144.99.
He markets his range of supplements on YouTube and Instagram, and his sales have contributed significantly to his net worth in the years since he launched them.
Also on his site is a range of merchandise that includes t-shirts, shorts, tank tops, basketball jerseys, and hats, all of which carry Kali Muscle's Hyphy brand.
As well as his online store containing a broad range of supplements and apparel, Kali has also authored a book called How to Get Rich & Famous on Social Media.
He retails his e-book through his online store for $10, and this is another source of income for the popular YouTuber.
Given his popularity on various other social media sites – he has 950,000 followers on Instagram – Kali also earns money from various paid promotions and brand endorsements. At the time of writing, one of his brand deals is with Amante hot sauce, which he promotes on his social media.
He has also regularly appeared in commercials for the likes of Taco Bell, GEICO, Snickers, Comcast, and Honda throughout his career.
When you spend a little time scrolling through his social media profile, it's clear that Kali lives an affluent lifestyle and enjoys his wealth.
At the end of 2021, for instance, he purchased a red Jeep Trackhawk, which retails at around $90,000.
Therefore, Kali Muscle has an estimated net worth of $3 million.
READ THIS NEXT: Who is Jimmy Graham?