Caribbean American rapper Sheff G (born Michael Kyle Williams) went from Brooklyn gang kid to viral rapper seemingly overnight.
From his stints in jail to his childhood involvement with the Crips to his success in music to how much he's worth, here's everything we know about Sheff G.
The Origin Story
On the 23rd of September in 1998, Michael Kyle Williams was born in Flatbush, Brooklyn, New York.
His mother is from Trinidad and his father is from Haiti.
He grew up in a small home with many members of his family like cousins, aunts and uncles, and his grandma.
Sheff's neighborhood block (Clarkson) was a tight community.
There were block parties, and in the summer, the kids would play in open fire hydrants.
He played a lot of classic video games with his cousins to pass the time as a young kid.
When he wasn't at home or in school, he was being exposed to gang violence in Flatbush.
At 12 years old, to help protect himself from street violence, Michael (aka Sheff G) was initiated into the 83 ("Eight Trey") Gangsta Crip gang.
When Williams was in high school, he got arrested and received probation for discharging a firearm at a shopping center (Kings Plaza).
One week shy of his 16th birthday, he was arrested and booked in for fighting, which didn't come as a surprise.
Sheff G's high school had a tradition that freshman students get "jumped" on Fridays.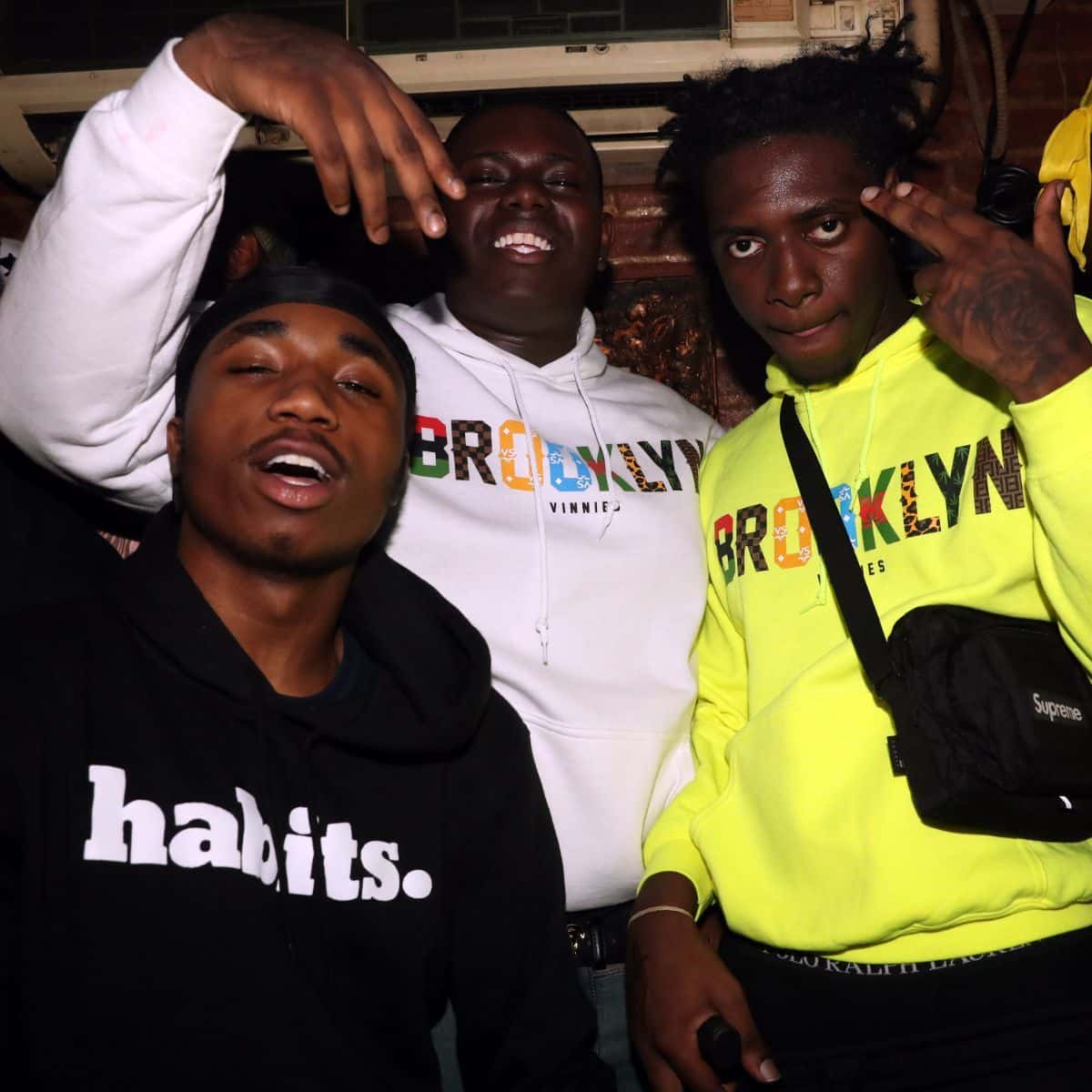 At 17 years old, Sheff G was incarcerated on a felony gun charge and robber until he was 19 (he did 16 months). The rapper dropped out of high school during his senior year.
Thanks to exposure by his older cousins, Sheff G's childhood favorite rappers included Notorious B.I.G., Eminem, and 50 Cent, as well as some Chicago drill-style rappers (Lil Bibby, G Herbo, Lil Durk, Chief Keef, etc.)
He was so inspired by the drill rappers from Chi-Town that he decided to start rapping himself.
No Suburban
He was making music for fun with no intentions of blowing up when 2017 came around.
Williams released his single "No Suburban" as a response to 22Gz song "Suburban," and it went viral.
"No Suburban" was produced by AXL Beats, and it's now referenced as one of the first Brooklyn drill movement songs.
Sheff G later remixed the song with fellow rapper, Corey Finesse.
Sheff G expected to get some underground attention for the song (and maybe even some backlash), but instead, he got kind of famous.
From being just another dude in Brooklyn to getting his picture taken everywhere he went, this song turned the young rapper's life upside down.
He was suddenly famous and had millions of streams on YouTube, but he was homeless and facing legal troubles. It was a very confusing time for Sheff G.
There was a short pause in Sheff G's music production because he was locked up for a bit from October of 2017 to January of 2018.
He released the mixtape titled The Unluccy Luccy Kid in 2019.
Then, he released his first studio album titled One and Only in May of 2020.
He released another single, "No Suburban, Pt. 2," which followed in its predecessor's footsteps and went viral, amassing more than 21 million streams.
In August of 2020, Williams signed onto a record deal with Winners Circle Entertainment and RCA Records.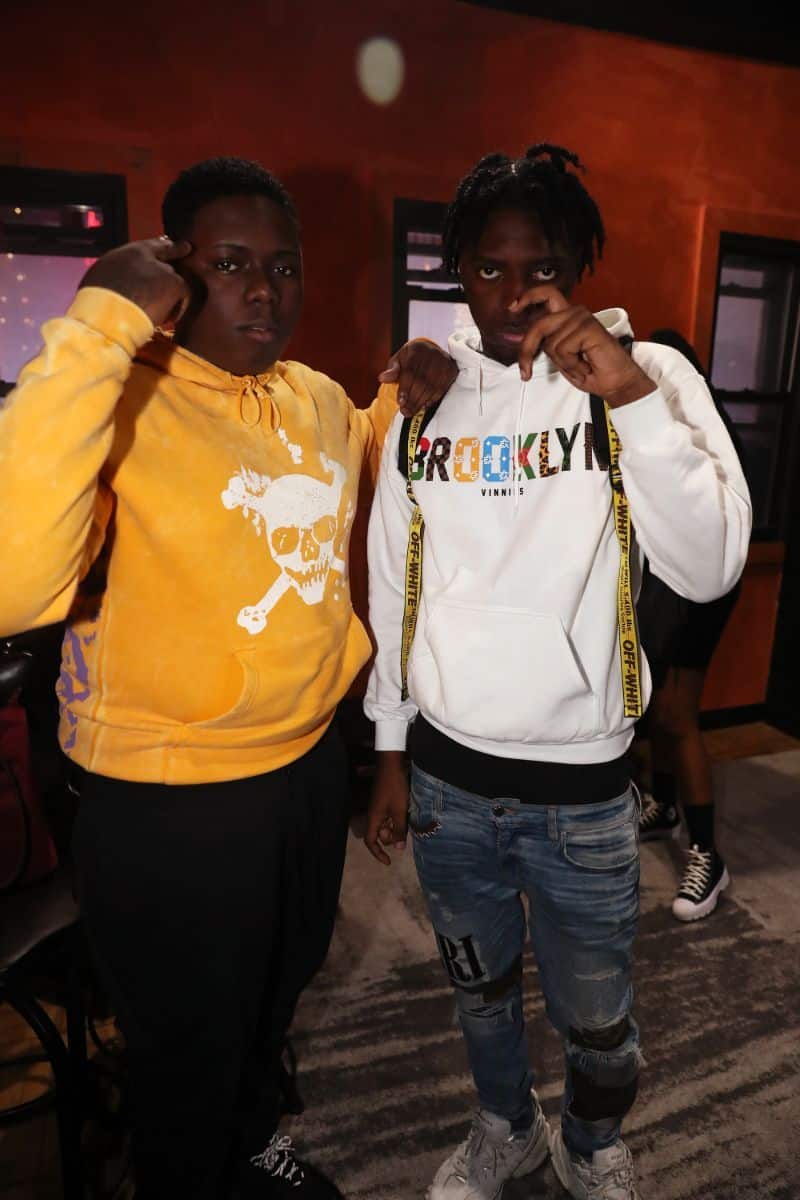 His fellow rapper Sleepy Hallow signed on, as well.
The two rappers released a song together called "Tip Toe."
The track features the rappers spitting bars over the music from Tiny Tim's song "Tiptoe Through the Tulips".
Sheff G was arrested again in July of 2021 in New York City on felony gun possession.
READ MORE: Ana Bárbara Net Worth
Girlfriend
Well, as much as the paparazzi follow Sheff G around, they've failed to capture any romantic content.
This rapper keeps his love life wrapped uptight if he's got one!
In July of 2019, Sheff G posted a photo of himself and a female on Facebook, stating that the woman pictured was his and that she bailed him out of jail. However, she remains unnamed, and there are no photos of her since.
There are no photos of the lady on his Instagram, which he seems to be much more active on.
At the time of writing, Sheff G appears to be single.
Sheff G – Net Worth
Williams earned most of his wealth from selling copies of his albums and mixtapes (Proud Of Me Now, We Getting Money, Start Some Shyt, and more) and touring the country.
On YouTube, Williams has over 270 million views, meaning about $650k in revenue before taxes.
Therefore, rapper Sheff G has an estimated net worth of $1 million.
READ THIS NEXT: Who is Street Bud?