Leo is a second-generation Mexican-American born in California in 1988.
Born Leodegario Santa Cruz, he has won multiple world boxing championships as a professional boxer.
Leo trains with his family and has competed and won in four separate weight classes; bantamweight, super bantamweight, featherweight, and super featherweight.
In 2021 he was ranked as the world's fourth-best active featherweight boxer by BoxRec.
The Origin Story
Leo is the youngest of four boys and was raised in the Lincoln Heights area of Los Angeles.
He came from a first-generation Mexican-American family who often struggled to make ends meet.
He makes sure to remember his roots, even going to his old favorite restaurant in the neighborhood where his family used to collect cans for extra grocery money.
He said once that, "we had to do what we had to do to help the family survive, to buy tortillas or stuff like that. We were never ashamed or embarrassed."
The Santa Cruz family is a rare look at the true American Dream; he and his family came from very little, sometimes struggling to put food on the table, to becoming what he is now; a self-made millionaire boxing world champion.
Leo goes back often to his old neighborhood reminds himself to "never get a big head, that I'm always going to be the same person."
Professional Boxing Debut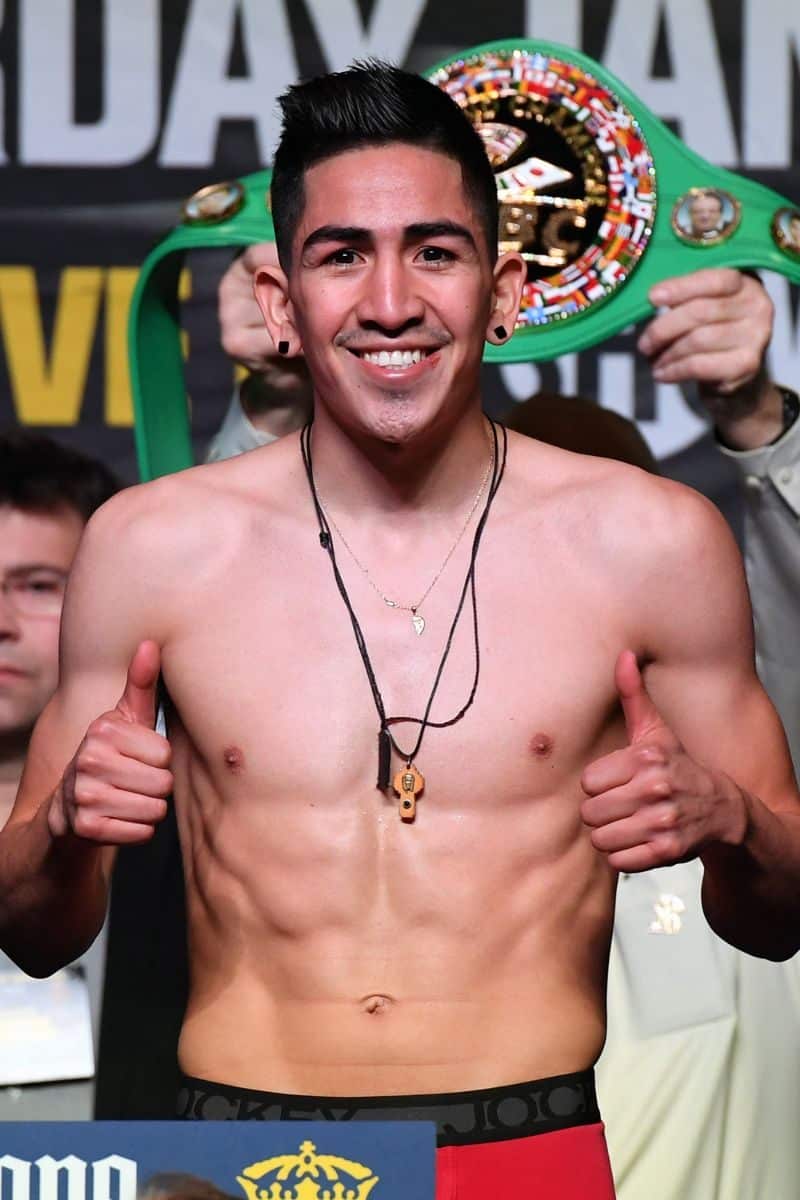 In 2006, Leo made his pro debut after having won nearly 150 amateur matches.
At his very first professional match, when he was only seventeen years old, he knocked out Pedro Silva of Arizona.
Moving to Super Bantamweight
Leo was having non-stop success until he began to climb the weight division ranks.
Once he hit the 118-pound division, he only registered two knockouts, a vast decline from where he had started.
Over time, however, he improved, and in 2012 he fought a South African fighter named Vusi Malinga, where he took the title.
He continued on this streak as he had to defend his title at least three times after that, winning over Eric Morel, Victor Zaleta, and Alberto Guevara.
Going Featherweight
He left his 118-pound weight class title behind in 2013 and moved his way up to the 122-pound zone.
He won against previous world champion Victor Terrazas.
This match was legendary; Leo threw over 260 punches in less than eight minutes during the third round.
READ MORE: What is Mike Thurston's net worth?
Viva Las Vegas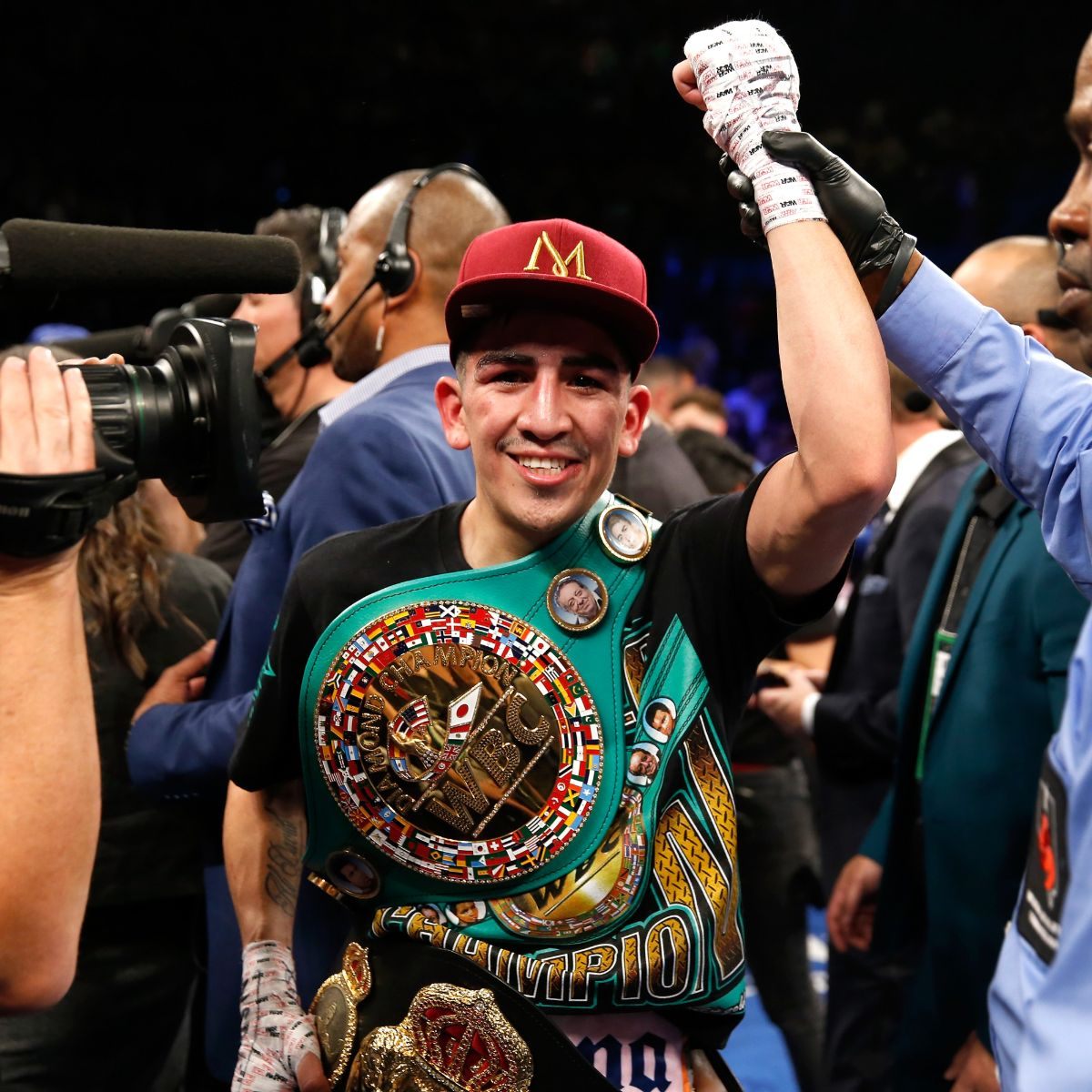 Leo continued to rise through the boxing world and landed a high-profile fight on the Floyd Mayweather Jr. card in Las Vegas in 2014.
"El Terremoto"
On the outside, Leo Santa Cruz looks like a kind, gentle, slim man who, some would say, has a boyish smile. However, remember to never judge a book by its cover. Leo's nickname is "El Terremoto," which means "the earthquake in Spanish.
He received this nickname because of the way he seems to furiously punch his opponents; he is known as a "high volume" puncher.
Leo's Father's Battle with Cancer
Leo comes from a family of boxers. His brother Armando was once very close to winning a world title.
Leo trains with his father, Jose, who battled with spinal cancer, and his brother Antonio.
In recent years, Leo's father has been struggling with a fight against bone cancer that went to his spine. Leo stays motivated to work hard in training because he knows it makes his dad happy and lessens the pain of recovering from cancer.
Leo says of his dad, "seeing me in the gym training motivates him….I always try to keep him happy."
READ MORE: Colt Brennan Net Worth
Wife
Leo Santa Cruz is married to his wife Maritza, and they have three children together.
They currently live in California.
Leo Santa Cruz – Net Worth
Leo earned most of his wealth from his career as a professional boxer.
For his win against Carl Frampton, Santa Cruz received $900,000.
For his fight against Gervonta Davis, Leo had a guaranteed purse of $1.5 million + 50% of the PPV sales.
Leo is known for being pragmatic when it comes to his winnings.
The self-made millionaire doesn't spend exorbitant amounts of money on boats, diamonds, or vacations; instead, he has expressed that he wants to focus on rental properties.
He says, "the only thing I want to do is to get a house or an apartment, so I could have some income…. So when I retire from boxing, I can have something to get money from."
A wise decision and word has it that he has begun to buy up several properties around the Los Angeles area in order to reach this goal.
Therefore, Mexican professional boxer Léo Santa Cruz has an estimated net worth of $10 million.
READ THIS NEXT: Who is Butterbean?