What is Magnus Carlsen's net worth? Who is Magnus Carlsen's girlfriend?
Introduction
Magnus Carlsen is a Norwegian chess grandmaster who reached number one in the FIDE world rankings aged 19,
Biography
He was born on November 30, 1990, in Tønsberg, Vestfold, Norway.
At age 2, Magnus could solve 50-piece jigsaw puzzles.
At four, Carlsen assembled lego sets with instructions for age 10+.
At age five, his father (Sigrun Øen) taught him how to play chess.
"I'd started playing chess a little bit later than many of the other kids, but I could notice that I was sponging up information in a way that they were not," Magnus told Sal Khan, the founder of the Khan Academy. He added: "Up till the age I was eight, I really didn't know much at all, but certainly without him [his father], I would never have pursued chess the way that I did."
In 1999, Magnus played in his first tournament—the Norwegian Chess Championship. He was 8 years old.
At age 15, Carlsen won the Norwegian Chess Championship.
In 2009, Magnus became the youngest player to break the 2800-rating threshold.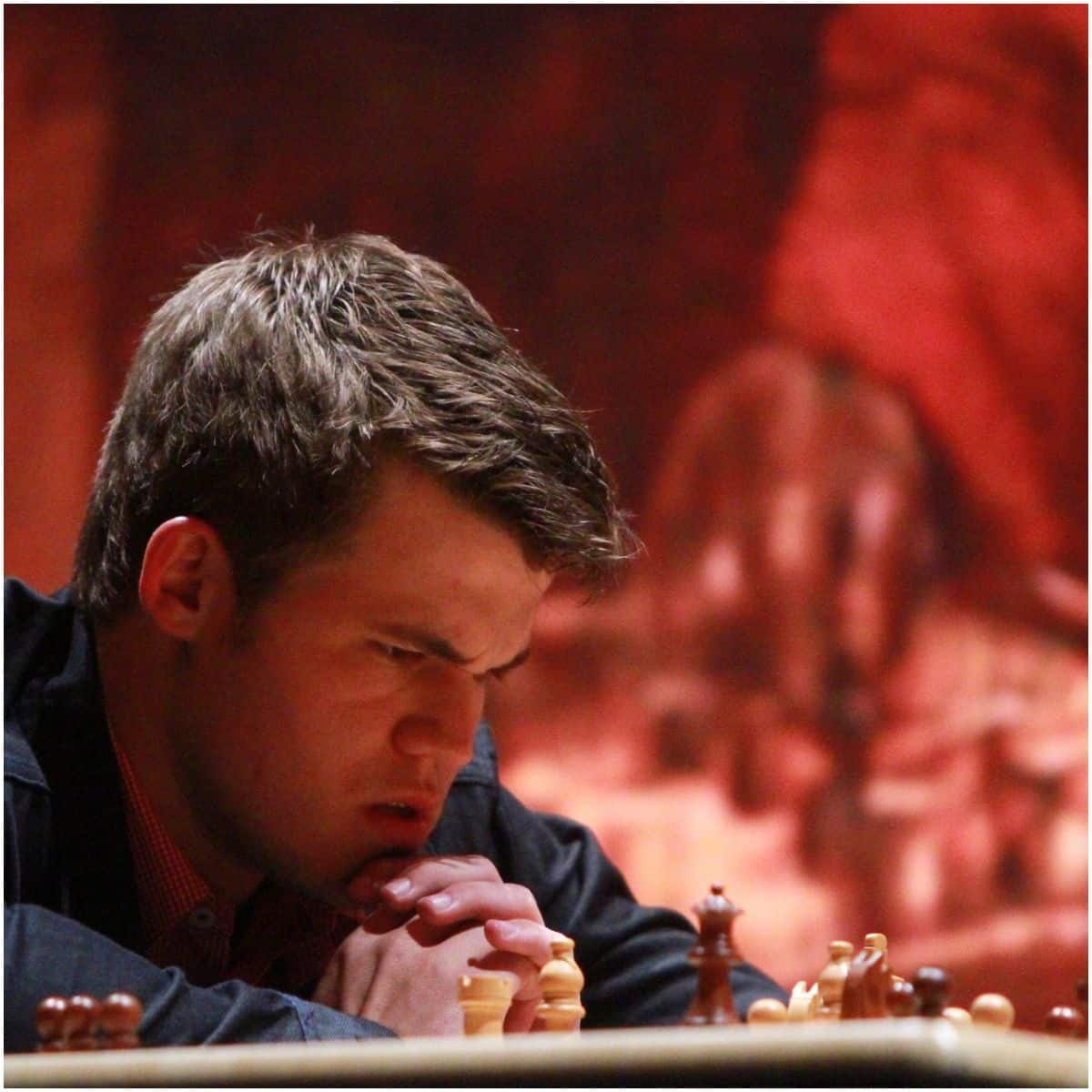 From July 2009 to March 2010, Kasparov was his coach. "It was a unique experience for me," Magnus later said. "Kasparov gave me a great deal of practical help."
In 2010, he won the 72nd Corus chess tournament.
In 2011, Magnus won the 44th Biel Grandmaster tournament.
World Chess Championship 2013
In 2013, he became World Chess Champion by defeating Viswanathan Anand at the Hyatt Regency Chennai hotel in Chennai, India. Magnus won the match 6½–3½. The prize fund was 2,650,000 Euros.
In June 2014, Carlsen won the FIDE World Rapid Championship in Dubai. Two days later, Magnus won the World Blitz Championship.
In October 2016, he won Chess.com's GM Blitz Battle Championship against Tigran Petrosian. In the same year, Carlsen defended his classical world title against Sergey Karjakin in New York City. The match opened with seven consecutive draws.
In 2017, Magnus performed (voice) in an episode of The Simpsons.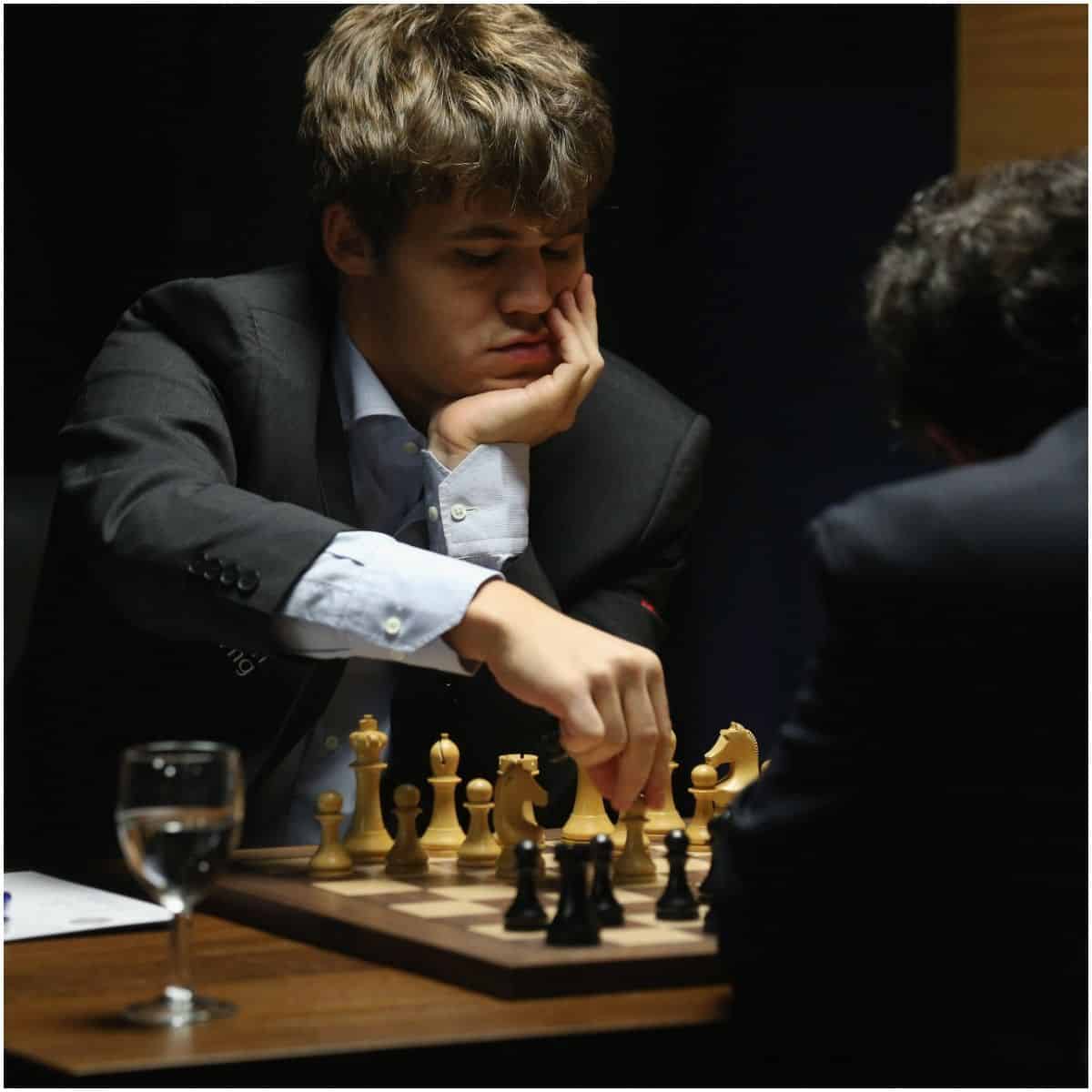 In February 2018, Magnus won the Fischer Random Chess Championship after beating GM Hikaru Nakamura 14-10. "It was not easy at all. At many points, especially today, he had chances," Magnus said for Chess.com. He added: "Maybe if he had played at his very highest level, then it would have been a bit different."
In December 2019, Carlsen reached the #1 spot on the Fantasy Premier League game.
In January 2020, he finished second place in the 82nd Tata Steel Chess Tournament.
In February 2021, he joined Team Kindred for the first Online World Corporate Chess Championship.
In December 2021, Magnus won The World Chess Championship with four wins, seven draws, and no losses against Ian Nepomniachtchi.
IQ
Magnus Carlsen reportedly has an IQ of 190; however, he has never taken an IQ test.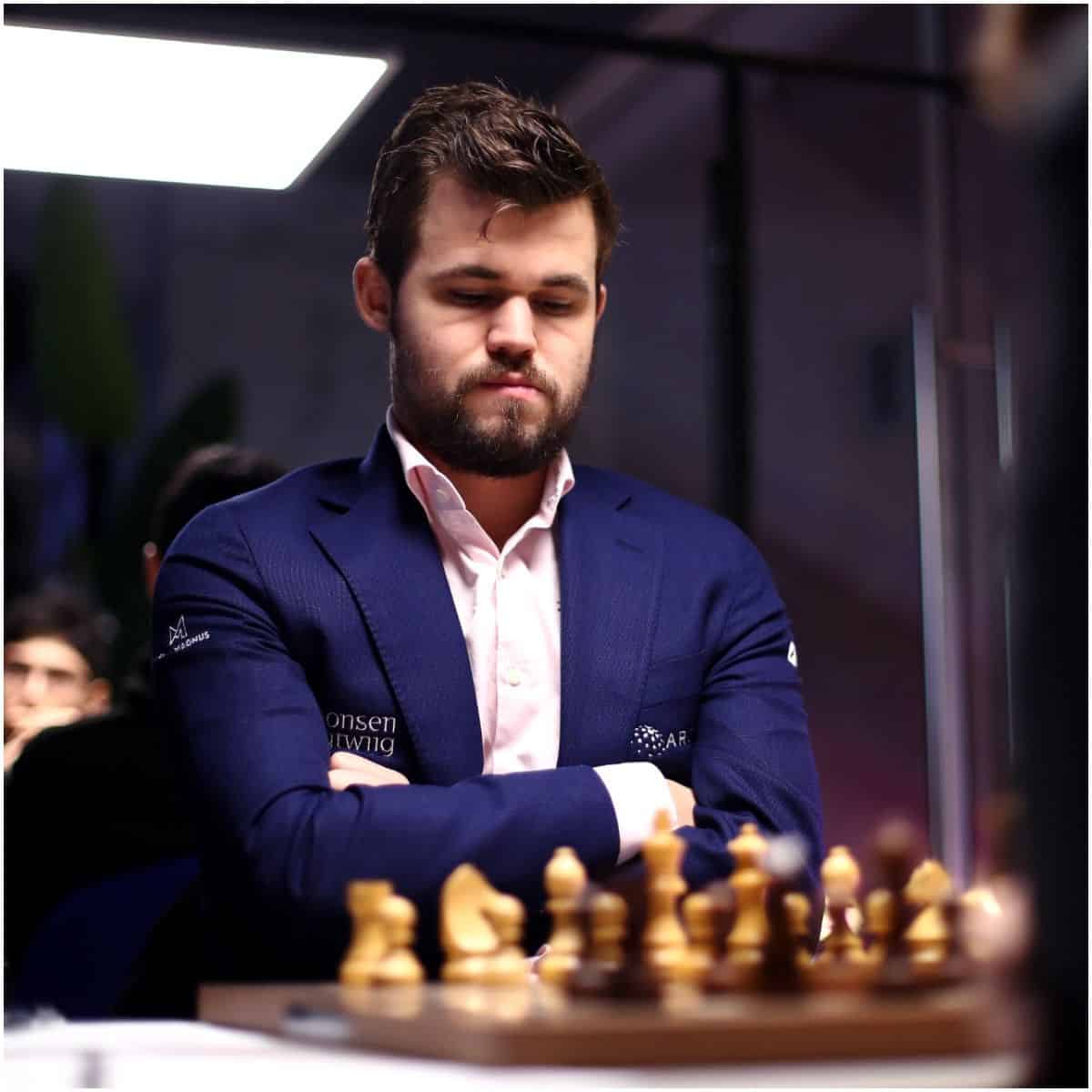 Wife/Girlfriend
Magnus Carlsen is not married, but in January 2020, he introduced his girlfriend, Elisabet Lorentzen Djønne, to his followers on Instagram.
He wrote on the post: "Been a great year on and off the board, on to the next one!" It is unclear if the two are still together.
Carlsen previously dated Synne Christin Larsen.
Height
5′ 10″ (1.78 m)
Quotes
"I don't believe that luck is a coincidence. I believe it's the result of tireless preparation, hours and hours perfecting your craft."
"To me, replicating successes is as satisfying as obtaining it in the first place."
"I spend hours playing chess because I find it so much fun."
"I feel that I am learning all the time, but sometimes the results don't show that."
READ MORE: Judit Polgár IQ
Trivia
Carlsen is a huge Real Madrid fan. In 2013, he performed the kick-off for the football match Real Madrid vs. Real Valladolid.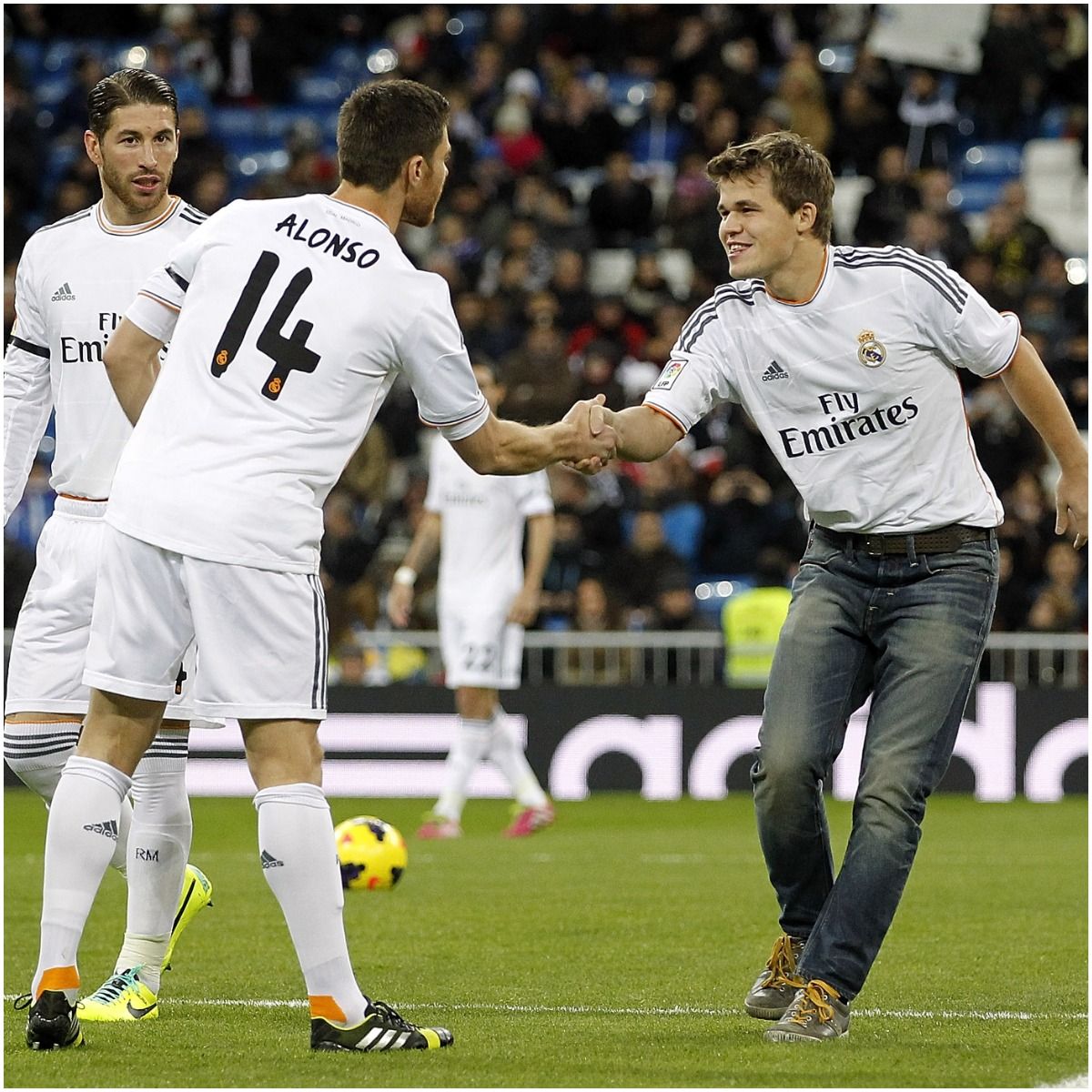 "It was super cool, it was great for a football fan," Carlsen told VG. "I had planned to stay home and relax, but this was something I could not say no to."
READ MORE: Viswanathan Anand Net Worth
Magnus Carlsen – Net Worth
Carlsen earned most of his wealth from participating in chess tournaments, sponsors, and his company.
He received €115,000 for winning the 2013 Candidates Tournament.
For winning the World Chess Championship 2013, Magnus received $1.53 million.
For beating Caruana in the 2018 World Chess Championship in London, Magnus received $625,100.
In October 2013, he co-founded Play Magnus AS with Anders Brandt and Espen Agdestein. In October 2020, the company was listed on the Oslo Stock Exchange. Its initial listing was at $120 million.
Play Magnus AS offers eLearning services through its brands – CoChess, Chessable, and chess24. In 2020, the company launched a professional online tournament — the Magnus Carlsen Chess Tour.
He's the author of Magnus Wins With Black and Magnus Wins With White.
In 2010, Carlsen was hired by the Dutch clothing company G-Star. He was also sponsored by Microsoft Norway.
In January 2020, Magnus signed a sponsorship deal with Unibet.
"Unibet and I share a lot of the same values and interests in sports and related stats," Magnus said in a press release. "We both know that luck is no coincidence."
In 2020, he became a Global Brand Ambassador of the FX and CFD trading platform Skilling.
Therefore, Norwegian chess grandmaster Magnus Carlsen has an estimated net worth of $50 million.
READ THIS NEXT: Bobby Fischer Quotes