What was Bobby Fischer's net worth at the time of his death? Also, what happened to Bobby Fischer?
Introduction
Bobby Fischer was an American-Icelandic chess Grandmaster who is often referred to as one of the greatest chess players of all time.
Biography
He was born on March 9, 1943, in Chicago, Illinois, USA, as Robert James Fischer.
His mother, Regina Wender Fischer, was a Polish-Jewish American citizen.
His father (according to his birth certificate) was Hans-Gerhardt Fischer, a German. However, Hans-Gerhardt was very likely not the biological father. Bobby's biological father was Dr. Paul Felix Nemenyi.
Nemenyi died in 1952 of a heart attack in Washington, DC, at the age of 56.
Bobby learned to play chess at the age of six from instructions found in a chess set that his sister bought at a candy store.
At age seven, Fischer joined the Brooklyn Chess Club and received instruction from Carmine Nigro.
In 1953, he played in his first organized tournament at the Brooklyn Chess Club championship.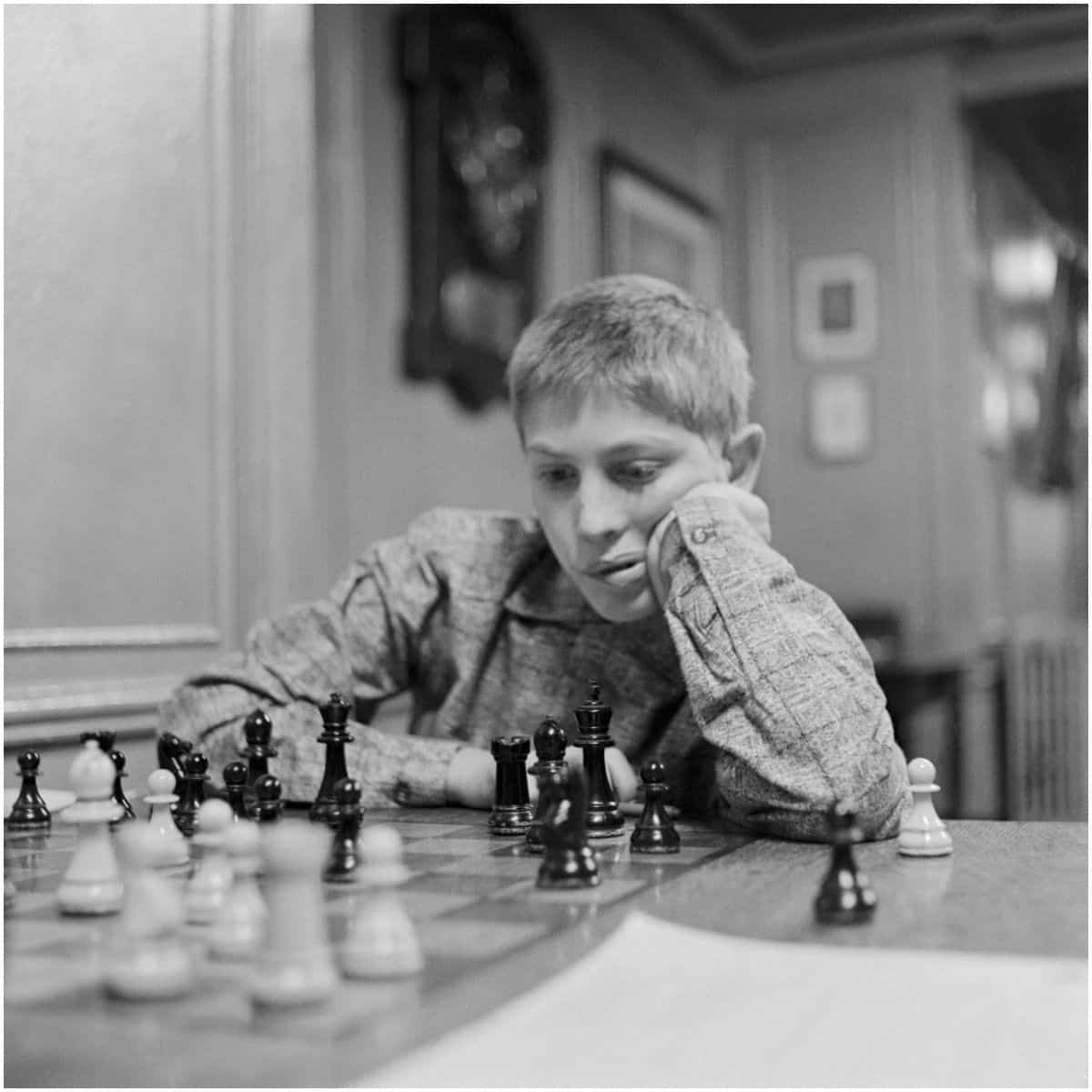 Fischer became a National Master at the age of 12.
In April 1956, Fischer won the Class A championship at the Manhattan Chess Club.
In 1985, he was awarded the title of Chess Grandmaster, making him the youngest grandmaster in history at 15 years and six months. Judit Polgár broke the record in 1991.
The Game of the Century
At age 13, Fischer played a game against Donald Byrne at the Rosenwald Memorial Tournament in New York City. The match is dubbed "The game of the century." During the game, Bobby sacrificed the queen on move 17.
"He was playing Black, and he made a deep sacrifice, so deep that I did not understand it," Byrne recalled in a later interview. "It was a very profound combination."
At age 16, Fischer dropped out of high school. "It's a waste of time for me," Fischer said. "I want to be world chess champion, and they can't teach me anything there."
Bobby won the American championship of 1963/64, winning all eleven of his games.
In 1964, he declined an invitation to play for the US in the Olympiad in Tel Aviv.
In December 1965, he won his seventh US Championship, with a score of 8½/11.
In 1970, Fischer won the Palma de Mallorca Interzonal by a record 3½ points.
World Chess Championship
In the 1971 Candidates quarterfinal, Taimanov lost to Bobby Fischer by the unprecedented score of 6–0.
In the semifinal, Fischer dispensed with Danish GM Bent Larsen, repeating another amazing 6-0 performance.
In the final, Fischer beat Tigran Petrosian. "Petrosian was a good sport and a good opponent," Bobby said.
In 1972, Fischer defeated Soviet Boris Spassky in a match held in Reykjavík, Iceland. He became the first official world chess champion from the US.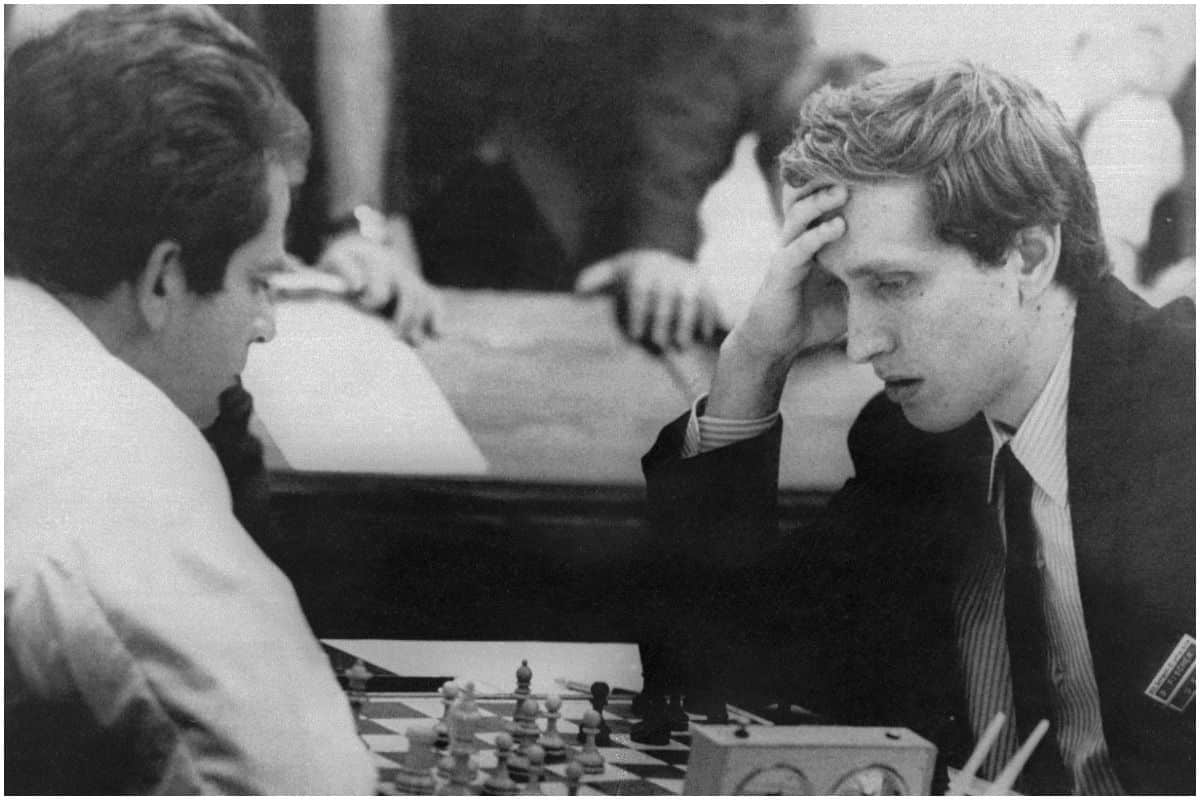 "I'm not afraid of Spassky," Fischer said prior to the game. "The world knows I'm the best. You don't need a match to prove it."
In 1975, Bobby refused to participate in the world championship, giving the title to Anatoly Karpov. Fischer refused to play Karpov because he could not come to an agreement with the international chess federation over the conditions for the match.
In 1977, he played three games in Cambridge, Massachusetts, against the MIT Richard Greenblatt computer program. He won all the games.
In 1985, Fischer was inducted into the U.S. Chess Hall of Fame.
In 1988, Bobby filed for US Patent 4,884,255 for a new type of digital chess clock.
In 1992, Fischer defeated Spassky in a rematch in Yugoslavia. He won the match, 10 wins to 5 losses, with 15 draws. With this win, Fischer received $3.35 million in prize money from the $5 million purse that was put up by Jezdimir Vasiljevic.
In 2001, Bobby was inducted into the World Chess Hall of Fame in Miami.
On July 13, 2004, Bobby was arrested on the charge of attempting to fly with a revoked passport at Tokyo's Narita airport. He was detained in prison for nine months.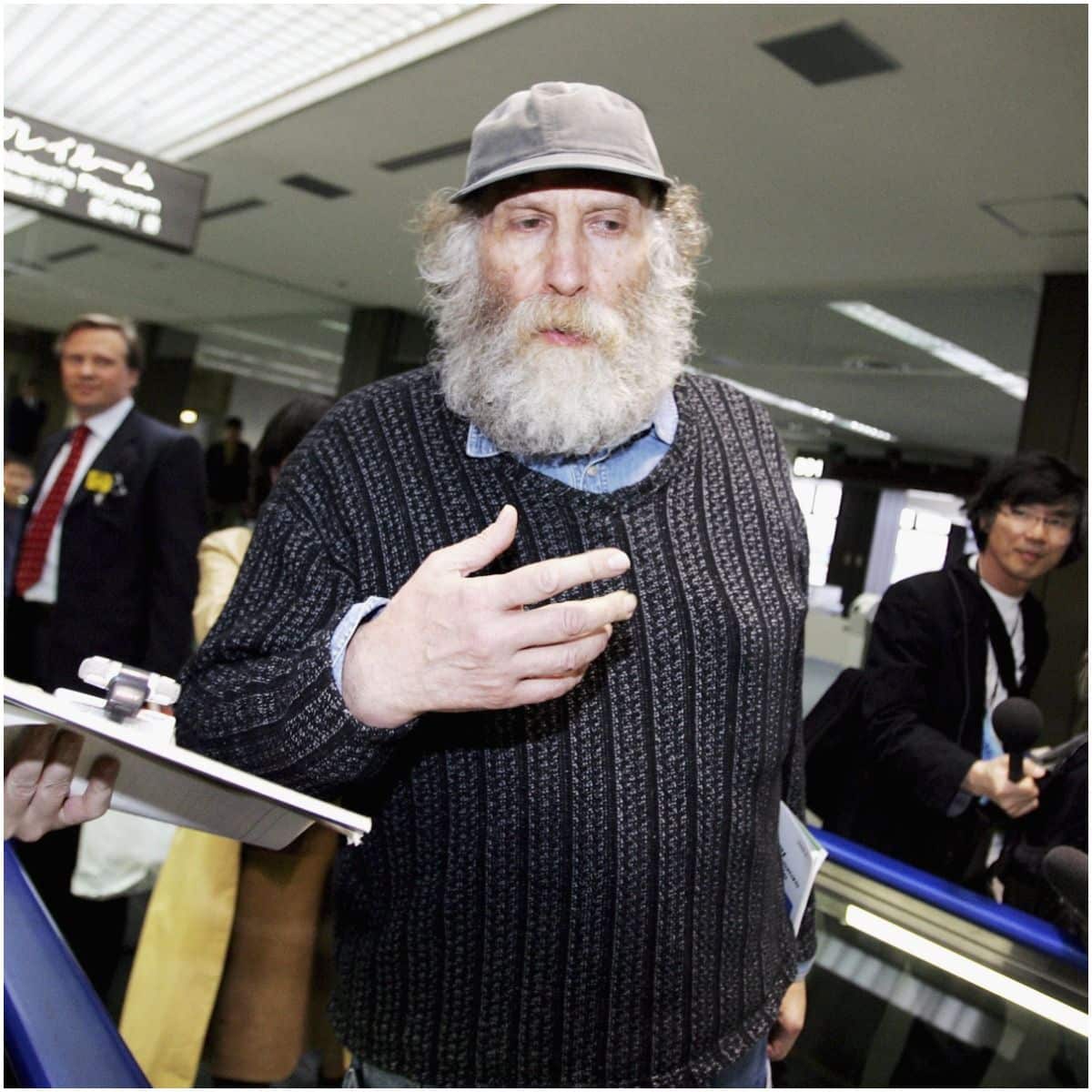 In March 2005, he received Icelandic citizenship.
IQ
According to reports, Bobby Fischer had an IQ of 181.
Wife
In 2004, Bobby Fischer married Miyoko Watai, a retired Japanese chess player.
Death
Bobby Fischer died of renal failure on January 17, 2008, in Reykjavik, Iceland. He was 64.
Pawn Sacrifice, a 2015 biographical drama film about his life, was released. Tobey Maguire played the role of Bobby Fischer.
READ MORE: Fabiano Caruana IQ
Quotes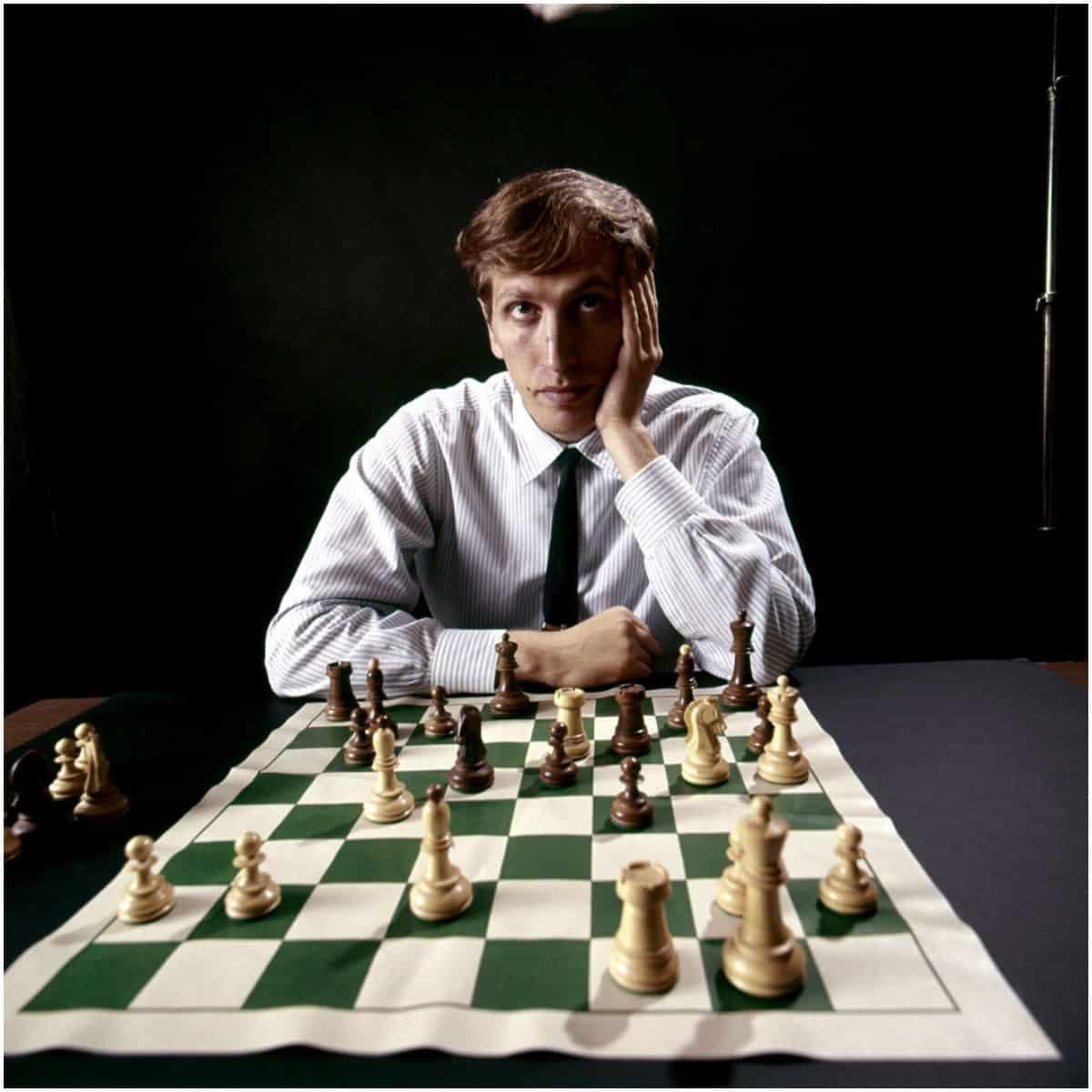 "Genius. It's a word. What does it really mean? If I win, I'm a genius. If I don't, I'm not."
"I love to see them squirm."
"I like the moment when I break a man's ego."
"I only lost two real games."
"I don't believe in psychology. I believe in good moves."
"If you don't win, it's not a great tragedy, the worst that happens is that you lose a game."
READ MORE: Judit Polgár Net Worth
Bobby Fischer – Net Worth
Fischer earned most of his wealth from playing in 752 tournament games in his career.
In 1972, Bobby won the $156,000 prize money for his victory over Boris Spassky of the Soviet Union. In 1992, Fischer won $3.35 million also in a match against Spassky.
His estate was estimated at $2,000,000.
He's the author of My 60 Memorable Games.
Therefore, at the time of his death, American chess grandmaster Bobby Fischer had an estimated net worth of $3 million.
READ THIS NEXT: Who is Viswanathan Anand?