Marco Bizzarri is the President and CEO of Gucci since January 2015.
Biography
He was born on August 19, 1962, in Reggio Emilia, Italy.
During his youth, Bizzarri earned a black belt in karate.
In 1986, he started his career as a consultant at Accenture, a financial advisory firm.
Marco joined the Mandarina Duck group in 1993. Mandarina Duck is an Italian fashion brand that was founded in 1977 by Pietro Mannato and Paolo Trento.
Bizzarri became general manager of Marithé et François Girbaud in 2004. Marithé et François Girbaud is an international clothing company that was founded by Marithé Bachellerie and François Girbaud in 1972.
Bizzarri was named CEO of Stella McCartney in 2005.
Marco was President and CEO of Bottega Veneta from 2009 to 2014. Bottega Veneta is an Italian luxury goods founded in 1966.
During Marco's tenure as CEO, Bottega Veneta's revenues tripled from 2008 to 2014. The brand also has more than 251 boutiques in 43 countries.
Bizzarri became a member of the Executive Committee of Kering in 2012. Kering is a multinational corporation that owns many brands, including:
Ulysse Nardin;
Yves Saint Laurent;
Pomellato;
Gucci;
Balenciaga;
Brioni;
Boucheron;
Bottega Veneta;
Alexander McQueen.
Gucci
In January 2015, Bizzarri was named president and CEO of Gucci.
One of his first moves inside the company was hiring a new creative director, Alessandro Michele.
Bizzarri said about hiring Michele: "I wanted to have a company culture to be one where emotion and creativity were at the front and business followed."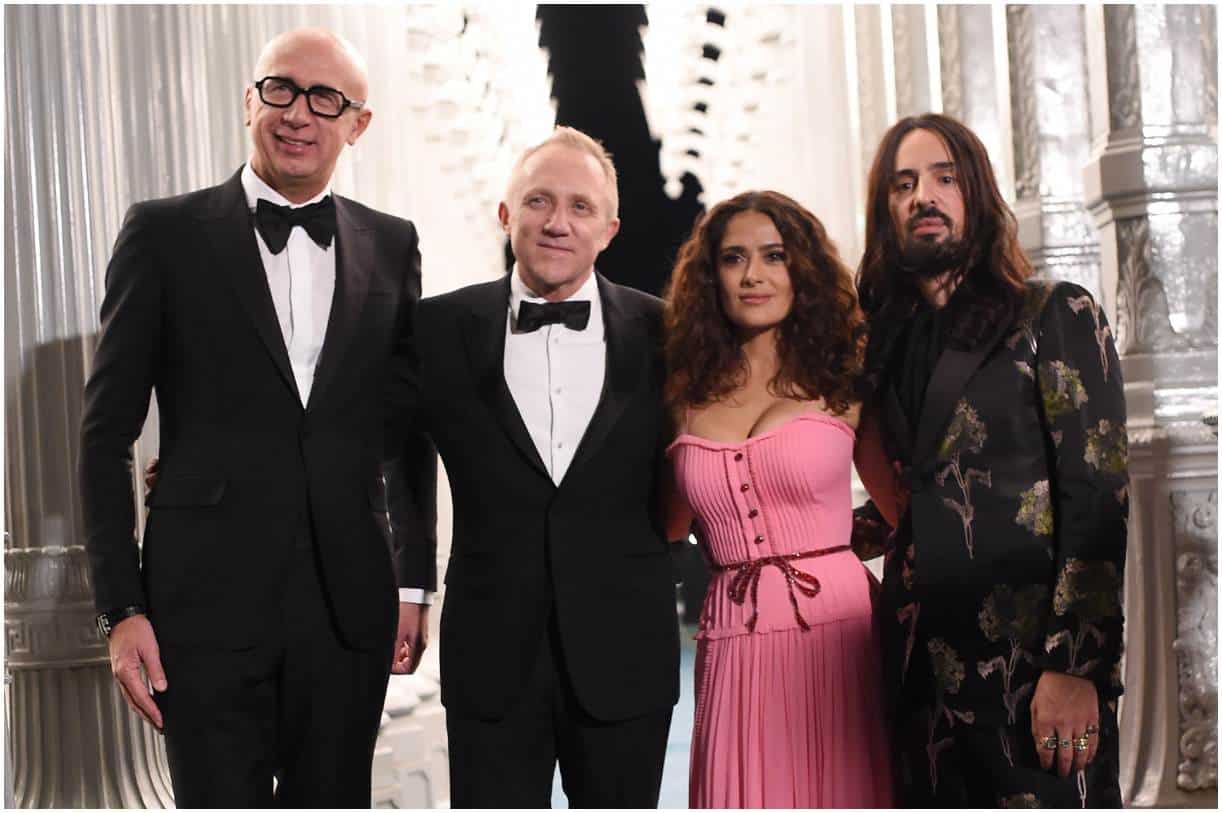 Marco told Vogue about Alessandro: "With Alessandro, from the very beginning, we put creativity at the center of everything we were doing."
In 2015, Bizzarri was named Humanitarian of the Year by the UN Association.
In the third quarter of 2017, Gucci reported a 49 percent jump in revenue, to $1.82 billion. An estimated 50 percent of Gucci's sales come from millennials. Marco said for Fast Company about millennials: "If you are able to spontaneously and genuinely talk to millennials in a way that they can see really comes from the heart, you are talking their language."
Also in 2017, "Gucci" became the most-Googled fashion brand globally. Bizzarri stated: "Our growth is coming not from opening new stores, but instead from engaging new customers with Alessandro's exciting vision."
In 2017, Gucci and renowned Harlem fashion designer and tailor Dapper Dan launched a fashion line. In 2018, Dapper opened a store, called – "Dapper Dan's of Harlem."
In 2018, Gucci sales registered a rise of 33 percent, especially due to the high demand from Chinese consumers.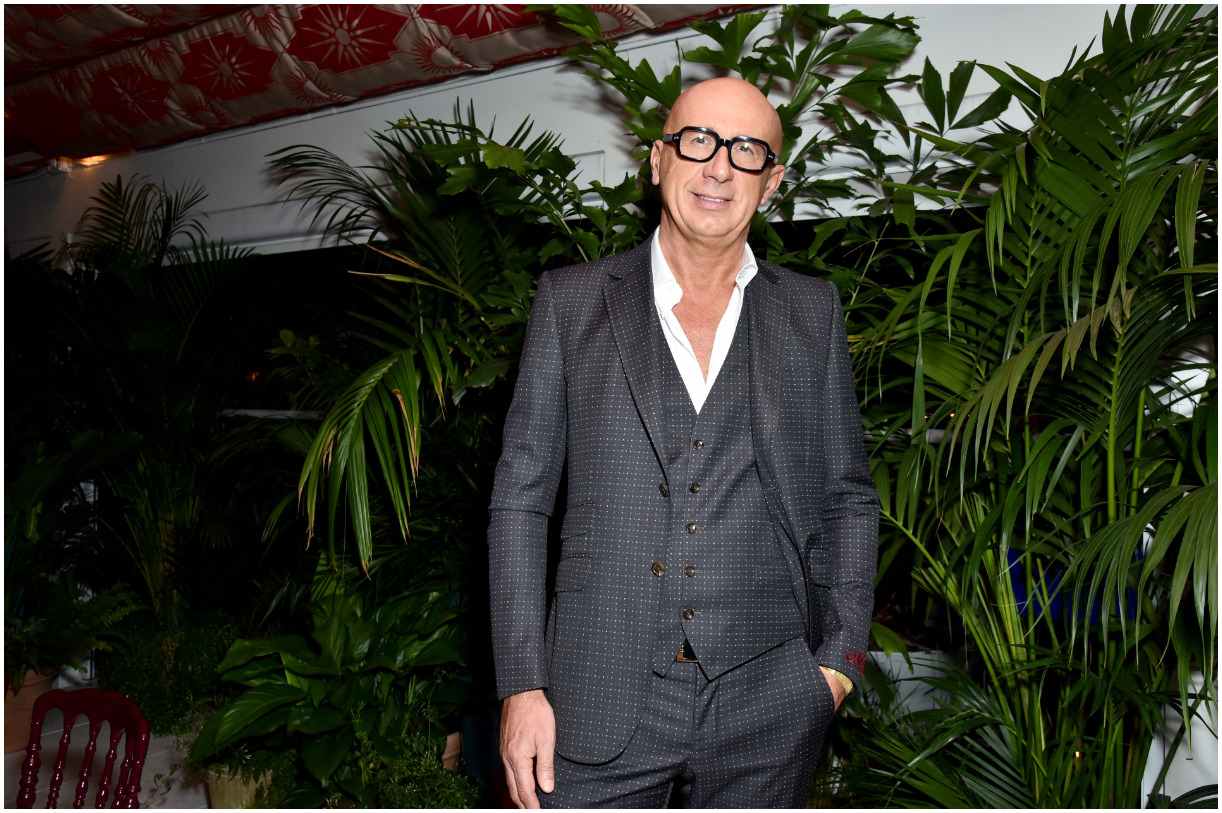 Marco said at The New School's Parsons School of Design in New York: "Gucci is often in the news for their extraordinary commercial success, but also for their commitments to communities around the world."
In 2018, he was named Business Leader for Gucci by The Fashion Awards.
In 2019, Gucci announced a plan to become completely carbon neutral throughout its entire supply chain. Bizzarri said: "The time for talking is over." Marco went on to say: "Our goal is first to avoid and reduce emissions."
In February 2019, a Gucci product – a black knit balaclava with red lips – was condemned on social media platforms for evoking blackface. Later, the brand has withdrawn the product from its stores.
Gucci also issued an apology: "We consider diversity to be a fundamental value to be fully upheld, respected, and at the forefront of every decision we make." The statement also said: "We are fully committed to increasing diversity throughout our organization."
Wife
Marco Bizzarri is married, however, he didn't release the name of his wife to the public.
Quotes
"Alessandro was chosen because I saw talent in him."
READ MORE: Dustin Poirier Net Worth
"People are at the center of everything we do."
"The most important thing, after identifying the positioning of the brand, is attracting the right people."
"You need to be willing to allow people to take risks because to learn is not like the past."
Trivia
In March 2020, Marco has made a personal donation of 100,000 euros to the Ausl IRCCS of Reggio Emilia.
Marco Bizzarri – Net Worth
Bizzarri earned most of his wealth from working as the CEO of Gucci since January 2015. He also worked as CEO of Bottega Veneta, general manager of Marithé et François Girbaud, and CEO of Stella McCartney. Therefore, Marco Bizzarri has an estimated net worth of $10 million.
READ THIS NEXT: Who is A1 Bentley?
Featured image source – © Guliver / Getty Images.