What is Alessandro Michele's net worth? Who is Alessandro Michele's boyfriend?
Introduction
Alessandro Michele, nickname Lallo, is an Italian fashion designer who was appointed the creative director of Gucci in 2015.
Biography
He was born on November 25, 1972, in Rome, Italy.
His mother used to work as an assistant to a film executive. His father was interested in historical art and often took him to museums and galleries. In addition, as a child, Alessandro frequently visited the churches of Rome with his father.
During an interview, he said about his father:
"'My father was a shaman. He told me that time doesn't exist. He didn't use a clock."
Alessandro later added:
"He didn't know when my birthday was. He would say, 'You were born in the autumn – it was a hot autumn, it was the beginning of the seventies.'"
He has a collection of walking sticks that his father carved with poetic phrases and naturalistic symbols.
He said:
"He was a very simple man, but very powerful – he could identify the sound of each different bird."
Michele continued:
He would whistle the sounds and they would come, so I had the idea he was like Saint Francis."
Alessandro has a sister.
"My sister's pretty different to me but, like me, she talks a lot. She's funny. She has a brave and good heart."
Michele studied at the Accademia di Costume e di Moda in Rome. After, Alessandro joined the Italian knitwear brand Les Copains.
READ MORE: What is the net worth of Frederick K. C. Price?
Gucci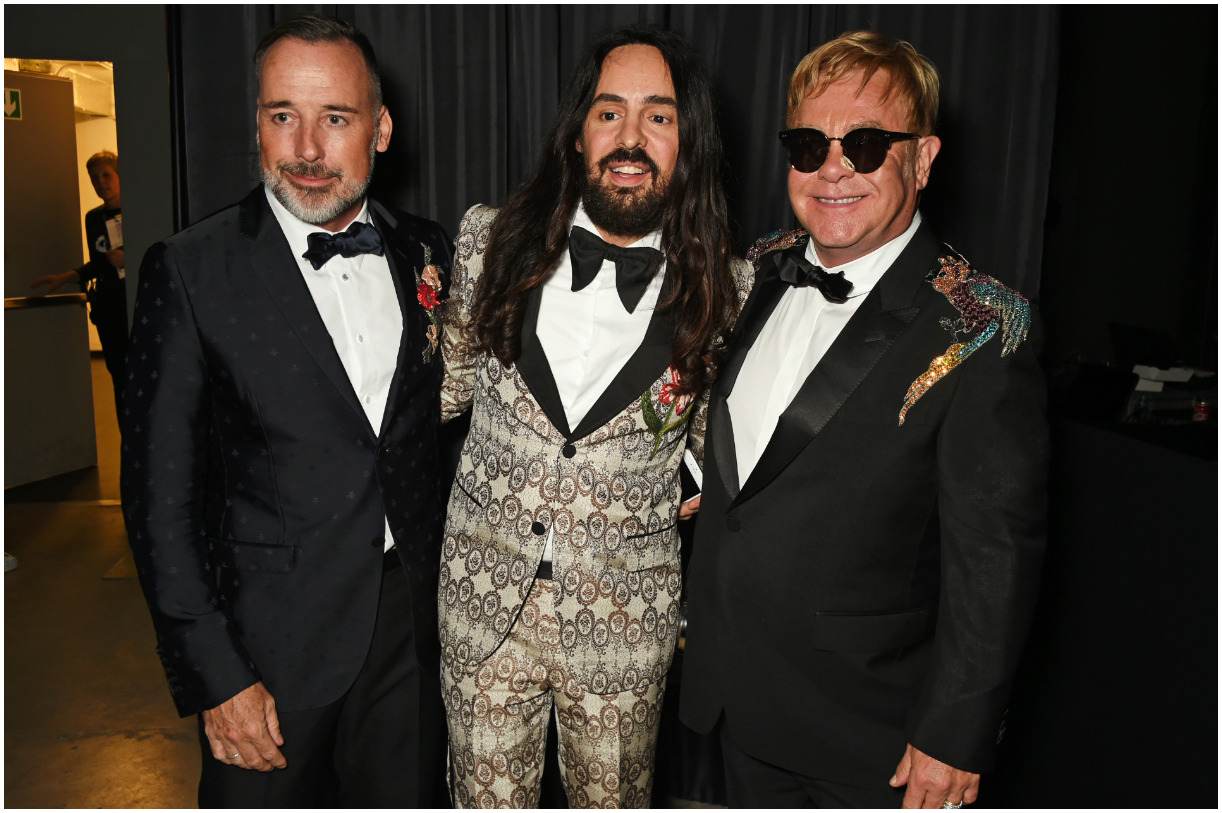 Gucci is one of the world's most beloved brands, known for its designs which are both timeless and innovative. Guccio Gucci was the person who created the Gucci Empire in Florence in 1921.
Among the first items to be made by Gucci were detachable leather bags for saddles. According to the brand, Gucci's first big clients were "horse-riding aristocrats" who were looking for equestrian gear.
Gucci recently created the first fashion brand, which introduced shoe augmented reality technology on its app.
In 2002, Michele was recruited by Tom Ford (an American film director, screenwriter, fashion designer, and film producer who served as the Creative Director at luxury fashion houses Yves Saint Laurent and Gucci) and moved to Gucci's London-based design office.
In 2006, Alessandro was named Leather Goods Design Director. In May 2011, Michele was promoted as Associate to Creative Director Frida Giannini.
At Gucci, he is currently responsible for the company's global brand image.
In January 2015, Marco Bizzarri hired Michele as the new creative director.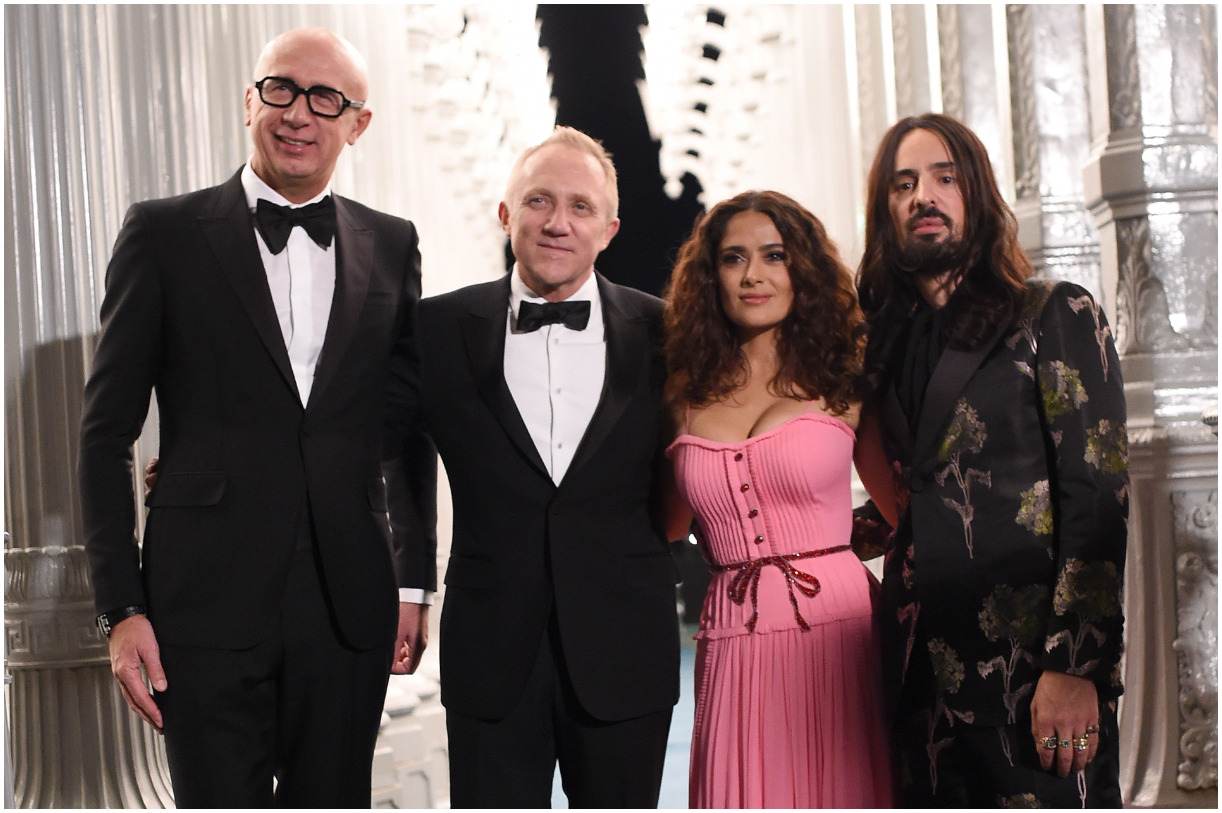 In 2015, Michele was awarded the "International Designer of the Year" award at the prestigious British Fashion Awards.
During the Women's Fall/Winter 2015-16 runway show, his full vision for Gucci was for the first time on display.
In 2016, he won the International Award at the Council of Fashion Designers of America Awards.
In March 2017, Gucci reported an amazing financial year, with a record 1st-quarter revenue increase of 51%.
In 2018, with 8.3 billion euros ($9.3 billion) in annual sales, Gucci enjoyed 33% sales growth.
Boyfriend
Alessandro Michele is dating a professor at the Sapienza University of Rome named Giovanni Attili.
READ MORE: Laura Bozzo Net Worth
Quotes
"I always say that I love things that are not clear, things that are in between."
"I did not want any rules since rules create endings, and I prefer beginnings."
"I've always said that it's very important to put empathy and authenticity into whatever you're doing."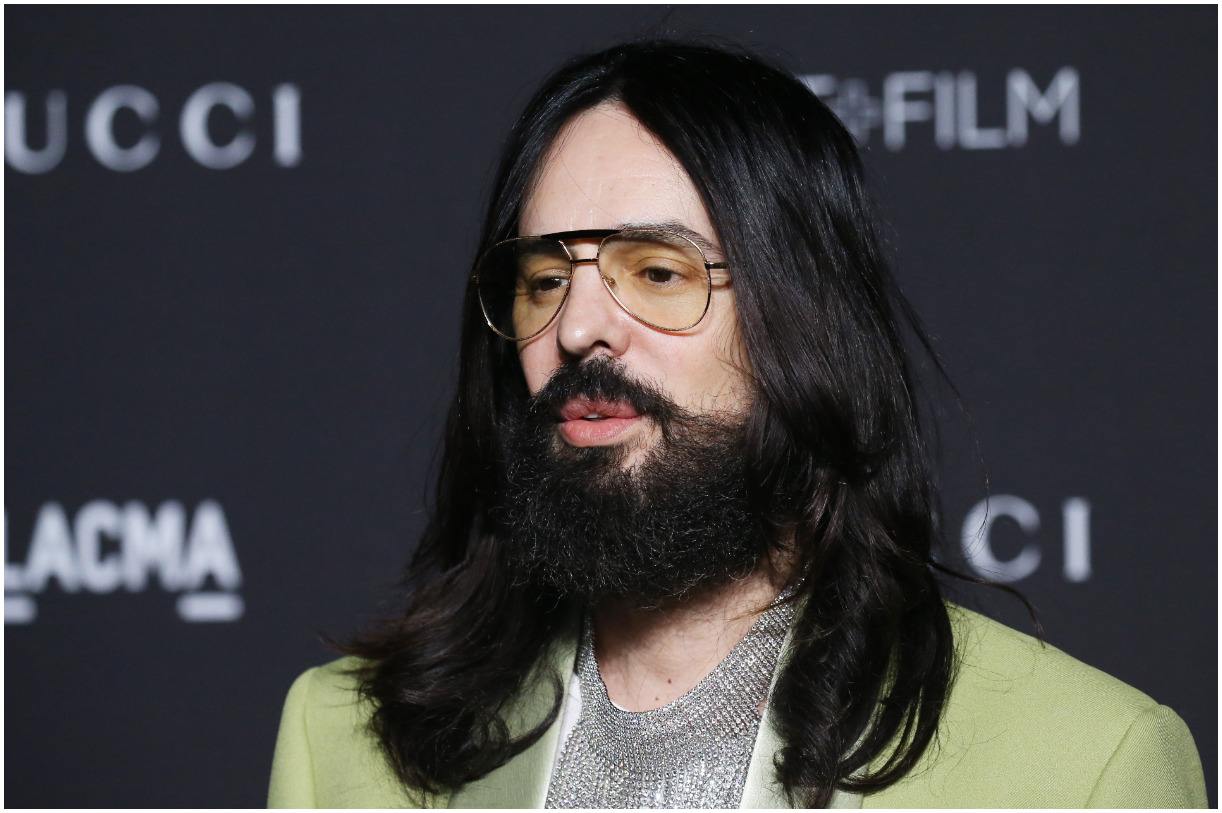 "The day that I will not have the chance to run under the beauty, I don't want to live anymore."
"I could easily compare my job to being in love."
"I'm not interested in the future – it doesn't exist yet – but I'm really interested in the past and the contemporary."
"Art is about connection. No real artist wants to make a piece and close it in a box so that nobody gets to touch it."
"Beauty is in-between. It's about the things that are not really clear or are not really perfect."
"The first time I went to London, when I was eighteen or nineteen, I was completely in love. I was shocked by the way the English guys and girls dressed."
"I love collecting objects. I've been an avid collector since I was a child."
"Trees and flowers are so important. The idea of blooming is the idea of becoming something different."
"I'm like a thief of the granny wardrobe. There's always something from the past that can match in a beautiful way with something new."
"For me, nothing is old. I don't know why. If a dress is beautiful, and it's very ­personal, I think it can live forever."
READ MORE: Jon Barzacchini Net Worth
Trivia
In January 2019, Gucci released – "GUCCI THE ALCHEMIST'S GARDEN" collection. For this creation of haute perfumery line, Michele worked with Alberto Morillas, a master perfumer at Firmenich. This new 15-piece collection includes XXL scented candles, eaux de parfum, and perfumed oils.
Alessandro said about the new collection:
'The idea that some primary scents of perfumery, like the essences of the flowers, the green scent of some plants could be joined to atmospheres, linked to memories."
In September 2014, Michele took on the role of Creative Director of Richard Ginori, the leading Italian luxury porcelain manufacturer, which was acquired by Gucci in June 2013.
In 2018, Alessandro was seen at the Met Gala wearing a matching ensemble with Jared Leto and Lana Del Rey.
He owns a collection of miniature Meissen porcelain pugs.
In 2017, Alessandro was listed as one of Hypebeast's HB100, an award that is given to the top 100 most influential people in the fashion industry.
Alessandro Michele – Net Worth
Michele earned most of his wealth from being the creative director of Gucci, an Italian luxury brand of fashion. A creative director at Gucci has an estimated salary of $280,000. In addition, he took on the role of Creative Director of Richard Ginori in 2014.
Therefore, Italian fashion designer Alessandro Michele has an estimated net worth of $7 million.
READ THIS NEXT: Who is Jentezen Franklin?
References

https://www.smh.com.au/lifestyle/fashion/how-alessandro-michele-made-gucci
https://www.vogue.com/article/celebrities-wearing-gucci-met