Mariah Torres is an American reality star who helps run the nation's largest pit bull animal shelter – the Villalobos Rescue Center. She is part of the cast of the Animal Planet's television series Pit Bulls & Parolees.
Animal Planet's show Pit Bulls & Parolees is aiming to change the perception of people towards Pitbulls.
Biography
Mariah was born on September 6, 1991, in California, USA.
Her mother – Tia Torres – was married to Aren Marcus Jackson.
She has twin brothers named Keli'i and Kanani as well as a sister named Tania.
Torres has performed in beauty pageants ever since she was 11 years old.
Pit Bulls & Parolees
Since 2009, she appears in Pit Bulls & Parolees, a reality TV show that depicts the day-to-day operations at the Villalobos Rescue Center, including the center's efforts to adopt out dogs to new owners as well as caring for abandoned, neglected, or rescued dogs.
Her mother, Tia Maria Torres, is the founder of Villalobos Rescue Center.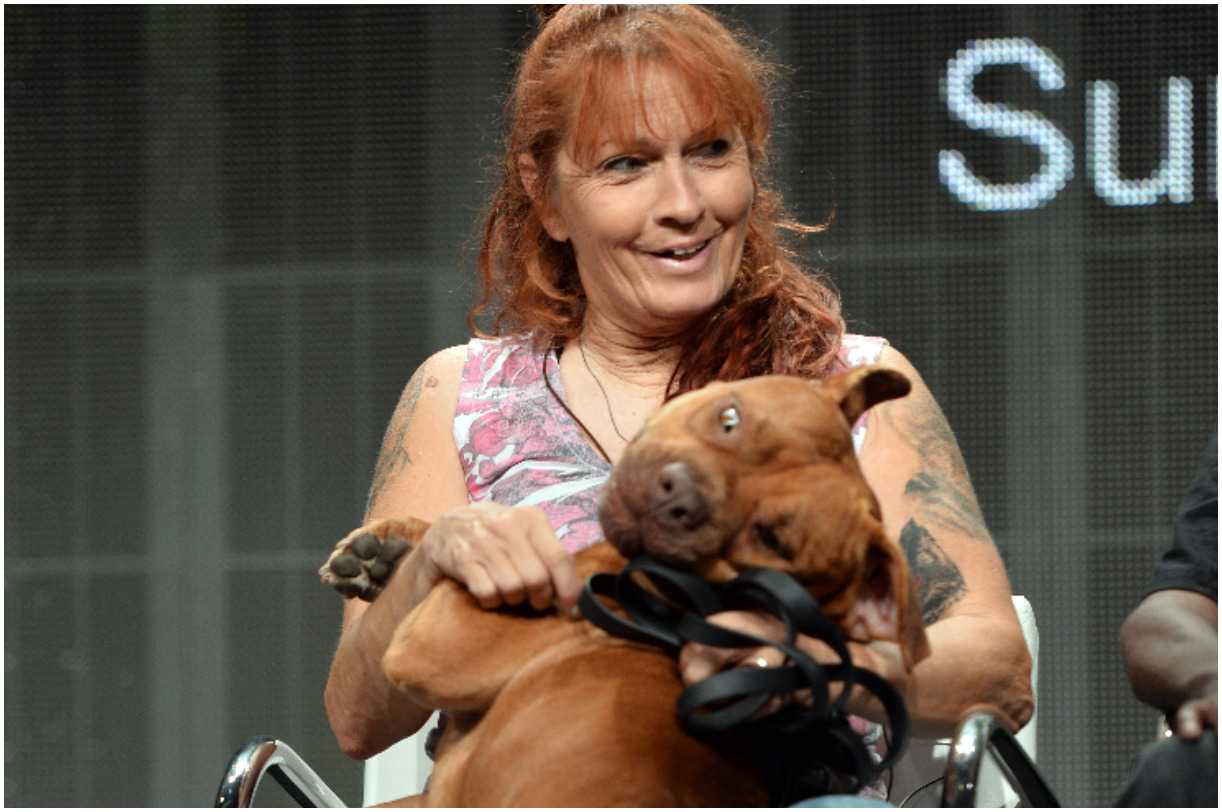 In 2014, Tia appeared on The Daily Show with Jon Stewart to detail her experiences operating a pit bull shelter in New Orleans.
Initially, she started the shelter in Agua Dulce, California. However, in 2011, the shelter relocated to the Greater New Orleans in Louisiana.
Pit Bulls & Parolees regularly airs on Animal Planet weekdays at 12 PM and 1 PM EST.
Tattoos
Mariah has several tattoos, including a pitbull with angel wings on her left leg, the third eye on her chest from each grows a tree on her neck, a tree on her right leg, as well as her dog Sloth.
Boyfriend/Girlfriend
Mariah got engaged to her girlfriend Florencia Carcagno (also known as Lady Tragik) in 2012. She said:
"She asked my mom first. My mom [Tia Torres] and her planned the whole thing."
According to other reports, she's dating a guy named Marcel. Also, the Pit Bulls & Parolees star says she doesn't want to be labeled as bisexual or gay.
Instagram
Mariah's Instagram account (mariah_harmony_) has over 96,000 followers.
Quotes
"You get what you give."
"Instead of dealing with our own emotions and problems we put ourselves in situations that can mask."
"A bat, cow and a deer. Is that so much to ask for?"
"I refuse to settle for anything, but pure happiness."
"I'm called soulless because I refuse sadness in my life anymore. Works for me."
Trivia
Mariah's current dogs are:
a misfit mutt that is part Labrador, part black Shar Pei, named Theo;
a French bulldog named Momo;
a special needs pit that's epileptic and deaf, named Sloth;
a rescue dog, named Tater Tot.
Villalobos Rescue Center in New Orleans held its last public tour in 2016.
Torres earns most of her wealth from working at the Villalobos Rescue Center and appearing on the reality television series Pit Bulls & Parolees that runs on Animal Planet. She has appeared in over 56 episodes of the TV show. Therefore, Mariah Torres has an estimated net worth of $0.15 million.
Featured image source – © Guliver / Getty Images.
Reference

https://otakukart.com/pit-bulls-and-parolees-season-15