Mariah Torres is an American reality star who helps run the nation's largest pit bull animal shelter – the Villalobos Rescue Center.
She is part of the cast of Animal Planet's television series Pit Bulls & Parolees.
Animal Planet's show Pit Bulls & Parolees is aiming to change the perception of people towards Pitbulls.
The Origin Story
Mariah was born on September 6, 1991, in California, USA.
Her mother – Tia Torres – was married to Aren Marcus Jackson.
Her father was not really in the picture, but it seems that her ex-stepdad Aren Jackson played a big part in her childhood.
She has twin brothers named Keli'i and Kanani, as well as a sister named Tania.
"I have a huge and confusing family," she said in November 2020.
Torres has performed in beauty pageants ever since she was 11 years old.
At 11, Mariah started competing in beauty pageants – her dream was to grow up and become a "beauty queen."
Many would say she achieved her dream. Mariah has grown up to be a very beautiful woman with many artistic and expressive tattoos and a very distinct sense of fashion.
Pit Bulls & Parolees
Her mother, Tia Maria Torres, is the founder of Villalobos Rescue Center. Initially, she started the shelter in Agua Dulce, California. However, in 2011, the shelter relocated to Greater New Orleans in Louisiana.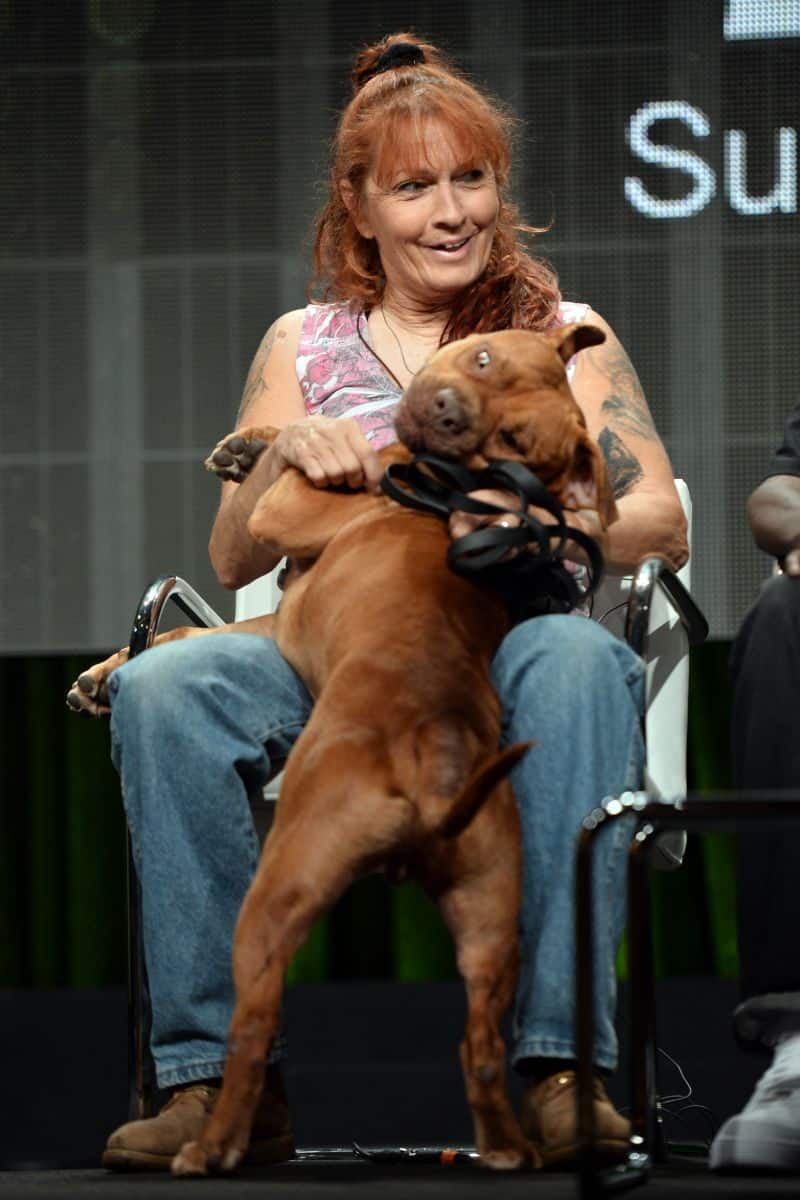 Mariah has been helping her mom at the shelter for as long as she can remember, along with her sister, her two adopted brothers, and their wives.
She even decided not to attend college in favor of staying with her family at the rescue center.
Alongside the Torres family, the shelter also employs many parolees who help perform daily care tasks to ensure the dogs are being taken care of.
As the parolees train the dog to have less violent temperaments, both the dogs and the people experience healing from past traumas.
The family decided to appear on the TV series to try and get out of a financial rut they were going through at the time the offer came through.
At first, the Torres family wished to stay away from the cameras and let the parolees lead the show. However, as the producers pushed, the family eventually agreed to be the stars.
In 2014, Tia appeared on The Daily Show with Jon Stewart to detail her experiences operating a pit bull shelter in New Orleans.
Tattoos
Mariah has several tattoos, including a pitbull with angel wings on her left leg, the third eye on her chest from each grows a tree on her neck, a tree on her right leg, as well as her dog Sloth.
Girlfriend
Mariah got engaged to her girlfriend, Florencia Carcagno (also known as Lady Tragik), in 2012.
The proposal was classic – Florencia asked Mariah's mom, and the two planned a perfect surprise engagement for Mariah. "She asked my mom first," Mariah explained. "My mom [Tia Torres] and her, planned the whole thing."
However, it appears that the couple has broken it off for good.
Husband
In 2016, Mariah married Pit Bulls & Parolees co-star Marcel in Las Vegas.
They met at the Villalobos Rescue Center, where Marcel was one of the parolees on staff. The two hit it off quickly and fell in love, all of which was caught on camera.
After only a few months of marriage, the two separated, shocking their friends, family, and fanbase.
In 2018, they made the divorce official and began their separate lives.
Mariah states on Instagram that she and Marcel simply wanted different things out of life.
In early 2019, Mariah began posting tons of pictures with a new beau, but it seems that the relationship also came to an end.
At the time of writing, Torres is not known to be dating anyone.
The Pit Bulls & Parolees star says she doesn't want to be labeled as bisexual or gay.
Instagram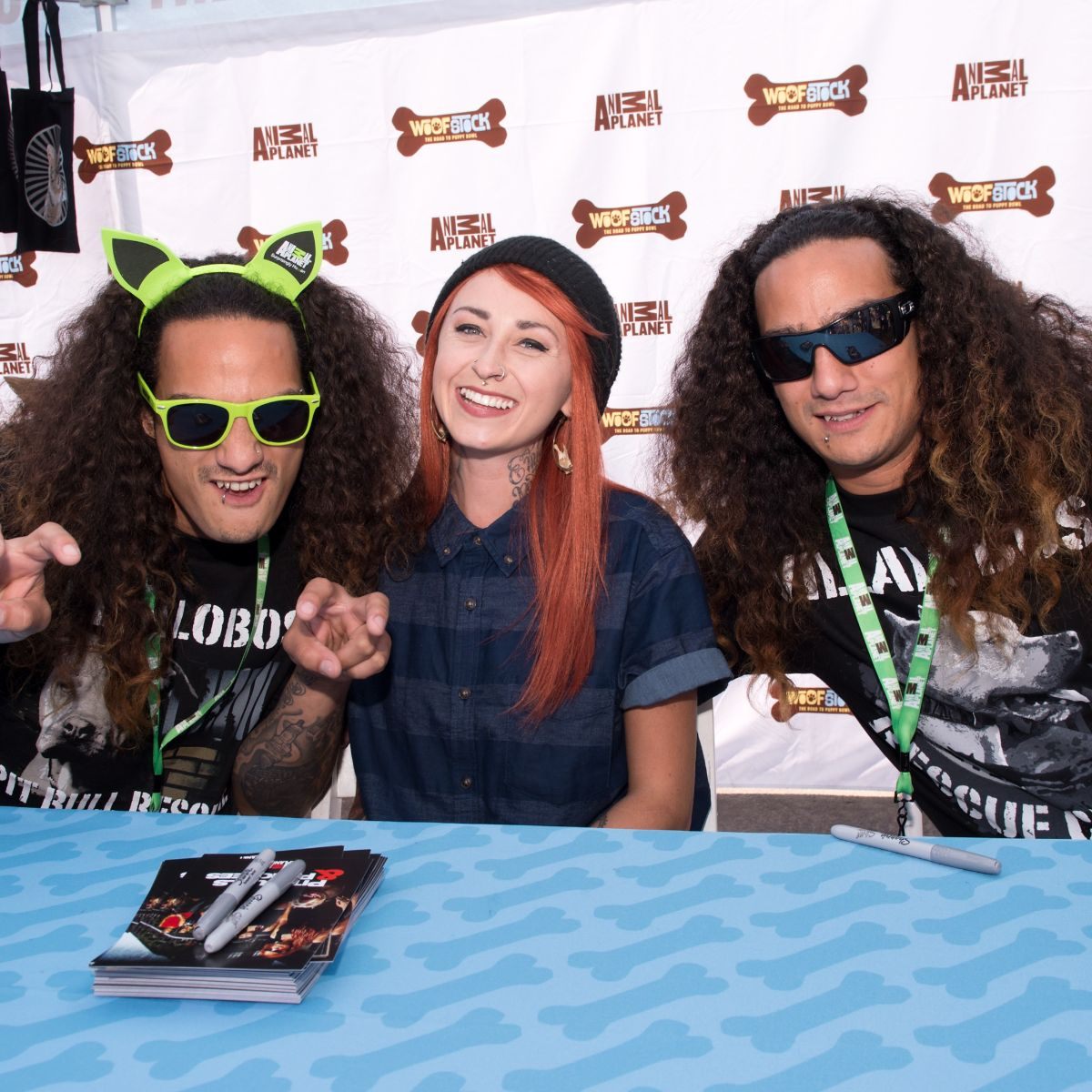 Mariah's Instagram account (mariah_harmony_) has over 126,000 followers.
Quotes
"You get what you give."
"Instead of dealing with our own emotions and problems, we put ourselves in situations that can mask."
"A bat, cow, and a deer. Is that so much to ask for?"
"Everything feels right when I'm in the swamps."
"I was lucky enough to be apart of an all-female motorcycle collective."
"I refuse to settle for anything but pure happiness."
"I'm called soulless because I refuse sadness in my life anymore. Works for me."
READ MORE: Gina Loudon Net Worth
Trivia
Mariah's current dogs are:
a misfit mutt that is part Labrador, part black Shar Pei, named Theo;
a French bulldog named Momo;
a special needs pit that's epileptic and deaf, named Sloth;
a rescue dog named Tater Tot.
Villalobos Rescue Center in New Orleans held its last public tour in 2016.
Mariah Torres – Net Worth
Torres earns most of her wealth from working at the Villalobos Rescue Center and appearing on the reality television series Pit Bulls & Parolees that runs on Animal Planet.
She has appeared in over 60 episodes of the TV show.
Therefore, reality TV star Mariah Torres has an estimated net worth of $0.2 million.
READ THIS NEXT: Who is Andy Bassich?