Michael S. Schmidt is a national security contributor for NBC News and MSNBC as well as a correspondent for The New York Times in Washington.
Biography
He was born on September 23, 1983, in the USA.
His mother is Rachel Schmidt.
He graduated from the John Randolph Tucker High School in Richmond, Virginia
In 2005, Schmidt earned a Bachelor of Arts in International Affairs from Lafayette College in Easton, Pennsylvania. While attending Lafayette College, Michael wrote for the student newspaper.
Schmidt took the semester off to take a 6-month paid job at The Boston Globe before his senior year at Lafayette College.
After college, he began working for The Times. In his first year, Schmidt was being sent to Yankee Stadium to follow George Steinbrenner (the principal owner of the New York Yankees) before and after games.
Micahel covered doping and off-the-field issues for the sports section from 2007 to 2010. For instance, Michael broke the stories that Sammy Sosa, Manny Ramirez, and David Ortiz were among the 100 players who tested positive for a performance-enhancing drug in 2003.
In 2011, he was a correspondent for The Times in Iraq. While in Iraq, Schmidt uncovered a series of classified documents in Baghdad that were about the 2005 Haditha Massacre.
He covered the Pentagon, Department of Homeland Security, and the FBI from 2012 to 2016.
In 2015, Michael was part of a group of reporters who broke a story about the Justice Department charging FIFA executives.
In the same year, he broke the story that Hillary Clinton had exclusively used a personal email account when she served as a secretary of state. The controversy was a major point of contention and discussion during the 2016 election. Later, the FBI found that Hillary Clinton's server had more than 100 emails containing classified information.
READ MORE: Is Hard Rock Nick married?
Donald Trump
Michael has also been one of the lead reporters on the investigations into the relationship between Trump's associates and the Russians. He wrote in a 2017 article for the New York Times:
"Mr. Trump immediately told me that there was no collusion between his associates and Russia's effort to influence the election – something he would repeat 15 more times during the interview."
In 2019, Schmidt wrote for The New Yorker:
"One of the more remarkable things about the arc of the story of how Trump has dealt with the investigations around him is that it does not appear that he has learned a lot from his earlier mistakes."
In May 2017, he broke the story about Trump's alleged ordering of Comey to end the FBI's investigation of Michael Flynn, a retired United States Army lieutenant general. Schmidt won a Pulitzer Prize for breaking the news that Trump had asked Comey for a loyalty pledge.
He also won a Pulitzer Prize for a story about sexual harassment allegations against American journalist Bill O'Reilly.
His book, "Donald Trump v. The United States: Inside the Struggle to Stop a President," is scheduled for release in September 2020.
READ MORE: José Antonio Bastón Net Worth
Girlfriend
Michael S. Schmidt is dating Nicolle Wallace, an anchor at the news and politics TV program Deadline: White House.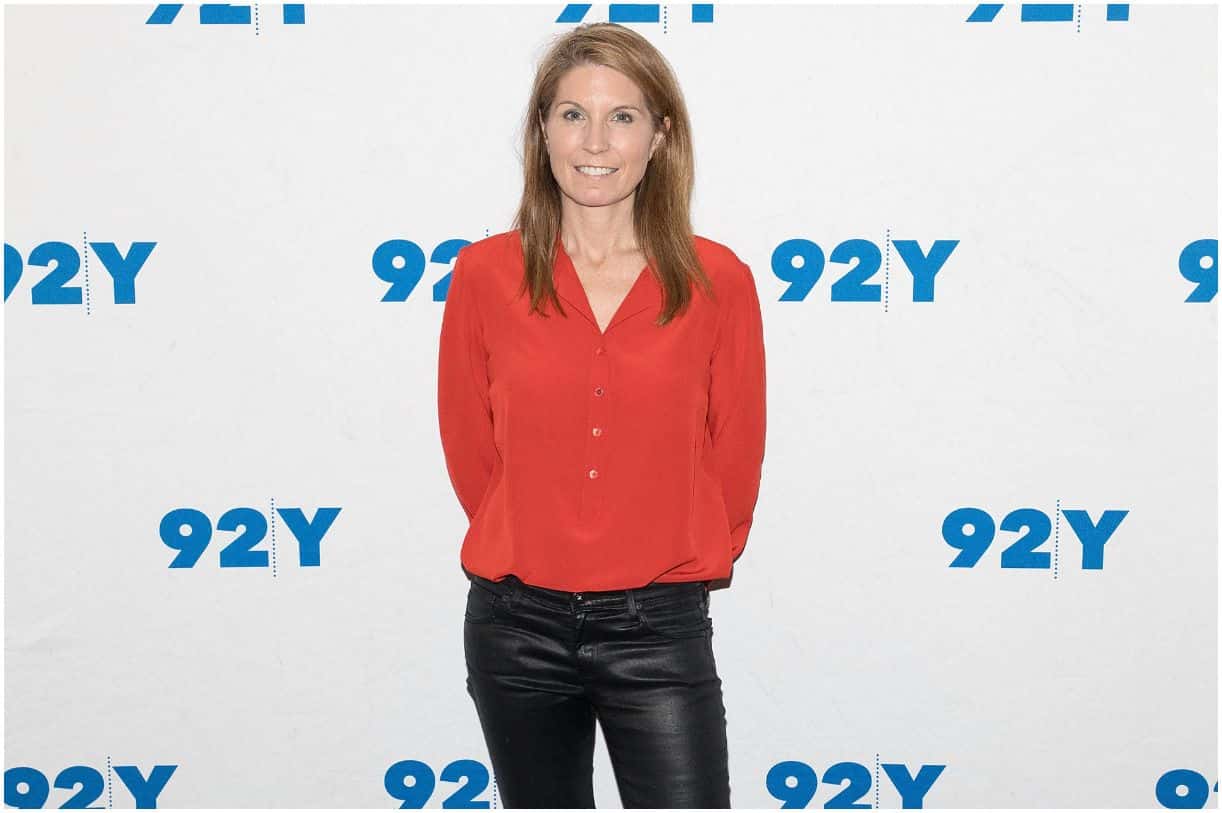 Wallace and Schmidt worked together on John McCain's 2008 presidential race. The two first met in 2000 as she covered the Florida recount in the presidential race.
Nicolle was previously married to former diplomat Mark Wallace — the chief executive officer of both United Against Nuclear Iran and the Counter Extremism Project. In 2005, he was nominated to serve in the US Department of State by President Bush.
Michael S. Schmidt – Net Worth
Michael S. Schmidt has an estimated net worth of $1 million. Michael earned most of his wealth from working at The New York Times.
Featured image source – © Guliver / Getty Images.
READ THIS NEXT: Who is GT Dave?