What is Project Pat's net worth?
Introduction
Project Pat (real name – Patrick Earl Houston) is an American rapper and producer of seven hit albums.
He is the older brother of famous rapper Juicy J and is associated with the hip hop group that his brother fronts – Three 6 Mafia.
The Origin Story
Houston grew up in the projects and described it in an interview with Vice as neglected and "Like any other inner urban city – drug-infested."
He grew up in a working-class, happy, and loving family in a rough area with no stable residence – the Houstons would often stay with Patrick's grandmother.
His father was a minister, his mother a librarian, and they had four children – two girls and two boys.
Patrick and his siblings went to Northside High School.
Neither Patrick nor Juicy J went to university, pursuing a career in music during their high school years.
Before making money from their music, however, Juicy J and Pat would work odd jobs.
Juicy J worked at two different grocery stores, and Patrick would mow lawns for neighbors.
The brothers began their journey of getting out of poverty and achieving their dreams in their teen years when Patrick used to drive with Juicy J to deliver the latter's mixtapes to the south side of Memphis, an area so dangerous that the brothers would take guns with them for protection.
Patrick would become inspired by his brother's notoriety, success, and wealth, slipping into the music scene through his brother.
But unlike his brother, pursuing hip hop was not a passion.
It was all about the money and living a comfortable life beyond the projects.
As a child, when Houston used to live with his grandmother, his cousin would also stay, and they would listen to urban music, giving Houston his first taste of urban music, which would become the inspiration for his own beats in years to come.
Career
Juicy J signed his hip hop group with the record label Relative, then founded the label Hypnotize Minds, which signed Patrick.
In the early 1990s, Houston would kick off his rap career by appearing in Juicy J's early releases with DJ Paul.
By 1999 it was time for Project Pat to release a solo album – Getty Green.
What catapulted Houston to become a well-known rapper who would gain success was his affiliation with the Three 6 Mafia collective.
In 2000, he was featured on the song "Sippin' on Some Syrup" and provided the hook for it.
The song peaked at no. 2 and spent four weeks on the Hot 100 chart.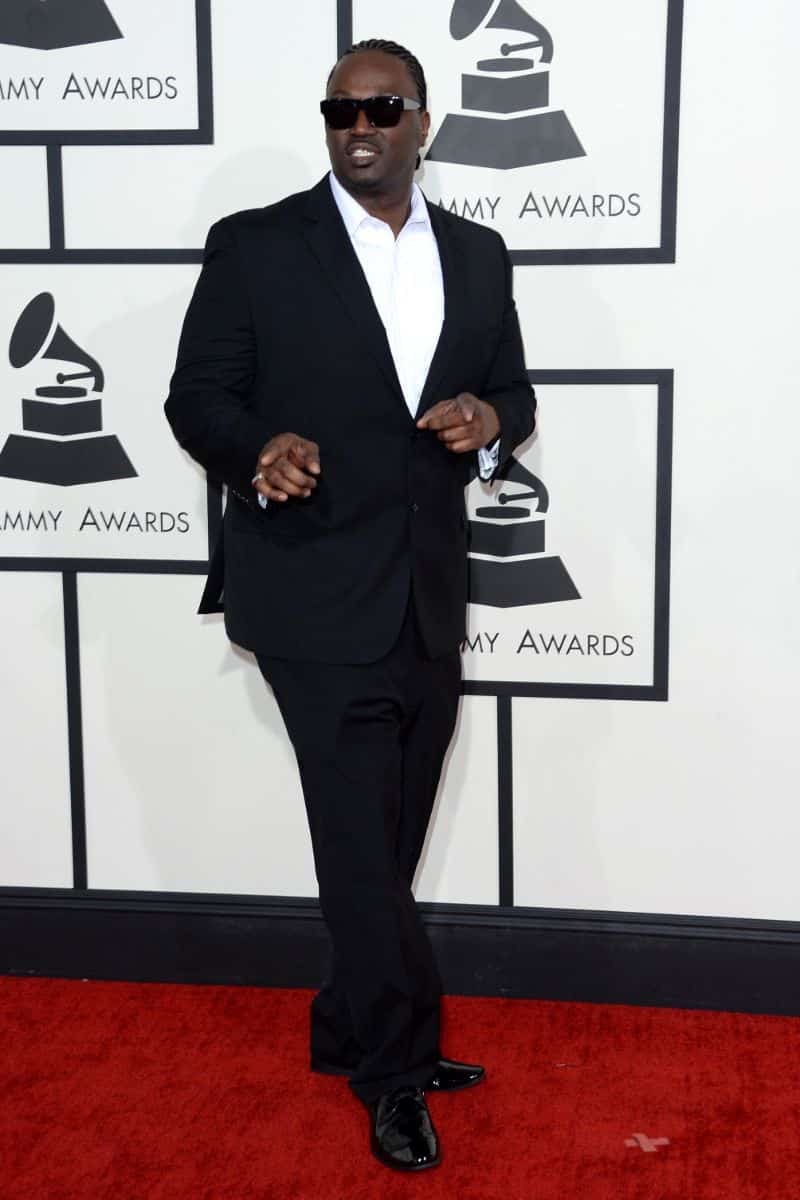 READ MORE: What is the net worth of Cade Foehner?
Mista Don't Play: Everythang's Workin was released in 2001 and went to certify platinum.
Two of the album's songs were played on national radio, and music videos were aired on channels such as MTV.
The song "Chickenhead," which featured production from Juicy J and DJ Paul, and featured the voice of La' Chat, would be responsible for pushing Mista Don't Play: Everythang's Workin into the top 5.
Success continued for the rapper with five more albums which all gained success and charted well on the Billboard 200: Layin Down the Smack was released in 2002, and Crook by da Book: The Fed Story peaked at no. 64 during its release in 2005.
Crook by da Book sold 40,000 copies in its first week.
The release of Walkin' Bank Roll would be Project Pat's fifth album with the new label E1 and would chart at no. 45 on the Billboard 200.
Pat's sixth album would become the first major release for the label Asylum Records – Real Recognise Real sold 10,000 copies in its first week and debuted at no. 8 on the Top Rap Album Chart.
Houston released three more albums: Loud Pack (2011), Mista Don't Play 2 (2015), and M.O.B, which was a mixtape released on September 8th, 2017.
He was also featured on "Visa," a song by J Sims, and made an appearance on the Matrix Mixtape: We're Going Worldwide, Vol. 5 compilation.
READ MORE: Bruce Hall Net Worth
Relationships & Children
Houston is not in a relationship and does not have children himself, but he has a niece who is the daughter of Juicy J and Regina Perera.
Niece Kamai Houston was born on the 2nd of February, 2018.
Project Pat – Net Worth
Patrick earned most of his wealth through his album sales and his work with his brother Juicy J and Three 6 Mafia.
He still makes money from his older songs, and Chickenhead is considered a southern hip hop classic.
Pat makes anywhere between $20,000 to $30,000 per show. "That's where most of the money is," Patrick told Complex in March 2013.
His platinum-certified album means that at least one of his albums has sold 1 million copies, and one of his singles has sold at least 2 million copies.
On YouTube, Patrick has more than 153 million views–about $450K in revenue.
Therefore, Project Pat has an estimated net worth of $7 million
READ THIS NEXT: Who is Nav?