What are Nicolle Wallace's salary and net worth?
Introduction
Nicolle Wallace (birth name – Nicolle Devenish) is an American political analyst and author who served as a senior advisor for John McCain's 2008 presidential campaign.
She also served as White House Director of Communications during the presidential administration of George W. Bush.
Currently, Wallace is the chief political analyst for NBC News and MSNBC, as well as the anchor of Deadline: White House.
Biography
She was born on February 4, 1972, in Orange County, California, USA.
Her father was an antique dealer, while her mother was a 3rd-grade teacher's assistant in public schools.
Nicolle grew up in Orinda, Northern California.
In 1994, she received a bachelor's degree in communications from the University of California-Berkeley.
In 1996, Wallace earned her master's degree from the Medill School of Journalism at Northwestern University.
In 1999, Nicolle moved to Florida to serve as Governor Jeb Bush's press secretary.
In 2000, she worked on the Florida election recount.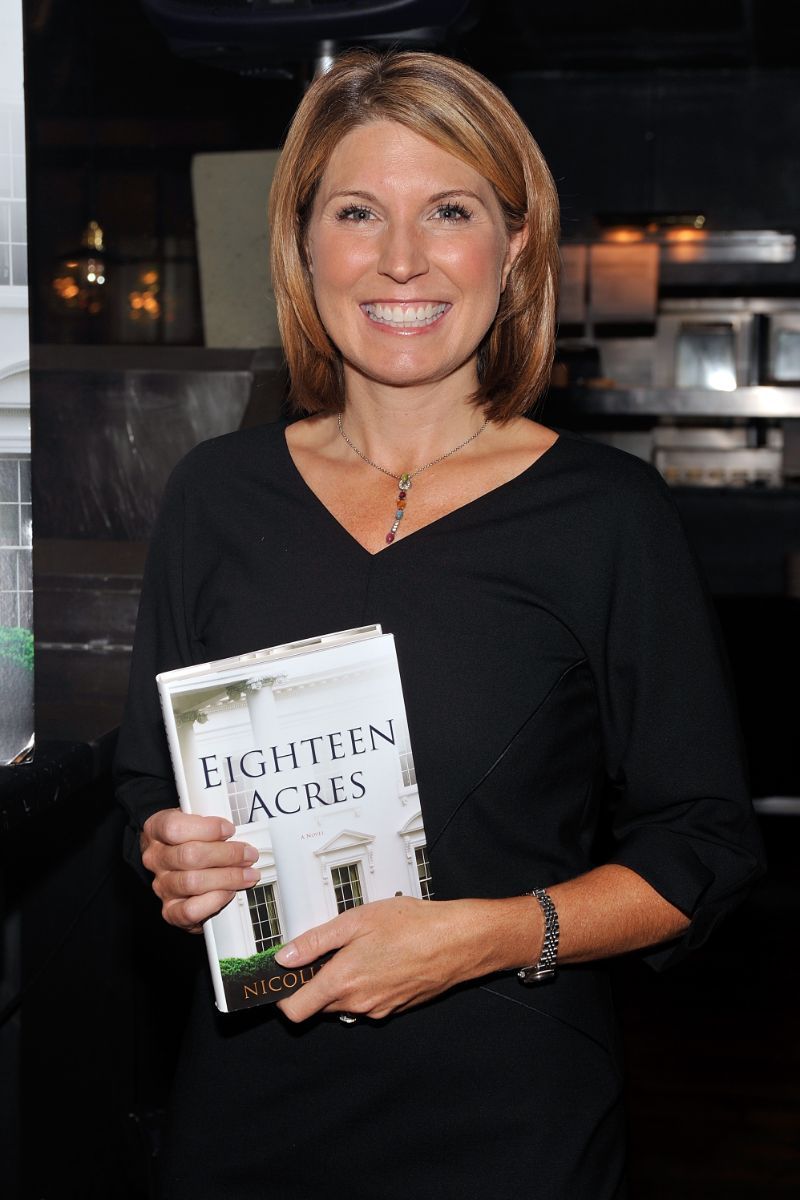 Later, she served as White House communications director under George W. Bush. On January 5, 2005, George W. Bush named her White House Communications Director.
In 2008, Wallace was a senior political advisor to John McCain during the Republican candidate's presidential campaign.
In February 2013, Nicolle supported same-sex marriage's legal recognition in an amicus brief submitted to the United States Supreme Court.
The View
In late 2014, Wallace began co-hosting The View, a talk show that was conceived by Barbara Walters.
The View has received positive reviews from HuffPost, New York Post, Entertainment Weekly, Slate, and The New York Times.
Wallace said in a 2014 interview about her job with the talk show:
"It's a job that makes me feel like I won the lottery, every day."
Nicolle went on to say: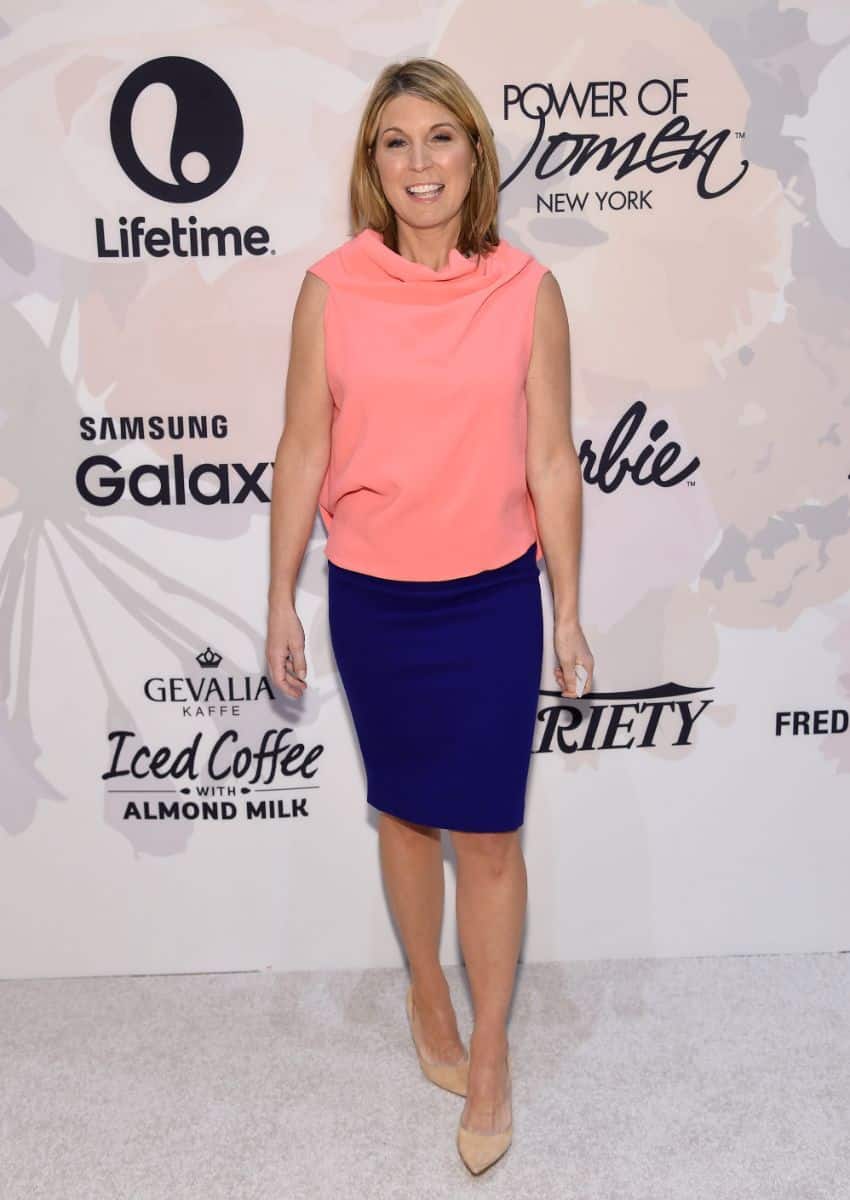 "Becoming friends with Whoopi Goldberg and Rosie Perez is the best thing about working at 'The View;' and 'The View' viewers are the most loyal and devoted viewers in television."
She later added:
"It is a challenge to honor the show's legacy and the vision that Barbara Walters had 18 years ago when she launched the show."
In July 2015, it was reported that Nicolle would leave The View at the end of the season.
She was asked to leave her position in the show since she didn't know enough about celebrities and didn't argue enough in politics.
Nicolle said:
"I never thought I would get this job in a million years. I was more surprised to get it than I would have been to not get it."
The American political analyst continued:
"I would have been more surprised if they'd kept me around because I am the original political nerd. I have loved being a part of this table."
Wallace added:
"I have loved sitting in this chair — it was never mine but I'm lucky I got to occupy it for a little bit."
In 2017, she started a new venture as the anchor of Deadline: White House, a one-hour late afternoon politics and news TV program.
In August 2020, it was announced that the program would expand to two hours.
Books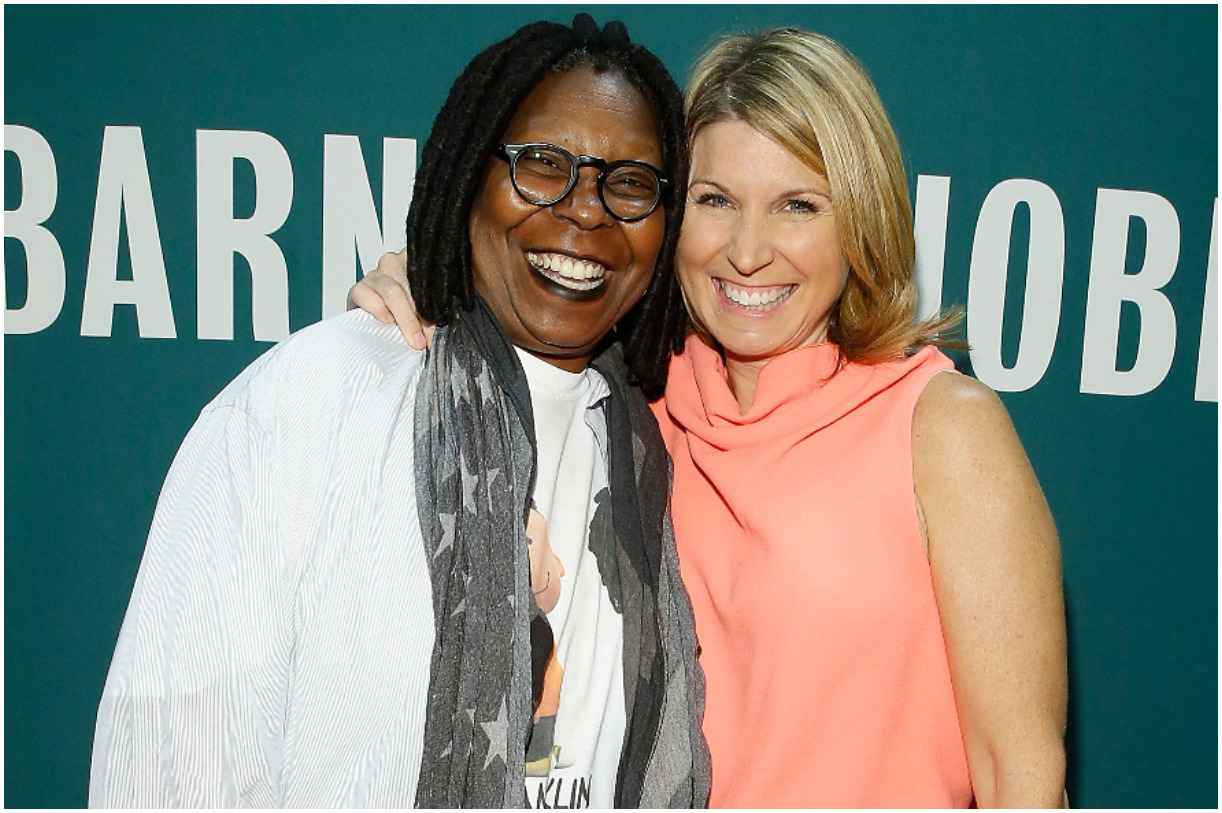 In 2019, Wallace published her first book, named – "Eighteen Acres." The book combines family and political drama into one un-put-downable novel.
Patrick Anderson, a Washington novelist and journalist, wrote about Eighteen Acres:
"Her book is both an enjoyable read and a serious look at what high-level political pressures do to people."
In 2011, she wrote a book titled – "It's Classified: A Novel." The book details the drama and intrigue which go on behind the closed doors of the White House.
In 2015, Nicolle released another book, entitled – "Madam President: A Novel," in which she presents the story of President Kramer and her secretary of defense.
Husband
In 2005, Nicolle Wallace married Mark Wallace, a former American diplomat who has served as the US Ambassador to the UN. Currently, he is the CEO of The Counter Extremism Project (a nonprofit, non-governmental organization) and United Against Nuclear Iran.
Mark proposed to Nicolle on the day of President George W. Bush's second inauguration.
In 2019, the two divorced. Apparently, they have been separated since 2018.
Note – Mark Wallace has an estimated net worth of $1 million.
Boyfriend
Since 2019, Nicolle has been dating Michael S. Schmidt, an American journalist who is a correspondent for The NY Times in Washington.
Schmidt is the author of the book – "Donald Trump v. the United States."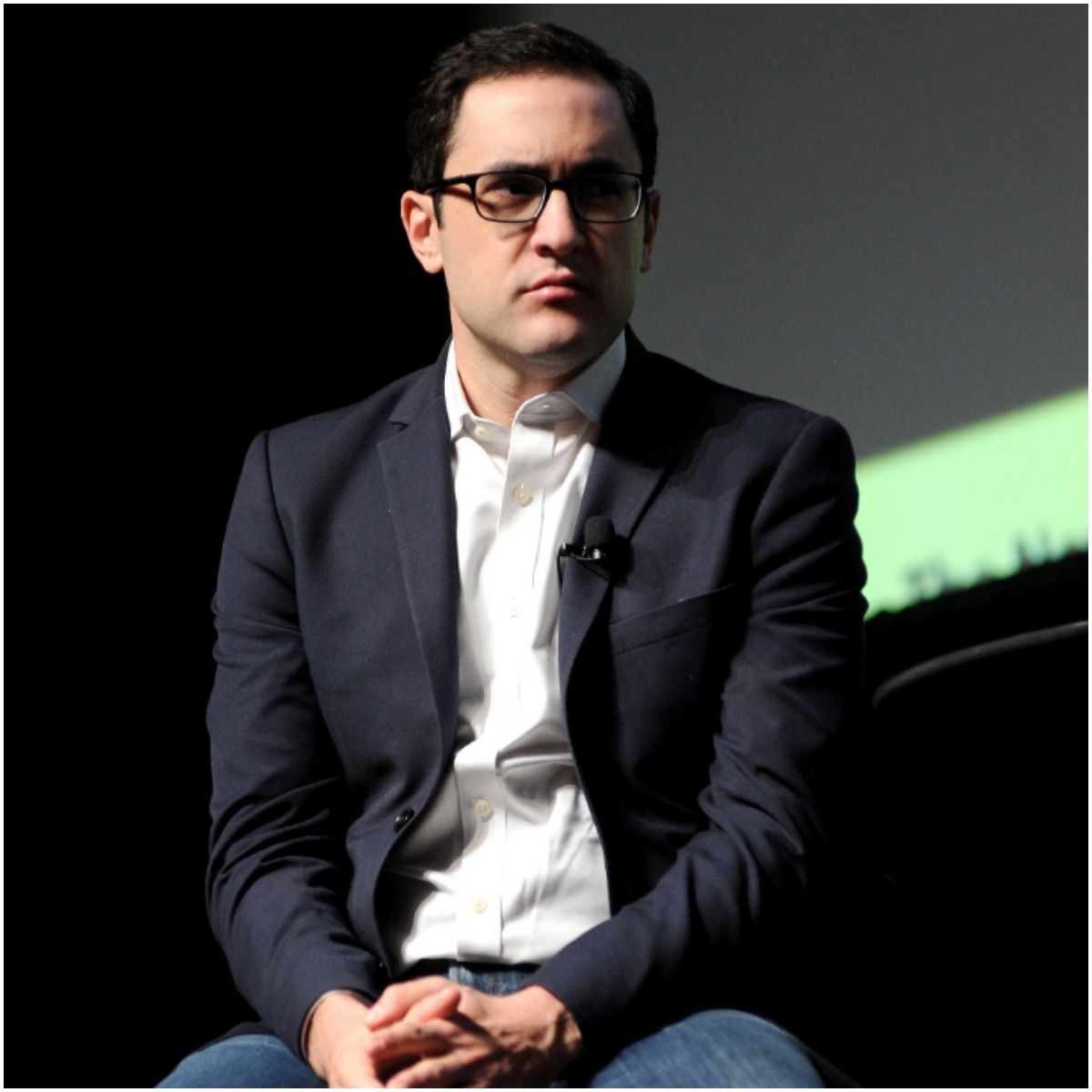 Update – Wallace and Schmidt married in April 2022.
Children
In 2012, Nicolle and Mark welcomed a son named Liam.
Quotes
"A life in politics is for people who know themselves and know where their own line is between loyalty and honesty."
"The two pillars of winning the presidency are being a strong leader and being someone who understands us and our problems."
"My parents think Donald Trump belongs on Mount Rushmore."
"Campaigns bring out the warriors in everybody."
"If I had any capacity for sympathy for my old party, it would be so sad; it would be embarrassing."
"I think politics is like an X-ray machine: Everything is found out eventually."
Trivia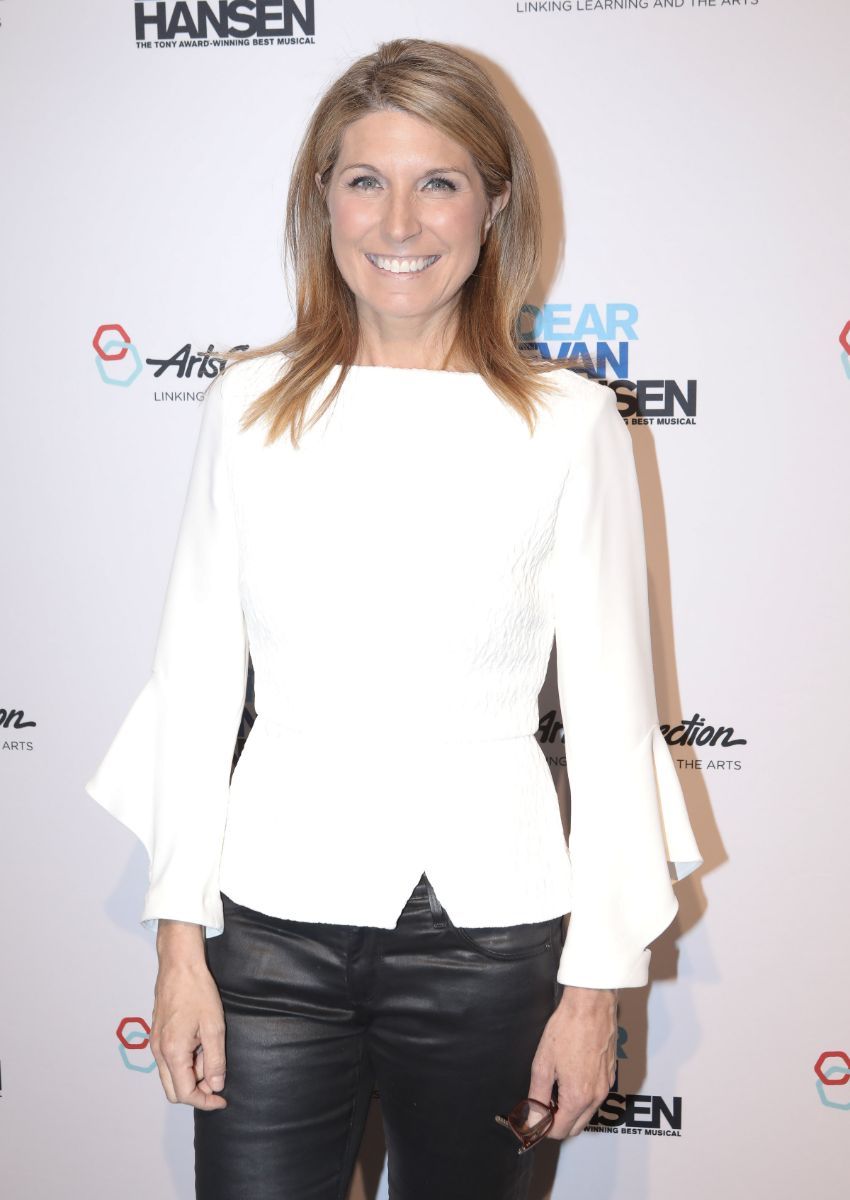 She is close friends with Katie Couric, an American author and TV personality who was inducted into the Television Hall of Fame in 2004.
Couric worked for CBS News, NBC News, and ABC News. In addition, she was Yahoo's Global News Anchor.
Wallace said about her relationship with Couric:
"Katie nurtured and mentored me professionally. And our friendship grew out of that."
In 2016, Nicolle, along with Eugene Robinson, Rachel Maddow, and Brian Williams, served as a chief political commentator for MSNBC's live coverage of election results.
Both Nicolle and her ex-husband were featured in HBO's Game Change. She declared that the film was "true enough to make me squirm." Mark was played by Ron Livingston, while Sarah Paulson played Nicolle.
READ MORE: Is Nicolle Wallace married to Michael Schmidt?
Nicolle Wallace – Net Worth & Salary
Wallace earned most of her wealth from working for George W. Bush and John McCain, her jobs as a political analyst, and selling her books.
At The View, she served as a co-host alongside Rosie Perez and Whoopi Goldberg.
Wallace's salary at Deadline: White House was not released to the public, but on average, someone in a similar position can receive an annual wage of around $2 million.
Wallace's the author of Madam President, It's Classified, and Eighteen Acres.
Her books sell very well on Amazon. For instance, her first novel has 4.2 out of 5 stars from 296 ratings.
Therefore, Nicolle Wallace has an estimated net worth of $5 million.
READ THIS NEXT: Is Nicolle Wallace related to Chris Wallace?
References

https://time.com/nicole-wallace-fired-the-view/
https://www.simonandschuster.comNicolle-Wallace
https://www.huffpost.com/nicolle-wallace-donald-trump