Michael Steele is the first African-American chairman of the Republican National Committee who served from 2009 to 2011.
Mr. Steele has also been an eloquent and entertaining guest on cable political talk shows like – The Colbert Report, Comedy Central's Daily Show, and HBO's Real Time with Bill Maher.
His writings on politics, business, and law have appeared in Catholic University Law Review, The Journal of International Security Affairs, Townhall.com, Politico.com, The Washington Times, The Wall Street Journal, BET.com, The Root.com, and The Grio.com.
Biography
He was born on October 19, 1958, at Andrews Air Force Base in Prince Georges County, Maryland, USA. Michael was adopted as an infant.
Steele spent his childhood in the Petworth neighborhood of Washington, D.C., with his sister Monica.
He attended Johns Hopkins University (a private research university in Baltimore, Maryland), where he received a B.A. in international relations.
After graduating from Johns Hopkins University, Michael worked for about 12 months as a high school teacher at Malvern Preparatory School in Pennsylvania, teaching classes in economics and world history.
Steele was also on track to become a Catholic priest, however, he dropped out before he could be ordained.
In 1991, Michael earned his law degree from Georgetown University Law Center.
From 1991-1997, he was a corporate securities attorney at the international law firm of Cleary, Gottlieb, Steen & Hamilton in Washington, D.C., specializing in financial transactions on behalf of Wall Street underwriters.
READ MORE: Maria DiGeronimo Net Worth
Michael left Cleary Gottlieb Steen & Hamilton to found the Steele Group, a legal and business consulting firm.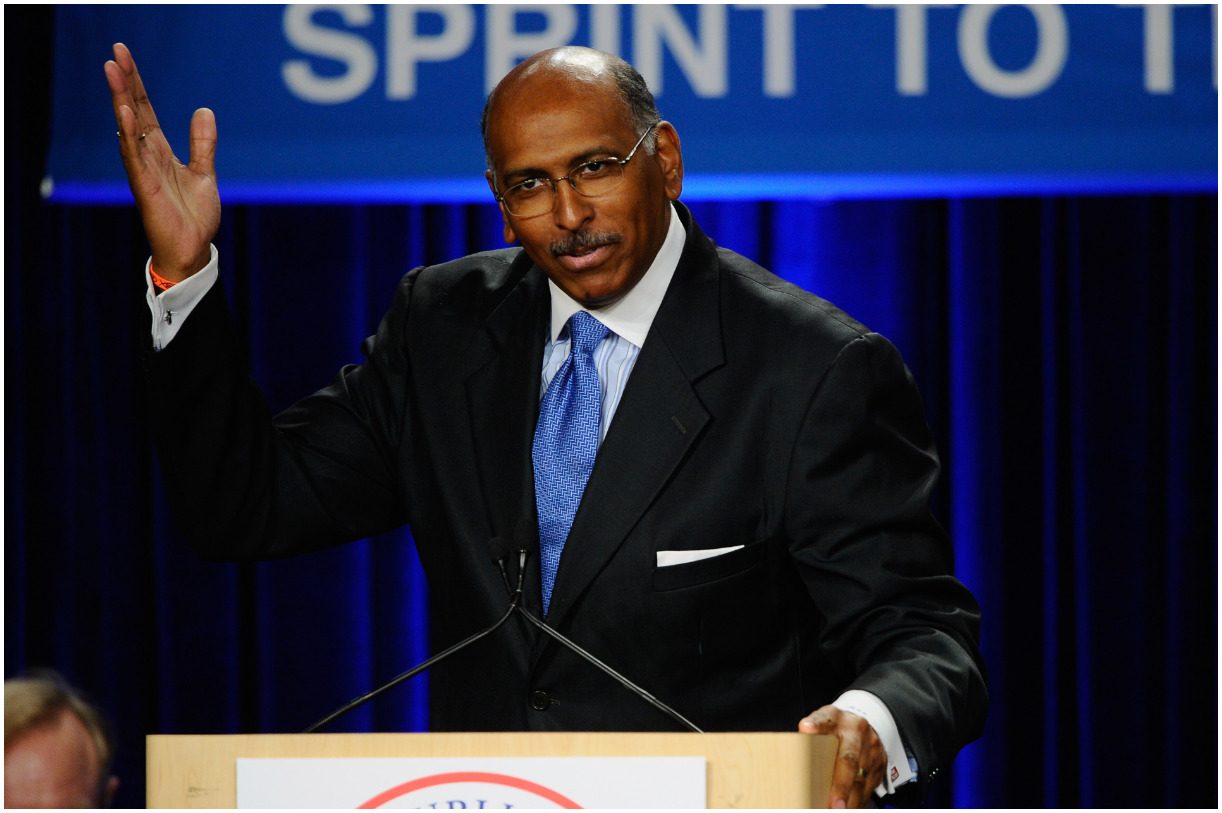 In 1993, Steele ventured into politics and joined the Republican Party. Soon after joining, Michael established the Republican Leadership Council.
In 1995, Michael was chosen as the Maryland State Republican Man of the Year.
In December 2000, Steele was elected chairman of the Maryland Republican Party. Michael is the first African-American ever to be elected chairman of any state Republican Party.
In 2003, Steele became the state's 7th Lieutenant Governor of Maryland. He was the first African American elected to statewide office in Maryland.
In April 2005, President Bush chose Steele to be a member of the U.S. delegation at the investiture of Pope Benedict XVI in Vatican City.
In the same year, he was awarded the Bethune-DuBois Institute Award for his efforts to improve the quality of education in Maryland. Furthermore, he was named an Aspen Institute Rodel Fellow in Public Leadership.
READ MORE: Who is Jerry LaVigne?
On February 1, 2007, Michael was named the chairman of GOPAC, a political action committee that is working to elect Republicans to office.
Later that year, he joined Dewey & LeBoeuf, an international law firm, as a partner in the firm's Washington, D.C. office.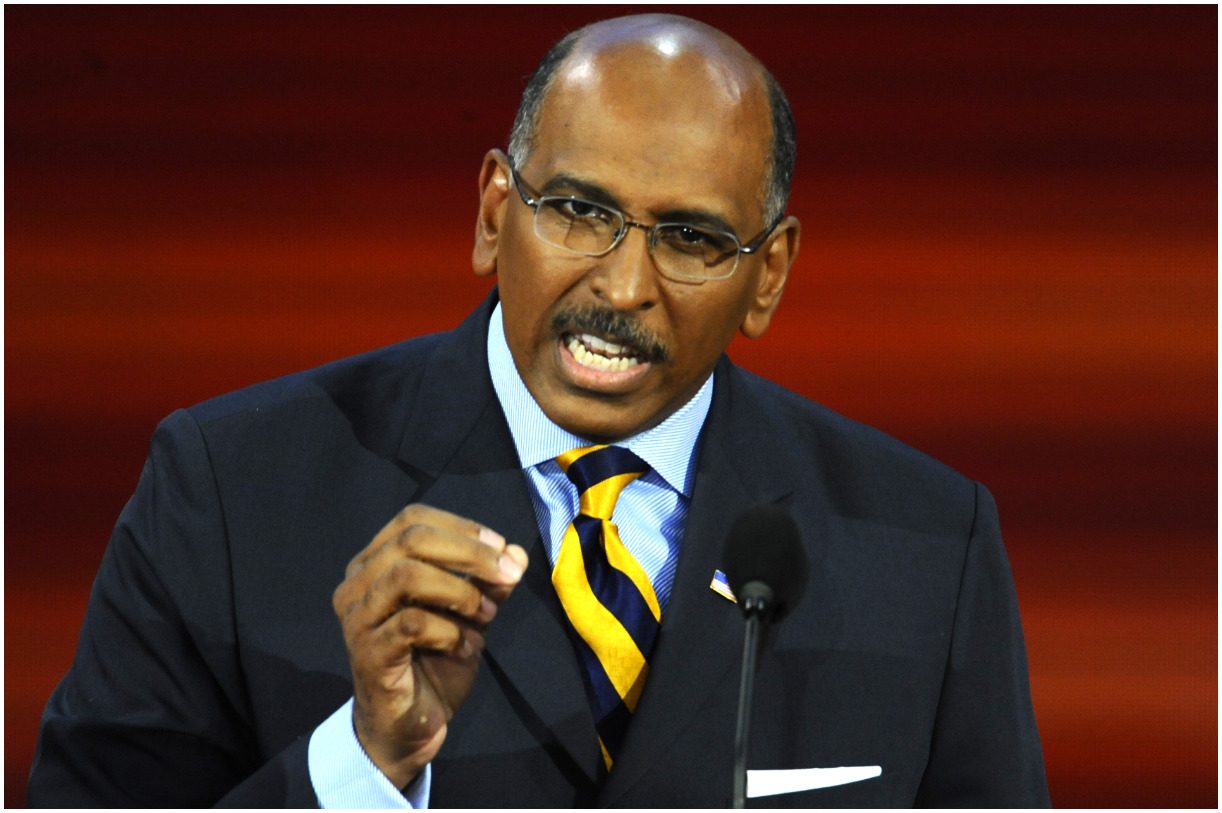 On January 30, 2009, Michael won the chairmanship of the RNC in the 6th round, with 91 votes to Katon Dawson's 77.
In the same year, he spoke of illegal immigration and called for the United States to "secure our borders first." He also said:
"You cannot begin to address the concerns of the people who are already here unless and until you have made certain that no more are coming in behind them."
In 2010, he launched the "Fire Pelosi Bus Tour," with the goal of "firing" Nancy Pelosi (an American politician who is currently serving as speaker of the US House of Representatives) from her position as "Speaker of the House of Representatives" by re-establishing a Republican majority in the US House of Representatives.
Starting in 2011, Michael has contributed as a political analyst for MSNBC and as a regular columnist for the online magazine – "The Root."
In 2018, he was named a faculty fellow at Brown University's Watson Institute for International and Public Affairs, where he leads seminars.
On March 9, 2018, the U.S. Vote Foundation's Board of Directors elected Steele as Chair of the U.S. Vote Foundation and its Overseas Vote initiative.
READ MORE: Roy Choi Net Worth
During an interview, Michael declared:
"This is the ideal time for me to take the reigns at US Vote and work with the organization to reach out to more voters, getting them involved in the voting process."
In 2019, The Republican National Committee has picked Michael Steele to be the new face of the party as the GOP forges a revival following a 2nd straight electoral drubbing.
He said:
"It's time for something completely different, and we're gonna bring it to them."
Michael continued:
"Get ready, baby. It's time to turn it on."
Wife
Michael Steele got married to Andrea Derritt in 1985.
Children
The couple has two children.
READ MORE: Tiny Twinz Net Worth
Books
On January 4, 2010, he published – "Right Now: A 12-Step Program for Defeating the Obama Agenda," a book that is a call to arms for grassroots America.
Moreover, he is the co-author of "The Recovering Politician's Twelve Step Program to Survive Crisis."
Quotes
"It has been a source of frustration to me that if you look at the demographics for those that break down demographics every election. African Americans, 90 percent, most elections, tend to vote for the Democratic Party."
"I saw something that made sense to me, and I watched and learned and listened and understood that the Republican Party is the political home for the African American community."
"America, here's your tell. Whenever the president says, 'I heard,' shut it down, stop it, call it a lie and move on, because the next sentence, word, phrase out of his mouth will be a lie."
"That's what Republicans want to talk about, the poor and those who are struggling to make it, we want to help them do that."
READ MORE: Who is Ryan Upchurch's wife?
Trivia
His former brother-in-law was boxing champion Mike Tyson.
He credits Ronald Reagan and his mother, Maebell, with turning him toward the Republican Party.
In 2007, Steele coined the phrase "Drill Baby Drill" during the Republican National Convention in Minnesota.
Michael Steele – Net Worth
Steele earned most of his wealth from working in two law firms – "Cleary, Gottlieb, Steen & Hamilton" and "Dewey & LeBoeuf." He also worked as a high school teacher as well as at Brown University's Watson Institute.
Additionally, Michael was Lieutenant Governor of Maryland and is a co-founder of a cannabis-focused fund and consulting firm.
Therefore, American attorney Michael Steele has an estimated net worth of $3.5 million.
READ THIS NEXT: Who is Colin Moriarty?
References

https://www.washingtonpost.com/i-dont-know-what-the-hell-happened-michael-steele
https://www.inquisitr.com/donald-trump-are-the-biggest-of-all-says-michael-steele/
https://thehill.com/former-rnc-chair-michael-steele-harris-exchange