Myron Mixon, nicknamed – "the winningest man in barbecue," is an American competitor on the competitive barbecue circuit, a judge on the reality television culinary competition, author, and celebrity chef, who is best known for participating in BBQ Pitmasters TV series.
Mixon is also the author of the popular cookbooks Everyday Barbecue: At Home with America's Favorite Pitmaster, Smokin' with Myron Mixon, and Myron Mixon's BBQ Rules.
Biography
He was born on May 30, 1962, in Vienna, Georgia, USA.
His passion for barbeque started around when he was 9. Myron said for Eater: "My dad fired the pits. I'd get the wood up in the pits, too." Mixon went on to say: "That was our whole chore… We did that every week."
Myron later named his BBQ company after his father.
He competed in his first competition in 1996 in Augusta, Georgia.
In 2001, Mixon was named Grand Champion for the first time at the Memphis in May World Championship.
BBQ Pitmasters
In 2009, he participated in BBQ Pitmasters, a reality TV series that follows barbecue cooks as they compete for prizes and cash in barbecue cooking competitions.
Starting the second series, Myron served as one of the three judges alongside Warren Sapp and Art Smith.
On May 10, 2011, Mixon published his first book, titled – "Smokin' with Myron Mixon." In the book, Myron shares over 75 recipes.
In the same year, he was a cook in The Ultimate BBQ Showdown.
In 2012, he won his third victory in a row at Big Pig Jig Grand Champion, a barbecue cooking competition that is held annually in Vienna, Georgia.
Also in 2012, Mixon appeared on NBC's The Today Show.
On May 7, 2013, Myron published his second book, named – "Everyday Barbecue: At Home with America's Favorite Pitmaster." The book has about 150 recipes.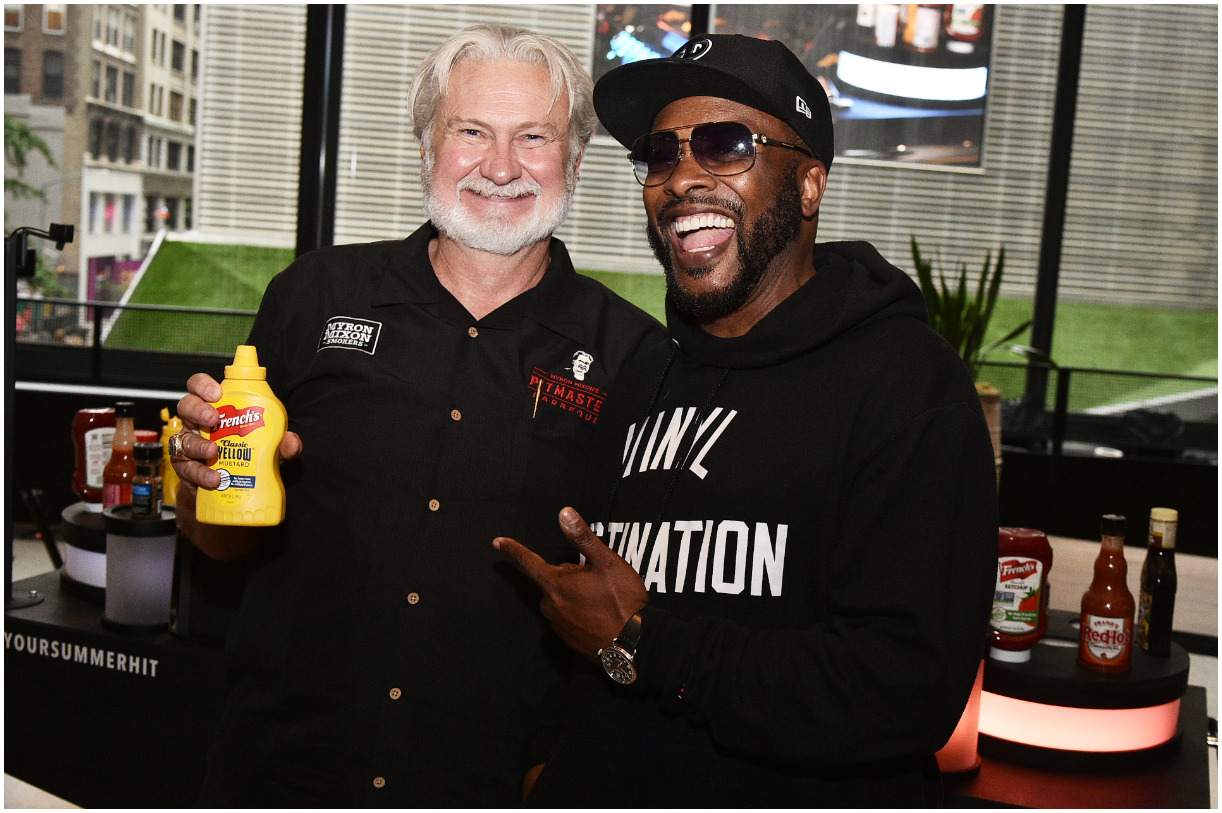 On April 19, 2016, Mixon published his third book, entitled – "Myron Mixon's BBQ Rules." The book is divided into four parts and features many recipes, including:
Thick and Smoky T-Bone Steaks;
Smoked Baby Back Ribs;
Prize-winning Brisket;
North Carolina Yella Mustard-Based Barbecue Sauce;
Pit Smoked Pulled Pork.
In January 2016, he was elected mayor of Unadilla, Georgia. Mixon said for Greenville Online about being the mayor of Unadilla: "I'm the mayor here in my little town." Myron went on to say: "It's a part-time job, but we have the same aggravating things that big cities have sometimes."
In 2017 and 2019, he appeared in two episodes of "Fox and Friends."
In January 2017, he opened Myron Mixon's Pitmaster BBQ in Alexandria, Virginia.
Wife
Myron Mixon is married to Faye Mixon.
Children
The couple has four children, named:
Cory Mixon;
David Mixon;
Michael Mixon;
Kylie Mixon.
In 2016, he had become a grandfather for the first time. Mixon tweeted: "Congrats to my son David and his wife Karlie – I just got my first grandson, Jackson David Mixon!"
READ MORE: Who is Alyssa Edwards dating?
Quotes
"If you got a good rub and you got a good sauce, you can make it happen."
"I've won more than anybody else ever has in competition."
"People want to learn, I mean everybody's very interested in barbecue."
Trivia
Myron was named Grand Champion in 2001, 2004, 2007, and 2016. Mixon has also won 11 national championships, 8 Team of the Year awards, 30 state championships, and more than 200 grand championships.
READ MORE: Samuel Leeds Net Worth
Myron Mixon – Net Worth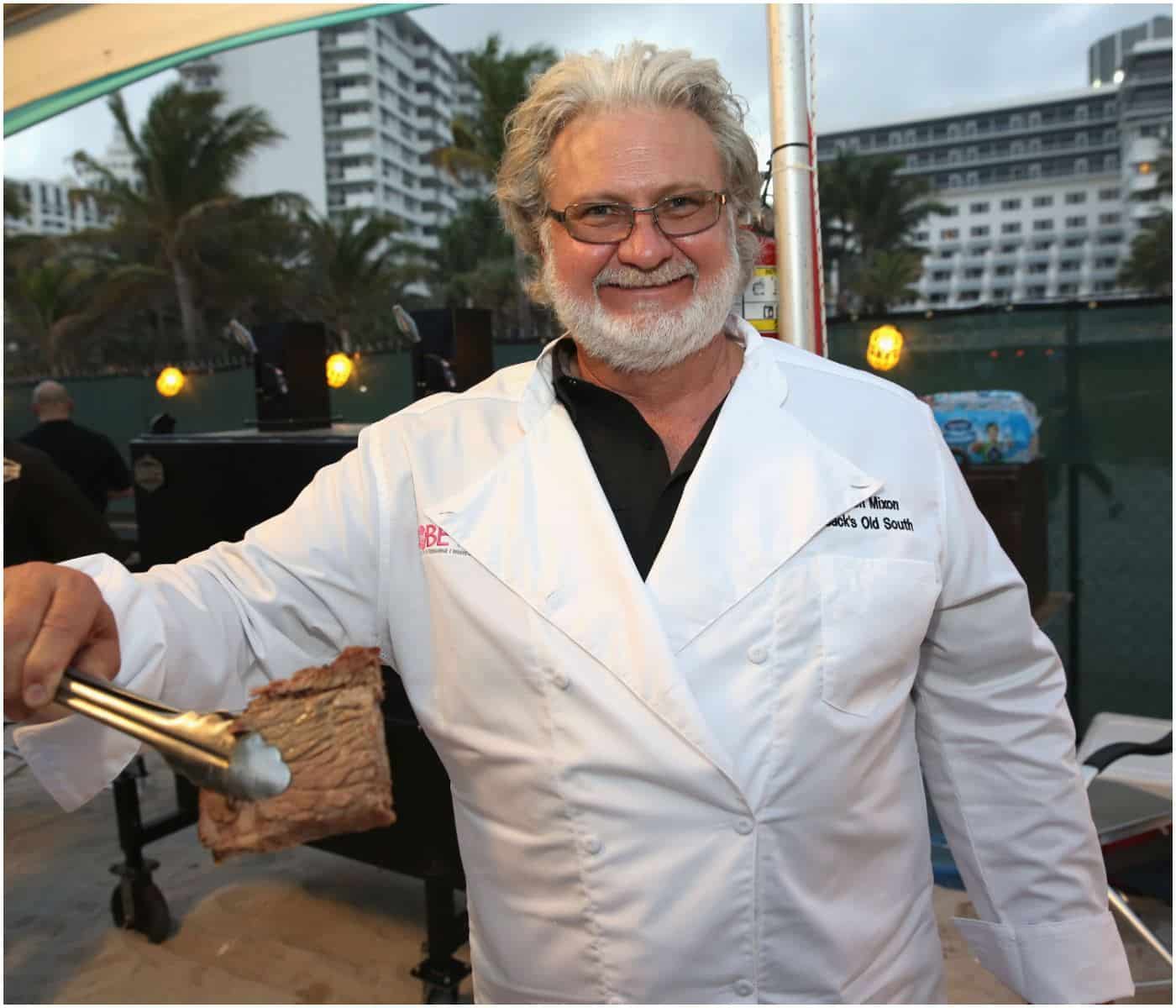 Mixon earned most of his wealth from being the chief cook of Jack's Old South competition barbecue team. Also, Myron has a line of sauces and barbecue rubs. In addition, Mixon has his own line of smokers.
He is the mayor of his hometown. However, Mixon donates his salary to Unadilla's Christmas light fund. Myron said in an interview: "This is my hometown and I ought to be able to give something back and try to fix some things."
Mixon also made some money from being a competitor and judge on the reality television show "BBQ Pitmasters."
Additionally, the American competitor on the competitive barbecue circuit earns money from selling his books, especially online. Some of his books include – Myron Mixon's BBQ Rules, Everyday Barbecue: At Home with America's Favorite Pitmaster, and Smokin' with Myron Mixon.
Myron co-founded Myron Mixon's Pitmaster Barbeque restaurant. Furthermore, Mixon has his "BBQ Cooking School." Therefore, celebrity chef Myron Mixon has an estimated net worth of $2 million.
Featured image source – © Guliver / Getty Images.
READ THIS NEXT: Who is Anthony Curcio?