What is Rachel Hollis' net worth?
Introduction
Rachel Hollis, known as "the Tony Robbins for women," is an American author and famous blogger who has gained recognition for her fictional book series The Girl's.
Moreover, Hollis is known for having founded the lifestyle blog thechicsite.com.
In addition, Rachel is the #1 New York Times bestselling author of two cookbooks. Also, she was named by Inc. Magazine as one of the "Top 30 Entrepreneurs under 30."
Biography
She was born on January 9, 1983, in Weedpatch, California, United States of America. Rachel is the daughter and granddaughter of Holy Rollers whose family migrated from Oklahoma, Kansas, and Arkansas to end up in Weedpatch.
Rachel had a rough childhood. In her words:
"I grew up in really hard circumstances. Lots of trauma, lots of bad stuff, we'll just say that."
Hollis later added:
"For most of my childhood, quite honestly, I think like most people grew up similarly, I didn't know that there was any other way to be a family."
After graduating from high school, she moved to LA. Rachel earned her undergraduate degree from the American Academy of Dramatic Arts-LA.
At age 21, she founded Chic Events, an event planning firm.
In 2009, Hollis was named one of the 30 Entrepreneurs Under 30 by Inc. Magazine.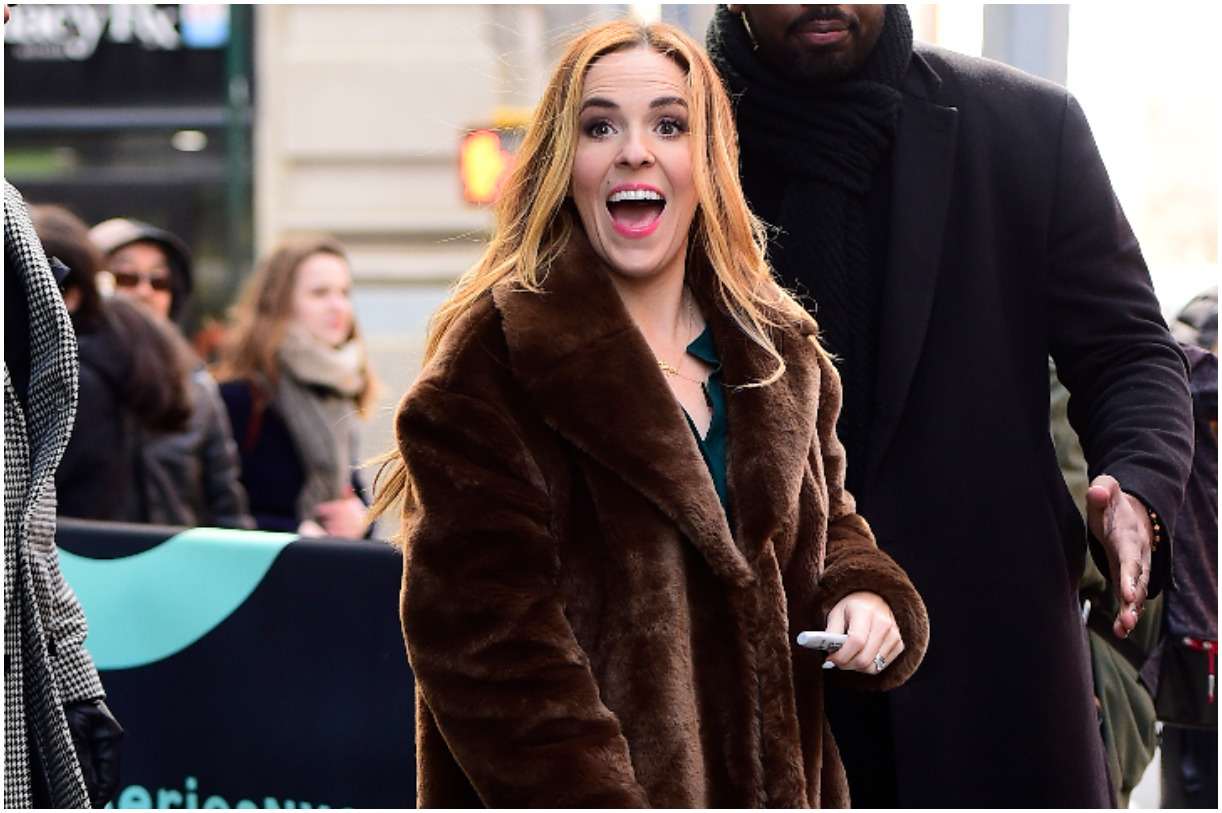 In 2014, Rachel planned Sara Rue's wedding. Sara Rue is an American film and television actress who played Claude Casey on Less Than Perfect and Carmen Ferrara in Popular.
In March 2015, when an Instagram photo of her celebrating her stretch marks went viral, her breakthrough moment on social media came. The post garnered over 10 million views. She wrote on Instagram:
"I wear a bikini because I'm proud of this body and every mark on it."
Rachel continued:
"Those marks prove that I was blessed enough to carry my babies and that flabby tummy means I worked hard to lose what weight I could."
The post went viral. Rachel said:
"It was the craziest thing I've ever experienced in social media."
Blog
Her blog (The Chic Site) chronicles everything from styling advice on a budget to recipes to parenting tips she's learned on the job. Hollis said:
"The goal of the site is to offer you the tools to live your life, whether that's how to style your denim jacket or how to clean your front-load washer, in a way that's achievable so you can understand it, no matter where you live."
Podcast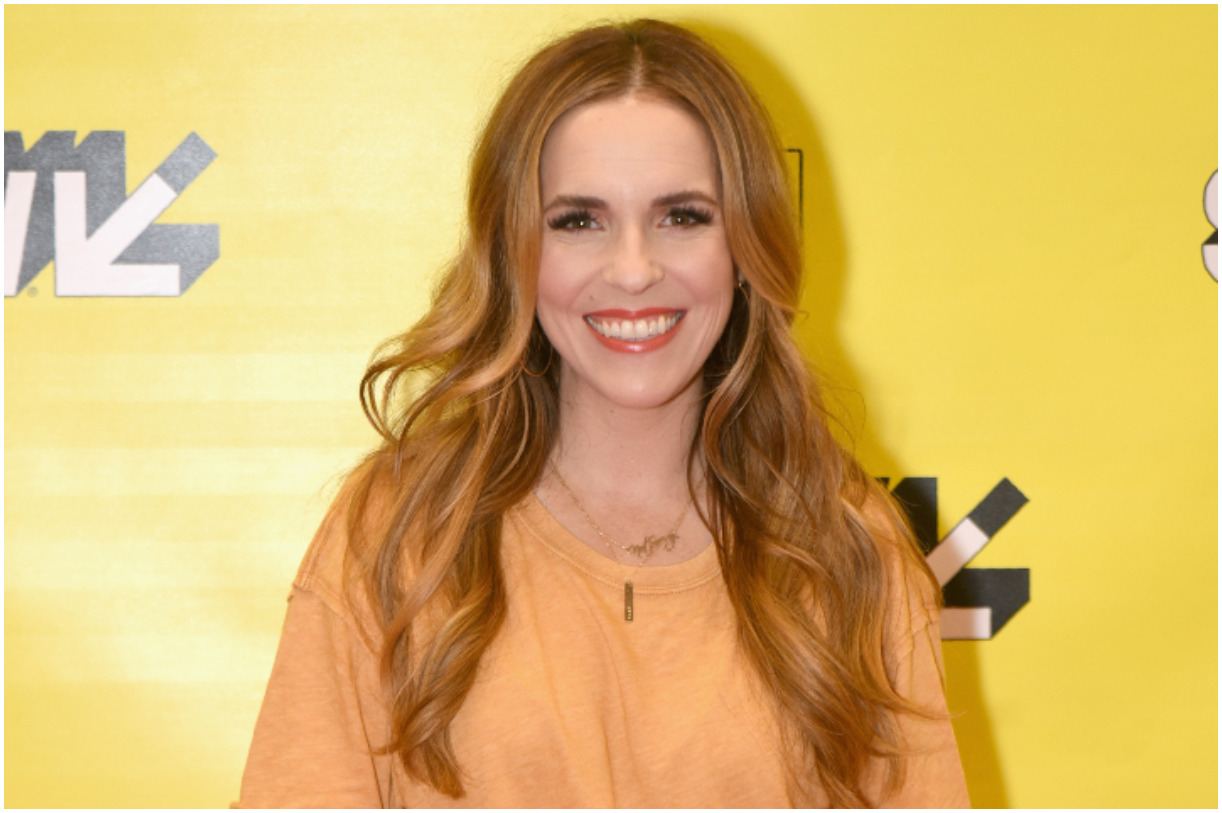 Rachel and her husband have a podcast entitled – "RISE."
It is a series of bold conversations with personal development leaders and fellow business powerhouses, which provides the listener with real-life valuable takeaways.
Movie
In 2018, she released a documentary titled – "Rachel Hollis Presents: Made for More." It is a documentary that is packed with tools to help you discover the best version of yourself.
In addition, the film follows Rachel as she tackles her dream of producing the "RISE" conference series, which brings women who don't act the same, vote the same, or look the same together in an inspirational and supportive community.
Husband
Rachel Hollis married Dave Hollis on May 29, 2004.
In June 2020, Rachel and Dave Hollis announced their separation.
Children
The couple has a daughter named Noah as well as three boys named Sawyer, Jackson, and Ford.
David is part of the membership committee of the Motion Picture Academy. He also studied organizational communication at Pepperdine University. His leadership helped relaunch the Star Wars franchise and guided the release of global hits such as Beauty and the Beast and Frozen.
Moreover, Davis is the CEO of his wife's firm Chic Media.
READ MORE: Who is Judah Smith's wife?
Books
Rachel is the author of the following books:
Party Girl (2014);
Sweet Girl (2015);
Party Girl's First Date (2015);
Smart Girl (2016);
Upscale Downhome: Family Recipes, All Gussied Up (2016);
Girl, Wash Your Face: Stop Believing the Lies about Who You Are So You Can Become Who You Were Meant to Be (2018);
Real Life Dinners: Fun, Fresh, Fast Dinners from the Creator of The Chic Site (2018);
Girl, Stop Apologizing: A Shame-Free Plan for Embracing and Achieving Your Goals (2019).
The prevailing message of the book – "Girl, Wash Your Face," is one largely of female self-reliance, summed up by Rachel as "You, and only you, are ultimately responsible for how happy you are." This book was described as mixing memoir, Bible quotations, motivational tips, and common-sense girl talk.
During an interview, Rachel said about the book (Girl, Wash Your Face):
"I started by telling people that I peed my pants. Nobody does that!"
Hollis continued:
"And if I had tried to be like Brene Brown, and wise and research-filled, it wouldn't have found this niche of women like, "man, I peed myself too!"
READ MORE: Leonard Ellerbe Net Worth
Trivia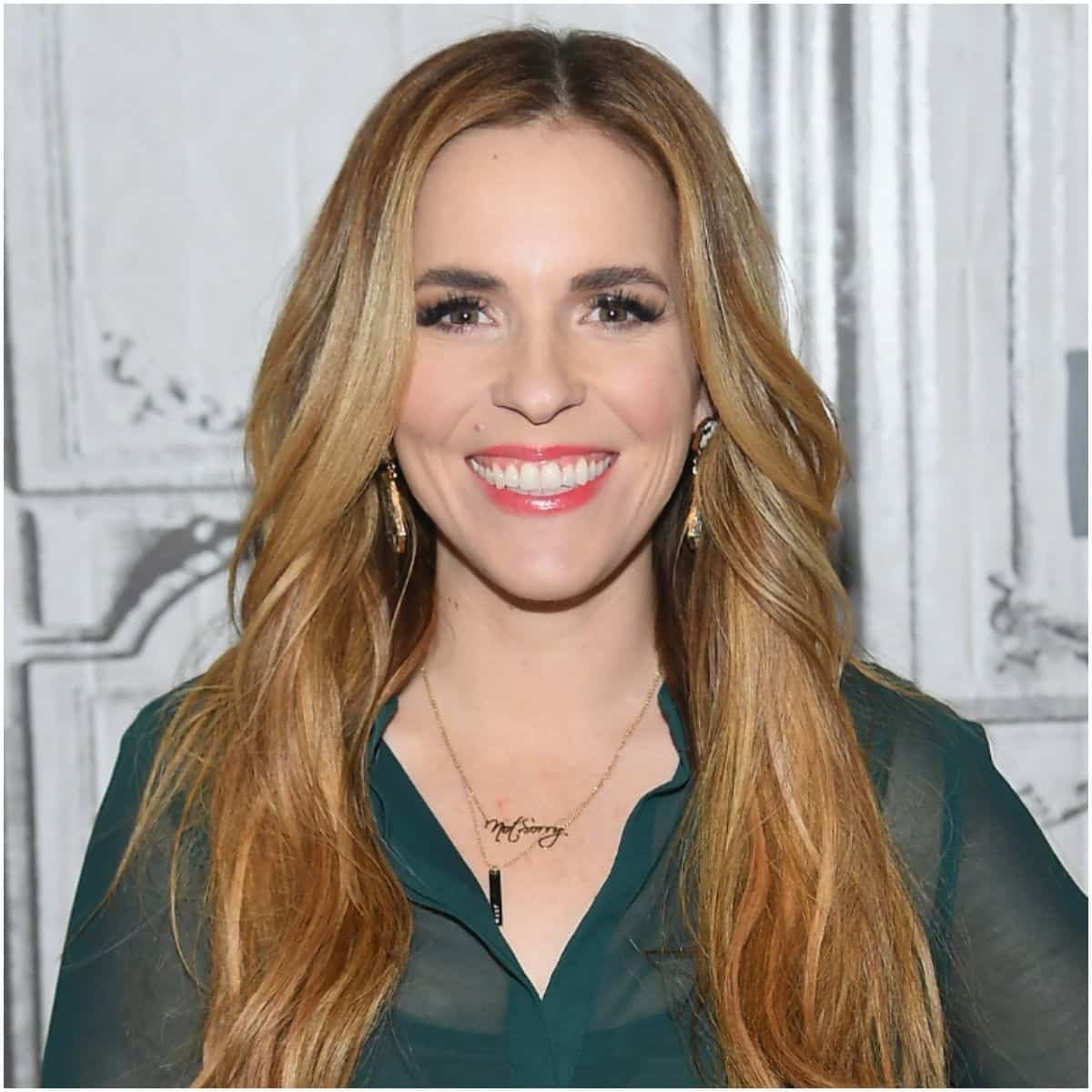 In 2015, she experienced Bell's palsy symptoms for the 3rd time in her life. Bell's palsy is a serious condition in which the muscles of the face become paralyzed. The left half of her face was paralyzed.
She has worked with top brands including Disney Junior, Walmart, Rubbermaid, JCPenney, Keurig, and Sprint to create compelling and innovative content for Chic Media's award-winning women's lifestyle blog.
When asked about what advice she would give to someone who wants to follow in her footsteps, Rachel responded:
"Don't follow in my footsteps. Blaze your own trail."
In a recent interview, she declared:
"If you really want to know why I do what I do, why I fight so hard for women to take control of their lives."
Rachel continued:
"It's because I spent a childhood watching a mom who couldn't control her life."
READ MORE: Catfish Cooley (David Cooley) Net Worth
Rachel Hollis – Net Worth
Hollis first started making some money from her successful event-planning company, Chic Events.
At some point, she started her blog called the Chic Site, which in turn has led to the creation of the branding and communications company Chic Media, currently the Hollis Company.
Moreover, Rachel has published several books. For instance, her book "Girl, Wash Your Face" was the 2nd-most popular book of 2018 on Amazon. In the US, it has sold over 880,000 total copies.
Therefore, American author Rachel Hollis has an estimated net worth of $2 million.
READ THIS NEXT: Asahd Khaled Net Worth
References

https://www.nbcnews.com/how-rachel-hollis-stretch-marks-photo-sparked
https://www.prnewswire.com/news-releases/bestselling-author-rachel-hollis-electrified