What is Natalie Merchant's net worth?
Introduction
Natalie Merchant is an American singer, songwriter, and a former member of the alternative-rock band "10,000 Maniacs."
She is also a solo artist with many successful albums under her belt.
The Origin Story
Natalie was born on October 26, 1963, in Jamestown, New York, United States, to Anne and Anthony Merchant.
She was raised alongside her three siblings and spent a lot of her time with her grandparents, who she grew to be very close with.
It was not by fluke or chase that Merchant became a professional musician.
In fact, she comes from a family of talented musicians. Her paternal grandfather, who she spent a lot of time with, played the mandolin, guitar, and accordion, and her mother was a self-proclaimed music buff.
When she was a child and into her teen years, she recalls her mother listening to a range of musicians, including Aretha Franklin, Al Green, The Beatles, and British singer Petula Clark.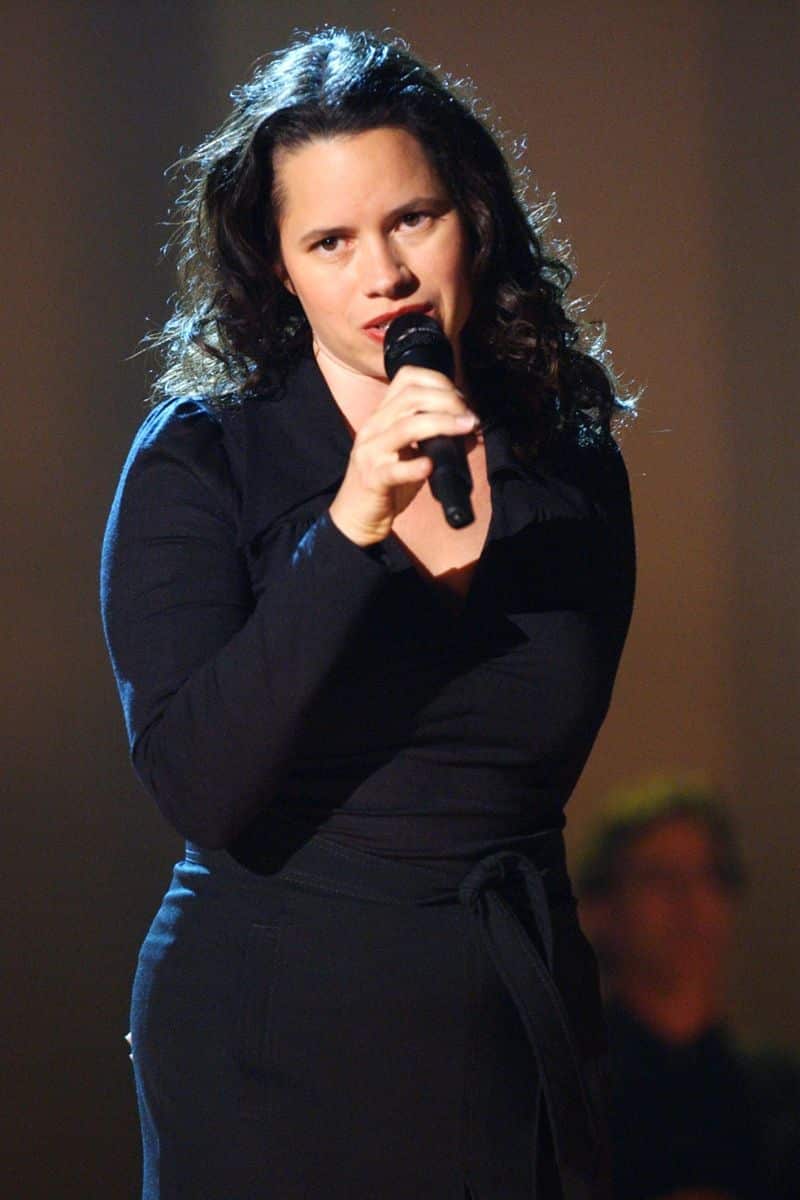 She was a musician by heart and often encouraged her children to study music as she believed it held so much value. Her mother also loved classical music, so she would often take her children to the local classical symphony and any other band they could get tickets to.
Merchant's career didn't start in the music space.
She began working in a health food store while attending high school. And during this time, she contemplated a career in special education after working at a summer camp for disabled children, but that thought quickly proved unfruitful.
10,000 Maniacs
In 1981, she made her mother proud and pursued a career in musical entertainment. She was brought on as the lead singer for a local band that went by the name "Still Life."
The band was doing well, and over time the member decided to change the name to "10,000 Maniacs."
During her first year with the band, she was attending Jamestown Community College, which means she had to juggle her time between the two.
The group recorded their first album, Human Conflict Number Five, with Merchant on vocals. She spent over one decade with the group until 1993, when she announced that she was parting from her band members as she felt she had a lack of creative control over the music she sang.
"I May Know the Word"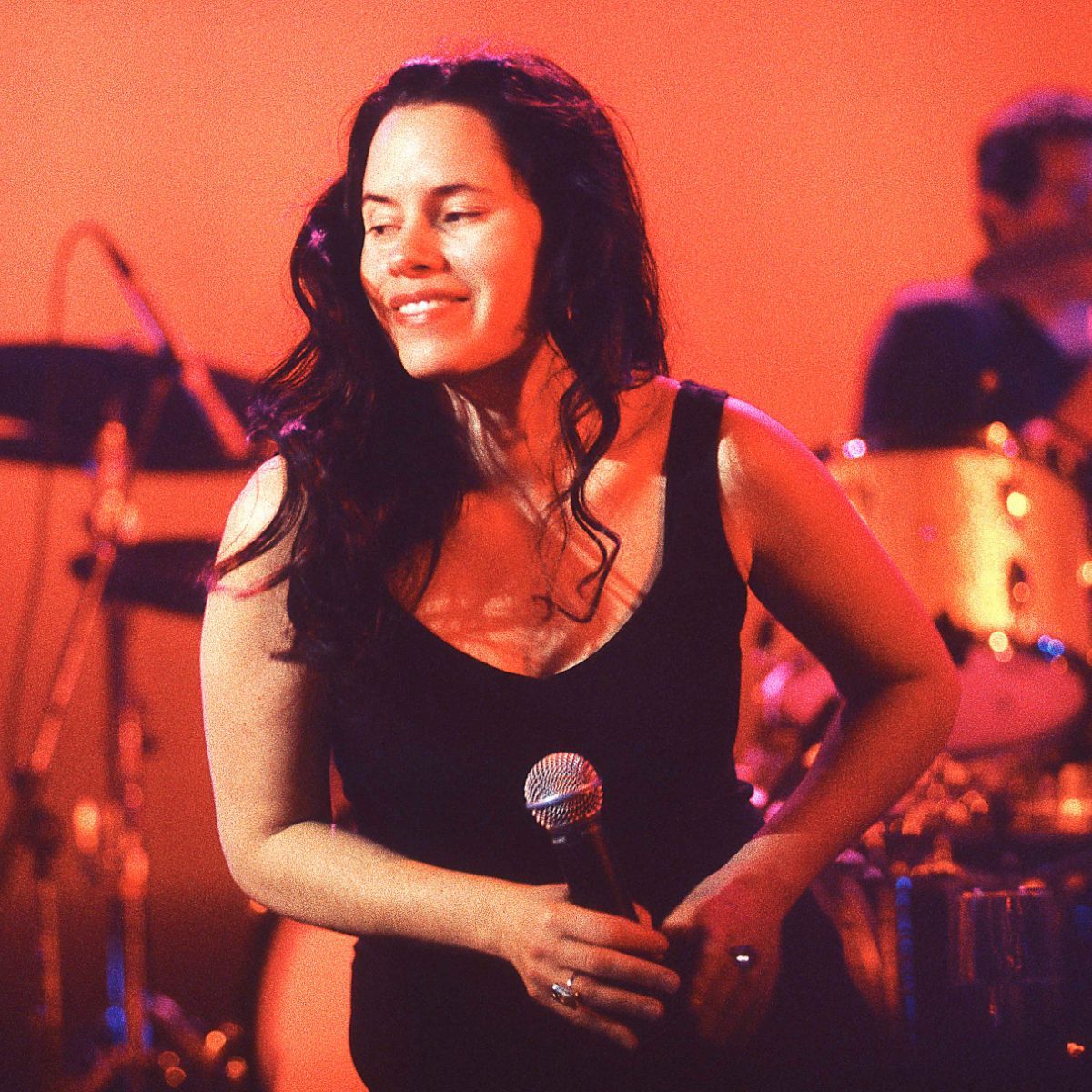 Following Merchant's departure, she knew that her career as a solo musician was on the horizon.
It took her only one day to write one of her first solo songs titled, "I May Know the Word," which was considered to be part of the soundtrack for the American box office hit, Philadelphia.
The song didn't make it to the soundtrack, but it would go on to appear on Merchant's debut studio solo album, "Tigerlily," which was released in 1995. But fortunately for Merchant, a different song on the album was picked up for a soundtrack.
Second Studio Album
Merchant spent the following two years promoting her album and recording a new one.
She released her second solo album, Ophelia, in 1998.
The name of the album was inspired by a literary reference to Shakespeare's Ophelia.
Only two years later, Merchant embarked on a folk tour in the United States with many shows being accompanied by the American band "Wilco."
Motherland
In 2001, she released her third studio album, "Motherland."
The album was her best yet and went on to achieve Gold on the Billboard charts.
This happened after the album debuted at No. 30 on the Billboard 200 as well as No. 13 on the Top Internet Albums of 2001.
In addition to her Billboard success, Rolling Stone magazine gave her album 3.5 stars and commented on the difference in her voice. They referenced it as much deeper and gritty when compared to all her previous musical work.
The album tour commenced in Minneapolis, Minnesota, on October 17, 2001, and she toured the entire United States.
She also toured Europe since her popularity grew beyond American borders.
For the next 17 years, Merchant went on to write, produce, and release many more albums, including "The House Carpenter's Daughter" in 2003, "Leave Your Sleep" in 2010, "Natalie Merchant" in 2014, "Paradise Is There: The New Tigerlily Recordings" in 2015, and "Butterfly" in 2017.
Butterfly was the last album she released before she went on to leave the professional music scene.
Most of her albums were a great success which gave her the opportunity to participate in many more American and European tours and collaborate with many other artists.
She is not currently recording any music as far as she lets out to the public.
Boyfriend
In terms of her personal life, Merchant began dating Michael Stipe of the band R.E.M. in 1983 and started dating.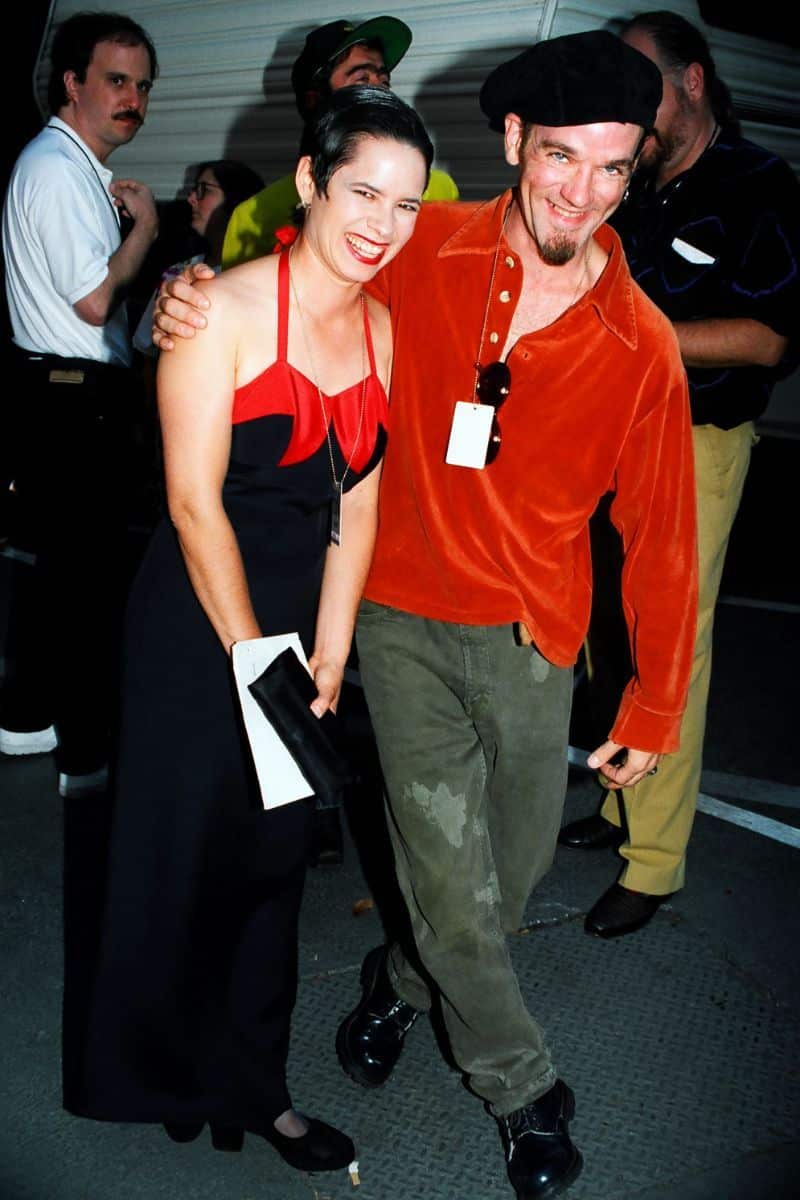 They regularly collaborated and co-wrote many songs.
They have both publicly thanked and credited each other for aiding in the writing of some of their respective hit songs.
Stipe mentioned in interviews that Natalie was the reason his work became politicized in the late eighties.
Her ideologies played a big role in the meanings behind a few of his songs.
The relationship eventually ended, but the two remained friends.
READ MORE: Duane Allen Net Worth
Husband
In 2003, Natalie Merchant married her now-husband, Daniel de la Calle.
Natalie and Daniel share a daughter, Lucia (b. in 2003).
The couple quietly split, and Merchant went public with the news in 2012.
Natalie Merchant – Net Worth
Merchant earned most of her wealth from selling copies of the albums released with 10,000 Maniacs, solo albums, ads on YouTube, and concerts. Natalie sold over 6.7 million albums.
Therefore, Natalie Merchant has an estimated net worth of $10 million.
READ THIS NEXT: Who is Jalil Hutchins?