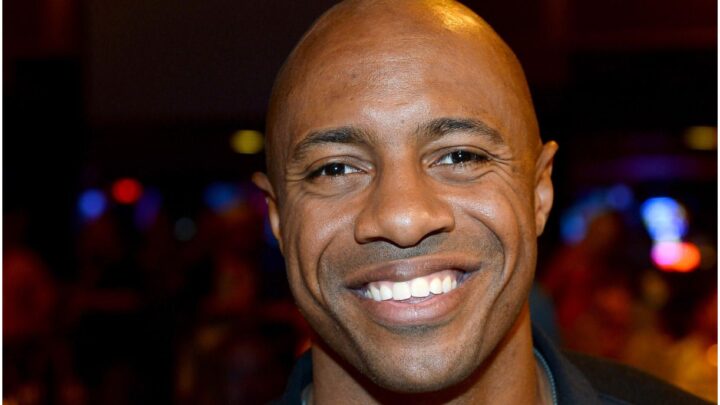 Jay Williams (birth name – Jason David Williams) is an American former basketball player and analyst for ESPN.
Biography
He was born on September 10, 1981, in Plainfield, New Jersey, USA.
In 1999, Jay graduated from St. Joseph High School in Metuchen.
In his last year of high school, Williams averaged 3.7 steals, 4.2 rebounds, 7.0 assists, and 19 points per game.
In the 2002 NBA Draft, he was drafted second by Chicago, just behind No. 1 pick Yao Ming (the current Chinese basketball executive).
Jay was a starter in the Chicago Bulls' lineup for most of the 2002–03 season.
In 2003, Williams was named National Freshman of the Year and ACC Rookie of the Year by The Sporting News.
Motorcycle Accident
On June 19, 2003, he crashed his Yamaha motorcycle into a streetlight at the intersection of Honore and Belmont streets in the Roscoe Village neighborhood.
Williams severed his peroneal nerve (causing a gait abnormality called foot drop), dislocated his knee, cracked his sacrum, and severed the femoral artery in his left leg. He said:
"I had a series of operations and surgeries. There were three splints in my leg to relieve the pressure."
Jay went on to say:
"I had a graft where they took a vein from another part of my body and used it as an artery in my left leg. I was very close to having my whole leg amputated."
In an interview with Fox News, Jay said:
"The most debilitating injury was me having nerve damage in my pelvis area [located between the abdomen and the legs], because you know it took a year and a half for me to get an erection again and that was humbling more than anything – the chances of me having a kid were slim at that time."
On December 30, 2006, he was waived by Chicago Bulls due to lingering physical effects from his motorcycle accident.
During his lone season with Chicago Bulls, Williams averaged 4.7 assists and 9.5 points per game.
In September 2006, he signed with the New Jersey Nets announced a non-guaranteed contract. But, on October 22, 2006, Jay was released by the New Jersey Nets.
Later, Williams signed with the Austin Toros of the NBA Development League. However, on December 30, 2006, he was waived by the Austin Toros. After, he retired from playing professional basketball.
During the 2008 NCAA Men's Basketball Tournament, Jay worked as an analyst on CBS College Sports Network.
He also worked for ESPN as an NBA analyst.
Book
In 2016, Williams released a book, titled – "Life Is Not an Accident: A Memoir of Reinvention."
In the book, Jay details his story of being a young man trying to wrest control of his life. Williams said about his book:
"I shattered my pelvis. I dislocated my knee, tore ligaments in my knee. But it's not even the physical part that [expletive] me up. It's the mental part. Living with it. That's what my book is about."
Jay continued:
"Living with all that day-to-day. Knowing that you up and you trying to let it go and other people keep reminding you that you up. So you can't let it go."
Here you can read an excerpt from "Life Is Not an Accident."
Girlfriend
In 2013, Jay Williams began a relationship with Charissa Thompson, a television host who works for Fox Sports.
In 2015, the two broke-up.
Wife
On May 3, 2018, Jay Williams married Nikki Bonacorsi, a former soccer player. He popped the question to Nikki on New Year's Eve.
PageSix also reported:
"He proposed with a Stephanie Gottlieb-designed ring and surprised [Bonacorsi] with a celebration party at the club upstairs with 50 of their closest family and friends."
Children
Williams and Bonacorsi have a daughter, Amelia Brooklyn-Rose Williams, who was born on October 10, 2018.
READ MORE: Judy Trammell Net Worth
The day Amelia was born, Jay wrote on Instagram:
"Everything has changed!!!. Born on 10-10-18 Please say hello to Amelia Brooklyn-Rose Williams."
For his daughter's one year birthday, Jay said:
"When you get a chance to see all the things that my daughter has been able to develop over the span of a year, it also makes me a little bit frustrated 'cause I'm like, 'Where the hell did the year go?'"
Height
Williams is 6 ft 2 in (188 cm) tall.
Trivia
In 2018, he filmed a YouTube docu-series called Best Shot, which follows a group of high-school students who strive toward their aspirations of playing professional basketball.
READ MORE: Who is Leticia Bufoni?
The series was executive produced by LeBron James. The entire first season of the docu-series is available to YouTube Premium subscribers.
On January 26, 2020, Jay has given a heartfelt message after Kobe Bryant's death. He said in a video:
"Today's just a really, today's a rough day. Today's a hard day. And I hope that everybody at home, you give that person next to you, whatever thing you have wrong in your life with them, this might be small or big, let that go."
Williams continued:
"Doesn't matter. I know I cursed, I'm sorry. None of that stuff matters, man. This is about life and being precious with every damn second we have here."
Jay Williams – Net Worth & Salary
Williams earned most of his wealth from playing professional basketball for the Chicago Bulls, selling his book (Life Is Not an Accident), and working as an NBA analyst for ESPN.
Jay's salary at ESPN was not revealed to the public, but from the Bulls, he received at least $12 million.
He's also co-founded Simatree, a management consulting company.
Considering that he has spent a fortune in physical therapy after his accident, former basketball player Jay Williams has an estimated net worth of $4.5 million.
Featured image source – © Guliver / Getty Images.
READ THIS NEXT: John Force races to his 150th win