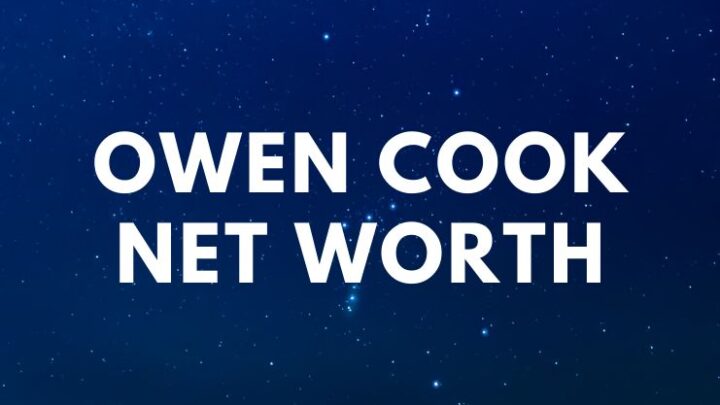 Owen Cook, also known by the name Tyler Durden, is a Canadian self-help speaker and dating coach who is best known for co-founding Real Social Dynamics company. He also shares dating tips on his YouTube channel.
Biography
Cook was born on October 1, 1979, in Canada Ottawa, Canada.
He went to Queens University to study Philosophy.
Real Social Dynamics
In 2002, Owen and Nick Cho co-founded Real Social Dynamics, the international leader in dating advice for men. Cook is the head of content and training expansion at Real Social Dynamics.
According to RSD's website:
"The past decade of my life has been devoted to nothing but the study of how regular guys (like YOU) can become EXCEPTIONAL at getting girls."
RSD has controversial tactics on picking women. For instance, in one video, Cook advised men to grab strange women and yell to them "You! What's Up? Come!" He also advised his audience to test this out on an unattractive woman first.
Owen said about his pick-up techniques:
"People think that some approaches used by the seduction community are misogynistic and that some aren't."
Owen went on to say:
"If a woman is exposed to the ones that are misogynistic, it's natural that she might form an impression of the community from that."
In 2014, he uploaded a video on YouTube in which he discusses with a group of men a sexual encounter he had with a stripper. The video has since been taken down from YouTube.
He said in the video:
"I didn't think she wanted to have sex again. But I just threw her on the bed."
Cook also said:
"I'm like 'I'll just make this quick because she doesn't even want it.'"
YouTube
Owen started his YouTube channel on November 28, 2010. So far, the channel has over 253,000 subscribers. In his videos, Cook teaches men easy tips and tricks to pick up women.
His most popular video is titled – "Meditation — A Beginner's Practical Guide." The video was uploaded on August 15, 2012, and it has more than 400,000 views.
He also has a secondary channel, named – "Tyler Free Tour." This channel has more than 169,000 subscribers.
Book
Cook published a book, titled – "The Blueprint Decoded."
In the book, he details the most profound dating secrets.
READ MORE: Nicole Byer Tattoo
Girlfriend
Owen Cook dates his girlfriend Roxanna since 2010.
One of his ex-girlfriends is an Instagram star, named – CJ Sparxx.
Children
Cook has two children, Vincent and Dylan.
Height
Owen is 5 feet 8 inches (1.72 m) tall.
Quotes
"Meetings are really about communication and that communication should give a benefit."
"The more oxygen to the brain, the more ideas to come out of it."
"Very key as far as enjoying life and being someone who is notable and of status."
READ MORE: Robert O'Neill & Jessica Halpin
Trivia
Owen took his alias Tyler Durden after Brad Pitt's character in the movie Fight Club.
He said:
"I picked Tyler Durden because I thought he was the archetype of a very cool character who had to let go of his old identity and move on to a new one."
In 2014, Julien Blanc, a Swiss-born instructor for Real Social Dynamics was kicked out of Australia after protests against his advocacy for the use of physical force to land women.
Scott Morrison, the Australian immigration minister, said:
"This guy wasn't putting forward political ideas."
Scott Morrison added:
"He was putting forward abuse that was derogatory to women and those values are abhorred in this country."
In addition, Julien Blanc's application for a British visa has been rejected.
Owen said he did not approve of Julien's behavior. He said:
"[Julien Blanc] was an idiot trying to be inflammatory for posting it."
Later, Julien apologized for his actions:
"I just want to apologize to anyone I've offended in any way."
Blanc went on to say:
"This was never my intention and I just want to put it out there."
According to Owen, you need to take action and do it yourself if you want to make things work for you. Blanc got married on May 25, 2019.
READ MORE: Nancy Silverton Net Worth
Owen Cook – Net Worth
Cook earns most of his wealth from managing Real Social Dynamics. RSD offers men coaching seminars around the world, charging about $1,600 for tips on how to date women. He uses social media platforms (especially Instagram and YouTube) to promote the company.
Moreover, Cook earns some money from selling his DVDs as well as his book. Therefore, self-help speaker Owen Cook has an estimated net worth of $1 million.
READ THIS NEXT: Vic Edelbrock Jr. Net Worth
References

https://globalnews.ca/co-founder-of-rsd-describes-forcing-sex-on-woman/
https://hitberry.comowen-cook-aka-tyler-durden-s-girlfriend-and-children
https://www.theguardian.com/julien-blanc-barred-entering-uk-pick-up-artist