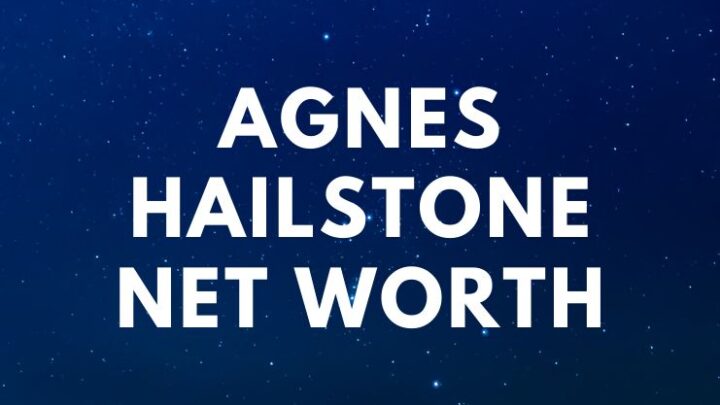 Agnes Hailstone is a TV personality who is starring in the reality show – "Life Below Zero." She lives with her family in Noorvik, Alaska.
Biography
Hailstone was born on June 14, 1972, in Noorvik, an Inupiat city in the Northwest Arctic Borough in Alaska.
The city has a population of about 668.
Agnes is from the Iñupiaq family, a group of Alaska Natives. Along with other Inuit groups, they originate from the Thule culture. Currently, the Iñupiat population in the US numbered over 19,000.
She has spent her entire life in Alaska.
Life Below Zero
Agnes is one of the cast members of the National Geography documentary television series "Life Below Zero."
The reality show follows people who live in the remote areas of Alaska, who survive using the resources they have.
Geoff Daniels, executive VP of global unscripted entertainment, National Geographic, stated:
"Life Below Zero has become a multiple Emmy award-winning fan favorite because it captures the harsh reality and stark beauty of living off the grid in one of the world's most unpredictable and unforgiving environments."
Daniels went on to say:
"It truly delivers all the awe and wonder our viewers expect – with zero risk of frostbite."
Interesting fact – in the last decade, around 60 different shows set in Alaska have been filmed.
The Meaning Of Agnes' Chin Tattoo
Hailstone has four lines tattooed below her lips. This type of tattoo was used to protect women during enemy raids.
Currently, it transmits to men that a woman had reached puberty and that she is available for marriage.
Note – there is strong evidence dating back almost 4,000 years of Inuit women bearing facial tattoos.
READ MORE: L.T. Hutton Net Worth
Husband
Agnes got married to Chip Hailstone (real name – Edward V Hailstone) in 1992. Chip was born in Montana, but he later moved to Alaska.
Chip had missed one season of Life Below Zero since he was sentenced to 15 months in prison after making false statements to police and being charged with two counts of perjury.
He said that a Noorvik resident pointed a rifle at his daughter after an altercation as well as that an Alaskan state trooper physically assaulted his daughter Tinmaiq.
He also said that these incidents have caused him to fear for his family's safety. However, Sgt. Duane Stone of Kotzebue's Detachment C squad declared:
"I'm sorry he feels that way. He is very, very safe but he needs to stay compliant with the law."
Fortunately, Agnes is a skilled hunter and was capable of providing food for her family's needs. She said:
"The last 10 months have been pretty long and sad with Chip being gone. Food didn't taste good, coffee didn't taste good. But I got through it."
Hailstone continued:
"I had my daughters with me and they've actually gone from walking behind me to walking by my side and hunting with me."
Agnes later added:
"It's been really awesome watching these girls in the last year growing up. We survived, we've improved, and now we're just a lot stronger."
Before her marriage with Chip Hailstone, Agnes was married to Douglas J. Carter.
Children
Agnes has two sons, Jon and Douglas, from her previous marriage with Douglas J. Carter.
She and Chip have five daughters, named – Qutan, Carolina, Mary, Iriqtaq, and Tinmiaq.
The entire family lives on the Kobuk River in Noorvik 19 miles North of the Arctic Circle. The family relies on the hunting of animals and sea creatures to survive.
Iriqtaq and Mary had played many sports during high school.
READ MORE: Kyle Myers Net Worth
Height
Agnes is 5 ft 3 in (161 cm) tall.
Trivia
She owns a Mosin Nagant, a five-shot, bolt-action, military rifle that was used by the armed forces of the Soviet Union.
Agnes had a brother, who died.
Other cast members of Life Below Zero include – Jessie Holmes, Glenn Villeneuve (born in Jericho), Erik Salitan, Ricko DeWilde, Sue Aikens (owns and operates Kavik River Camp), and Andy Bassich.
Agnes Hailstone – Net Worth
She earned most of her wealth from performing in the reality show "Life Below Zero." So far, Agnes has appeared in 133 episodes.
In addition, Alaskans get paid to live in Alaska, thanks to interest from North Slope oil revenue. The amount typically ranges from $1,000 to $2,000 per person ($9,000 to $18,000 for a family of 9). Therefore, reality show star Agnes Hailstone has an estimated net worth of $125,000.
READ THIS NEXT
References

https://www.indiewire.com/life-behind-life-below-zero-survive
https://www.cbc.ca/north/inuit-tattoos-holly-nordlum