Eddie the Eagle (real name – Michael Edwards) is an English ski-jumper and Olympian who represented Great Britain at the 1987 World Championships.
Michael was ranked 55th in the world.
Biography
Edwards was born on December 5, 1963, in Cheltenham, Gloucestershire, England, UK.
He has a sister, Liz, who is two years younger, as well as a brother. Eddie said in an interview:
"When I was a child, my brother was always picking on me."
Michael went on to say:
"Generally, he was the one who would start the fights, but I gave as good as I got."
Eddie learned to ski when he was 13.
In 1987, Edwards represented Great Britain at the World Championships.
He was ranked 55th in the world but was qualified for the 1988 Winter Olympics ski-jumping competition.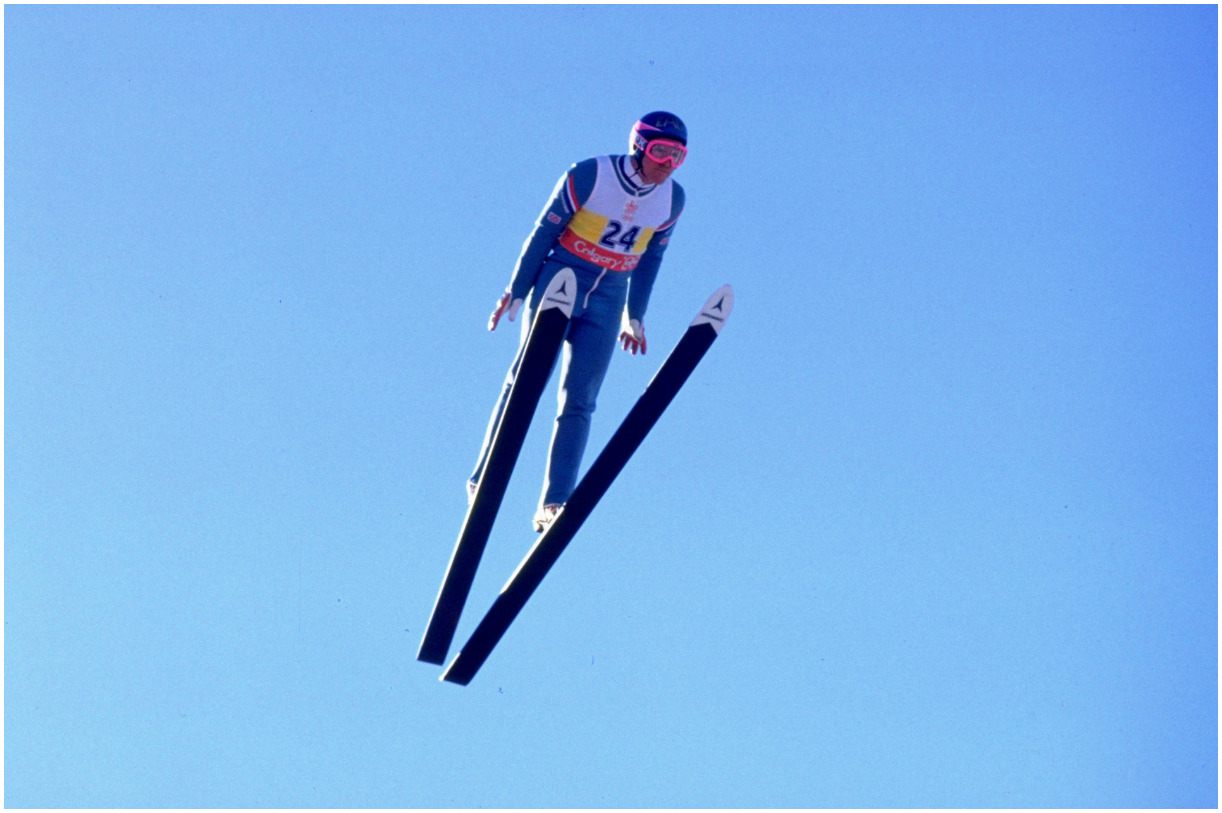 The 1988 Winter Olympics was held in Calgary, Alberta, Canada.
READ MORE: Bradley Martyn Biography
Eddie became the first British ski jumper to compete in the Olympics since 1929. He later said:
"After Calgary, I was getting three or four marriage proposals every day from all over the world."
He often ate food scavenged from campsite bins since Michael had neither a sponsor nor a coach.
During the 1988 Winter Olympics, he finished last in both the 70 meters and 90 meters events. Edwards confessed in an interview:
"If you are the best in the world you can go to the world championships."
Eddie added:
"If you are the best in your country you should fly the flag for it at the Olympics."
Following the 1988 Winter Games, the International Olympic Committee instituted a rule known as the "Eddie the Eagle Rule."
According to CBC, the rule requires Olympic hopefuls to finish in the top half of an international competition.
In 1991, his song, "Mun nimeni on Eetu" ("Eetu's my name"), reached #2 in the Finnish Single Charts (1991).
Eddie said about the song: "A guy wrote a song about me, and I went over and sang the song with him and had a great time."
After the 1988 Winter Olympics, his finances rose significantly.
Eddie said: "Over the next three or four years, I must have banked £1.5 million easily."
However, Michael was declared bankrupt in 1992.
He explained: "I was forced to file for bankruptcy because the fund was mismanaged." Michael continued: "I sued, and the matter was settled out of court at the 11th hour."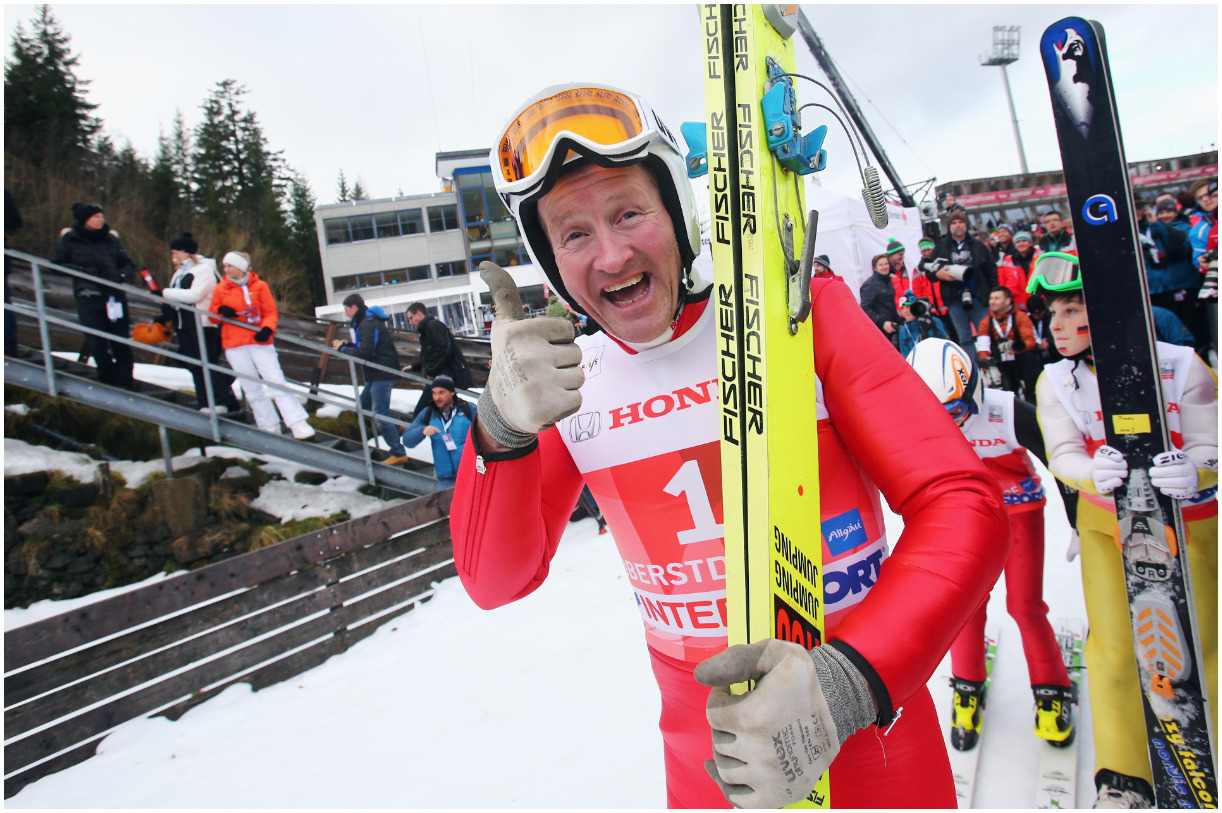 To support Eddie's attempt to reach the 1998 Games in Nagano, Eagle Airlines sponsored Michael. But, he failed to qualify for the competition.
Eddie graduated from De Montfort University in Leicester with a degree in law in 2003.
He made a return visit to Calgary on February 13, 2008, to participate in festivities marking the 20th anniversary of the 1988 Winter Olympics.
Edwards commentated on the British television series The Jump in January 2014.
READ MORE: Is Gwen Stefani married?
Film
In 2016, a British biographical sports comedy-drama film, Eddie the Eagle, was released.
The film was nominated for the Empire Award for Best British Film in 2017. It had its world premiere at the Sundance Film Festival.
The film grossed more than $46.1 million worldwide.
Eddie the Eagle stars Jim Broadbent, Iris Berben, Christopher Walken, Hugh Jackman, and Taron Egerton as Michael Edwards.
It was directed by Dexter Fletcher.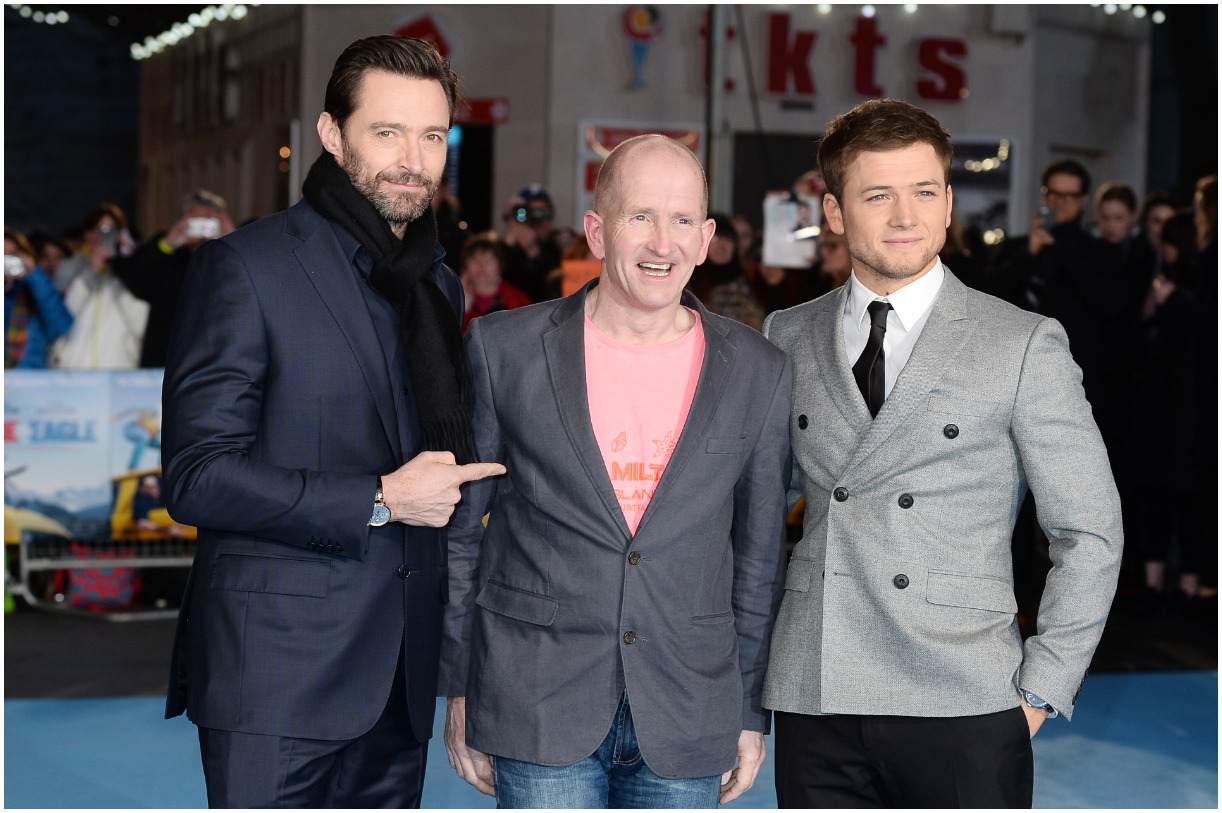 Eddie said about the film:
"I was thrilled to have a film made about my life – I thought they did a fantastic job."
When actor Taron Egerton was asked by Oklahoman how did he learn to ski jump for the film, Taron responded: "I never skied before." Egerton continued: "So I had to go out to Germany a couple of weeks early and make sure I could ski."
In 2017, Eddie made some jumps at the ski jumping facilities at Canada Olympic Park. Edwards said: "I haven't jumped for a long, long time." Eddie continued: "twenty years, I think, '97 was the last time I did any jumping."
Wife
In June 2003, Eddie the Eagle married Samantha Morton.
In 2014, Samantha broke up with Michael.
They got divorced in 2016.
He said in an interview: "Losing my marriage and my family life hurts more than anything that ever happened to me in ski-jumping."
READ MORE: Biography of Tim Tebow
Children
The couple has two daughters, named Ottilie and Honey.
Height
Eddie the Eagle is 5 ft 8 in (173 cm) tall.
Trivia
His nicknames include Unsteady Eddie, Abominable Snowman, Mr. Magoo, and Inspector Clouseau on skis.
READ MORE: Vinny Pazienza Net Worth
Eddie the Eagle – Net Worth
Michael made a lot of money after he participated in the 1988 Winter Olympics. "Once I was making £10,000 for an hour's work," Eddie said in a 2010 interview.
Edwards also earned some money from selling his book – "On the Piste."
All the royalties (about £180,000) he received from the movie Eddie The Eagle had to hand over to his wife and daughters after the divorce. He said: "because we had children, and other factors, I ended up losing 85%. I'm wiped out."
Currently, he makes money from speaking engagements. For instance, he was part of Aldi's Winter Olympics advertising campaign. Therefore, Eddie the Eagle has an estimated net worth of $0.15 million.
READ THIS NEXT: Who is Katelyn Ohashi?
Featured image source – © Guliver / Getty Images.