Rod Rosenstein is an American attorney who served as the 37th Deputy Attorney General of the United States from April 2017 until May 2019. Rosenstein has also served for 12 years as a US attorney for Maryland during the administrations of Barack Obama and George W. Bush.
Biography
He was born on January 13, 1965, in Philadelphia, Pennsylvania, USA, as Rod Jay Rosenstein.
His sister is physician Nancy Messonnier.
Rod grew up in the upscale Philadelphia suburb of Huntingdon Valley.
In 1982, he graduated from Lower Moreland High School.
In 1986, Rosenstein graduated from the Wharton School of the University of Pennsylvania with a bachelor's degree in economics.
In 1989, Rod earned his J.D. cum laude from Harvard Law School. While attending Harvard, Rosenstein was an editor of the Harvard Law Review.
From 1990 to 1993, Rosenstein worked as a trial attorney with the Public Integrity Section of the Criminal Division of the US Department of Justice.
From 1994 to 1995, he was a special assistant to the Assistant Attorney General (Criminal Division).
In 1995, he joined the team of lawyers investigating the Whitewater scandal.
In 1997, Rod became an Assistant U.S. Attorney in Maryland.
He served as Principal Deputy Assistant Attorney General for the Tax Division of the US Department of Justice from 2001 to 2005.
U.S. Attorney
He was sworn in as US Attorney on July 12, 2005, after the US Senate unanimously confirmed his nomination.
From 2008 to 2014, Mr. Rosenstein was a member of Bethesda's Reform Temple Sinai.
Deputy Attorney General
On February 1, 2017, President Donald Trump nominated Mr. Rosenstein to serve as Deputy Attorney General for the US Department of Justice.
At the time of his confirmation (April 25, 2017) as Deputy Attorney General, Rosenstein was the nation's longest-serving US Attorney.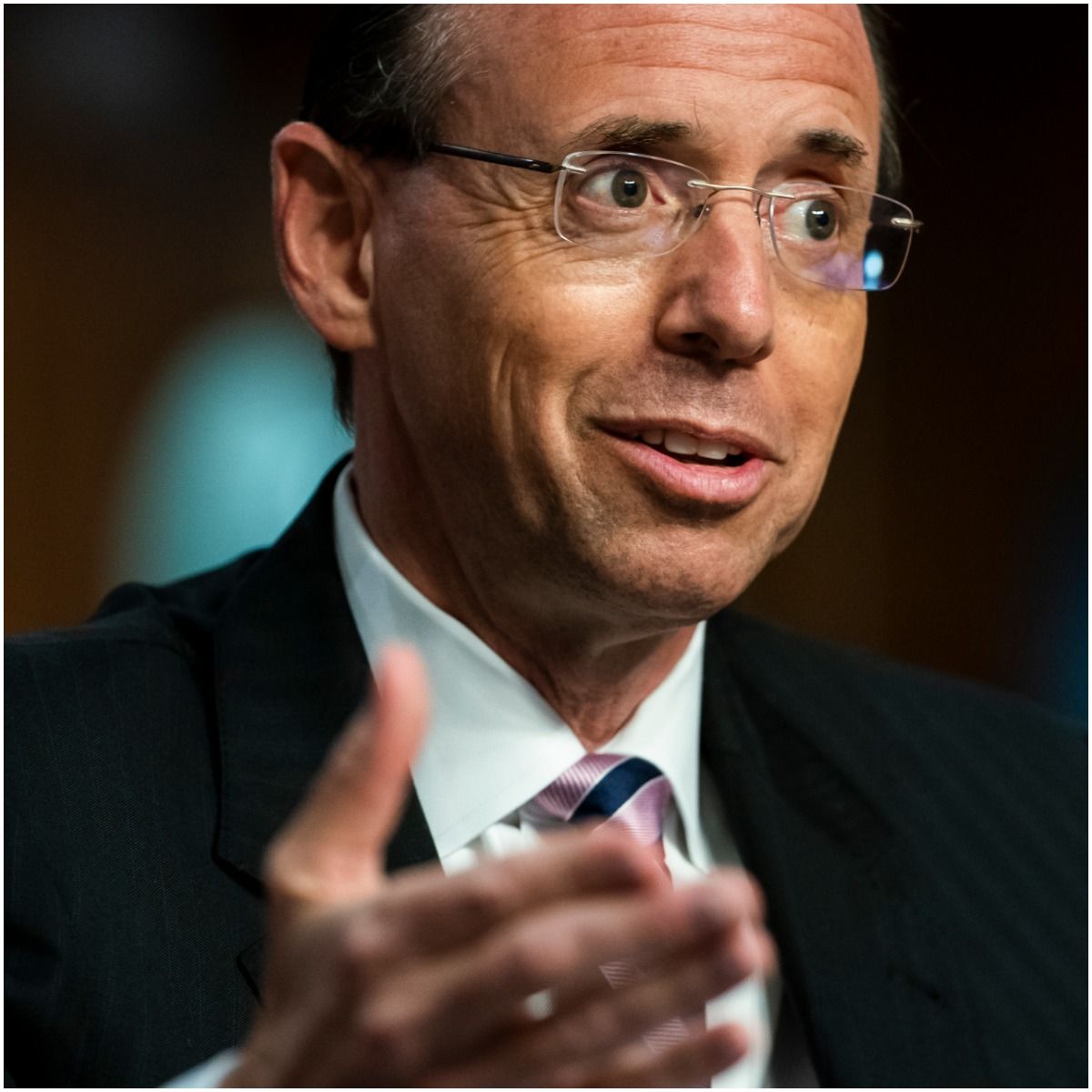 In May 2017, he appointed Robert Mueller to serve as special counsel for the US Department of Justice. He said: "In my capacity as acting Attorney General, I determined that it is in the public interest for me to exercise my authority and appoint a Special Counsel to assume responsibility for this matter."
"I believed at the time…and I still believe it was the right decision under the circumstances," Rod stated in another interview.
Resignation
He resigned from his position as Deputy Attorney General on May 11, 2019.
"We keep the faith, we follow the rules, and we always put America first," he wrote in his resignation letter to President Trump. Rosenstein added: "The Department of Justice made rapid progress in achieving the administration's law enforcement priorities."
"Rod has been an invaluable partner to me during my return to the department, and I have relied heavily on his leadership and judgment over the past several months," attorney general William Barr said in a statement.
The man nominated to succeed him is Jeffrey A. Rosen.
In January 2020, Rosenstein joined the law firm King & Spalding's D.C. Office. "His arrival underscores the firm's longstanding commitment to effective advocacy on the most complex and highest-stakes government-related matters," said Robert D. Hays, Jr., chairman of King & Spalding.
Wife
Rod Rosenstein is married to Lisa Barsoomian, a former Assistant US attorney. Lisa also worked as a lawyer for the National Institutes of Health.
READ MORE: Jschlatt Age
Children
They have two daughters, Allison and Julia.
Quotes
"It is important to separate the role of politics in setting priorities and the decision to prosecute cases."
"Laws are there for a reason, and we have an obligation to follow them."
"We ignore fleeting distractions and focus our attention on the things that matter."
"In any political job, you recognize that your time is going to be limited."
"Our nation is grounded on the rule of law, and the public must be assured that government officials administer the law fairly."
"Remain gracious in times of defeat, and humble in moments of victory."
"It's not our job to render conclusive factual findings."
READ MORE: Steve Baxter Net Worth
Rod Rosenstein – Net Worth
Rosenstein earned most of his wealth from serving in leadership positions at the US Department of Justice for almost two decades. From April 2017 until May 2019, he served as the 37th Deputy Attorney General of the US. The annual salary of a Deputy Attorney General in the US is around $180,000.
In addition, Rod has served as an adjunct professor, teaching classes on trial advocacy and federal criminal prosecution. He currently works at the law firm King & Spalding's D.C. Office.
Therefore, Rod Rosenstein has an estimated net worth of $1 million.
READ THIS NEXT: Who is Neal Brennan?