What is Jschlatt's net worth? Also, what is Jschlatt's real name?
Introduction
Jschlatt is probably most well-known for one thing: he gets canceled a lot.
In an era of shock jocks, attention seekers, and pranksters who take everything a step too far, Jschlatt is constantly hovering on (or crossing over) the line of impropriety.
And he seems to like it there.
Clearly, a lot of people like his confrontational style, too: he's got more than 4 million followers across his two YouTube channels.
He's also a gamer, who collaborates with Dream and CallMeCarson—until Carson King was accused of sexual misconduct in January of 2021. Jschlatt plays Among Us and Minecraft, trolls fans for views, and maybe lies to fansites about his birthday.
Here's what else we know.
The Origin Story
Ok…what we don't know for sure is his birthday.
Jschlatt told a popular fan site that his birthday was September 10, 2001, claiming it was one day before the historic 9/11 attacks.
That year, the site wished him a happy birthday on social media, to which he replied, "It's not my birthday, [expletive]."
Fans were quick to point out that he only lied about the year of his birth, but that the fansite was actually right—he was born on September 10.
According to a post celebrating Jschlatt being legally able to drink on September 10, 2020, it looks like Jschlatt was actually born on September 10, 1999.
He grew up as an orchestra kid and played the cello through middle and high school.
He went on to study computer science and cybersecurity in college but dropped out instead of graduating.
He says that the move left him with almost $100,000 in student loans and that he studied at Harvard. "I went to Harvard, and I completed all four years," Schlatt said in an interview. "Came back, I did some more #### … keep it off the books for now."
Originally a Brooklyn, New York, kid, he moved to Austin, Texas, to pursue a career as an influencer.
Schlatt once worked at a delicatessen in New York.
The young gamer is known for leading fans on about his relationship with fellow YouTuber, Minx.
The Irish influencer even posted on her Twitter account on April 1, 2021: "the fact that people don't realize me and schlatt have been dating the whole time."
Some fans failed to pick up on the fact that Minx posted the tweet on April Fools' Day, but she set the record straight—and ended any speculation that she was dating the gamer.
Social Media Stardom
Schlatt has risen through the gaming ranks with his OTT, offensive, and blunt persona.
He plays a role in which he is a "strongly conservative" fraudster who was anti-Obama.
The bit, on his secondary channel, is incredibly popular.
Jschlatt was also a co-host on the Sleep Deprived podcast, alongside his buddies Mikasacus, Apandah, and Aztrosist.
The podcast launched its first episode on November 17, 2020, with the tagline "lighthearted discussions at ungodly hours."
In March 2021, he joined the gaming organization "One True King" as a content creator. The org was founded by Tips Out, Asmongold, Rich Campbell, Esfand, and Mizkif.
What is Jschlatt's Real Name?
Jschlatt's real name is Johnathan Schlatt, Jonathan Schlatt, or Jonathon Schlatt.
Face Reveal
During a stream, Schlatt has shown his face when he reached 100,000 followers. Note – the video was deleted.
After his face reveal stream, many of his followers have pointed out the similarity with Logan Henderson from Big Time Rush, a pop music boy band that also consisted of Carlos Pena Jr., James Maslow, and Kendall Schmidt.
Henderson also played the role of Logan Mitchell on the TV series "Big Time Rush." One viewer said: "damn, he really is logan from big time rush."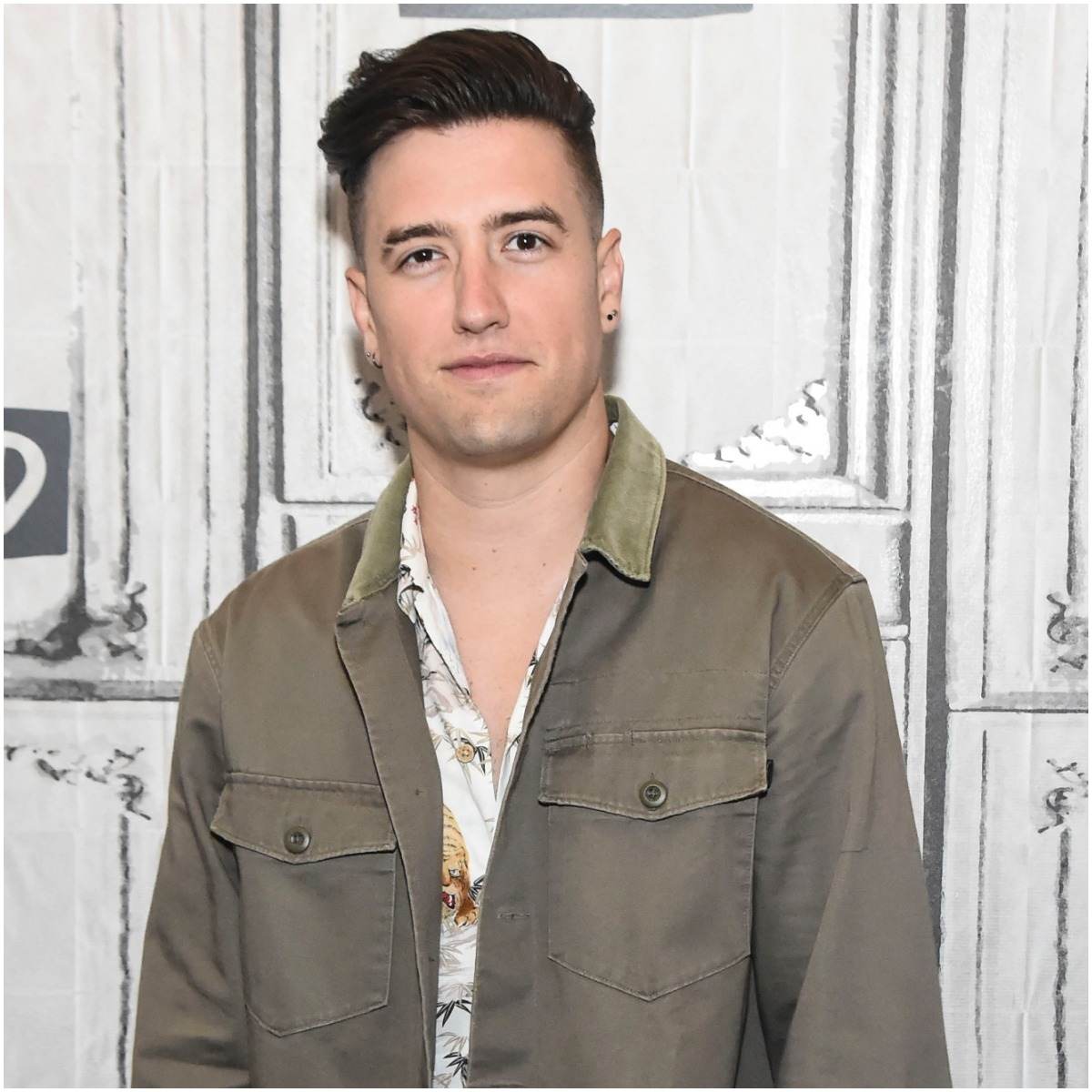 Quotes
"Thinking about running for president."
"The past 11 years of my life have been spent aimlessly wandering the aisles of Costco."
"Quitting youtube to pursue my true passion, deforestation."
"I would pay good money to never see a Minecraft Youtuber trend on Twitter again."
"They say that Christmas isn't just a day; it's a frame of mind."
[About a photo with CallMeCarson drinking from one of his personalized cans] "Another happy customer."
"I truly believe that I am superior to God."
READ MORE: Doublelift Net Worth
Height
Schlatt is 6 ft 3 in (190.5 cm) tall (at least this is what he said in one of his streams).
Trivia
He is a fan of Cow Chop and Sugar Pine 7.
Some of his nicknames are:
Wilbur's Pretty Princess;
Smoke Stack;
The Pacifier starring Vin Diesel;
Mr. Moustache;
Mr. Business;
Fruit Ninja.
Other popular Twitch streamers are – Bajheera, Swifty, and Asian Andy.
Jschlatt – Net Worth
Johnathan earned most of his wealth from advertisements on his YouTube channels (over $400,000 in revenue, before taxes), streaming on Twitch (ads, donations, sponsors), and selling merch.
He has over 2,600 subs on Twitch — meaning about $6,500 in revenue per month from subs. "I've been streaming on Twitch for about a month now," Johnathan tweeted in April 2019, "and it's probably one of the best decisions I've ever made."
Jschlatt sells merch on his website – schlatt2020.com/collections/all.
He's also a member of the esports organization OTK.
Therefore, American Twitch streamer Jschlatt has an estimated net worth of $500,000.
READ THIS NEXT: Who is Rachel Cruze's husband?