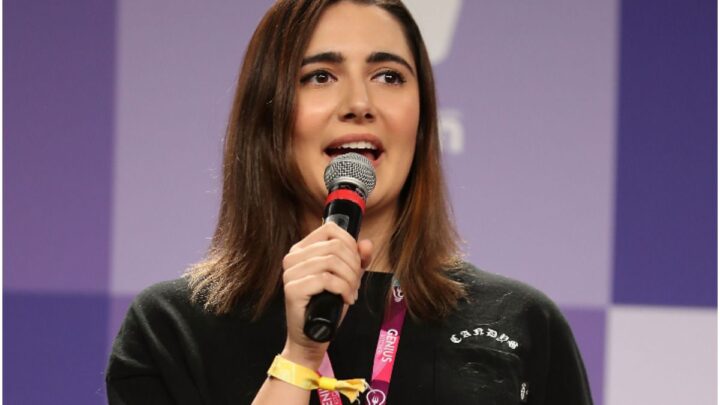 Safiya Nygaard is an American beauty and fashion YouTuber who gained fame while working for BuzzFeed.
Biography
She was born on July 16, 1992, in Santa Clara, California, USA as Safiya Jaffer Nygaard.
Safiya has a younger brother, Adil Nygaard. Her mother, Mumtaz, is Indian, while her father is Danish.
In the summer of 2008, Nygaard served as an intern at the San Francisco Shakespeare Festival.
In 2011, she graduated from Whitney M. Young Magnet High School.
In 2014, Nygaard earned her bachelor's degree in Drama and English at Stanton University.
During college, Safiya acted in plays for the Stanford Theater and Performance Studies production, such as The Crucible, Les Liaisons Dangereuses, and Cat on a Hot Tin Roof. At the same time, she worked as a sales assistant at Abercrombie & Fitch and as a Library intern at Victory Gardens Theatre.
From June 2011 to August 2011, she served as a supplies coordinator at Stanford Educational Program for Gifted Youth.
On November 9, 2011, Safiya started her self-entitled YouTube channel. As of January 2021, her channel has over 9.1 million subscribers.
From November 2011 to April 2012, Nygaard worked as a marketing associate for Glassmap, a social network and communication platform.
From March 2013 to June 2014, Safiya served as an executive director at Stanford Theater Laboratory.
BuzzFeed
In 2015, she joined BuzzFeed. At the media and entertainment company, Nygaard became a co-founding member and co-creator of the Ladylike series, a streamy-nominated show featuring content about all-things relating to the life of a woman.
She left the company in January 2017. Safiya's explanation for leaving BuzzFeed was that she was excluded from the decision-making process about the Ladylike show as well as a desire for independence.
"The overarching reason why I left BuzzFeed is to have independence," Safiya explained.
After Nygaard left BuzzFeed, she started to focus on her YouTube channel. Her videos take on everything from the history of makeup products to fashion.
In 2018, she performed as an investigative reporter in 10 episodes of Escape the Night, a fantasy horror reality web series that follows The Savant (Joey Graceffa).
Husband
In 2014, Safiya Nygaard began dating Tyler Williams, the CEO and founder of Nextbeat, a digital space allowing for the creation of interactive vlogging experiences.
According to the company bio, Nextbeat is "a real-time video platform that combines the intimacy of live streaming with the focus and rewatchability of tighter, more compact video."
The two first met at Stanford University.
In December 2018, Williams proposed to Safiya near a well at Disneyland.
Tyler and Safiya got married in 2019. There were many famous guests present at the wedding, including – Ben Mazowita, Cristine Rotenberg, Ryland Adams, Shane Dawson, Julian Solomita, and Jenna Marbles.
"We've seen each other through career changes, we've traveled the world together, we've adopted and taken care of a dumpster cat together," Williams commented about their relationship.
READ MORE: iDubbbz Net Worth
Height
5′ 9″ (1.75 m)
Quotes
"I think about the fact that my cat is as old as Emma Chamberlain — he might even be older."
"My sleep schedule has evolved into being completely nocturnal."
Trivia
Nygaard's favorite sports team is the ice hockey team Chicago Blackhawks.
She's a big Harry Potter fan.
READ MORE: Yassuo Net Worth
Safiya Nygaard – Net Worth
Nygaard earns most of her wealth from sponsors and ads on YouTube. As of October 2020, her channel has over 1.4 million views, meaning about $3 million in revenue, before taxes. She also worked at BuzzFeed for almost two years.
In addition, Safiya makes money from publishing occasional sponsored posts to her 2.2 million followers on Instagram. Therefore, beauty YouTuber Safiya Nygaard has an estimated net worth of $3.5 million.
Featured image source – © Guliver / Getty Images.
READ THIS NEXT: Who is Towelliee?