Sarah Rice is an American reality game show star and radio talk show host who is best known for her appearances on MTV's The Challenge and Real World Brooklyn.
Biography
She was born on February 25, 1986, in San Francisco, California, USA.
In 2009, she appeared on MTV on The Real World: Brooklyn, a reality television series that follows a group of diverse people.
In 2010, Sarah was featured in one episode of the documentary television series Reality Obsessed.
In 2015, Sarah earned her Bachelor of Arts in Psychology from California State University-Long Beach.
In 2019, Rice received her Master's degree in Marriage and Family Therapy.
The Challenge
From 2009 to 2016, Sarah appeared in 79 episodes of The Challenge (initially known as Road Rules: All-Stars), a reality game show on MTV. She also appeared in 6 episodes of The Challenge: After Show.
She won The Challenge twice.
Rice left The Challenge after Johnny 'Bananas' Devenanzio didn't split his winnings ($275,000) with her and took all of the prize money at the end of Rivals III.
"It was about me looking at the amount of money that was on the line and looking at what I would be able to do with it," Devenanzio told People in August 2016.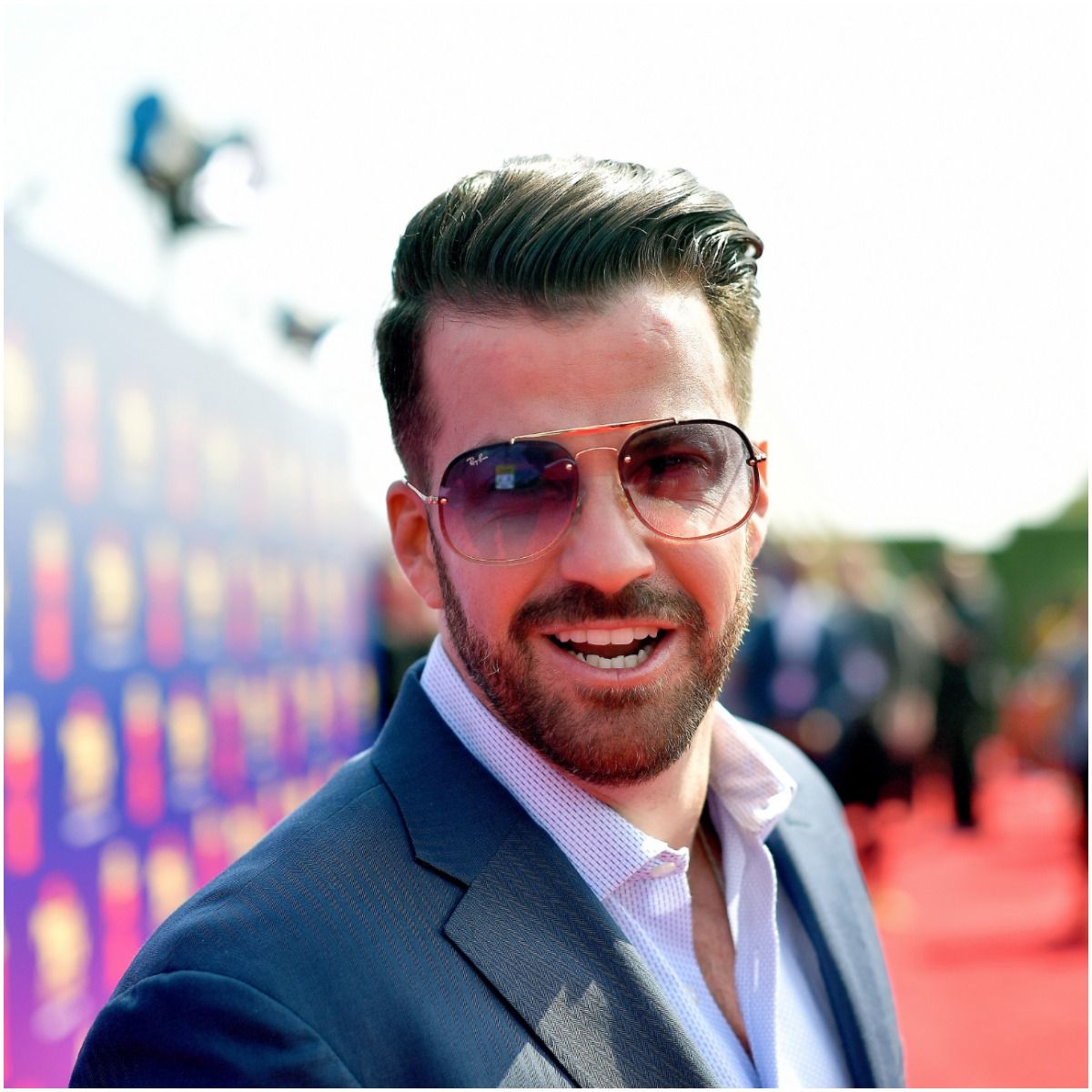 He added: "And then when I factored in the relationship Sarah and I had, or lack thereof, it wasn't that difficult of a decision for me."
"It would be so out of character for him to split the money," Sarah said in a later interview. She also said: "The reason for why he did it changes every single time. The reason doesn't matter."
Later, MTV tried to persuade Sarah back on The Challenge. "It's so funny because they call, and they dangle the carrot," Rice told College Candy. "And they always use some sort of persuasive language."
Husband
In 2014, Sarah got engaged to Landon Patterson.
Landon proposed to her at Los Angeles' Magic Castle.
The two first meet in 2009.
In May 2015, Sarah Rice married Patterson.
In 2018, Rice suffered a miscarriage at 12 weeks pregnant with her first child with Patterson.
"I think for the first time in my entire life, I felt sorrow. I had felt grief before. I felt loss," Rice confessed. She went on to say: "What was really traumatizing for me was that the baby stopped growing at about nine weeks, and I didn't find out 'til 12 weeks."
In 2019, Rice and Landon Patterson got divorced. She said they, as a couple, could "be really good, but not a good fit." Sarah added: "I was like, I just have to tell him that I love him, but I'm just not in love with him."
READ MORE: LazarBeam & Ilsa Watkins
Boyfriend
Rice is currently dating Rhen Bass.
"You are the strongest man I know and have taught me so much about real love. I am so honored to be yours and so proud that you are mine," Sarah wrote on Instagram in October 2020.
Quotes
"Opening up your heart is a hard thing to do, but it's the only way to let love in!"
"What does success mean to you? Is it finding happiness? A sense of purpose? Having power?"
"If you & your date take a sip at the same time, it's said to be a sign that you're enjoying yourselves."
"I usually love winning."
READ MORE: Ssundee Net Worth
Sarah Rice – Net Worth
Rice earned most of her wealth from appearing on Real World Brooklyn, Reality Obsessed, The Challenge, and The Challenge: After Show.
She is the host of The Brain Candy Podcast with Susie Meister. In addition, Sarah sells custom illustrations and handmade jewelry on Etsy. Therefore, Sarah Rice has an estimated net worth of $1 million.
READ THIS NEXT: Who is Lance Stewart?