What is Scarlett Johansson's net worth?
Introduction
Scarlett Johansson is an American actress best known for her recurring role as the Black Widow in the Marvel Cinematic Universe.
Biography
She was born on November 22, 1984, in Manhattan, New York City, New York, USA, as Scarlett Ingrid Johansson.
Her grandfather was writer Ejner Johansson.
Her parents, Karsten Johansson and Melanie Sloan separated when she was 13.
Johansson debuted in the cinema in the comedy "North" (1994).
In 1999, Scarlett appeared in the music video for Mandy Moore's single – "Candy."
In 2002, she graduated from Professional Children's School in Manhattan, NYC.
In 2005, Scarlett portrayed Nola in Woody Allen's drama Match Point.
In 2008, Johansson portrayed Cristina in the comedy-drama film Vicky Cristina Barcelona.
In May 2008, she released her first album, "Anywhere I Lay My Head," via Atco Records. The album sold more than 5,000 copies in its first week of release.
In 2010, Scarlett made her Broadway debut in "A View from the Bridge."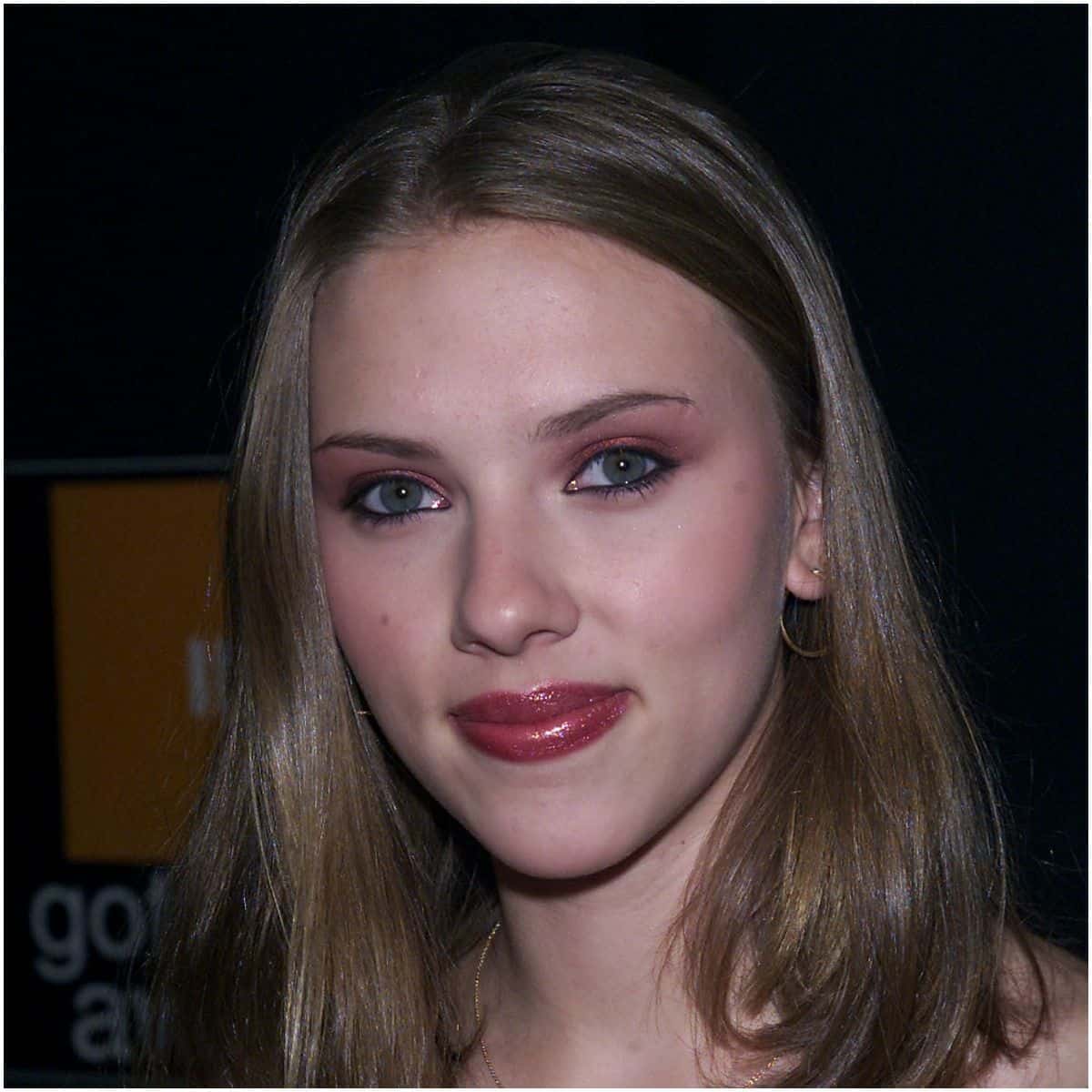 In February 2015, she formed a band called the Singles.
In 2018, she was the voice of Nutmeg in the animated science-fiction comedy "Isle of Dogs."
In April 2019, Johansson sat down with Sean Evans – the host of Hot One – to discuss a variety of topics while eating scorching hot wings. During the show, Evans bombards Scarlett with questions about Avengers, including how Thanos would be defeated or if Captain America will die. The actress didn't give away any spoilers.
Also in 2019, Johansson appeared in Taika Waititi's "Jojo Rabbit" and Noah Baumbach's "Marriage Story."
In July 2021, Black Widow is set to hit theaters worldwide. The film was directed by Cate Shortland.
"It's a challenge in a male-dominated industry to tell a woman's story from the perspective of a female director and focus on the heart of something that is inherently female," Scarlett told Marvel.
Husband
On September 27, 2008, Scarlett Johansson married Ryan Reynolds in a small ceremony in British Columbia, Canada.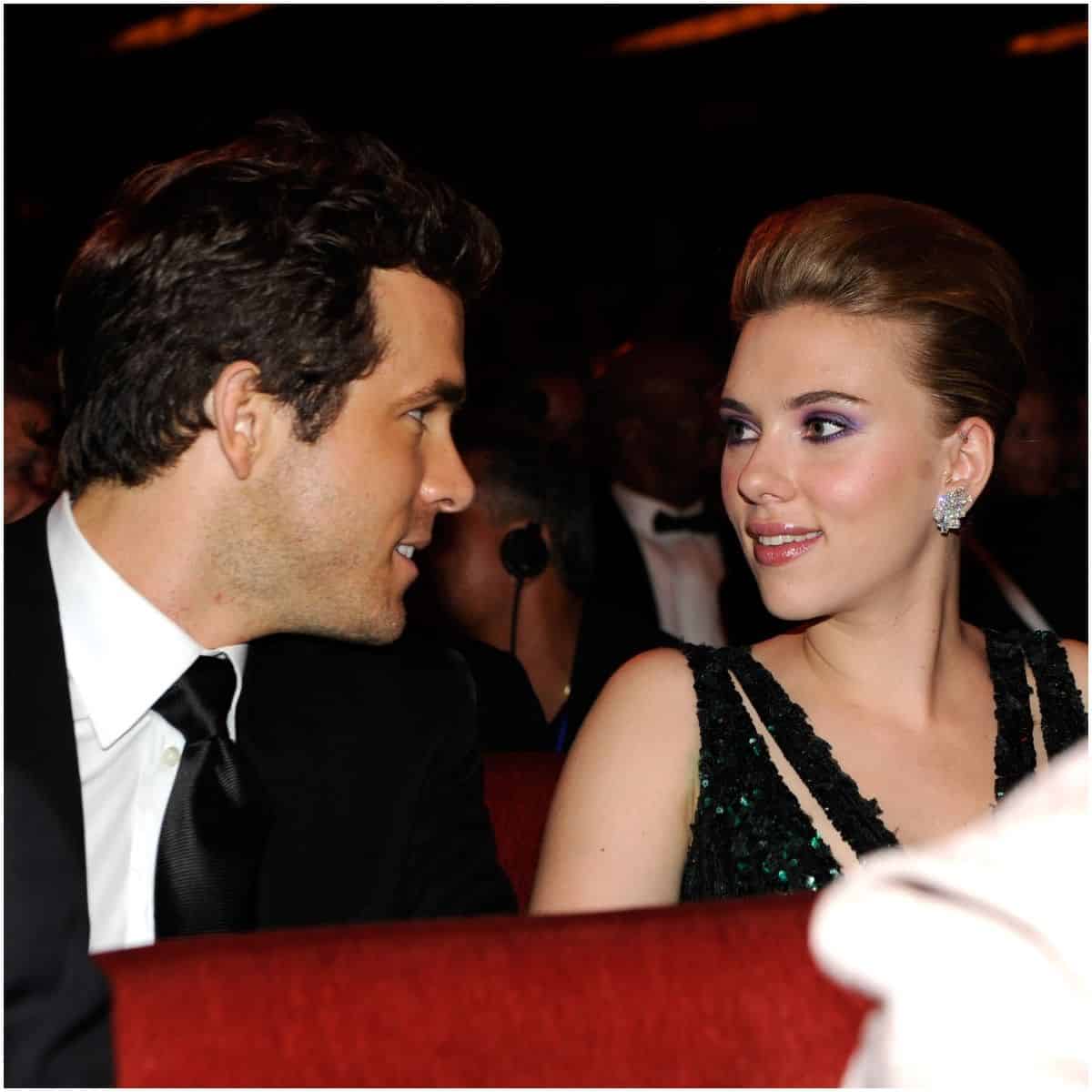 They divorced in 2011.
After her split from Ryan, Scarlett was romantically linked to Sean Penn. "I don't think it's natural to be a monogamous person," Scarlett once said.
In August 2013, Johansson became engaged to French journalist Romain Dauriac. He's also the owner of an independent advertising agency in France.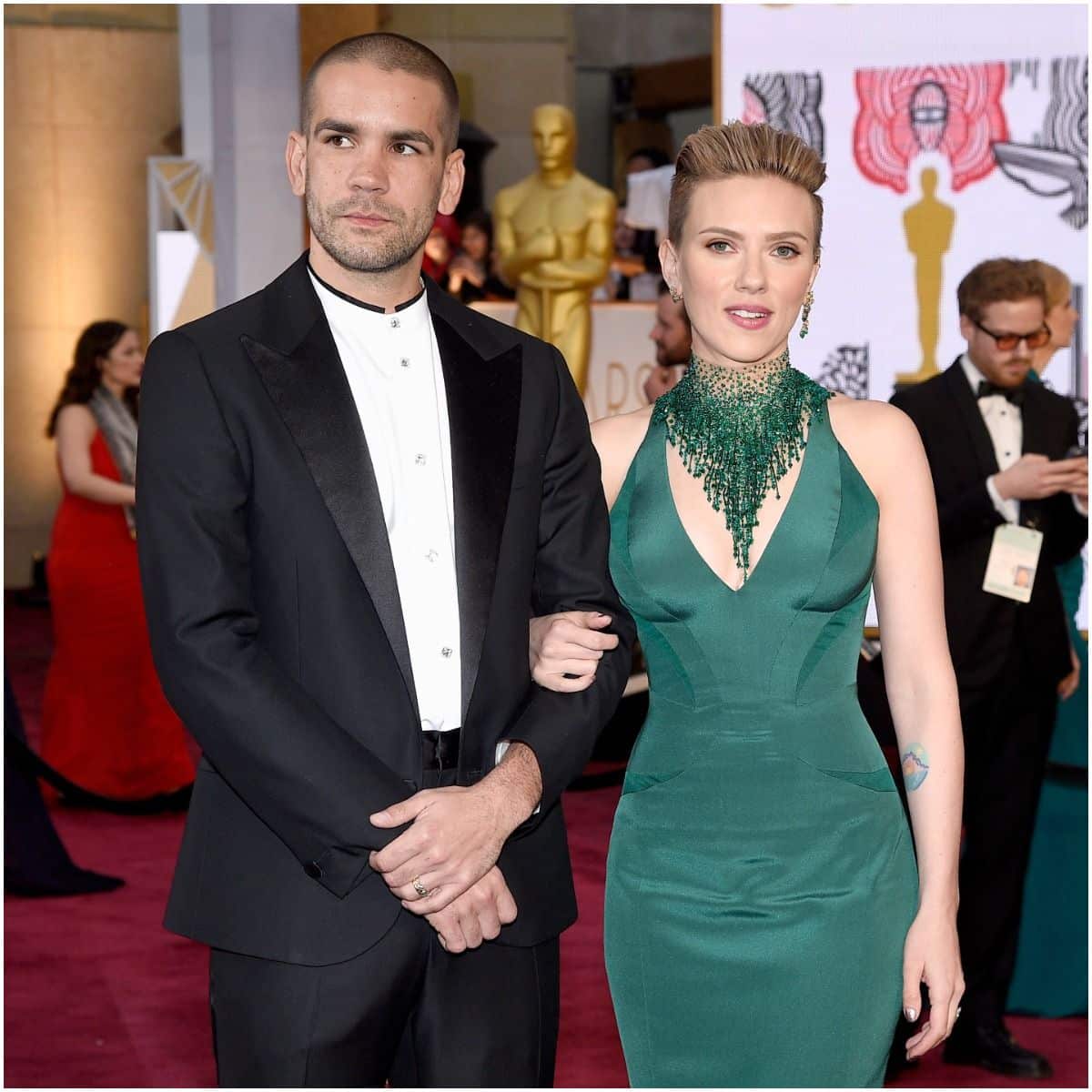 Scarlett and Romain married on October 1, 2014.
"I love his brain more than anything," Johansson said about Dauriac. "He does all the sweet gestures for me. He's a gentleman."
The couple divorced on September 12, 2017.
"As a devoted mother and private person and with complete awareness that my daughter will one day be old enough to read the news about herself, I would only like to say that I will never, ever be commenting on the dissolution of my marriage," the actress said in a statement at the time.
In October 2020, Johansson married Colin Jost.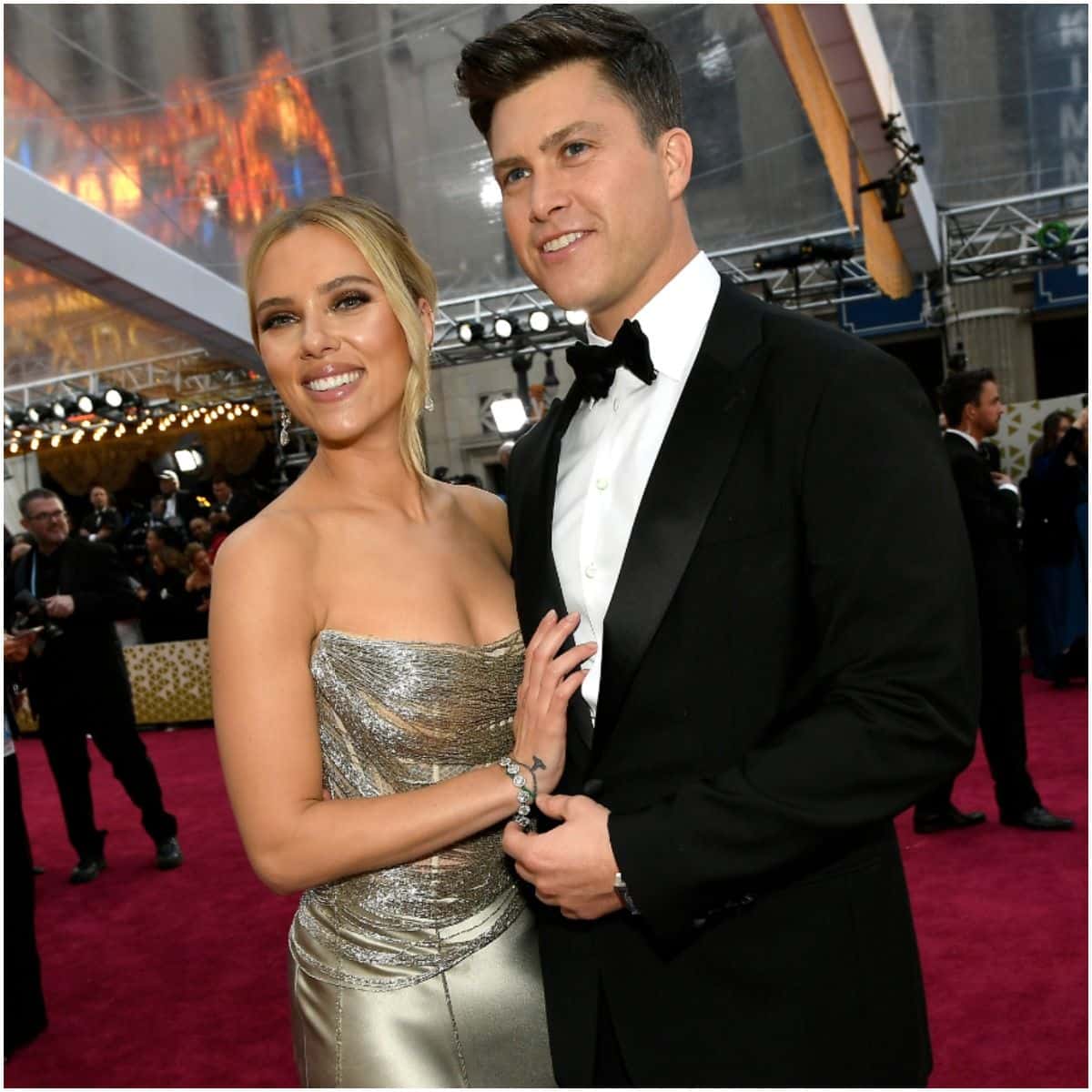 Jost is Weekend Update co-anchor with Michael Che since 2014. Colin has also been a writer for Saturday Night Live since 2005.
The two first met when Scarlett hosted SNL in January 2006. "Beautiful, smart, sweet, and intimidatingly sophisticated," Jost later recalled his first impression of her.
READ MORE: Larry David & Ashley Underwood
Children
Johansson and Dauriac have a daughter named Rose.
Height
5′ 3″ (1.6 m)
Quotes
"I'm happiest when I have something to focus my energy on."
"The best call you can receive is after you are rejected for something, and then you get it."
"If you feel glamorous, you definitely look glamorous."
READ MORE: Marlo Thomas Net Worth
Scarlett Johansson – Net Worth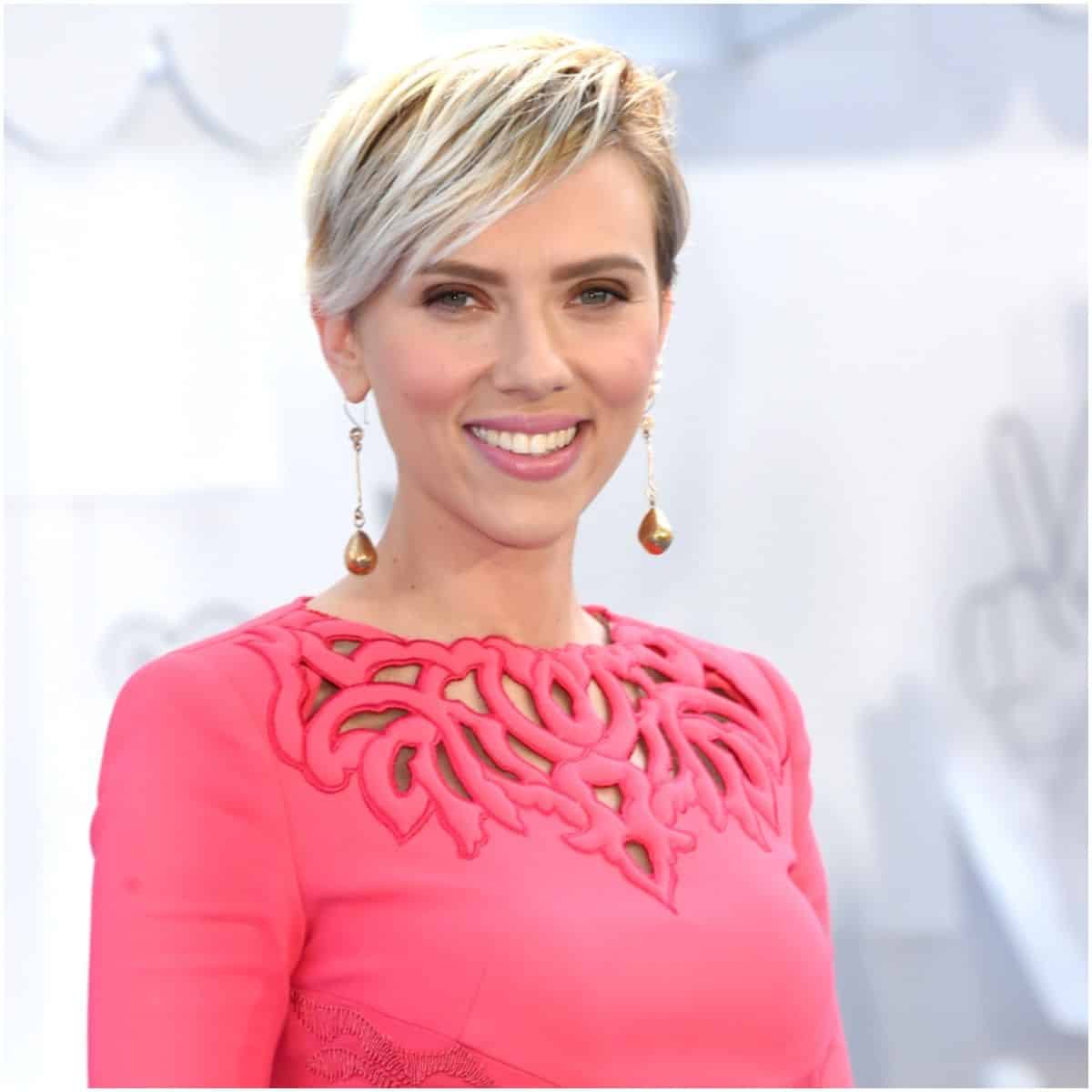 Johansson earned most of her wealth from performing in over 70 movies and TV series, especially her role as Natasha Romanoff/Black Widow in the Marvel Cinematic Universe.
Scarlett also starred in Under the Skin, Lucy, We Bought a Zoo, The Other Boleyn Girl, The Nanny Diaries, Marriage Story, and Jojo Rabbit.
Her films have grossed more than $14.3 billion worldwide.
She was sponsored by SodaStream, Reebok, Moët & Chandon, Dolce & Gabbana, and Louis Vuitton.
In 2006, Johansson inked an agreement with L'Oreal for $4 million. She also had a contract with Calvin Klein for $1 million a year.
In May 2007, Scarlett bought a $3 million 1930s-era Spanish casa in the Outpost Estates neighborhood. The actress sold the property for $4 million in June 2010.
In 2009, Scarlet signed with clothing company Mango.
In 2010, Johansson earned $400,000 for her role in "Iron Man 2."
"I am very fortunate, I make a really good living," Johansson said in May 2016. She added: "I'm proud to be an actress who's making as much as many of my male peers at this stage."
In 2017, she earned $17.5 million for her role in "Ghost in the Shell."
In April 2018, Johansson purchased a $3.88 million residence in LA's Los Feliz area.
In October 2018, she bought a house in Snedens Landing for $4 million. The property features a pool with a cabana house, footpaths, brick patios, gardens, and wrought-iron balconies.
In 2019, Scarlett earned $14 million for "Avengers: Endgame," plus a cut of the profits.
In 2021, she received a $15 million check plus bonuses for her upcoming Black Widow film.
Therefore, American actress Scarlett Johansson has an estimated net worth of $170 million.
READ THIS NEXT: Who is Danny Trejo?