Rickson Gracie (nicknamed – Lord Rickson) is a Brazilian 9th-degree red belt in Gracie Jiu-Jitsu who is a member of the famous Gracie family.
He is widely regarded as the greatest Brazilian Jiu-Jitsu practitioner of all time. According to his father, Rickson has an amazing 400 wins and only one loss.
Biography
He was born on November 20, 1958, in Rio de Janeiro, Brazil.
Gracie is one of the 9 sons of Jiu-Jitsu Grandmaster Helio Gracie, co-founder of Gracie Jiu-Jitsu who was a 6th-degree black belt in Judo and a 10th-degree red belt in Jiu-Jitsu.
Rickson competed in his first Brazilian Jiu-Jitsu match at 6 years old. At the age of 15, he became a martial arts teacher.
At age 18, he was promoted to black belt.
At age 19, he won in a high-profile fight in Brasilia against Casemiro "Rei Zulu" Nascimiento Martins, a famous Brazilian professional fighter and wrestler. Four years later, Gracie won the rematch.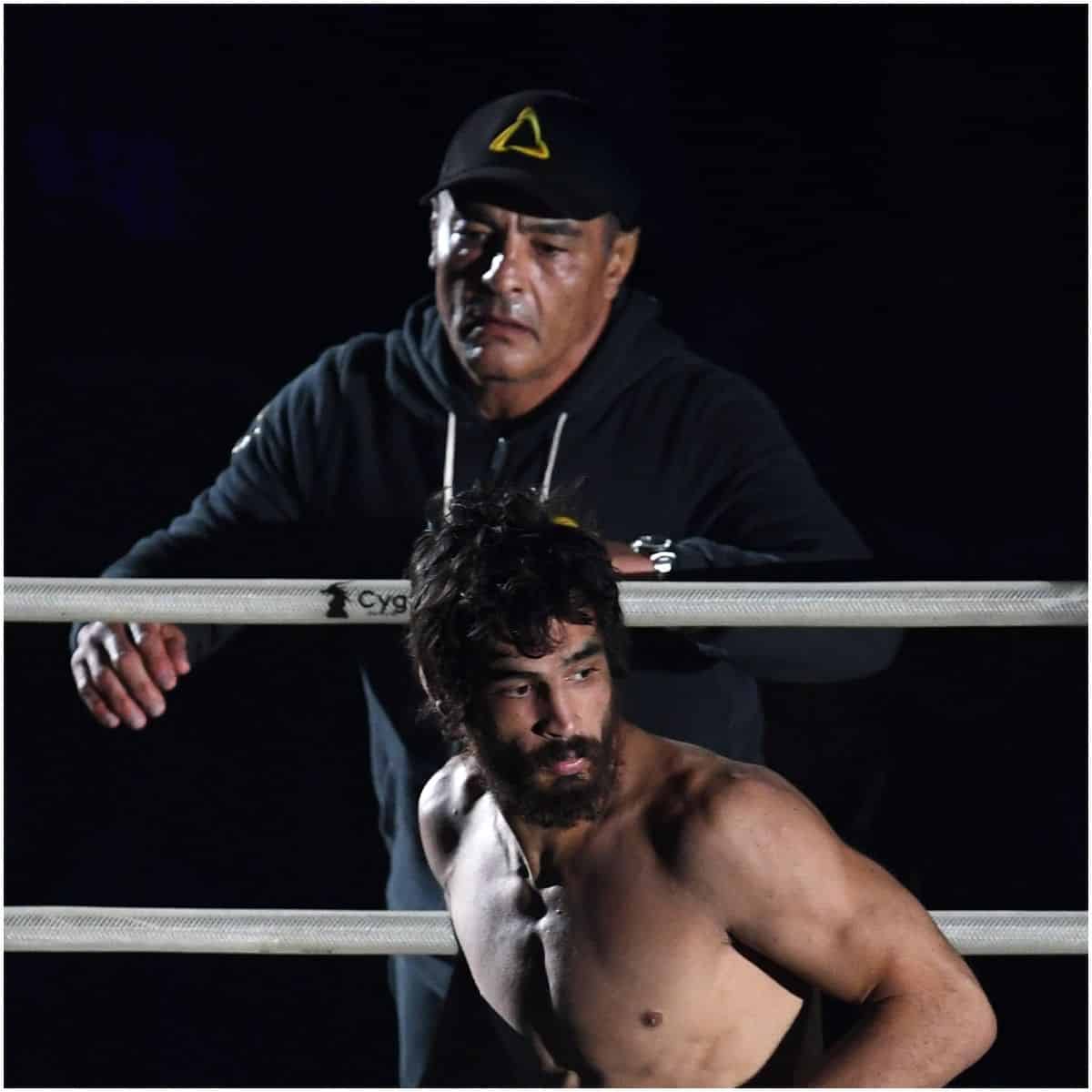 In 1994, Gracie competed in Satoru Sayama's event Vale Tudo Japan. He won the tournament.
On July 21, 2014, Rickson appeared on episode #524 of The Joe Rogan Experience podcast.
Later that year, Gracie was inducted into the Legends of MMA Hall of Fame, alongside Fedor Emelianenko, Pat Miletich, and Big John McCarthy.
In July 2017, he was awarded the 9th-degree red belt, the highest rank awarded to any currently living practitioner of BJJ. He said:
"I've been putting my life and soul into this, we are here for jiu-jitsu. I'm very thankful for this."
Gracie went on to say:
"But, I feel like this is something which will be a great facilitator for me, for the legacy of jiu-jitsu and what we bring for the future."
Note – the 10th-degree red belt was only given to Jiu-Jitsu pioneers, the Gracie Brothers.
Wife
Rickson Gracie is married to Cassia Gracie.
Children
Gracie has four children, Rockson, Kauan, Kaulin. and Kron.
In January 2001, his oldest son Rockson was found dead from a drug overdose. At age 19, Rockson was 3x Pan American Champion. He was considered one of the greatest prospects in Brazilian Jiu-Jitsu.
When asked about what is the worst beating he has ever taken, Rickson responded:
"Without a doubt, the loss of my son, ten years ago. I feel that his passing represented a lot, because I managed to deal with this loss."
Gracie later added:
"Nothing is more significant than losing someone you truly love."
In a different interview, Gracie confessed about his son's death:
"I went through the healing process with my family. For practically three years I was focused on recuperating this energy and seeking some reason for me to be happy again."
Rickson continued:
"To put the issue to rest in my head, I spent a long time looking for a bright side to this loss, something I could take away from this tragedy as an advantage."
His daughter, Kaulin, lost a child during stillbirth. She said for JiuJitsuTimes:
"I got married, and I had this wonderful, beautiful child and we had this very, like, beautiful life and then I had another child and I lost him in a stillbirth."
His youngest son, Kron, talked about his relationship with his father:
"I've been working so hard to prove that my dad's jiu-jitsu is the best and my image is the same."
Kron went on to say:
"But what people don't know is that I've only put my gi on with my dad under 100 times. I've been on my own since I was 17."
Height
Gracie is 5′ 9″ (1.75 m) tall.
READ MORE: Shane Van Boening Net Worth
Quotes
"Jiu-jitsu is the fastest-growing sport in Brazil because everybody wants to be a fighter."
"The most important thing is not victory, the most important thing is don't get defeated."
"I find myself in a very fortunate position because I love what I'm doing and I'm good at it."
"Jiu-jitsu puts you completely in the moment, where you must have a complete focus on finding a solution to the problem."
"The true challenges are made from a standpoint of honour, or from man to man."
"I believe that you must do what you believe you have to do."
"I will repeat it again, but I have accepted my son's death. Rockson ascended to heaven. There is no need to grieve over it."
"I divide my days between taking care of my family and the things I have to do to maintain my athletic condition."
"I believe the Zen aspect of the martial arts is very important."
READ MORE: Jessie Armstead Net Worth
Trivia
His only official loss in martial arts competition came in a match vs Ron Tripp at the 1993 U.S. Sambo Championships in Norman, Oklahoma. Ron Tripp is the current general secretary of USA Judo, as well as a World Sambo and Judo champion.
Rickson has appeared on National Geographic's television program Fight Science.
In 2008, Gracie appeared in the movie "The Incredible Hulk." In the movie, Rickson teaches Bruce Banner (played by Edward Norton) how to control his breathing and his anger in order to contain the Hulk inside of him.
He was the subject of the 1995 documentary, "Choke."
In 2011, the Rockson Gracie Foundation was founded.
Gracie fought Luta Livre (a Brazilian martial art) exponent Hugo Duarte on the Rio de Janeiro beach.
READ MORE: Who is Nick Bare's wife?
Rickson Gracie – Net Worth
Gracie earned most of his wealth as a Brazilian Jiu-Jitsu practitioner. He made his wealth from the prize money in the tournaments that he won as well as selling education BJJ videos.
In addition, he owns and teaches out of his academy in LA. Also, Rickson made some money from appearing in The Incredible Hulk.
Therefore, retired mixed martial artist Rickson Gracie has an estimated net worth of $1 million.
READ THIS NEXT: Who is Abner Mares?
References

https://blackbeltmag.com/rickson-gracie-brazilian-jiu-jitsu-part-1
https://www.flograppling.com/rickson-gracie-promoted-to-red-belt