Scott Yancey is an American author and real estate investor who is best-known for his lead role on the reality series "Flipping Vegas."
Biography
He was born on July 9, 1969, in Los Angeles, California, USA, as Scott Eric Yancey.
Yancey has attention deficit hyperactivity disorder.
He did his first real estate deal at age 14.
Scott went to North Hollywood High School.
His real estate mentor is Walter Plumb III.
Goliath Company
In 2008, he founded the Las Vegas-based Goliath Company, a company that focuses on investment properties.
In 2012, Yancey wrote his first book titled – "Go Time – How To Make Insane Money In Your Real Estate Market."
Flipping Vegas
From 2011 to 2014, he appeared on Flipping Vegas, a reality series during which Scott, his wife, and his team buy, rehab, and flip homes in the Las Vegas area for great profits.
"The TV show usually edits in the drama," Scott said. He added: "They don't ever show me say 'thank you, good job' to somebody or show us going to a restaurant at night or in the summer on a beach."
Since July 2015, Yancey is a contributor to Huffington Post.
He also created Yancey Events, a company that employs salespeople who travel across the country and sell educational seminars on how to invest in real estate.
In September of 2020, Yancey and Dean Graziosi were added as defendants to a complaint filed by the FTC.
The FTC alleged that "the seminars didn't deliver on the advertised how-tos and were part of a scheme to sell additional training and purportedly personalized coaching – often through telemarketing – that cost consumers tens of thousands of dollars."
"They were instrumental to the scheme and took a cut of the profits, and that's why we're seeking to add them to our case against the program's operators," Andrew Smith, director of the FTC's Bureau of Consumer Protection, stated. They were paid a percentage of the money spent by consumers on Nudge's programs.
Wife
On January 26, 2000, Scott Yancey married Amie Yancey in the US Virgin Islands on the island of St. John.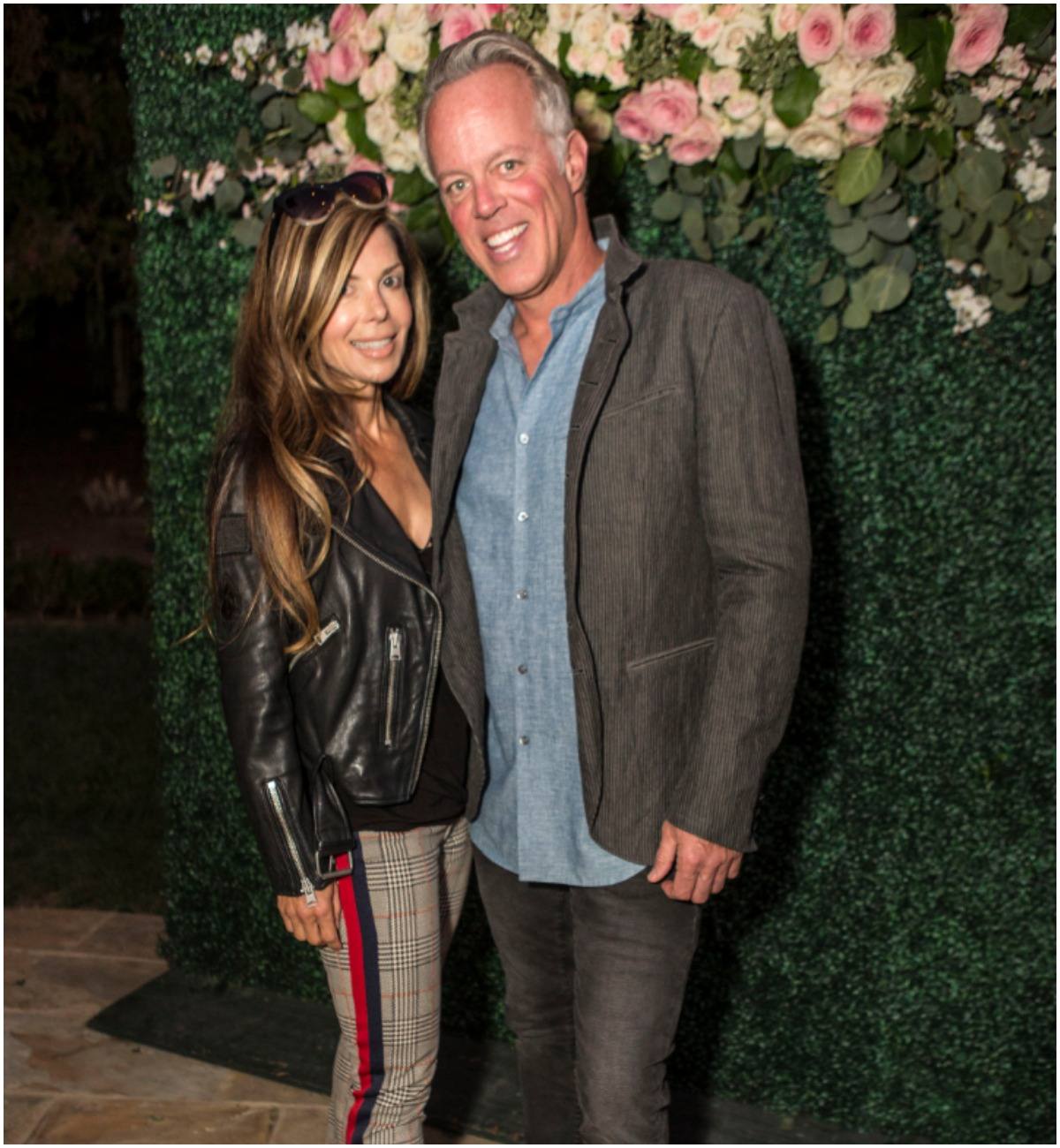 Amie is a real estate agent and interior designer. She designed, remodeled, and sold about 1,000 homes with the Goliath Company.
In 2015, Amie and Scott released the book "Flipping Your Way To Real Estate Profits."
The two first met in 1988 while attending college.
"Many many years later … I'm like 30 years old, I'm living in Park City doing really good in real estate, and single, and I kind of got tired of I don't know man wh###g around I guess as a single guy with all the tourists' girls that would come to town, I thought, I said well yeah but I kind of felt I needed to settle down and I just kind of thought — wow — and I had Amie's photo, and I'm like this is the kind of girl I need to marry if I'm gonna marry at all and then I thought about it … well I'm gonna call Amie," he explained in an interview about how they started to date.
"I call her out of the blue in Canada, and I think I talked to you [he was looking at Amie] till like 3 in the morning that night … so within one week of talking to Amie like every night till 3 in the morning, I'm like what are you doing, it's Thanksgiving in a couple of days, how about I fly you out and come out to Park City and let's have Thanksgiving."
Height
6′ (1.83 m)
READ MORE: Scott Adams & Kristina Basham
Quotes
"Don't tell people your plans, show them your results!"
"I'm guilty of finding balance in this crazy race called life, but sometimes you just need to PAUSE and focus on what really matters!"
"I believe in staging my homes. It gives every room purpose, helps buyers see the vision, creates unique spaces, and gets the property sold."
"Being a house flipper is not only fun and profitable, it's a stress reliever!"
Trivia
In 2019, Reese Witherspoon bought a Malibu farmhouse for $6.25 million from Scott and Amie Yancey. The two-acre estate includes the main house, a screening room with a wet bar, multiple outbuildings, a horse stable, and a guest house.
READ MORE: Andy Stanley Net Worth
Scott Yancey – Net Worth
Yancey earned most of his wealth from investing in real estate. He also founded Goliath Company and Yancey Events.
In addition, Scott makes money from selling copies of his books – Flipping Your Way To Real Estate Profits and Go Time – How To Make Insane Money In Your Real Estate Market. Therefore, real estate investor Scott Yancey has an estimated net worth of $25 million.
Featured image source – © Guliver / Getty Images.
READ THIS NEXT: Who is Victoria Osteen?