What is Seamus Blackley's net worth?
Introduction
Seamus Blackley, also known as the father of the Xbox, is an American video game designer and the CEO of tech startup Pacific Light & Hologram.
Biography
He was born in 1968 as Jonathan Blackley.
In 1990, Blackley graduated Summa cum Honore en Tesis from Tufts University. Later, Seamus studied High Energy Physics at the Fermi National Accelerator Laboratory.
He also helped to create the physics system in the aerobatic flight simulator video game "Flight Unlimited" at Blue Sky Productions, now known as Looking Glass Studios. Blackley used his knowledge of particle physics to create a real-time computational fluid dynamics model for the video game.
In late 1995, he was fired from Looking Glass Studios due to disagreements about the next project.
After Looking Glass, Blackley worked at DreamWorks Interactive as executive producer of Jurassic Park: Trespasser, an action-adventure video game released in 1998, as a sequel to the film The Lost World: Jurassic Park.
The game was developed by DreamWorks Interactive.
Microsoft
In February 1999, Blackley joined Microsoft as Program Manager for Entertainment Graphics.
"I joined the DirectX team in February '99 to work on graphics APIs," Seamus said in a later interview.
In 2001, Blackley helped create and design the Original Xbox.
"The purpose of creating any console, including the Xbox…my thought while writing the memo for the thing that became the Xbox and risking my career to show it to Bill was that we could make a device that was purpose-built to play awesome games," Seamus said in a 2012 interview with Digital Trends.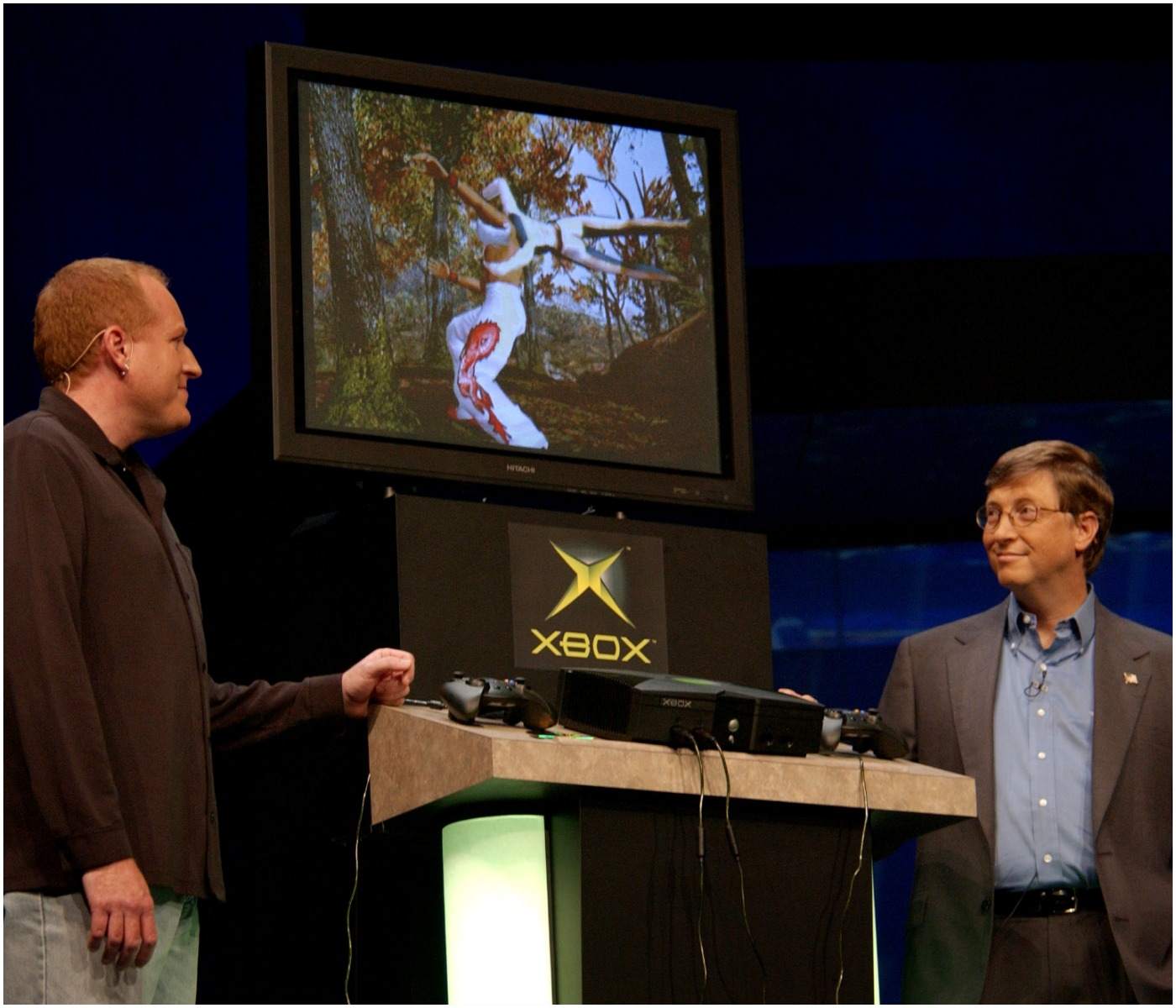 He left Microsoft in 2002. "I felt totally empowered by Microsoft," he told ZDNet. Blackley added: "It was a really hard decision to leave because working on the Xbox team was like being a Green Beret." His resignation from Microsoft comes after a series of Microsoft Xbox price-cut announcements and just before the start of the games industry trade show Electronic Entertainment Expo.
After he left Microsoft, Seamus founded Capital Entertainment Group with former Microsoft co-worker Kevin Bachus.
In 2007, he received the P.T. Barnum Award from Tufts University for his work in the field of media and entertainment.
He represented video game developers at the talent and sports agency Creative Artists Agency from 2003 to 2011.
READ MORE: What is Ainsley Earhardt's salary?
In February 2012, Seamus and Van Burnham founded Innovative Leisure.
In 2017, he started to work at Daqri, an augmented reality company that has gone out of business in September 2019.
Also in 2017, Blackley took a post running the research and development team for the augmented reality startup.
In 2018, Blackley became the CEO of the startup "Pacific Light & Hologram."
In 2019, he appeared in 1 episode of the web series Angry Video Game Nerd.
In the same year, Blackley became known as the "bread nerd" after he recovered a 4,500-year-old yeast from Ancient Egyptian artifacts. The bread was as dense as cake, with a sour aroma.
He got help from microbiologist Richard Bowman and Egyptologist Dr. Serena Love. "Our extraction process was basically a form of microbiological fracking," Seamus explained.
In 2020, Blackley appeared in one episode of the TV series documentary "The Nature of Things" as well as in the documentary "Free Color."
Wife
Seamus Blackley is a married man but he didn't release to the public many details about his wife, except that "my wife used to be a production manager for Wired and wrote a book called Supercade about the golden age of arcades."
READ MORE: Jeffrey Wigand Net Worth
Quotes
"You're not going to be balancing your checkbook, or accessing satellite data from your Xbox."
"People in the future will think we are hopelessly backward too."
"Knowledge and training are important."
"Sometimes, those large shoes you see when you look down at your feet really are clown shoes."
Seamus Blackley – Net Worth
Blackley earned most of his wealth from working for Microsoft and founding Capital Entertainment Group and Innovative Leisure.
He is also the CEO of Pacific Light & Hologram and represented video game developers at CAA for 8 years.
Therefore, American video game designer Seamus Blackley has an estimated net worth of $3 million.
READ THIS NEXT: Who is Troy Blakely?