David Spade is a former cast member on the popular show Saturday Night Live. Also, Spade voices the character Griffin in the Hotel Transylvania films.
Moreover, David starred in a number of films, including:
Grown Ups;
Joe Dirt;
Black Sheep;
Tommy Boy;
The Benchwarmers.
Biography
He was born on July 22, 1964, in Birmingham, Michigan. David was raised alongside his brothers Andy and Bryan. Spade and his brothers often went to the Arizona desert as children to catch rattlesnakes (a group of venomous snakes) to keep as pets.
David is of English, Irish, German, and Scottish descent. He is the son of Wayne M. Spade, a sales rep, and Judith J., an editor and writer.
His father left his family when he was still very young.
He went to Saguaro High School and attended Scottsdale Community College. Spade was a member of his high-school chess club.
In 1986, he received his Bachelor's degree in business from Arizona State University in Phoenix, Arizona.
In 1987, David performed on Fox's The Late Show and was offered a spot as a rotating host by the producers upon Joan Rivers' departure. However, David declined.
In 1989, he was one of six comics showcased on HBO's 13th Annual Young Comedians Show.
In 1990, a friend helped Spade get a role on Saturday Night Live. While there, David became known for his brand of sarcasm.
In 1996, David quit Saturday Night Live, citing "burnout" as the reason. During an interview, David declared:
"When I leave, it will be to ease the pressure, not to be a movie star. You can't stay there forever – it kills you inside. It ages you in dog years. It's a tough place."
In 2000, David produced his own TV series, titled – "Sammy." He also voiced characters on a few episodes of Beavis and Butt-Head.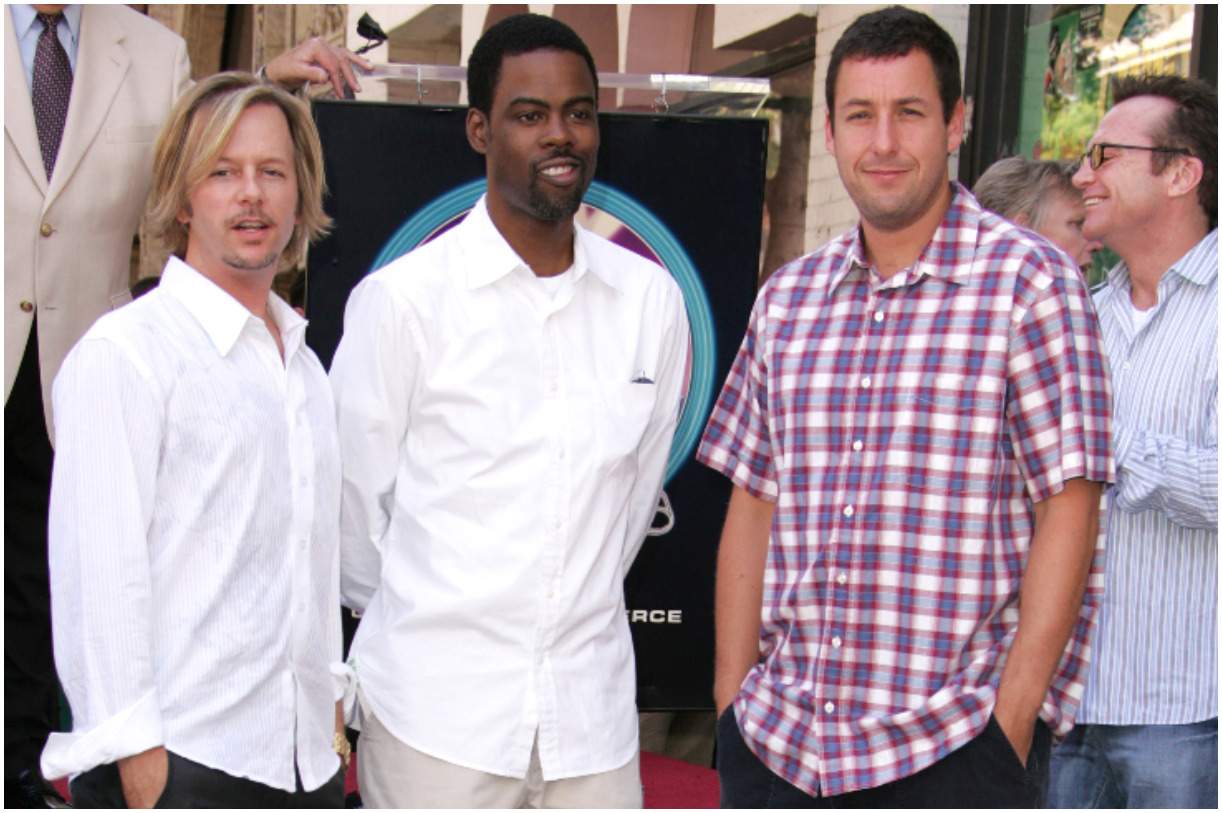 From 1997 to 2003, he starred as Dennis Finch on the series "Just Shoot Me!"
In 2003, he starred in the film Dickie Roberts: Former Child Star. In the same year, David received a star on the Hollywood Walk of Fame.
In 2004, Spade joined the cast of 8 Simple Rules (an American sitcom comedy television show), following the death of the sitcom's star, John Ritter, for the show's final season.
From 2007 to 2013, he starred as Russell Dunbar in the ensemble CBS sitcom Rules of Engagement.
Height
David Spade is 5 feet 7 inches (or 1.70 m) tall.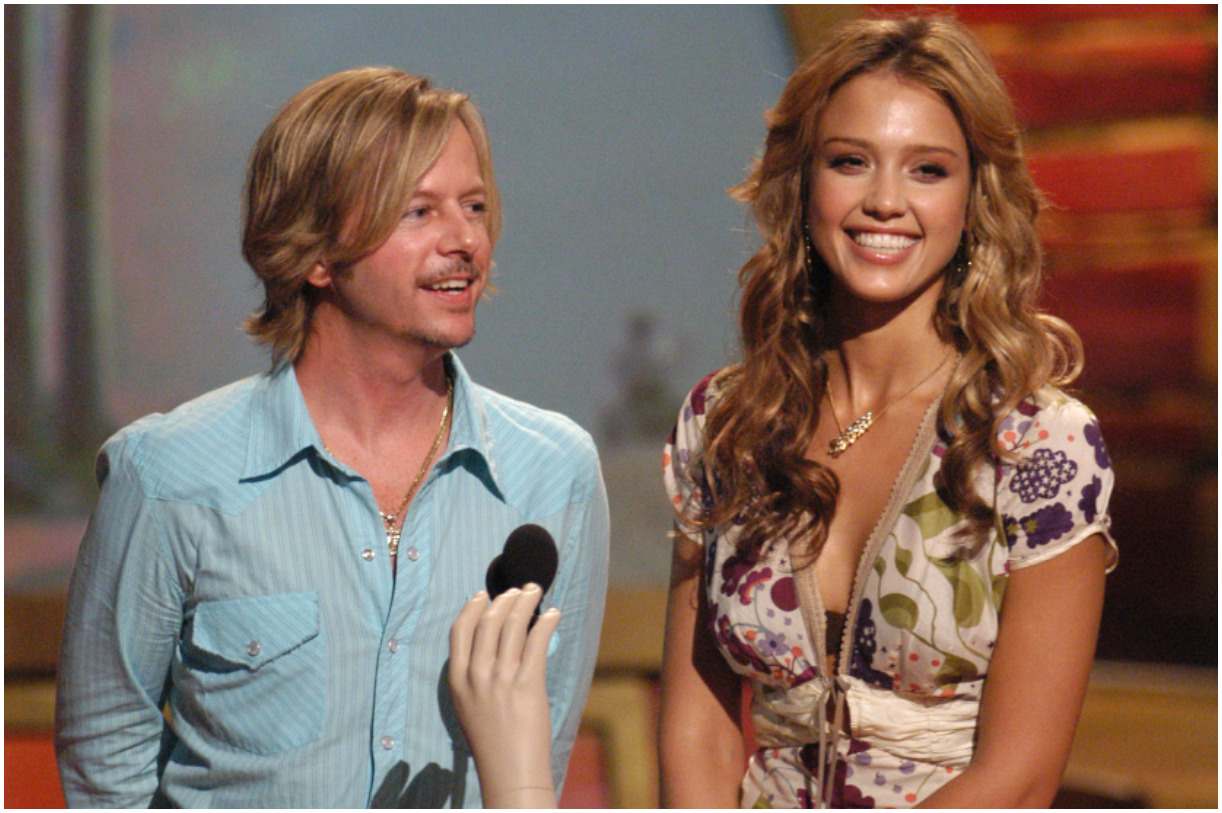 Wife/Girlfriend
David Spade has never been married, however, he has been romantically linked to many Hollywood women, including:
Naya Rivera;
Charlotte McKinney (2016);
Jasmine Waltz (2011);
Nicky Whelan (2007-2008);
Brittany Daniel (2003-2004);
Julie Bowen (2002-2003);
Heather Locklear (briefly in 2006);
Lara Flynn Boyle;
Kristy Swanson.
Daughter
After their short affair, David had a daughter with Jillian Grace in 2008, when the Playboy Playmate gave birth to a baby girl, named Harper.
Jillian Grace was discovered by a Playboy photographer while on Howard Stern's radio show in the early 2000s. Grace had a short-lived film career, appearing in films, such as – Epic Movie and The House Bunny. In 2005, she was named Playmate of the Month in March.
According to a report, Harper had been planned by the couple.
"It was a mutual discussion, he told her that as he was getting older, it was something he was thinking about. And Jillian replied. 'Are you sure this is something you want? It could happen!'"
During an interview, Spade said:
"I have a daughter now, and she came out of a situation with a girl I was dating and it was not planned. And I get angry, because my brothers and I were planned."
David later added:
"Now, I'm so happy that I have a daughter and she's the best thing in my life, but I couldn't picture my daughter being sick and calling me and me not answering."
READ MORE: Peter Mullan Net Worth
Movies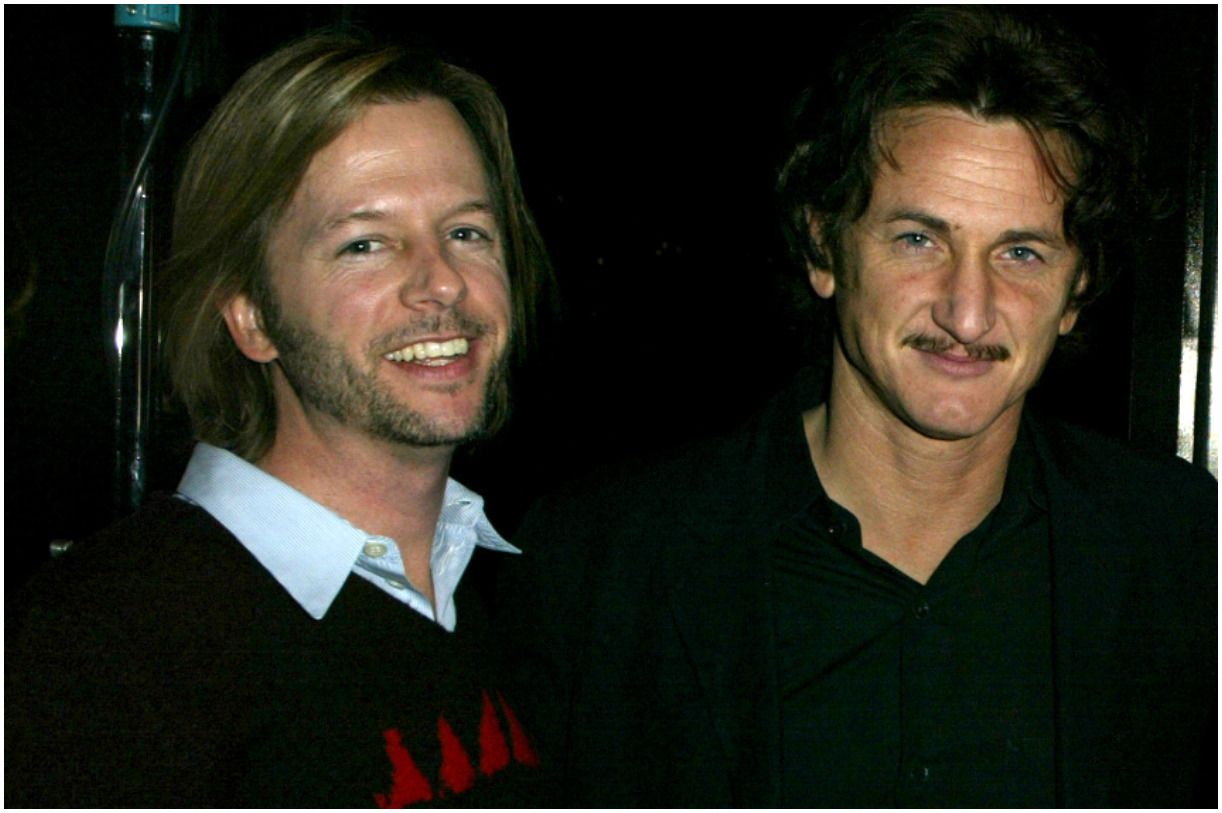 David appeared in television series and films, including:
Father of the Year;
The Mayor;
ALF;
The Do-Over;
Light Sleeper;
Comedy Central Roast of Rob Lowe;
Tommy Boy;
Grown Ups 2;
The Emperor's New Groove;
The Showbiz Show with David Spade;
Greg the Bunny;
Racing Stripes.
READ MORE: Hugh Jackman Net Worth
Trivia
In June 2018, after the suicide of his sister-in-law Kate Spade, David donated $100,000 to NAMI (National Alliance on Mental Illness). He also gave $100,000 to the ALS ice bucket challenge in 2014.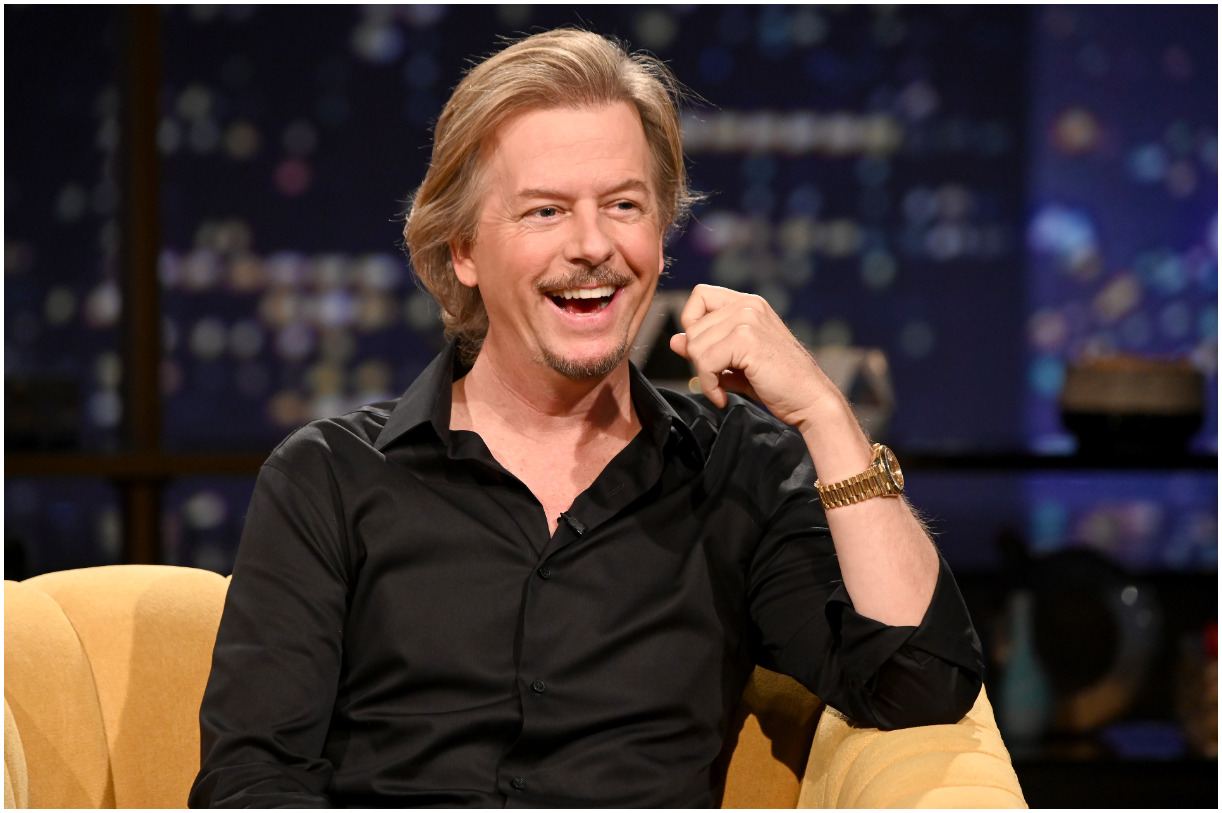 Moreover, on May 20, 2013, David donated $200,000 for the Oklahoma tornado relief program. In December 2005, he donated $100,000 to the police department of Phoenix, which provided firearms for the officers.
As a performer and a writer on Saturday Night Live for five years, David is best known for his memorable catchphrases, such as – "Buh-Bye!" and "And you are…?" as well as characters including the sarcastic "Hollywood Minute" reporter on "Weekend Update."
David shares a birthday with the following celebrities:
John Leguizamo;
Danny Glover;
Willem Dafoe;
Alex Trebek.
In his audiobook, entitled – "A Polaroid Guy in a Snapchat World," David opens up about his relationship with his father, Wayne. He said:
"This one's going to be a little tricky — this is a chapter about my dad, and the way that it fits into this audiobook is I'm a dad now."
Spade continued:
"And the difference — and why it caused some complications with my own dad — is because he was sort of a ne'er-do-well, which is putting it mildly. I think f—up is more on the nose."
In 2014, he had a guest role in an episode of ABC sitcom The Goldbergs.
READ MORE: Doris Day Spouse
David Spade – Net Worth
Spade earned most of his wealth from working on Saturday Night Live show as well as starring in more than 77 movies and TV series.
David is best known for his big roles in Black Sheep and Tommy Boy.
In 2010, it was reported that David received $150,000 per episode for appearing on the TV show, "Rules of Engagement." Spade appeared in 100 episodes on the TV show. This means that he received about $15 million.
Additionally, David has been touring. Tickets to his shows range from $55.00 to $99.00.
Therefore, American actor David Spade has an estimated net worth of $65 million.
READ THIS NEXT: Arnold Schwarzenegger Net Worth