What is Shane Burcaw's net worth?
Introduction
Shane Burcaw is an American multitalented author, YouTuber, motivational speaker, blogger, and Instagram influencer.
His rise to prominence was following the release of his book, "Laughing at My Nightmare," which outlines the challenges he faces as someone living with spinal muscular atrophy, a medical condition characterized as a genetic disorder where the body's muscles become weaker over time.
The Origin Story
Shane Burcaw was born on May 28, 1992, in Bethlehem, Pennsylvania, US, where he spent his childhood alongside his siblings.
He was always studious and planned to pursue further education, and he did just that.
Following his high school graduation, he attended Moravian College, and it was through his studies that he discovered his love for writing, blogging, and communicative arts.
He was always an avid reader, and that passion was inflated while at university.
Laughing at My Nightmare
He knew that authoring his own book was a goal that he would pursue one day and began to work on it prior to graduating.
His first step was to test the waters through blogging. "Laughing at My Nightmare" went live in 2011, and the premise was to create satirical content about his life as someone who lives with muscular atrophy.
His lifestyle blog wanted to bring light to the genetic disorder while infusing humor into it.
In addition to his impressive writing skills and ability to story tell, he was also good at staying positive and sharing positivity with his readers.
It was his positivity that intrigued his readers, which is a complete change in pace relative to the common melancholy tone that is used when discussing congenital disorders.
His blogs quickly went viral and gained global traction, getting millions of reads and views from fans all over the world.
Following the blowup of his blog, he realized he had the potential to become an author and had the writing skills under his belt that are required to self-author a book.
Book
And so, he made the move and began writing his first book.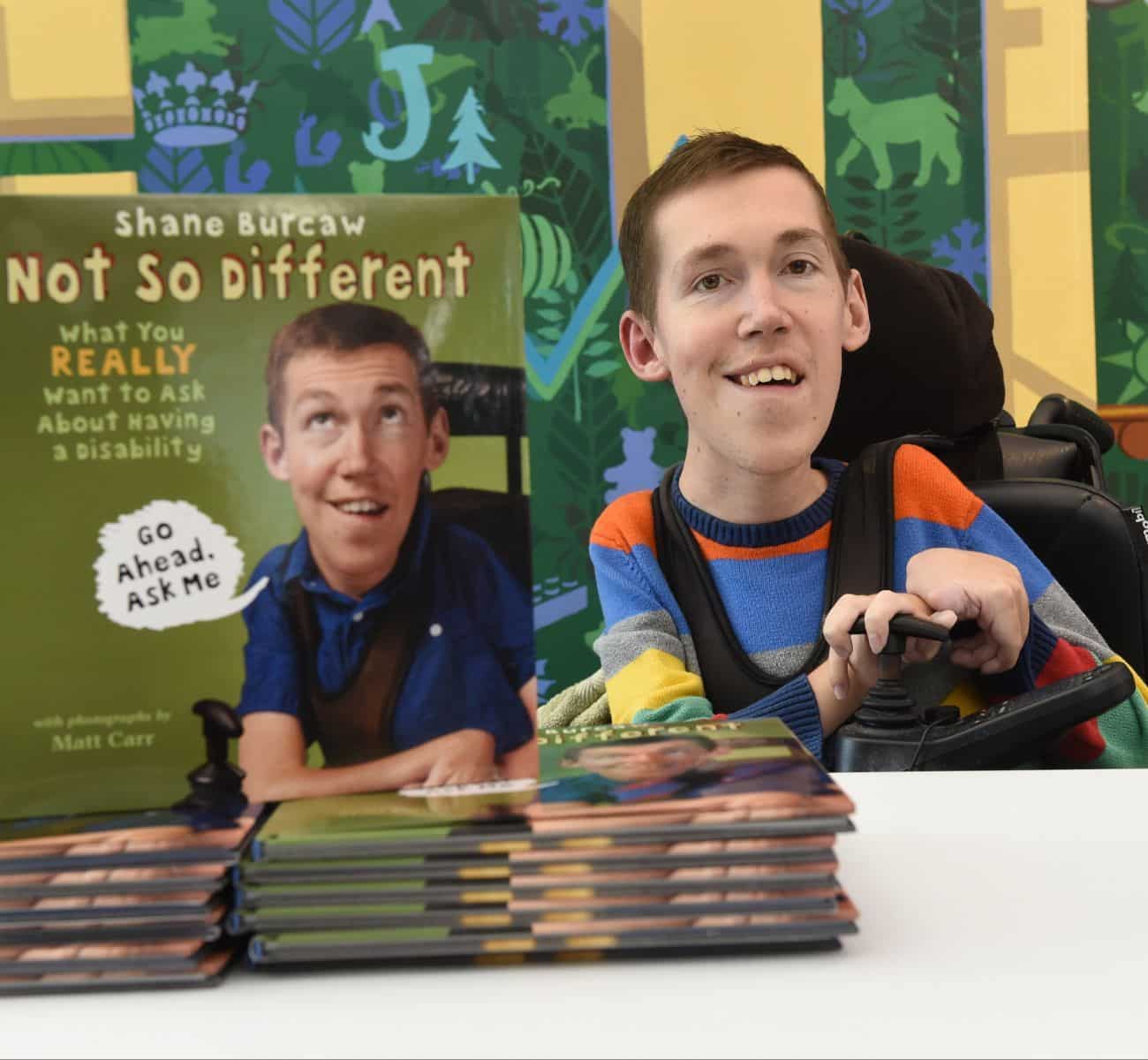 "Laughing at My Nightmare" was published on October 14, 2014, by Roaring Brook Press.
Considering this was his first book, it was a success. In fact, it was a commercial success, which is rare for first-time independent writers. According to Goodreads, it received a 4.09 rating.
Based on the comments, the readers particularly preferred his comical take on his disorder and his ability to find positivity in a challenging situation.
The goal of the book was to help other people who suffer from the same medical condition.
Following the release of the book, he went on prompting tours, and through this, he was given many opportunities to give promotion speeches, many of which can be rewatched online.
Since this was another avenue to build a following, his popularity grew, and naturally, he began to notice a significant growth in his popularity.
His brand grew to that of minor celebrity status.
Throughout the next few years, he spent his time building an online empire. His blog blew up even more, and he began to work on his Instagram account.
His content is highly centered around his life and how he manages to live with his muscular disorder.
He also features his wife in most of his content, and they created content together.
Through his popularity, he was offered a position with the NBC news channel to work as a consultant.
Squirmy and Grubs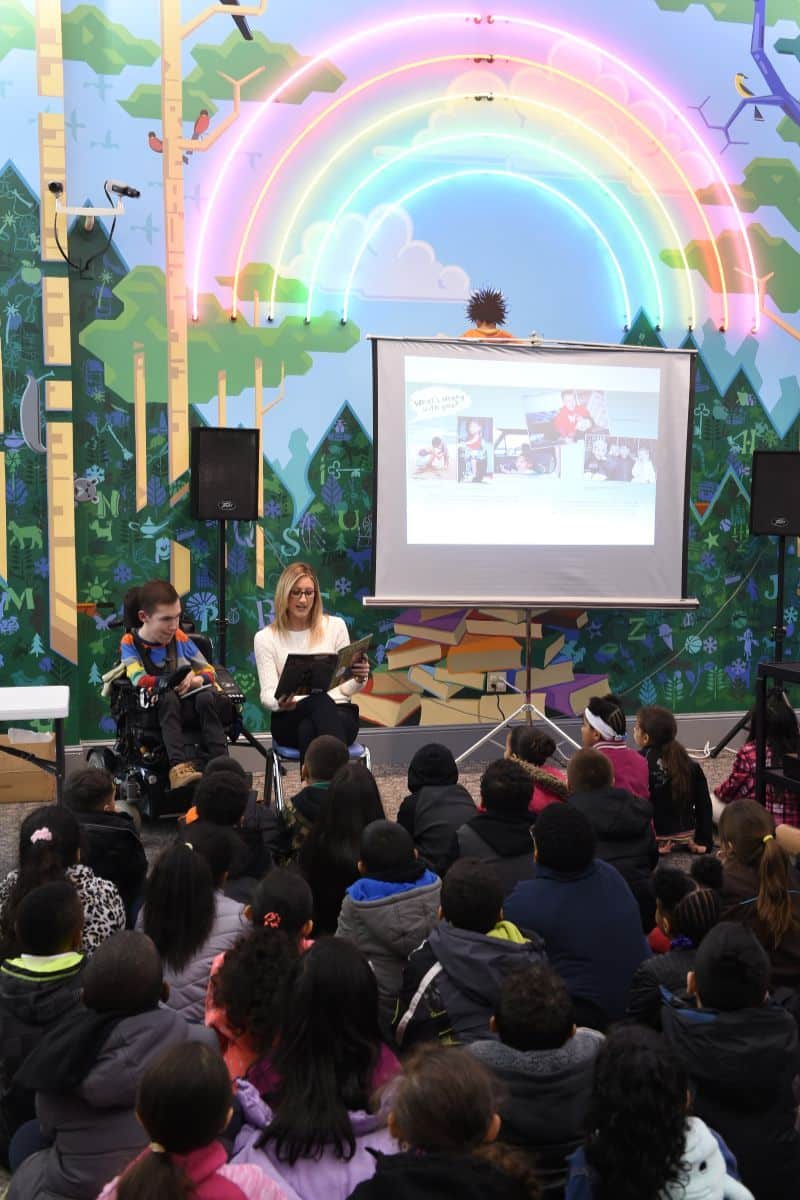 He is also a successful and famous YouTuber who shares the channel "Squirmy and Grubs" with his wife.
His content is also centered around vlogs and a lifestyle where he shares his life with his wife.
While he spends the majority of his time building his social media empire and promoting his lifestyle brand, he also knows that writing is his passion.
As such, he decided to become a serial author.
In 2017, Burcaw successfully self-authored his second book "Not so different: What You Really Want to Ask About Having a Disability." The book was released on November 17, 2017, through Roaring Brook Press.
According to Goodreads, it was another commercial success and received a whopping 4.46 rating.
The premise of the book is depicted clearly in the title. It goes over the most common questions people generally have about his congenital disorder.
He was lucky to go on a national book tour, where he gave many speeches at promotional events. But although this book was a massive hit, he wanted to continue to write.
READ MORE: Andrew Merrington Net Worth
Burcaw took some time to work on his other career avenues.
Shane began to collaborate with major brands and worked with celebrities.
His success was nothing he had ever imagined considering he only wanted to become a writer and never anticipated his blog would be the start of it all.
Following a 2-year writing hiatus, he picked up the laptop and began writing again.
In April 2019, he released his third self-authored book, "Strangers Assume My Girlfriend is My Nurse."
The book takes a satirical approach to the reality he lives in every day, where people assume his then-girlfriend was his nurse, due to the apparent fact she did not suffer from any physical ailments.
He knew people would judge his relationship, but he took no offense to it.
Rather, he turned the situation into another book and a lucrative success at that.
Wife
In September 2020, Shane Burcaw married his wife, Hannah Aylward.
Hannah films and edits the "Squirmy and Grubs" vlog.
Shane Burcaw – Net Worth
Burcaw earned most of his wealth from selling copies of his books, speeches at promotional events, selling merch, and ads on YouTube.
Shane and his wife bought a house in 2021.
Some of Burcaw's books are — Laughing at My Nightmare and Strangers Assume My Girlfriend Is My Nurse.
Therefore, Shane Burcaw has an estimated net worth of $2 million.
READ THIS NEXT: Who is Mikayla Saravia?