G Herbo (real name Herbert Wright) is an American music artist who comes from a new generation of Chicago-raised rappers along with artists such as Vic Mensa and Chance The Rapper.
His music is classified as "trap and drill." He is best known for frequently pairing with American rapper Lil Bibby.
Biography
He was born on October 8, 1995, in South Shore on the Southeast Side of Chicago. His hometown had its nickname of "Terror Town" due to the frequency of criminal activity.
Wright said about his hometown:
"People on the outside, they don't understand Chicago. They just look at us as monsters."
Herbert later added:
"We all start off innocent. We all start off with a clean slate."
Wright started taking music seriously following the passing of his friend Fazon.
On February 17, 2014, Herber released his first mixtape titled – "Welcome to Fazoland."
In the same year, Wright released his 2nd mixtape named – "Pistol P Project."
On November 11, 2015, the American rapper released a collaborative single with New York rapper Joey Badass, titled – "Lord Knows." He also appeared on Chief Keef's "Faneto (Remix)" with Lil Bibby and King Louie.
On April 4, 2016, Herbert announced his debut album, named – "Humble Beast."
On March 17, 2017, Wright released – "Welcome To Fazoland 1.5."
In the follow-up year, he shared a clip of him freestyling at a Dallas radio station to Three 6 Mafia's "Who Run It" beat.
In 2019, Herbo also partnered with Luc Belaire (a French company that is producing sparkling wine), to be a global ambassador for the brand.
Wright declared:
"[Luc Belaire] respects the culture and are fans of rap music. They make you feel at home."
Herbert continued:
"I actually feel like I'm a part of the brand. It just made a lot of sense and it's definitely a good drink as well."
In 2019, he released the single titled – "Up It."
On February 28, 2020, the rapper released his third album, titled – "PTSD" via Epic Records and Machine Entertainment Group. It debuted at #7 on the US Billboard 200.
YouTube
On November 19, 2015, Herbo started his YouTube channel, which has more than 680 million views and over 1 million subscribers.
Fiancée
Herbert and Ariana Fletcher started dating in 2014.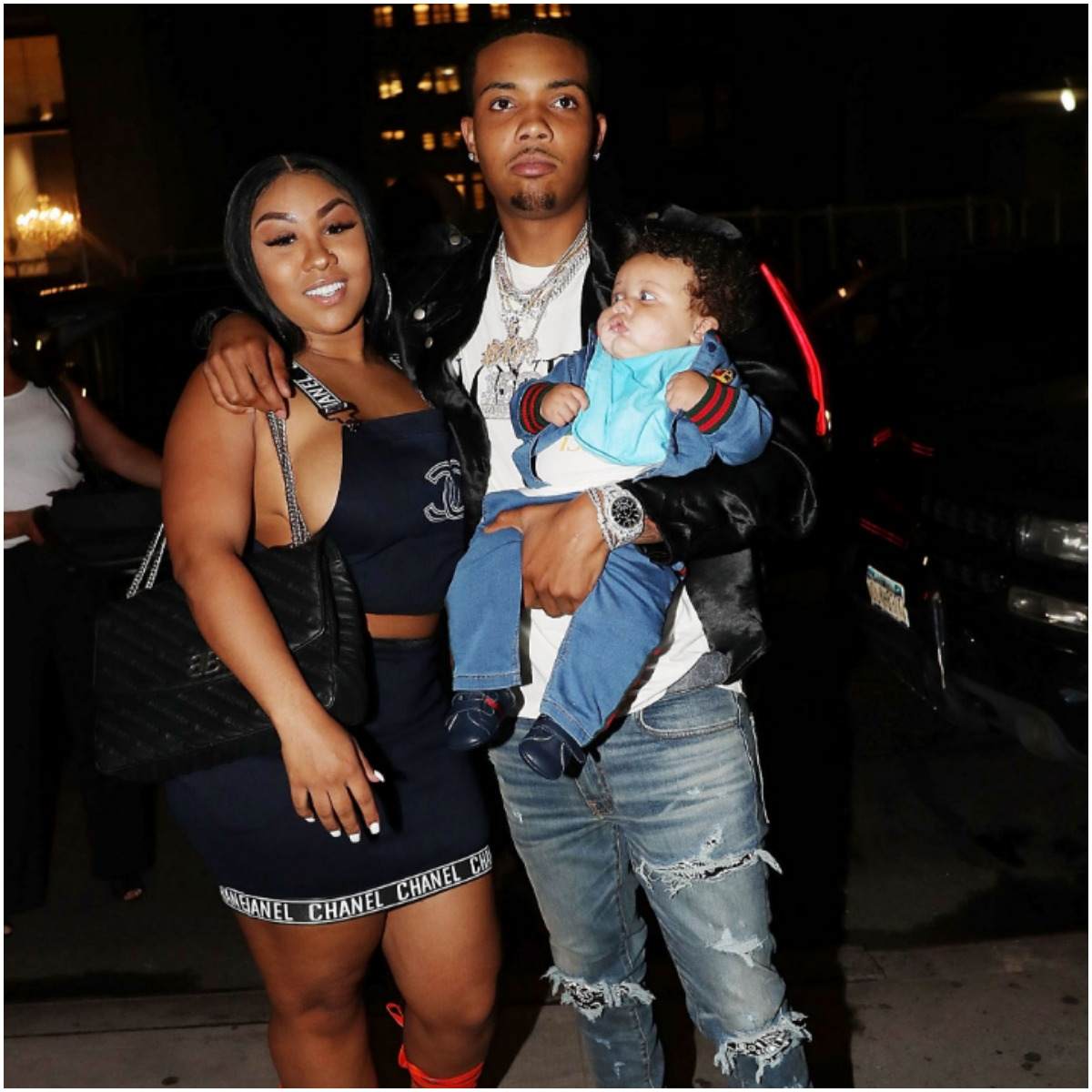 Ariana Fletcher is an American businesswoman and model who co-founded a hair extensions company named KYCHE Extensions. Ariana has 0ver 2.2 million followers on her Instagram account – "therealkylesister," that features photos from business ventures, daily experiences, and model shoots.
They ended their relationship in October 2018 after Fletcher accused Herbo of cheating with Taina Williams.
Girlfriend
In 2018, G Herbo began dating Taina Williams, a social media superstar who has over 1.1 million followers on Instagram. Taina is the daughter of former Love & Hip Hop: New York star Emily Bustamante.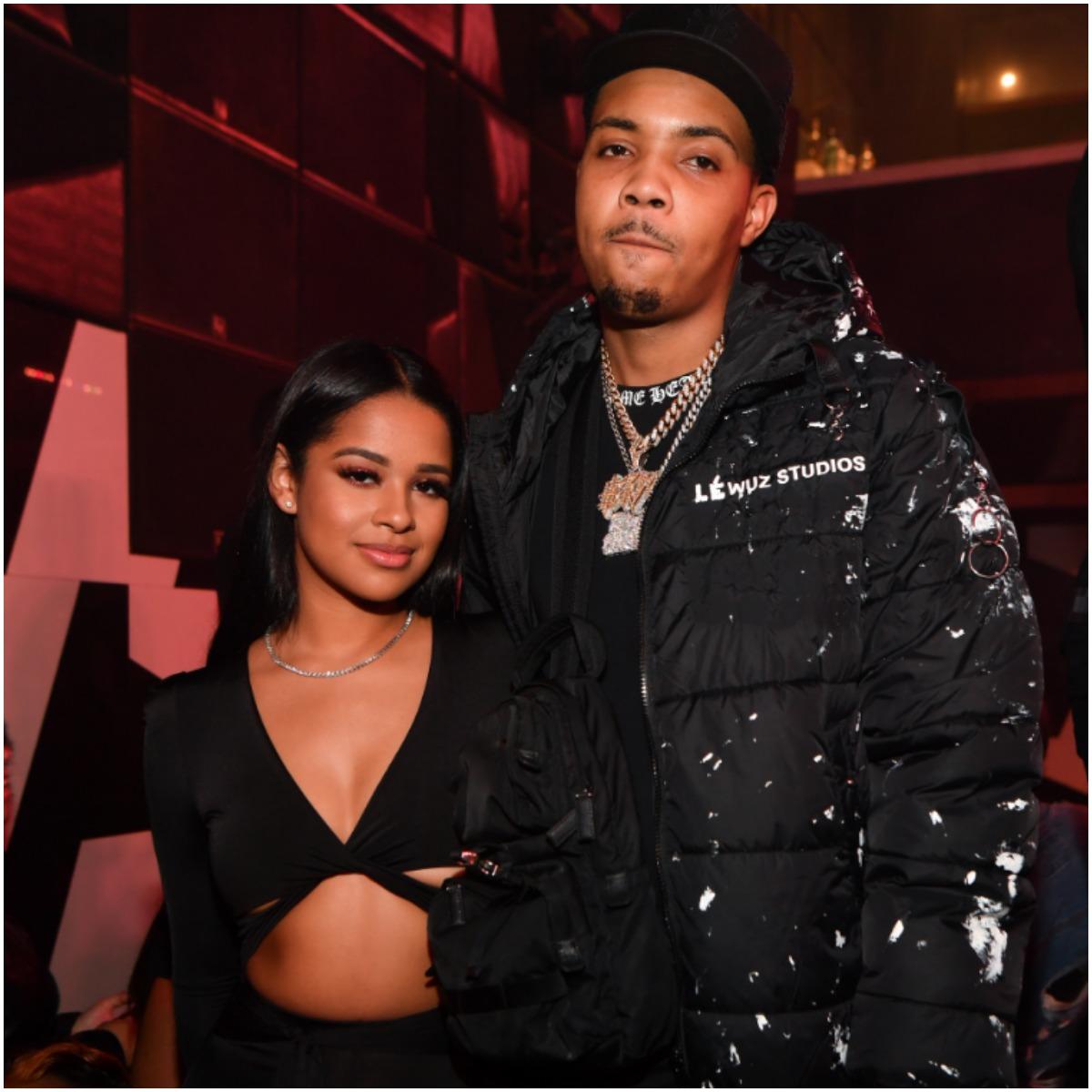 On April 1, 2019, Taina turned 21 years old, and Herbert sent her a romantic Instagram message:
"I could have tried to talk to you & at least get your # when I first seen you but something told me not to…"
Children
Herbert has a son named Yosohn with Ariana Fletcher.
Height
Wright is 6'0″ (183 cm) tall.
READ MORE: Richard Fortus Net Worth
Legal Problems
In February 2018, Herbert was arrested after his limousine driver informed the police that some of his passengers had weapons. The rapper has a Fabrique National loaded with rounds that were designed to penetrate body armor. Wright was charged with aggravated unlawful use of a weapon.
In April 2019, Wright was arrested after he allegedly put his hands on Ariana Fletcher, leaving her with a few scratches. His bond has been set at $2,000.
Quotes
"I want my legacy to be as going down as one of the best rappers to ever do it."
"On top of being humble, you're supposed to be able to talk about your possessions and what you're doing and why you doin' it, and big stuff you're spending your money on."
"There's people everyday that's donating to people to the homeless, to kids and really got organizations to make Chicago better, but that never make it on the news."
"A lot of people my age don't have no respect or no knowledge of hip-hop culture, period."
"Swervo is my alter ego. It's everything that G Herbo isn't. I'm humble and chill."
READ MORE: Rappin' 4-Tay Net Worth
Trivia
Herbert was influenced by:
Meek Mill;
Lil Wayne;
Yo Gotti;
Both Lil Bibby and Wright belong to the brotherhood N.L.M.B. The initials N.L.M.B mean "Never Leave My Brothers."
He is contributing to the redevelopment of Anthony Overton Elementary School.
When asked about his favorite rapper, he responded:
"JAY-Z is my favorite all-time rapper. He gives me the most inspiration."
READ MORE: Le'Andria Johnson Net Worth
G Herbo – Net Worth
Wright earned most of his wealth from his music (albums and singles sold as well as selling tickets to his concerts).
For example, Herbert has released the following popular singles, mixtapes, and EPs – Strictly 4 My Fans 2 – Road To Humble Beast, Welcome to Fazoland 1.5, Strictly 4 My Fans, Ballin Like I'm Kobe, Pistol P Project, and Welcome to Fazoland.
Moreover, he has a YouTube channel with over 680 million views (about $2 million in revenue before taxes). He also sells merch on his website www.gherbo.com. Therefore, rapper G Herbo has an estimated net worth of $4 million.
Featured image source – © Guliver / Getty Images.
READ THIS NEXT: Leland Sklar Bio
References

https://www.vice.com/g-herbo-explains-who-run-it-challenge-interview
https://www.billboard.com/g-herbo-interview-luc-belaire-deal-swervo
https://www.vladtv.com/benny-the-butcher-my-homies-got-g-herbos