Sid Williams is a former American football linebacker in the NFL and the husband of American politician Maxine Waters.
Williams played for – the Pittsburgh Steelers, Baltimore Colts, Washington Redskins, and the Cleveland Browns. Later, Sid served as the United States Ambassador to the Bahamas. His wife, Maxine, is a member of the Democratic Party and currently serves as the U.S. Representative for California's 43rd congressional district.
Biography
Sid Williams
He was born on March 3, 1942, in Shreveport, Louisiana.
Williams attended Wheatley High School, a secondary school located at 4801 Providence Street in Houston. Sid played high school football and graduated in 1959.
After high school, he went to Southern University in Baton Rouge, Louisiana. Later, Williams earned a master's degree at Pepperdine University.
NFL
In 1964, he was drafted in the 16th round of the NFL Draft by the Cleveland Browns.
In 1966, Sid won the NFL Championship Game.
In the follow-up year, Williams was traded to the New York Giants. In the same year, Sid was signed by the Washington Redskins.
In addition, Williams played for the Pittsburgh Steelers and the Baltimore Colts.
Sid retired in 1968 after playing in 70 games.
In 2008, Williams was elected to the Wisconsin Athletes Hall of Fame.
Maxine Waters
Sid is married to Maxine Waters. They are together since 1977.
Note – Williams is Maxine's second husband. She was previously married to Edward Waters from 1956 until 1972.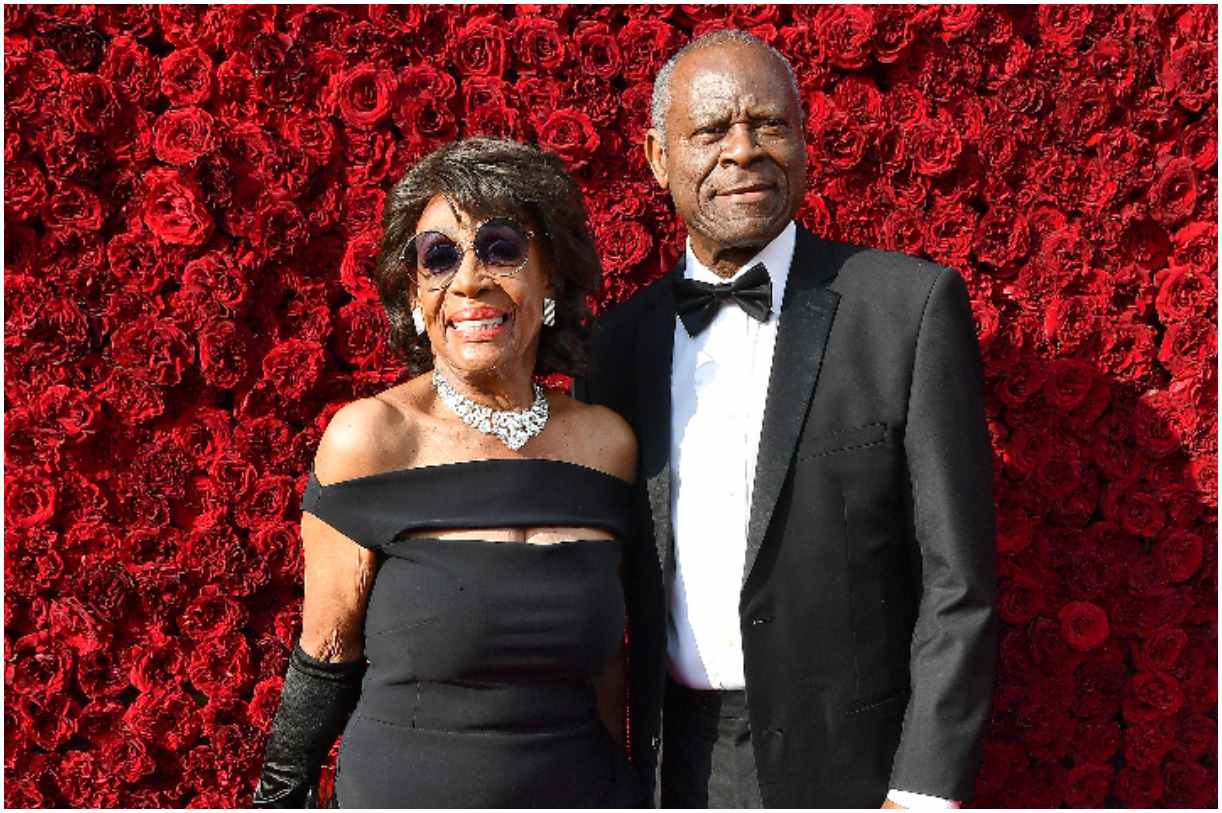 Maxine was born on August 15, 1938, in St. Louis, Missouri, as Maxine Moore Waters.
Waters was the 5th of 13 children raised by Velma Lee Carr Moore, a single mother. Maxine described her mother in Ebony as "a strong woman, a survivor."
At age 13, she started to work in segregated restaurants and factories.
In 1966, Maxine was hired as an assistant teacher at the Head Start program in Watts.
In 1990, she was elected to the U.S. House of Representatives. There, Waters has advocated for poor communities, women, and minorities. Currently, Waters is the most senior of the twelve black women currently serving in Congress.
From 1997 to 1999, Maxine was the chair of the Congressional Black Caucus.
In August 2008, she introduced HR 6796, better known as the "Stop Very Unscrupulous Loan Transfers from Underprivileged countries from Rich Exploitive Funds Act."
In August 2011, Maxine criticized President Obama, saying that he was insufficiently supportive of the black community.
She has built a strong political base from the disenfranchised and under-represented with a trademark in-your-face style to issues that affect – prisoners, AIDS patients, children, women, the poor, and minorities.
Since the election of President Trump, she has become one of his leading critics, calling for vowing and impeachment to push back against President Trump's divisive policies.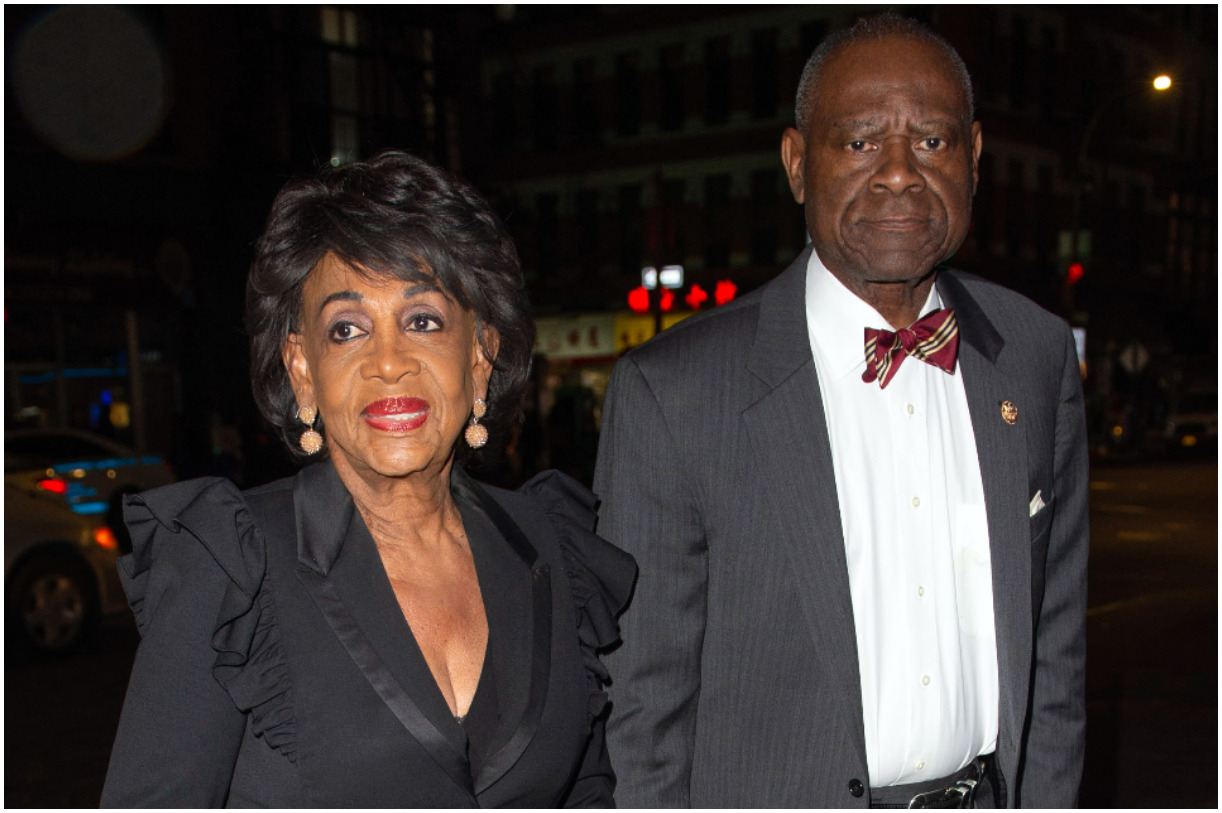 Waters is a co-founder of a nonprofit organization of more than 1,200 African American women in the LA area, called – "Black Women's Forum."
During an interview, Maxine said:
"If you believe in something, you must be prepared to fight. To argue. To persuade."
Waters went on to say:
"To introduce legislation again and again and again."
Children
Maxine and Sid don't have any children. But, Williams is the stepfather of Maxine's two children (Edward Jr. and Karen Waters) from her first marriage.
Controversy
In 2010, the House Ethics Committee charged Maxine with three counts of violating the federal ethics code and House rules in connection with her effort to arrange a meeting between representatives with OneUnited Bank (Sid owned stock secure federal bailout funds) and Treasury officials.
John Yarmuth (D-Ky.) and Reps. Bob Goodlatte (R-Va.), the ranking member and acting chairman of the Ethics Committee, wrote in their letter to Maxine's chief of staff:
"Your actions on behalf of OneUnited Bank's private efforts to obtain assistance and avoid collapse created dramatic appearances of conflict with your employing Member's personal financial interests."
John Yarmuth and Reps. Bob Goodlatte continued:
"Your actions blurred an already difficult and close line of permissible conduct due to OneUnited's prominent role in responding to a significant crisis affecting an unknown number of banks."
In 2012, the House Ethics Committee decided that Maxine will not be charged with any violations of House ethics rules.
READ MORE: Jason Wynn Net Worth
Then-Rep. Barney Frank said:
"I was pleased but not surprised that the House Ethics Committee found no reason to bring any charges against my colleague Maxine Waters."
Stanley M. Brand, Sid's attorney, said in a statement:
"This committee asserts that Rep. Waters improperly used her position to 'preserve her husband's investment in OneUnited.'"
Brand continued:
"Yet, after its exhaustive investigation, it cannot identify a single active step taken by Rep. Waters in furtherance of that goal."
READ MORE: Who is IWillDominate's girlfriend?
Trivia
From 1994 to 1998, Williams served as the United States Ambassador to the Bahamas.
Sid served as a legislative aide for LA City Councilman David S. Cunningham Jr. In addition, he worked as a business developer with the Black Economic Union in LA.
From 1979 to 1994, Sid was employed as a sales representative at Mercedes-Benz Hollywood, Inc.
Jim Brown, a former teammate of Sid, described him:
"I've always admired him because he's very flamboyant, and I've never sensed in him any insecurity."
On June 4, 1967, Sid participated in a press conference to express support for Muhammad Ali.
At the time, Ali was to stand trial after he opted out of the draft for the Vietnam War. Muhammad was among the first African Americans to refuse to fight in the Vietnam War.
READ MORE: Ric Edelman Net Worth
Sid Williams | Maxine Waters – Net Worth
Waters earned most of her wealth from serving fifteen terms in the House. Currently, a member of the United States Congress has a yearly salary of $174,000.
Williams earned most of his wealth from playing in the National Football League (he actually received a pension from NHL). In addition, he worked for 15 years as a sales representative at Mercedes-Benz Hollywood, Inc. Also, Sid was a United States Ambassador for four years.
Together, the couple has a house in the Windsor Square neighborhood of Los Angeles near Hancock Park, which has a value of about $2 million. Therefore, Maxine Waters and Sid Williams (combined) have an estimated net worth of $5 million.
READ THIS NEXT: Who is Samuel Krost?
References

https://thehill.com/homenews/house/113309-house-ethics-committee-charges-waters
https://www.politico.com/story/2012/09/report-details-waters-ethics
https://www.washingtontimes.com/news/2012/sep/21/calif-rep-waters-cleared-ethics