What is Bobby Flay's net worth?
Introduction
Bobby Flay, nickname "Iron Chef Flay," is a famous American chef who owns several restaurants.
In 2000, Flay was nominated for an Emmy Award for "Hot Off the Grill with Bobby Flay."
Biography
He was born on December 10, 1964, in New York City. His dad's name is Bill, while his mother's name is Dorothy.
From a young age, Bobby liked to make snacks after school and managed his mother's grocery lists. His favorite childhood food was the cheese pizza at "Mimi's Pizza" in NYC.
At age 17, Bobby fell into cooking when he took a job at Joe Allen's restaurant, where his father was a partner.
In 1983, he received a degree in Culinary Arts from the French Culinary Institute.
In 1984, Flay worked with Jonathan Waxman (an American chef who was one of the pioneers of California cuisine) at Buds and Jams, where he first discovered the sweet-heat of Southwestern ingredients.
In 1991, he opened his first restaurant, Mesa Grill. In the same year, Flay won the James Beard Foundation's Rising Star Chef of the Year award.
In 1992, his restaurant Mesa Grill adjudged NY Magazine Gael Greene's Restaurant of the Year. In September 2013, following a proposed rent increase by the landlord, the original Mesa Grill in NY closed.
In 1993, Bobby launched Bolo Bar & Restaurant along with a partner. In 1994, Bolo was awarded two stars by The New York Times.
In July 2008, he opened his first Bobby's Burger Palace (BBP) on Long Island. In the present day, there are 19 Bobby's Burger Palace outposts across the United States.
On June 2, 2015, he received a star on the Hollywood Walk of Fame at 6141 Hollywood Boulevard in Hollywood, California.
Food Network
In 1994, Flay made his first appearance on a then-fledgling Food Network.
He has hosted 14 cooking shows and specials on Food Network and Cooking Channel.
Courtney White, president of Food Network, said:
"Bobby Flay is a culinary superstar in every regard, and we are thrilled to be able to continue this extraordinary and productive partnership."
Courtney White later added:
"Bobby has a unique way of inviting audiences to experience food through the lens of his own passion. He's both an expert as well as approachable, someone most people feel they know and can trust to steer their own culinary curiosities."
Iron Chef
Iron Chef America is an American cooking show based on Fuji Television's Iron Chef. In a season of Iron Chef, Bobby would do 6 to eight battles a week.
In the early 2000s, Bobby competed against Masaharu Morimoto in two Iron Chef competitions. Flay lost the first battle but won the rematch.
Quits Iron Chef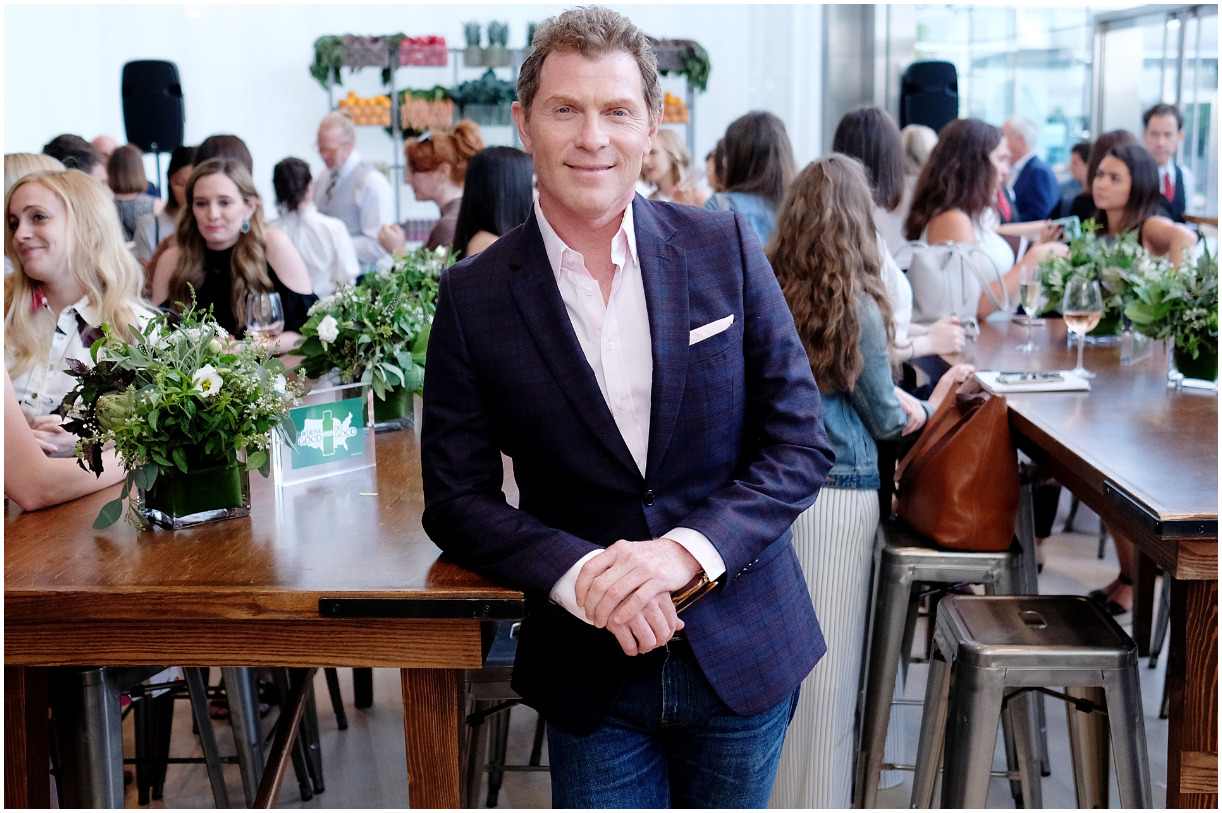 During a taping of Iron Chef Showdown in 2017, Bobby pulled off his apron mid-battle to reveal a shirt reading:
"THIS IS MY LAST IRON CHEF BATTLE EVER."
After the show, he declared:
"I've done over 100 Iron Chef competitions, and frankly they are exhausting. They are exhausting physically but, even more so, they are exhausting emotionally."
Wife
In 1991, Bobby Flay married Debra Ponzek (an American chef who won the James Beard Foundation Award for Rising Star Chef in 1992). The couple divorced two years later.
On October 1, 1995, Flay married Kate Connelly. Bobby met Connelly in January 1994, when he appeared on her Food Network talk show.
The couple had a daughter named Sophie together before separating. Sophie was born on April 16, 1996.
On December 20, 2005, he married Stephanie March. He was introduced to Stephanie by acquaintance Mariska Hargitay.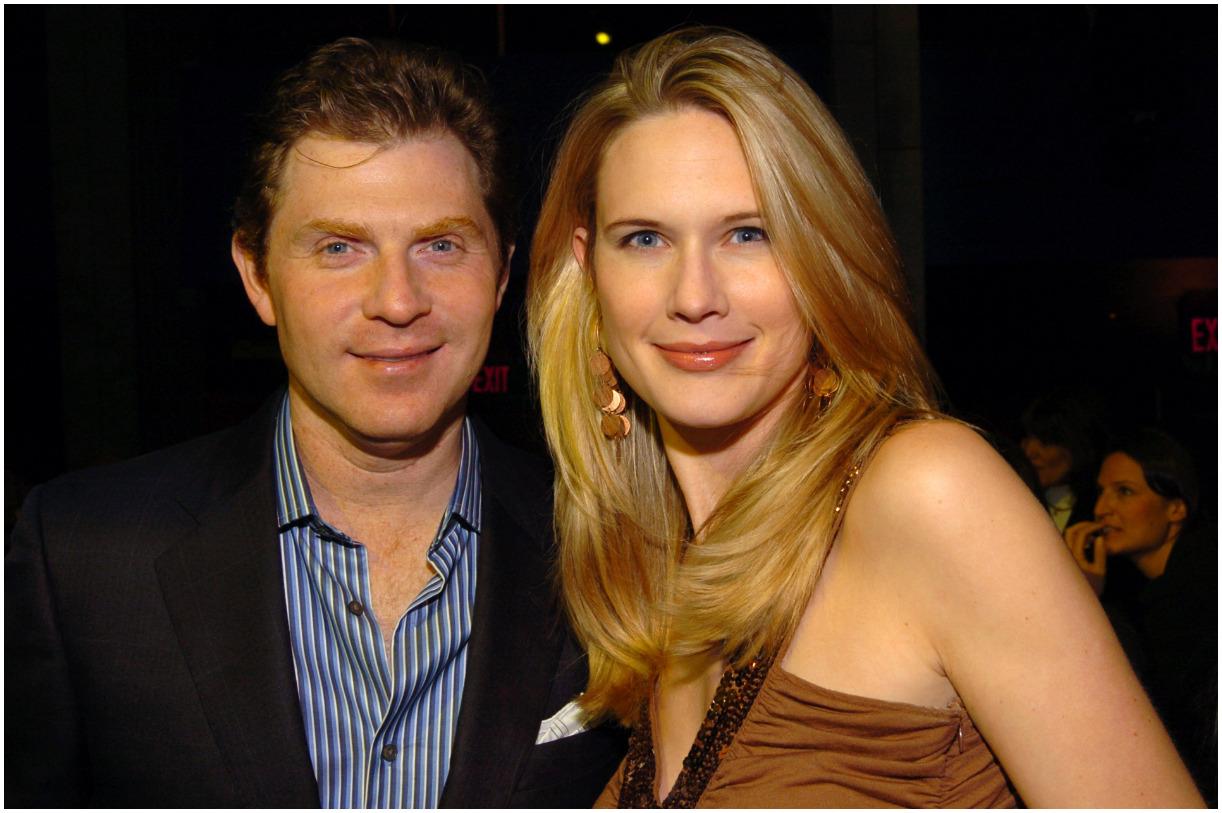 While ice skating at Rockefeller Center, Flay proposed to March on December 19, 2003. They divorced on July 17, 2015.
March claims that Bobby's alleged 3-year affair with Elyse Tirrell, one of his assistants, was the breaking point.
Julie Halpin, a spokeswoman for Bobby, stated:
"We will continue to refrain from responding to the continued efforts by certain parties to spread rumors and innuendo. This specific allegation was in a letter sent from one attorney in this case to the other."
After their divorce, Bobby was allowed to keep the couple's Hamptons home and Manhattan apartment. At the same time, Stephanie was able to get about $5,000 per month in alimony, according to the pre-nuptial agreement.
READ MORE: Jimmy Chin Net Worth
Girlfriend
In February 2016, Bobby Flay met his girlfriend, Heléne Yorke, at a Knicks basketball game.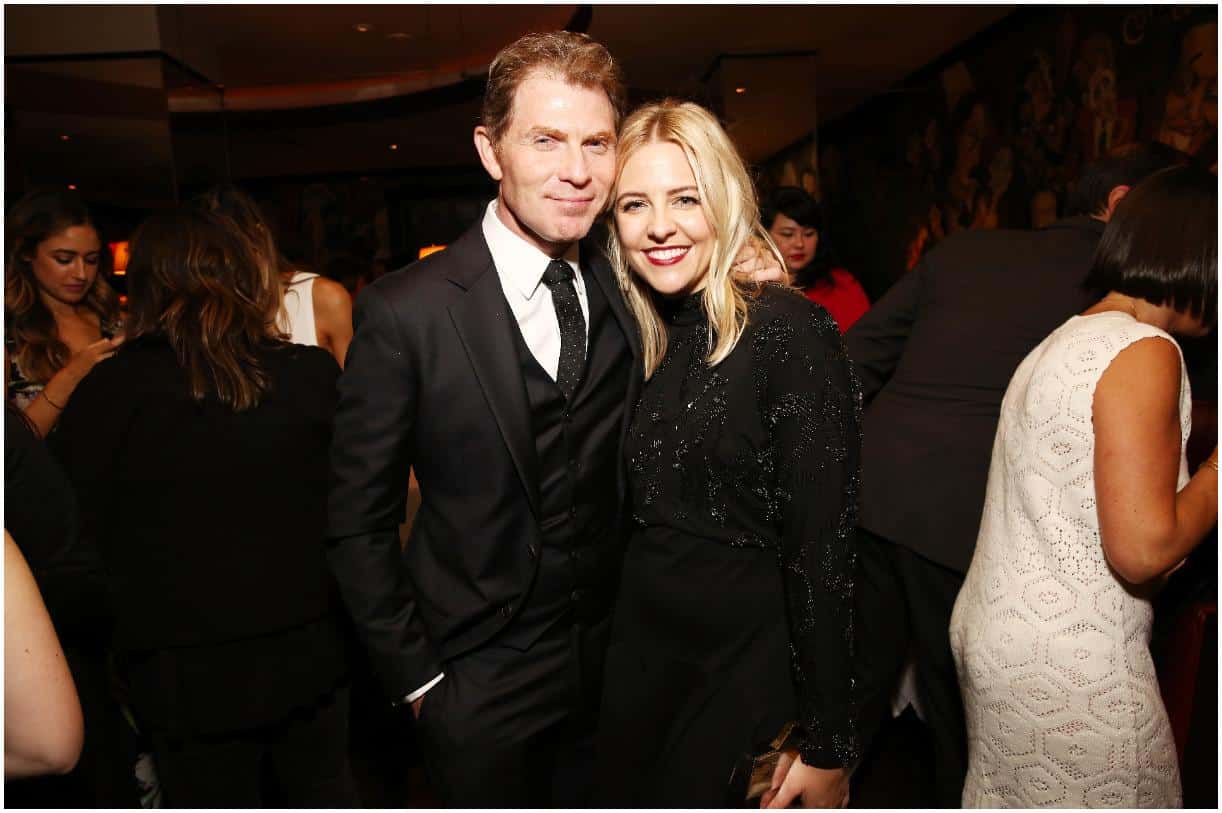 Reports first emerged one year after Flay and Stephanie separated.
The couple has parted ways in 2019.
Romantically Linked To Giada De Laurentiis
Both he and Giada rose to fame through their appearances on The Food Network.
Bobby's chemistry with his Next Food Network Star (Giada De Laurentiis) cohost led people to speculate he was dating the chef, however, both denied those rumors. Giada even said:
"My long-time friendships with my co-workers Matt Lauer and Bobby Flay are exactly that — long-time friendships."
READ MORE: Alex Choi Girlfriend
Height
5′ 10½" (1.79 m)
READ MORE: Steven Lim Net Worth
Trivia
He is fond of horse racing, and he owns a few race-winning horses.
In 2018, Flay appeared as Fred Jones' uncle in the animated film "Scooby-Doo! and the Gourmet Ghost."
In 2019, he competed against Michael Symon on Food Network's BBQ Brawl: Flay v. Symon.
In October 2019, chef Ricardo Castro and chef Rosana Rivera were featured on his show. Rosana said:
"Being able to showcase our business, myself as a chef and the city of Tampa is a big deal for us and we're super proud."
Bobby Flay – Net Worth
Flay earned most of his wealth from his work on the Food Network, selling his books, and managing his restaurants.
Some of his books are – Barbecue Addiction, Grilling For Life, Fearless Flavors from My Kitchen, and Bold American Food.
Therefore, American chef Bobby Flay has an estimated net worth of $55 million.
READ THIS NEXT: Who is Peter Orszag?