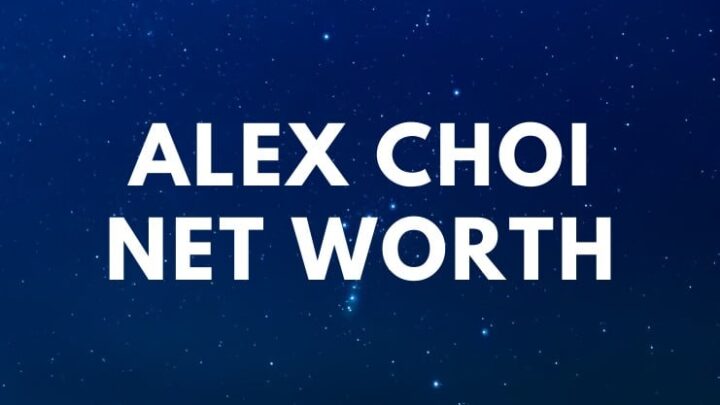 Alex Choi is an Automotive YouTube video creator who has more than 659000 subscribers on his self entitled channel. Choi earned over 12.2 million views with his video "Lamborghini Launch Control Reaction Compilation."
Biography
He was born on October 25, 1999, in Seoul, South Korea. Currently, Alex is based in Los Angeles, California, USA. There is not much information regarding Alex's parents, childhood, and studies.
Alex began posting car content on Instagram in May of 2016. In the present day, he has over 744,000 followers.
YouTube
He has started his YouTube channel on July 15, 2017. His channel has over 659,000 subscribers, and it has more than 50 million views.
Alex introduced himself on YouTube with a video called "Fiat 500e DRIFT CAR build." It currently has about 78,000 views and was published in July of 2017.
His most viewed video on his YouTube channel has more than 12.2 million views (published on July 28, 2017) and is titled "Lamborghini Launch Control Reaction Compilation."
His second most popular video is titled – "COPS ARREST BUGATTI OWNER FOR GOING TOO SLOW!!!." The video was published on May 3, 2018, and it has more than 4.1 million views.
In March 2018, Alex uploaded a video to his channel entitled, "Police SEIZED my car and sent me to JAIL!!!." Choi said that he was arrested after attending an illegal stunt show in LA where people were injured.
In September 2018, Alex narrowly missed a motorcyclist while attempting to perform a doughnut on Mulholland Highway.
As the video shows, Alex, for some reason, decided to drift across a two-lane road but failed to notice that a motorcycle was coming. Luckily, the two narrowly missed each other and everyone was fine.
He immediately pulled over following the near-miss, only to receive a severe tongue-lashing from a woman (she is believed to be the rider's girlfriend) who witnessed the whole thing.
He had the decency and good sense to stick around and to apologize profusely to her and to the rider, too. Choi said that the motorcycle was in his blind spot.
The incident was uploaded to Youtube where Alex was criticized by the motorcycle community.
In December 2018, Alex was arrested in Beverly Hills, California for refusing to comply with a police officer.
This arrest doesn't seem to be slowing him down as he pointed out that he "still has his driver's license" and his M2, referring to his modified BMW M2 (fact – The BMW M2 is the only 2 Series Coupe available with a dual-clutch transmission) that he can be seen burning out in on a previous post.
In April 2019, his trip to Coachella was cut a bit short and Alex had to return to LA since his Huracan started to lose oil.
READ MORE: Northernlion – Streamer Profile
Tesla
In June 2019, Alex posted a video of a Tesla Model 3 Performance car driving under "Autopilot" with nobody in the driver's seat.
"Autopilot" is an automated series of driving assists that can operate some of the car's functions on its own, like – throttle input and steering.
However, Autopilot doesn't make the car fully autonomous.
According to the product's page:
"Current Autopilot features require active driver supervision and do not make the vehicle autonomous."
In February 2020, Parker Nirenstein and Choi had an accident while Alex was driving an electric golf kart. Following the accident, Nirenstein claimed that he should have been compensated for what happened.
Lamborghini
Alex owns a Lamborghini Huracan, a sports car that is manufactured by Italian automotive manufacturer "Lamborghini." The car has an average price of $185,000.
Emelia Hartford was featured in a video eating breakfast on the back of his Lamborghini Huracan. Emelia is an actress, writer, and YouTuber. She has earned more than 191,000 followers to her Ms.Emelia Instagram account.
In July 2020, Alex discovered that his Lambo is up for sale for over $1million on a website called Carousell. Later, it was revealed that the account was fake.
READ MORE: Who is JonTron?
Police Joyrides His Lambo
On August 19, 2019, he posted a YouTube video that shows him approaching a police officer at a gas station and asking him if he wants to swap cars.
Choi said:
"You might lose your job."
The officer responded:
"As long as I'm YouTube famous."
READ MORE: Who is Peter Orszag?
Girlfriend
There is no information regarding Alex Choi's girlfriend.
Quotes
"Mclaren, as much as I hate you, take my money."
"I illegally bought this illegal race car to illegally drive it on the street."
"I'm into aviation just as much as I'm into cars."
"I think my radical SR3 is the best sounding car in my shed."
READ MORE: Steven Lim Net Worth
Alex Choi – Net Worth
Choi earned most of his wealth from his businesses as well as from his YouTube channel.
Some of the supercars in his collection include:
Maclaren 720s;
Lamborghini Huracan;
BMW M7;
Audi RS7.
In addition, Alex sells merch on his website. Therefore, Alex Choi has an estimated net worth of $3 million.
READ THIS NEXT: Alex Becker Net Worth
Reference

https://sg.news.yahoo.com/19-old-installs-roll-bars-030022445.html
https://www.autoblog.com/2019/04/12/lamborghini-huracan-rally-car