What is Teresa Earnhardt's net worth? Is Teresa Earnhardt married?
Introduction
Teresa Earnhardt is the third wife of NASCAR icon Dale Earnhardt and the woman he was married to when he died suddenly at the Daytona 500 championship.
While her claim to fame may be her marriage to one of the legends of the racing circuit, she has parlayed her almost 20-year marriage into a lucrative career.
The North Carolina-born and raised beauty hails from her own racing family, too.
Find out more about the late, great Dale Earnhardt's widow—the highs, the lows, and the history—right here.
The Origin Story
Teresa Houston was born on 29th October 1958, in Hickory, North Carolina.
Teresa isn't the only big name to come out of Hickory, either.
Former NFL player Ozzie Clay, NASCAR driver Matt DiBenedetto, NASCAR champion Dale Jarrett, and White Sox's pitcher Dick Marlowe all hail from the Catawba County town.
Some of the most notable names to come out of Hickory are Tommy, Marty, and Andy Houston—current and former NASCAR drivers and relatives of Teresa's.
Teresa is the daughter of Hal Houston, niece of Tommy Houston, and a first cousin to Marty and Andy. The latter attended Bunker Hill High School in Claremont, NC, with Teresa, who then moved on to study a degree in commercial art and interior design.
In the late 1970s, while Teresa was still studying design, she met NASCAR driver Dale Earnhardt at a race event.
The pair immediately hit it off, and the newly divorced (for a second time) Dale proposed to Teresa in 1981.
They tied the knot on 14th November 1982, when Teresa was 24 and Dale was 31.
Teresa and her new husband moved to Mooresville, North Carolina, where the NASCAR great purchased a 300-acre farm.
Teresa, who was heavily pregnant during the relocation, gave birth to the newly-weds' only child, Taylor Nicole, on the 20th of December, 1988.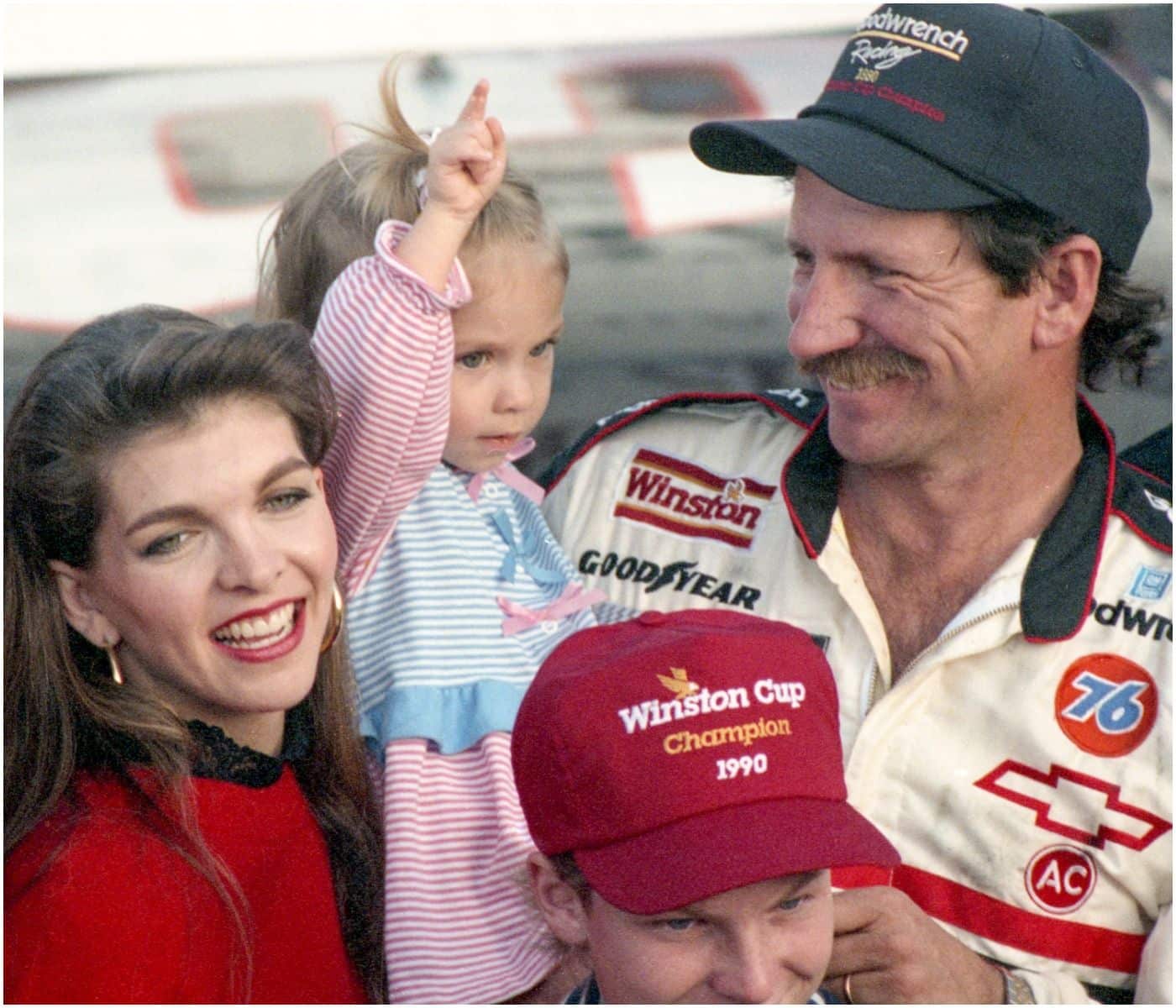 Teresa and Dale raised Taylor in North Carolina, and the young heiress to a racing dynasty grew up to become a pro rodeo competitor, philanthropist, wife, and mother.
Dale "The Intimidator" Earnhardt died in a crash on the last lap of the Daytona 500 on 18th February 2001.
He was posthumously inducted into the NASCAR Hall of Fame—and received multiple other awards.
Building An Empire
Teresa's business savvy became apparent to her husband over the first decade they were together.
So much so that during six championships—in 1996, 1998, 1999, 2004, and 2005—Teresa headed Dale Earnhardt, Incorporated (DEI).
In 2007, Teresa's stepson—Dale Earnhardt Junior—announced that he would be leaving DEI for the 2008 racing season.
That same year, DEI purchased Ginn Racing. Following Dale, Jr.'s departure from DEI, the business was unable to retain some of its biggest sponsors—like Budweiser and the US Army.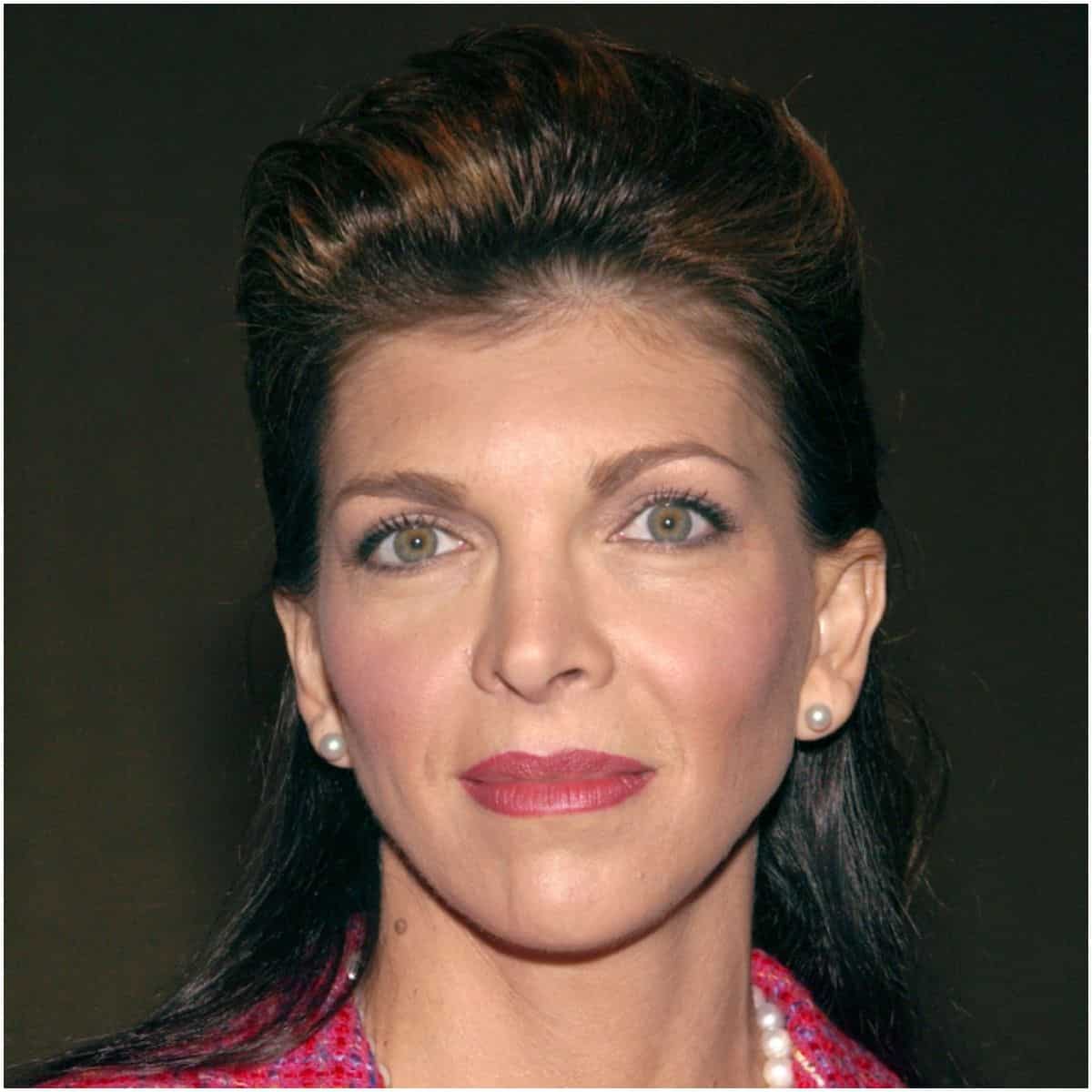 This pushed Teresa to consider a new move for the corporate entity, and so in November of 2008, DEI merged with Chip Ganassi Racing, forming Earnhardt Ganassi Racing.
In 2010, the group won the Daytona 500 with newly acquired Jamie McMurray.
While DEI still operates out of Teresa and Dale's chosen home—Mooresville—Teresa's ownership in the team ended in 2014.
Chip Ganassi bought her share of the business and changed the name back to its original, Chip Ganassi Racing.
Teresa works for the Dale Earnhardt Foundation in an effort to continue the legacy of her late husband.
A Family Showdown
Teresa has long been maligned by the racing community for how she's handled her relationships with Dale's children from previous relationships.
Take Dale Earnhardt Junior, for example. Throughout 18 seasons of NASCAR racing, Earnhardt Jr. took out the Daytona 500 twice—in 2004 and again a decade later.
Following the loss of his beloved dad, Earnhardt Jr. tried to keep things civil with the woman who had inherited her father's business.
When he was asked about ownership of the company in a 2006 interview, he tactfully said: "Me and Teresa will talk about that when the time comes. But that's not in the near future."
A year later, the Daytona champ and NASCAR legacy shared with the media that Teresa had prevented him from gaining majority ownership of his father's company.
Insider Richie Gilmore weighed in, saying that Teresa wanted the company to belong to all Earnhardt's children "someday" because that's what Dale built it for.
READ MORE: Did Dane Cook Get Plastic Surgery?
The Showdown Continues
In 2016, she sued her stepson Kerry Earnhardt for he and his wife's use of the Earnhardt name for a line of furniture.
She filed a federal court appeal after her suit was overturned by the Patents Office and won.
She lost big on the fan front, though.
The move alienated a large portion of her NASCAR fan base, with her other step-children even weighing in on the drama.
Stepdaughter and half-sibling Kelley Earnhardt-Miller tweeted:
"Hate that my brother & family have to deal w/ this nonsense. It's our name too! We were born w/ it!"
Kelley and Dale Junior are the children of Dale and 2nd wife, Brenda Jackson. Kerry is the only child of Dale and 1st wife, Latane Brown.
READ MORE: Robin Meade Net Worth
Boyfriend/Remarried?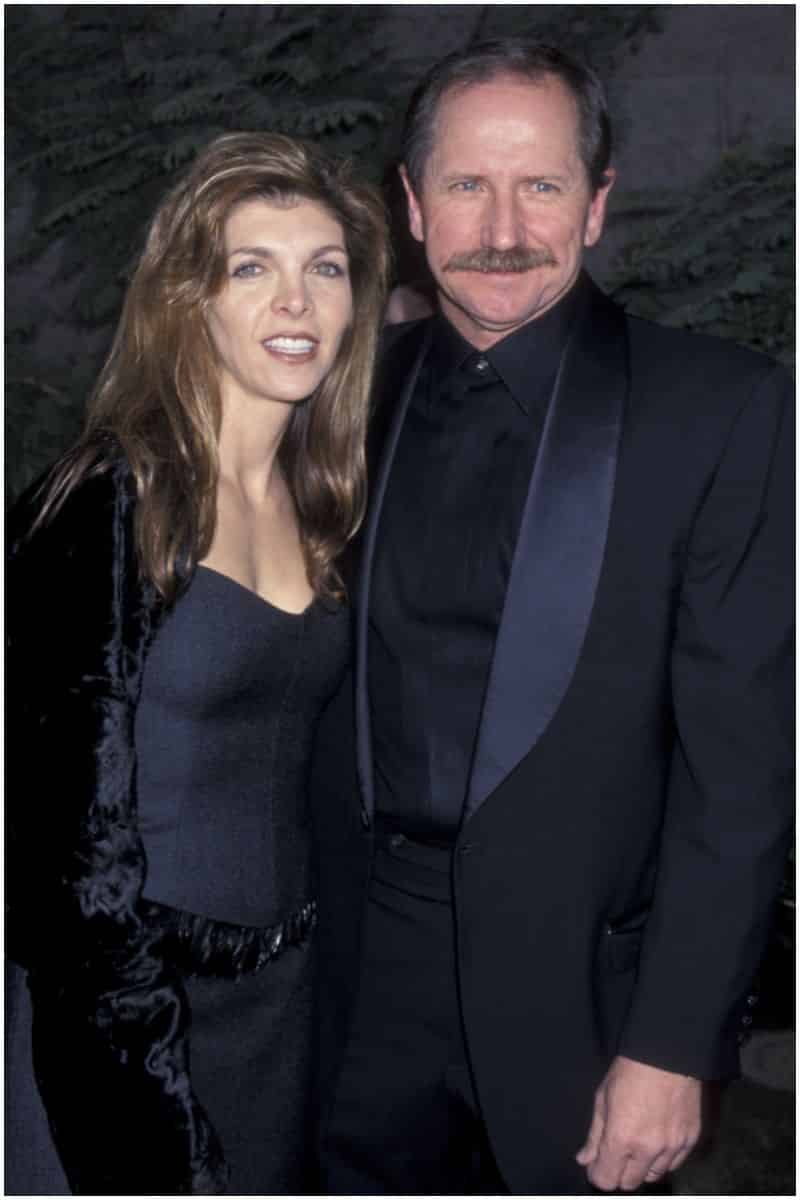 Teresa didn't remarry after Dale Earnhardt passed away.
Also, there is no information regarding Teresa's current romantic relationship.
Teresa Earnhardt – Net Worth
Teresa earned most of her wealth from serving as the president and Chief Executive Officer of Dale Earnhardt, Inc.
Therefore, Teresa Earnhardt has an estimated net worth of $55 million.
Want to learn more about Dale Earnhardt's widow? Check out her Katie Couric interview here.
READ THIS NEXT: Is Logan paul colorblind?