Chad Johnson is an American former NFL wide receiver who was a 3-time All-Pro during his 10 seasons with the Cincinnati Bengals.
In August 2008, Johnson legally changed his name to Chad Javon Ochocinco.
In July 2012, he changed it back to Chad Johnson because he "wanted to reconnect with his former self."
Biography
He was born on January 9, 1978, in Miami, Florida, USA.
In 1996, Chad graduated from Miami Beach Senior High School.
In 1997, he attended Santa Monica College.
In 2000, Ochocinco transferred to Oregon State University.
There, he broke a school record for the longest touchdown reception with a 97-yard reception.
Cincinnati Bengals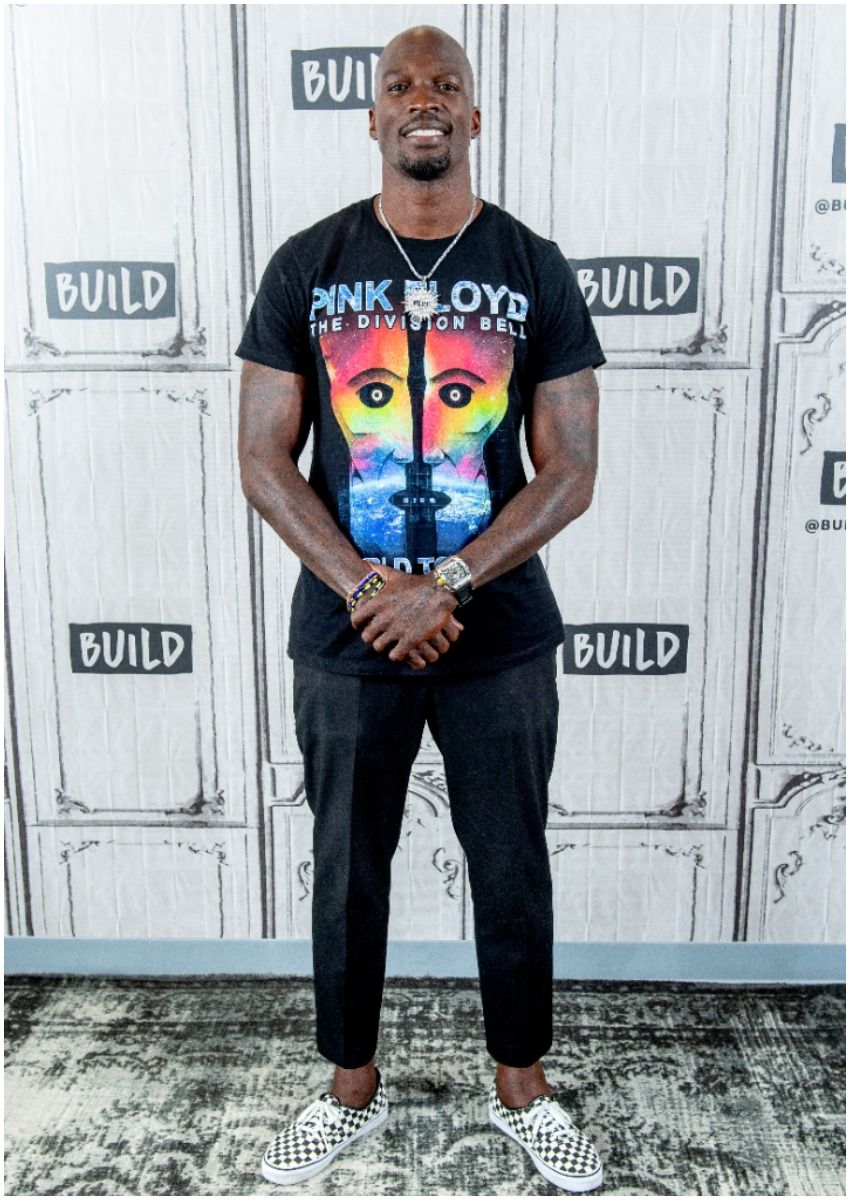 In 2001, Johnson was drafted by the Cincinnati Bengals in the 2nd round of the NFL Draft.
In 2003, Ochocinco set a Bengals franchise record by recording 1,355 receiving yards.
He finished the 2006 season with 87 receptions for a league-leading 1,369 yards and 7 touchdowns.
New England Patriots
In the 2011 offseason, he was traded to the New England Patriots.
On June 7, 2012, Chad was released by the Patriots after only catching 15 passes in the entire season.
Miami Dolphins
On June 11, 2012, he signed with the Miami Dolphins.
On August 12, the Dolphins released Ochocinco following his arrest for domestic violence the previous night.
Montreal Alouettes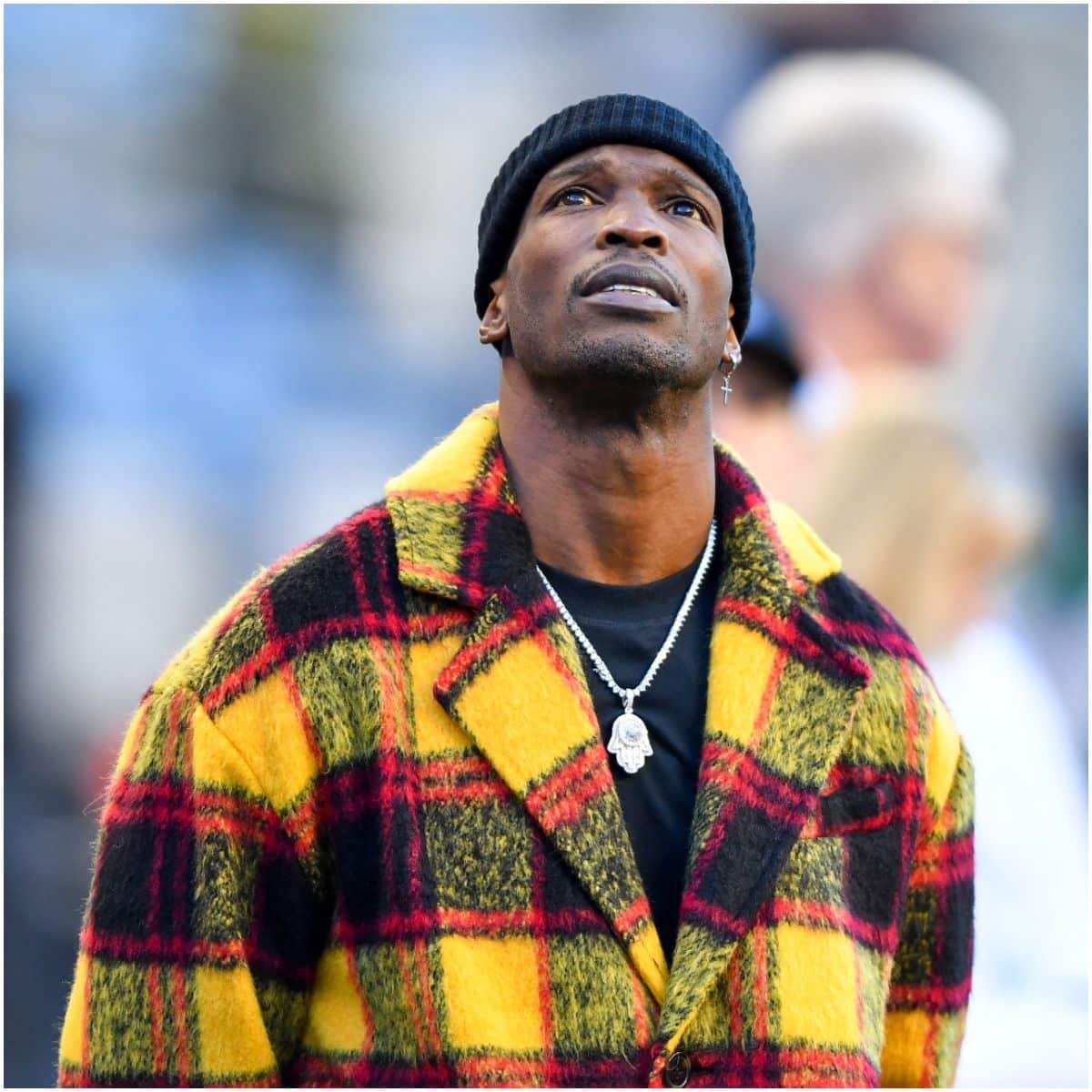 On April 17, 2014, he signed a 2-year deal with the Montreal Alouettes of the Canadian Football League.
He became a free agent on February 9, 2016.
In 2019, he signed a deal with the football side Boca Raton.
Jim Rooney, Boca Raton FC coach, declared:
"Chad is a tremendous athlete. He has proven himself (on) the gridiron and will now prove himself in the soccer pitch."
After penning the contract, Chad said:
"For me, this is more than just an opportunity but a dream come true that I was never able to fulfill during my childhood."
Ochocinco also said:
"I'm really excited to join the team and contribute in any way possible."
Wife
On July 4, 2012, Chad Johnson married Evelyn Lozada, a reality star who appeared on the VH1 television series Basketball Wives from 2010 to 2012.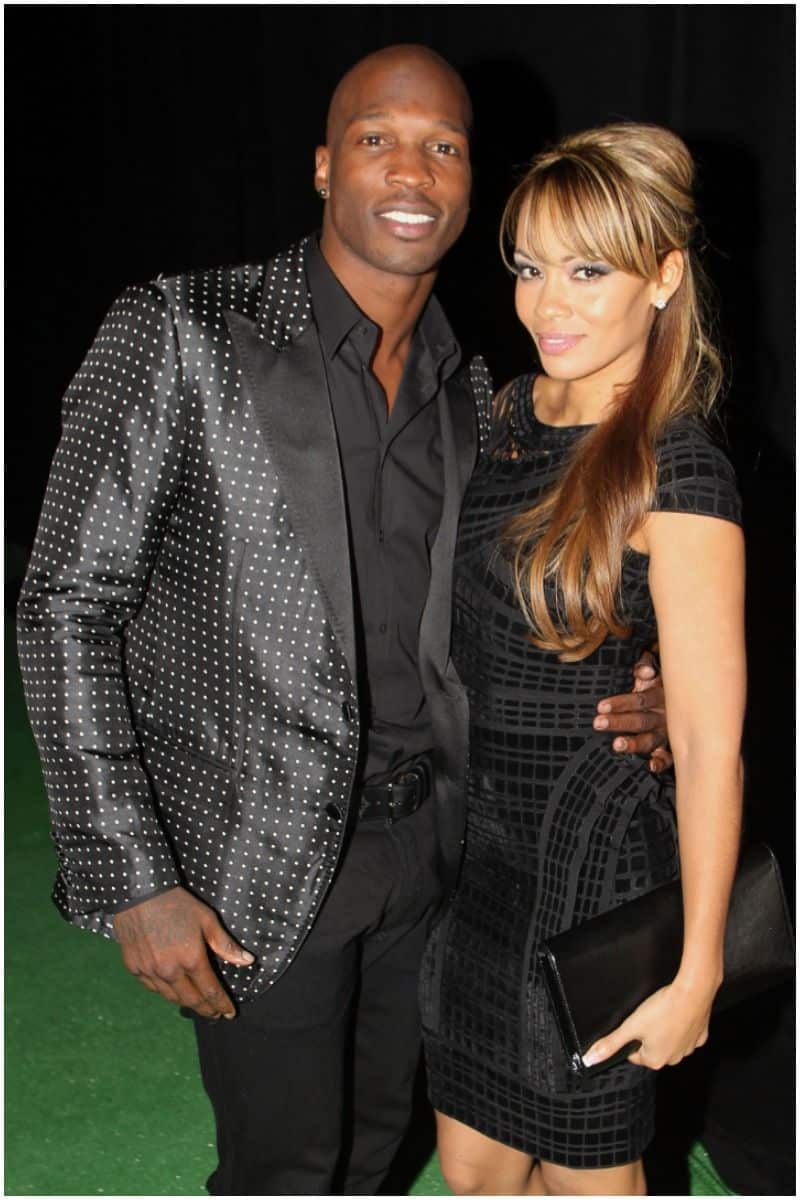 Lozada was previously engaged to Antoine Walker, a former NBA star who played for Boston Celtics and the Miami Heat.
In 2012, he was arrested on a misdemeanor domestic violence charge.
Police said Ochocinco head-butted his wife in the forehead during an argument.
Chad was jailed on a misdemeanor charge of domestic battery. Ochocinco spent the night in Broward County Jail. The bond was set at $2,500.
On August 14, 2012, Lozada filed for divorce claiming that her marriage was "irretrievably broken."
The divorce was finalized on September 19, 2012.
Chad has since apologized to Lozada.
In September 2012, Ochocinco received a year of probation after he reached an agreement with Lozada and prosecutors.
On May 7, 2013, a warrant was issued for Ochocinco's arrest for allegedly violating the terms of his probation.
The next month, he was sentenced to 30 days in jail. On June 17, 2013, he was released from jail after apologizing to the court.
Children
Chad has 8 children.
In 2018, it was announced that his son Chad Johnson Jr. will be playing college football at Arizona State.
Chad Johnson Jr. said:
"I want to be flashy, but I also have to make sure I can back it up. Like he did."
Height
Ochocinco is 6′ 1″ (1.85 m) tall.
READ MORE: Who is Demi Bagby's boyfriend?
Quotes
"My biggest asset is my combination of size and speed."
"Everyone has to remember, I've always said that soccer is my number-one sport."
"Animals always want to pick you up, no matter what."
"I've brought excitement back to the game. I make the game fun."
"When you get a humble Chad Johnson that has lost everything and has to work his way back up, that's a big deal."
"Stopping me? That's impossible. There's not anything that can really stop me."
"If you're going to ride a bike, ride it the right way. Don't speed. Do it for enjoyment."
"I'm no saint. I'm no angel. I never proclaimed to be."
READ MORE: Aaron Hernandez Biography
Trivia
He is an avid player of the FIFA video game series.
In winter 2010 and spring 2011, Ochocinco was featured in a national pistachio commercial.
In June 2011, Johnson filmed a cameo role as himself for the film titled – "American Reunion."
On September 13, 2010, he was featured as the guest host of WWE Raw.
In 2010, Chad participated in "Dancing with the Stars." Ochocinco was paired with American dancer Cheryl Burke.
On April 2, 2017, Johnson played one game for the Monterrey Fundidores, an American football team based in Mexico.
He appeared on the cover of EA's NFL Street 3.
Chad holds the following records in the Bengals organization:
most touchdown receptions in a game (tied with several other players);
most seasons with over 1,000 receiving yards;
most receiving yards in a game;
most receiving touchdowns;
most receiving yards all-time;
most receiving yards in a season.
In 2019, Ochocinco asked his Twitter followers, "How is everyone's Friday going so far?" Later, a man named Christopher Olivas told Johnson that he was facing eviction (Olivas was being sued for $1,318.00 in unpaid rent, costs, etc.).
Chad responded:
"Show me the notice and I'll take care of it."
About half an hour later, Ochocinco sent $1,500.07 to Christopher Olivas' PayPal account.
Some of his teammates used to call him Chad "Gumby" for his ability to make circus grabs.
Johnson is the cousin of former NFL wide receiver Keyshawn Johnson.
He has been selected to the Pro Bowl five times.
In April 2011, CNBC listed Chad as number 1 on its list of "Most Influential Athletes In Social Media."
READ THIS NEXT: Andrew Golota Net Worth
Chad Johnson – Net Worth
Johnson earned most of his wealth from being one of the most productive wide receivers in the National Football League. He finished his career with 67 touchdowns, 766 receptions, and 11,059 yards.
Chad also earns some money from playing soccer for Boca Raton FC.
Therefore, former American football wide receiver Chad Johnson has an estimated net worth of $5.5 million.
READ THIS NEXT: Bode Miller Biography
References

https://bengalswire.usatoday.com/chad-johnson-bengals-visit-fan-reunion/
https://www.cbssports.com/bengals-fans-are-begging-chad-johnson
http://www.nfl.com/chad-johnson-arrested-on-domestic-violence-charge