Todd Howard is the Game Director and Executive Producer at Bethesda Game Studios, a video game developer known for producing Fallout and The Elder Scrolls series.
Biography
He was born on October 6, 1970, in Lower Macungie Township, Pennsylvania, USA, as Todd Andrew Howard.
Todd gained an interest in video games from a very young age.
"I made my first game when I was 12 and just kept writing my own games, it was my hobby," Todd told James Batchelor. "There was a Star Trek game at the time where you plotted things, and I made kind of a rip-off where you were riding shotgun on a Wild West you know wagon. I thought it was brilliant, and I entered it in like a school computer contest, and I lost."
"I got an Apple II when I was young, maybe fifth grade, sixth grade… no, that was the Trash 80… TRS80," Howard said in another interview. "I just learned to program on my own. I was a self-taught programmer, artist, the whole thing, and I made a whole bunch of my own games."
He graduated from Emmaus High School in 1989 and from the College of William & Mary in Williamsburg in 1993 with a major in finance/business.
"I have a finance degree only cuz it seemed like the easiest way to get through college at the time," Howard told IGN in June 2019.
Bethesda
In 1994, he joined video game publisher Bethesda Softworks as a producer.
In 1999, Bethesda Softworks became a subsidiary of ZeniMax Media.
The first project Howard was involved in was Terminator: Future Shock.
His first foray into the Elder Scrolls series was as a designer on The Elder Scrolls: Chapter II – Daggerfall.
Todd was also project leader on The Elder Scrolls Adventures: Redguard, which was released in 1998.
The Elder Scrolls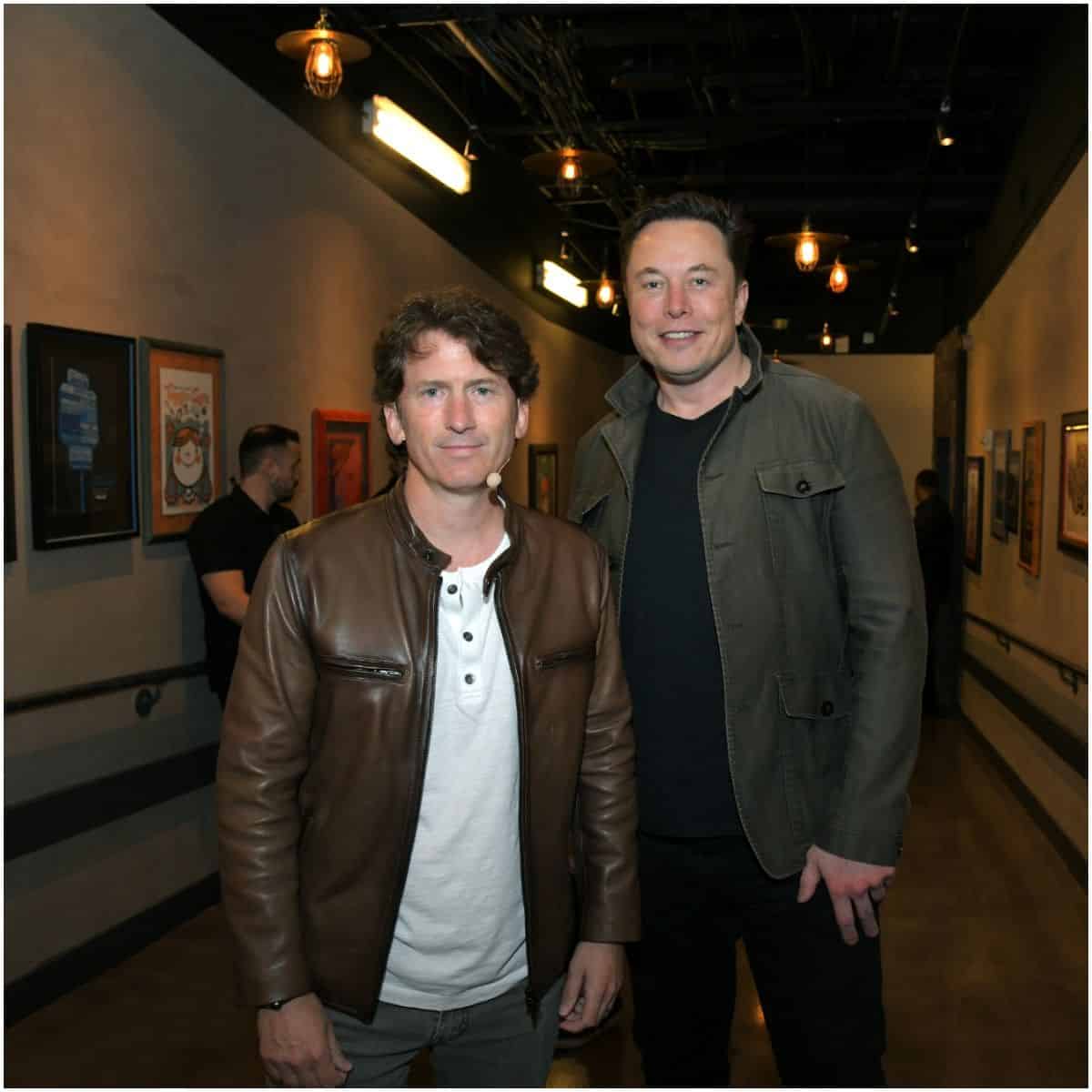 From 2003 to 2007, Howard served as the executive producer of:
The Elder Scrolls IV: Shivering Isles;
The Elder Scrolls IV: Oblivion;
The Elder Scrolls Travels: Shadowkey;
The Elder Scrolls III: Bloodmoon.
In 2008, Howard served as game director of Fallout 3.
"I think that world is complete genius, and if you and I think it's shown when you look at all the other post-apocalyptic stuff that's come out," Todd said in a later interview.
In 2012, he received the D.I.C.E. Award for "Best Game Director."
Fallout 76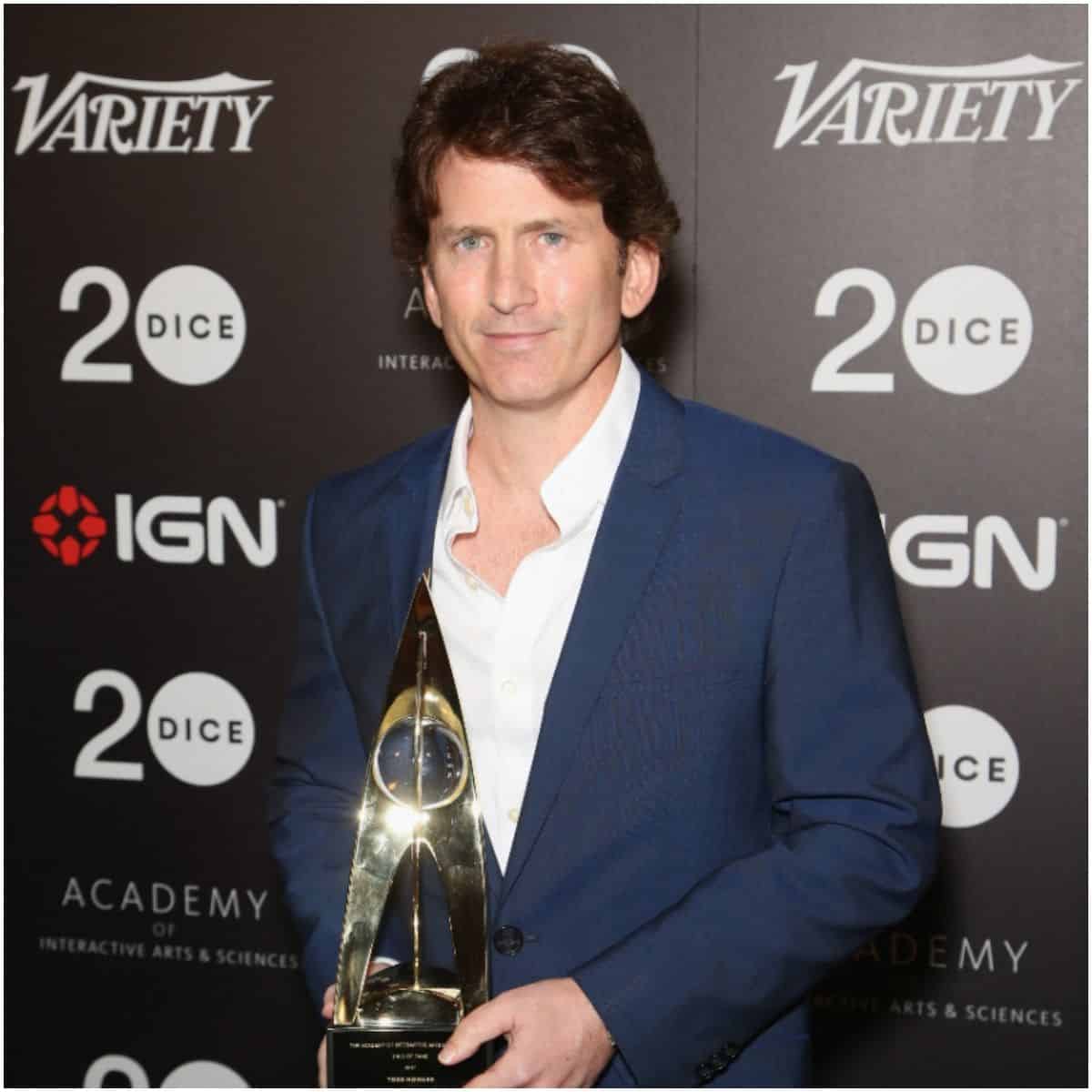 Fallout 76 was released in November 2018. It is Bethesda Game Studios's first multiplayer game. Forbes said that Fallout 76 was a "huge, rare, total miss" by Bethesda. It sold more than 1.4 million digital copies at the end of 2018.
"'Fallout 76′ is a very different 'Fallout' game," Howard confessed. "We think a lot of people will like it because we like it. But a lot of people probably won't."
In September 2020, it was reported that Microsoft bought ZeniMax Media, the parent company of Bethesda Softworks, for $7.5 billion. With this acquisition, Microsoft gained all of Bethesda's IPs, including The Elder Scrolls 6 and Starfield.
"I have been incredibly blessed to spend my entire career at, and help build, one of the best places to make games in the world – Bethesda," Howard said in a blog post via Bethesda Game Studios. He added: "Our longest and closest partner during my career has been Microsoft."
Wife
In 1995, Todd Howard married Kimberly Lynn Yaissle in St. Thomas More Catholic Church, Allentown.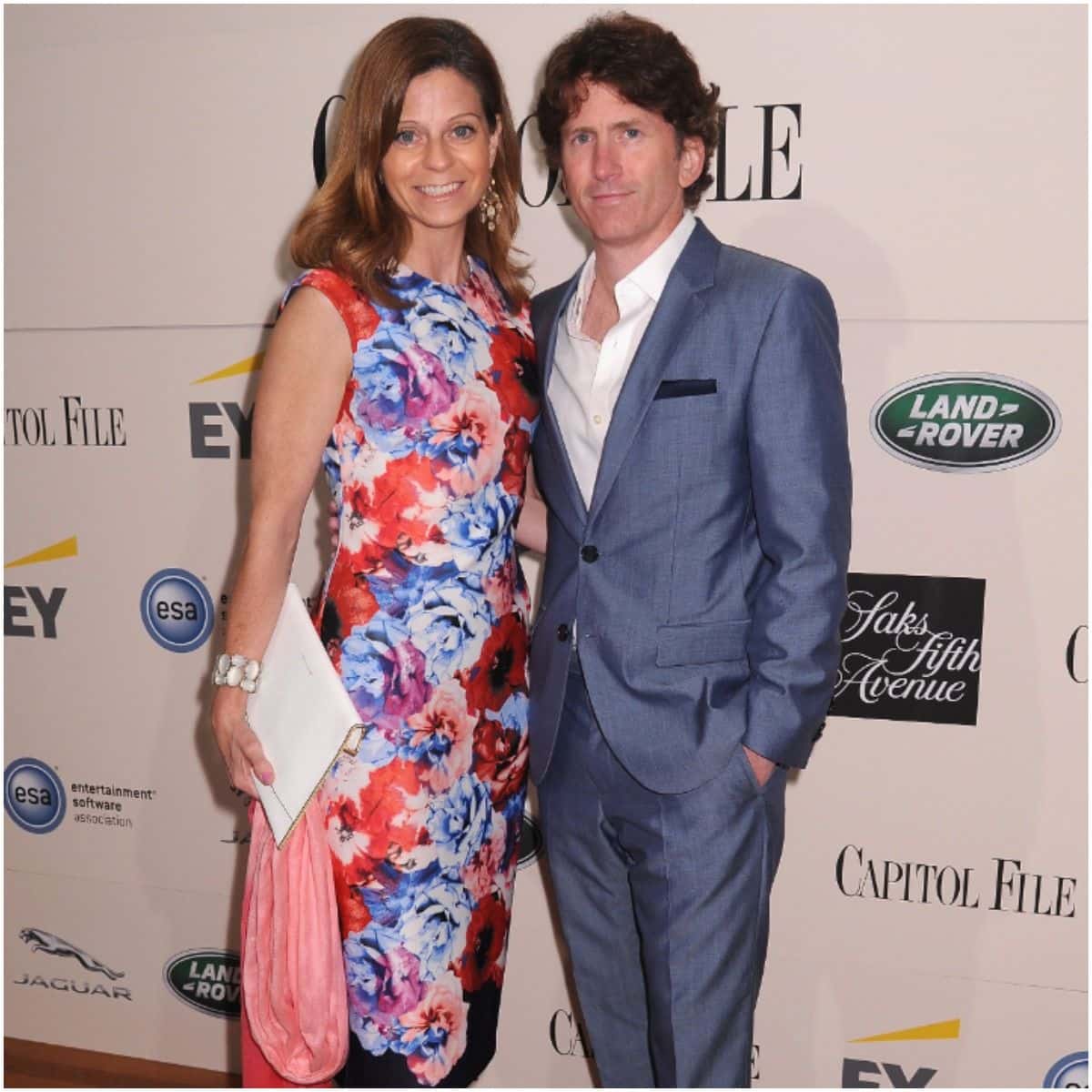 Kim graduated from the University of Richmond. Both are graduates of Emmaus High School.
Children
The couple has a child named Jake Howard.
READ MORE: Who is Constance Nunes' husband?
Height
Todd Howard is about 5′ 6¼" (168 cm) tall.
Quotes
"Great games are played, not made."
"When you play a game, and you accomplish something, that's real."
"I think it's up to us to make all of those avenues meaningful for what they are."
"I think chasing scale for scale's sake is not always the best goal."
"Be who you want to be and do what you want to do."
[On Fallout 4] "We've never been more excited about a game, and we can't wait to share it."
[On The Elder Scrolls IV: Oblivion] "The first thing we do when we start a game like this is say – 'What did the fans like about the last game?'"
"I see games… as the ultimate combination of art and technology."
READ MORE: Elena Moussa Net Worth
Todd Howard – Net Worth
Howard earned most of his wealth from serving as the Executive Producer at Bethesda Game Studios, where he has captained the development of several iconic Bethesda games such as The Elder Scrolls III: Bloodmoon, The Elder Scrolls Travels: Shadowkey, The Elder Scrolls V: Skyrim, Fallout 3, Fallout 4, and Fallout 76.
Therefore, video game designer Todd Howard has an estimated net worth of $12 million.
Featured image source – © Guliver / Getty Images.
READ THIS NEXT: Who is Adam Khoo?