What is Van Lathan's net worth? Is Van Lathan married?
Introduction
Van Lathan is the voice behind The Red Pill podcast, which draws in more than 50,000 listeners per episode.
But that's not even what he's most famous for.
Insightful, witty, and quick on his feet, Van Lathan's understanding of sports, current affairs, and entertainment news—as well as his way with fans—has garnered him a huge following over his career.
The Los Angeles resident might have a book hot off the printing press, and a few film and television ideas in the pipeline, but here's what we know about his career so far.
The Origin Story
Van Lathan was born on April 16, 1980, to Terry and Christal Ellis.
A few years later, the family welcomed Van's only sibling, a sister named Ebony.
Born and raised in Baton Rouge, Louisiana, through the 80s, Van quickly grew into a smart, witty, and outspoken kid.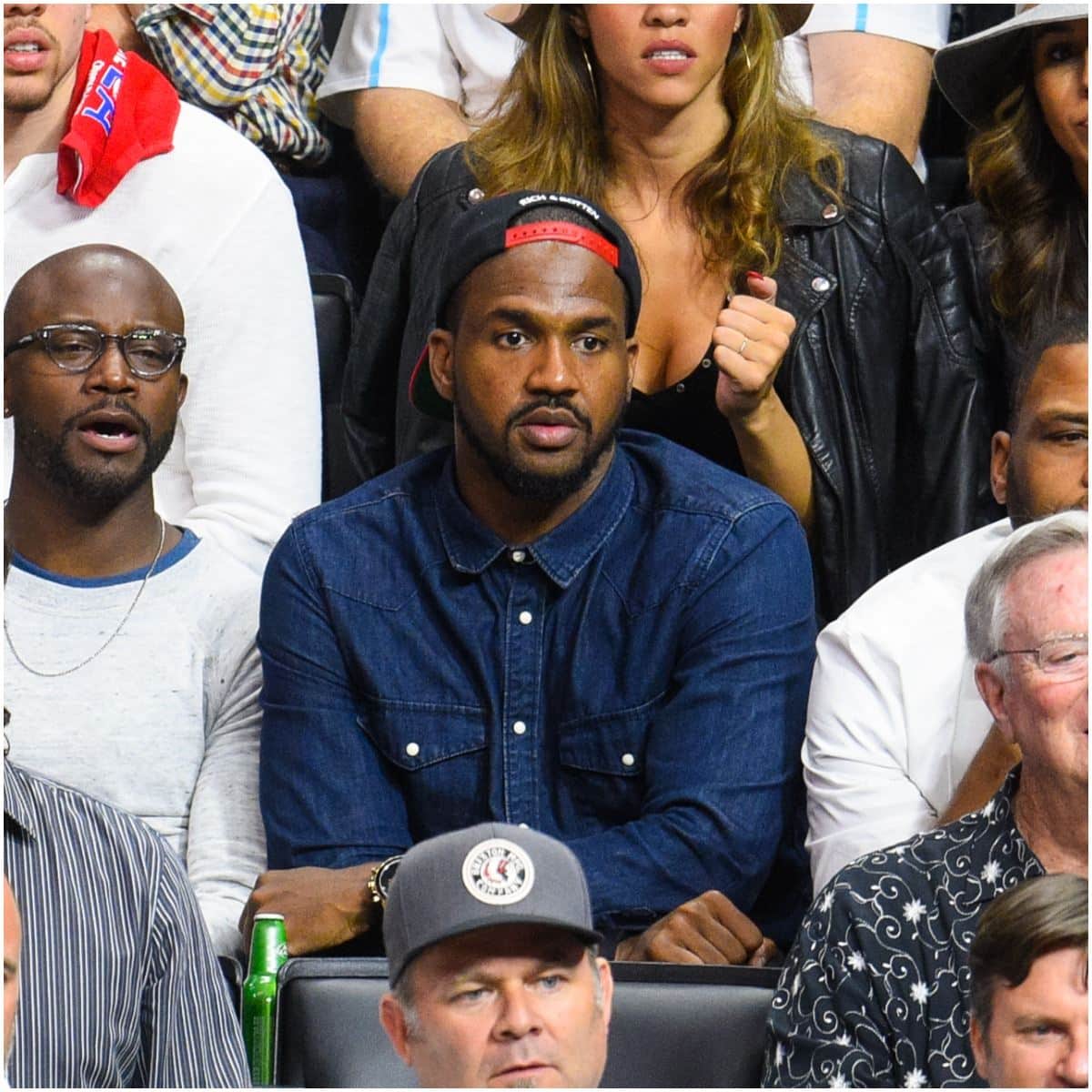 Throughout high school and college, Lathan was known as someone with a lot of friends—he was likeable, fun, and had an opinion on everything.
Happy to just see where life took him, Lathan credits his mom with giving him the confidence to be true to himself and figure things out.
He has also explained in interviews that his dad, Terry, was more likely to push him to do something with his life, and to "become somebody."
Lathan managed to take both his mom and dad's advice—he went to college in Louisiana and graduated with a degree in political science in May 2003, with a major in creative writing.
Van moved out to Los Angeles, California, to pursue his career goals after graduation.
A New Chapter
Lathan didn't waste any time chasing down the career he wanted after college.
He moved out to LA and took on a job with TMZ.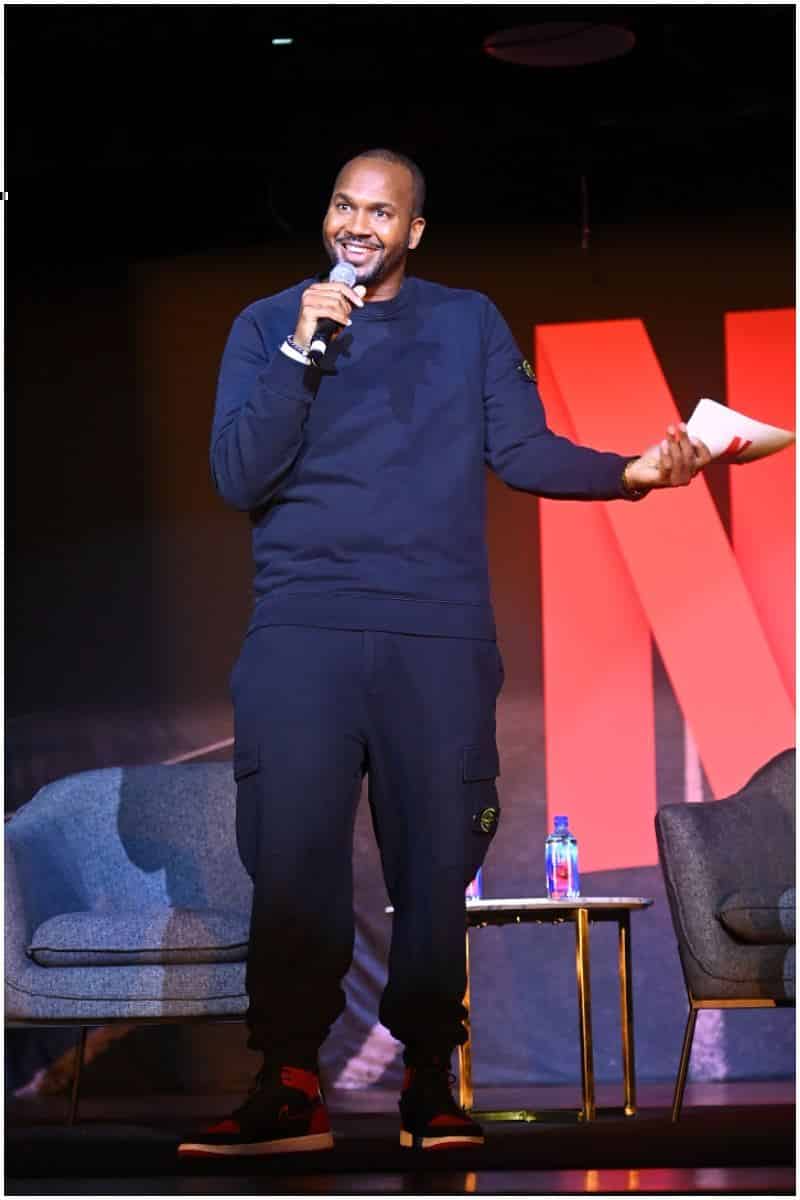 As part of the brainstorming team, he helped develop the TMZ Celebrity Tour concept.
He also worked as a guide, escorting tourists to Hollywood hot spots on the TMZ bus.
The tour, which covered an almost-30 mile radius around Beverly Hills and Sunset, is still a signature LA tourist staple.
When Lathan wasn't using his gift of the gab to woo tourists, he was working as a cohost and senior producer on TMZ Live.
Van meets Kanye
It was through his job at TMZ that Lathan met Kanye West on May 1, 2018.
In an interview between the rap superstar and co-hosts Harvey Levin and Charles Latibeaudiere, Kanye said some typically-Kanye inflammatory stuff. Specifically, that slavery was a "choice."
Kanye went on to ask those around the table if they felt he was thinking free.
In a show of solidarity with fans and listeners everywhere, Lathan told West what he really thought about his comments.
"I actually don't think you're thinking anything. I think what you're doing right now is actually the absence of thought."
He went more in-depth with his opinion later that day on his own podcast, winning hearts—and support—across the internet.
Comedians, fellow celebrities, artists, and entertainers took to social media to show their support for the podcaster and host.
End Of One Era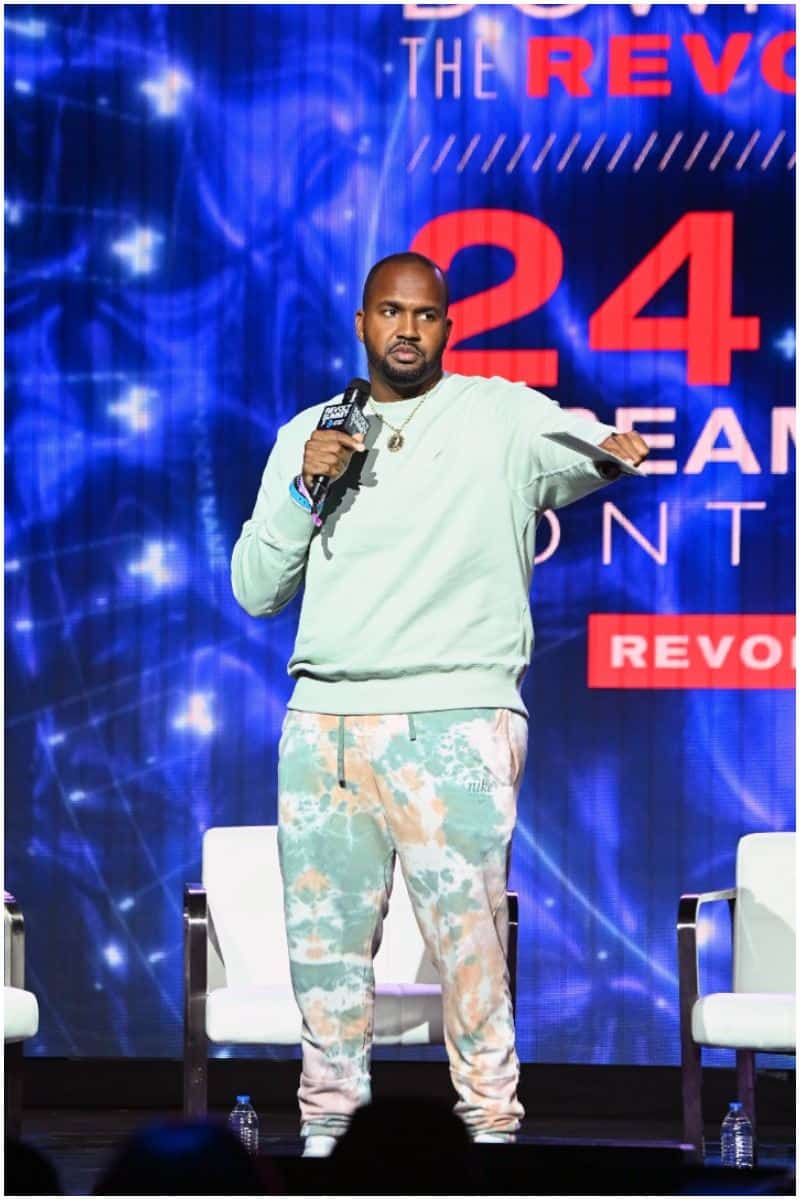 The following year Van got into a political confrontation live on-air with co-host Michael Babcock.
The debate, which came to a head when the pair were discussing Ellen Degeneres and George W. Bush together at a football game the previous month, ended in an alleged physical altercation.
Staff at TMZ were quick to come out in defense of Lathan, saying he is "not mean spirited" and that anything that happened is more likely a product of the environment being created at TMZ.
Lathan was quickly suspended from his role, before being fired.
READ MORE: Chad Wild Clay Net Worth
Fat, Crazy, and Tired
In 2022, the former TMZ host and ultra-popular podcaster debuted his first book.
Described as a brutally honest critique of dieting and health in the US, it follows Lathan's weight loss journey.
Lathan, who puts himself down as the "fat friend" in his work and in the media, explained that he weighed 365 lbs. at his heaviest.
Slimming down for his health, his family, and his own happiness, Van now leads a much more healthy and active lifestyle.
Through his book—Fat, Crazy, and Tired—he shines the light on the battle behind our weight issues, binge eating, carb overload, weight loss pills, cleanses, and self-help gurus.
Wife/Girlfriend
Van Lathan is not married. Plus, there are not many details about his romantic life, however, in 2018, in an episode of the podcast The Breakfast Club, Charlamagne tha God (one of the co-hosts), revealed that Lathan has a fiancée.
Charlamagne said that during their trip to Anguilla in 2017 — "my wife was there, his fiancée was there."
Van Lathan – Net Worth
Lathan earned most of his wealth from working for TMZ and serving as host of the "The Red Pill" podcast.
He also served as the executive producer of Two Distant Strangers and Uppity: The Willy T. Ribbs Story.
His book, Fat, Crazy, and Tired, was released in April 2022.
Therefore, Van Lathan has an estimated net worth of $1.5 million.
READ THIS NEXT: Who is Kendall Rae?