What is Joe Smith Jr.'s net worth? Also, who is Joe Smith Jr.'s wife?
Introduction
Joe Smith Jr. is a professional boxer and holds the enviable title of the only boxer ever to defeat the former undisputed world champion, Bernard Hopkins.
Since Hopkins retired after the fight, Smith can retain that title forever.
But the Bernard Hopkins fight was just one night in what has become a pretty extensive career for the Long Island native.
The Origin Story
Joseph Smith Junior was born on September 20, 1989, in Shirley, Long Island.
He is the eldest of 8 kids—7 boys and 1 girl.
He started boxing at the age of 13, mostly to stay out of trouble and off the streets.
Although he's done some considerable travel around the US, Joe still calls Long Island home.
The Irish Bomber, as he is known in boxing circles, welcomed a daughter into the world in 2008, when he was only 19 years old.
He won a Golden Glove title several weeks later when he defeated Sean Monaghan as an amateur.
An Enviable Boxing Career
Smith's pro-fighting debut came in October 2009, when he beat David Brown by TKO in the first round of a Connecticut fight.
He followed this up with wins against Brandon McGowan, Carlos Adams, Christopher Dammones, Walter Foster, and Charles Wade.
His winning streak was ended by Eddie Caminero at the Aviator Sports and Events Center in NYC in 2010.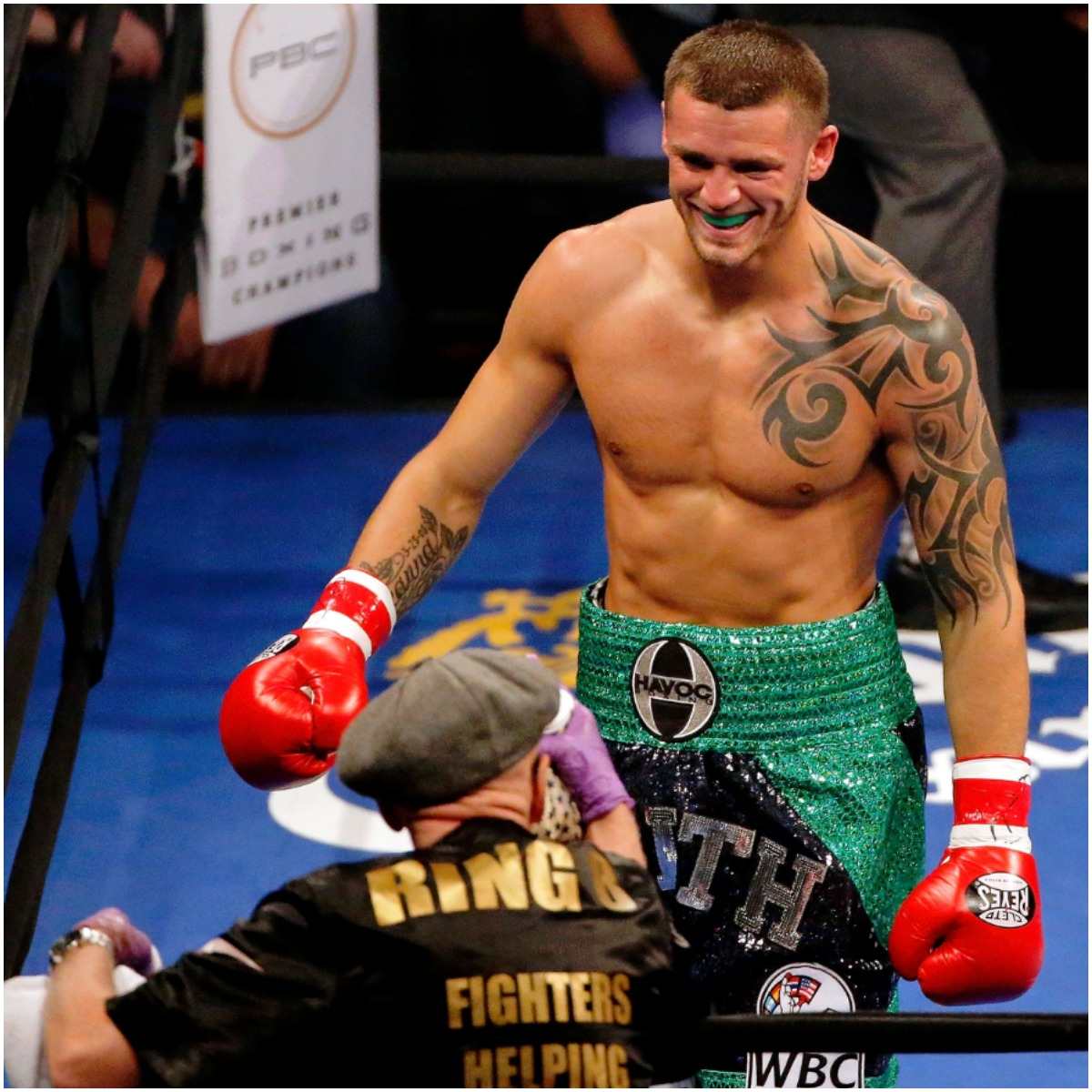 By the time he fought Bernard Hopkins in 2016, he was riding a 16-win streak.
Hopkins' farewell fight—at The Forum in Inglewood, California—saw him coming off a two-year quiet spell.
Smith Jr. knocked the favorite out of the ring in round 8.
His win wasn't without its own controversy, with the defeated Hopkins telling HBO: "He shoved me out of the ring. They can call it a no-contest but not a loss. I went out like a soldier."
READ MORE: Who is Michael Floyd's wife?
Smith retained his title and integrity, calling Hopkins a 'true champion.'
During a fight against Cuban contender Sullivan Barrera, Smith Jr. suffered a suspected head injury and a broken jaw—which it's believed he suffered in the second of 10 rounds.
He had surgery to reset the break, and took a little downtime to recover.
Smith Jr.'s fight record was chequered from 2018 onwards, with 2 wins and 1 loss leading up to a scheduled fight against Eleider Alvarez in late 2020.
Of the late-2020 match-up, Smith Jr. said, "This fight means everything to me. It's my path to a world title fight, and I know this is my second chance to turn my dream into reality. To get there, I have to, and will, win this fight."
And win he did, at the MGM Grand in Las Vegas.
Joe Smith Jr. hit his opponent with a right/left combo in the 9th round of their WBO elimination match, which saw Alvarez hit the ring apron. He was counted out by the referee, which will mean Smith sees the next round of the competition.
On April 10, 2021, Joe defeated Maxim Vlasov to win the WBO 175-Lb title. Official judges turned in scores of 115-112, 115-112, and 114-114 in favor of Smith. "It was definitely a close, tough, tough fight," Joe said.
On January 15, 2022, Joe won a match against Steve Geffrard via TKO, at Turning Stone Resort Casino.
READ MORE: Serena Williams Net Worth
Behind The Scenes With A Prize Fighter
In 2017, Joe Smith Jr. was living proof that being an ultra-successful fighter in the ring doesn't always parlay into major money.
The fighter—who had 20 wins and only 2 losses in his pro career at that point—was still working as a Union 66 laborer on Long Island.
Wife
Joe Smith Jr lives with his wife (Kelly Reilly) and daughter, and works in order to qualify for healthcare benefits.
In a recent interview, Smith said that he still sees fight footage on social media and is proud of what he's achieved.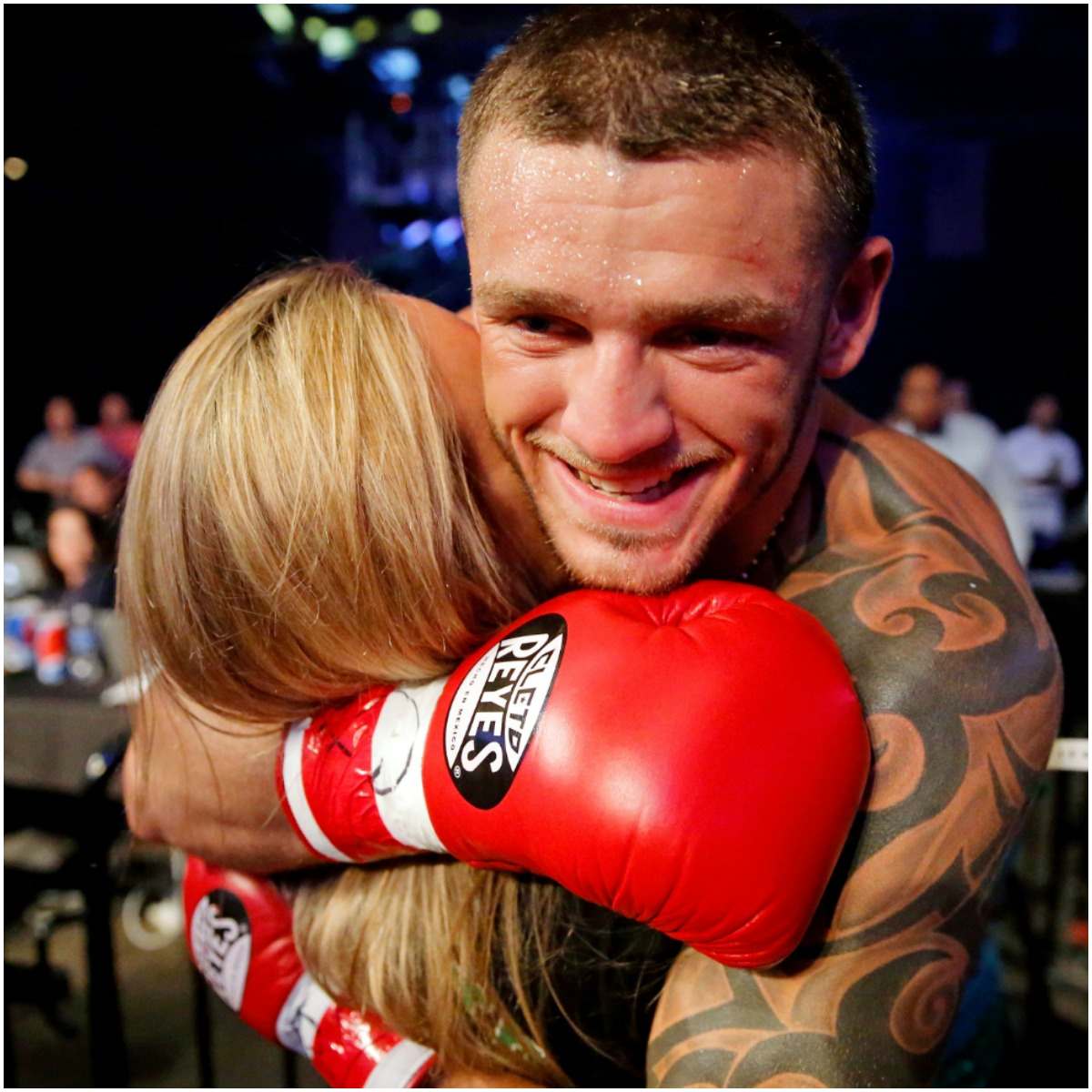 Despite his celebrity in the boxing world, he still returned to work shortly thereafter.
He explained that he hadn't made enough in his career to that point, and specifically of the last two fights of 2017—which drew enviable crowds, but didn't even earn him a quarter of his opponents' purses.
Joe Smith Jr. is open about his goals for the future. He doesn't want to be fighting past his mid-30s, which gives him until 2025 to make bank.
Smith explains that he's "Trying to make the biggest fights possible now and get out of the business" for his family.
Joe Smith Jr. – Net Worth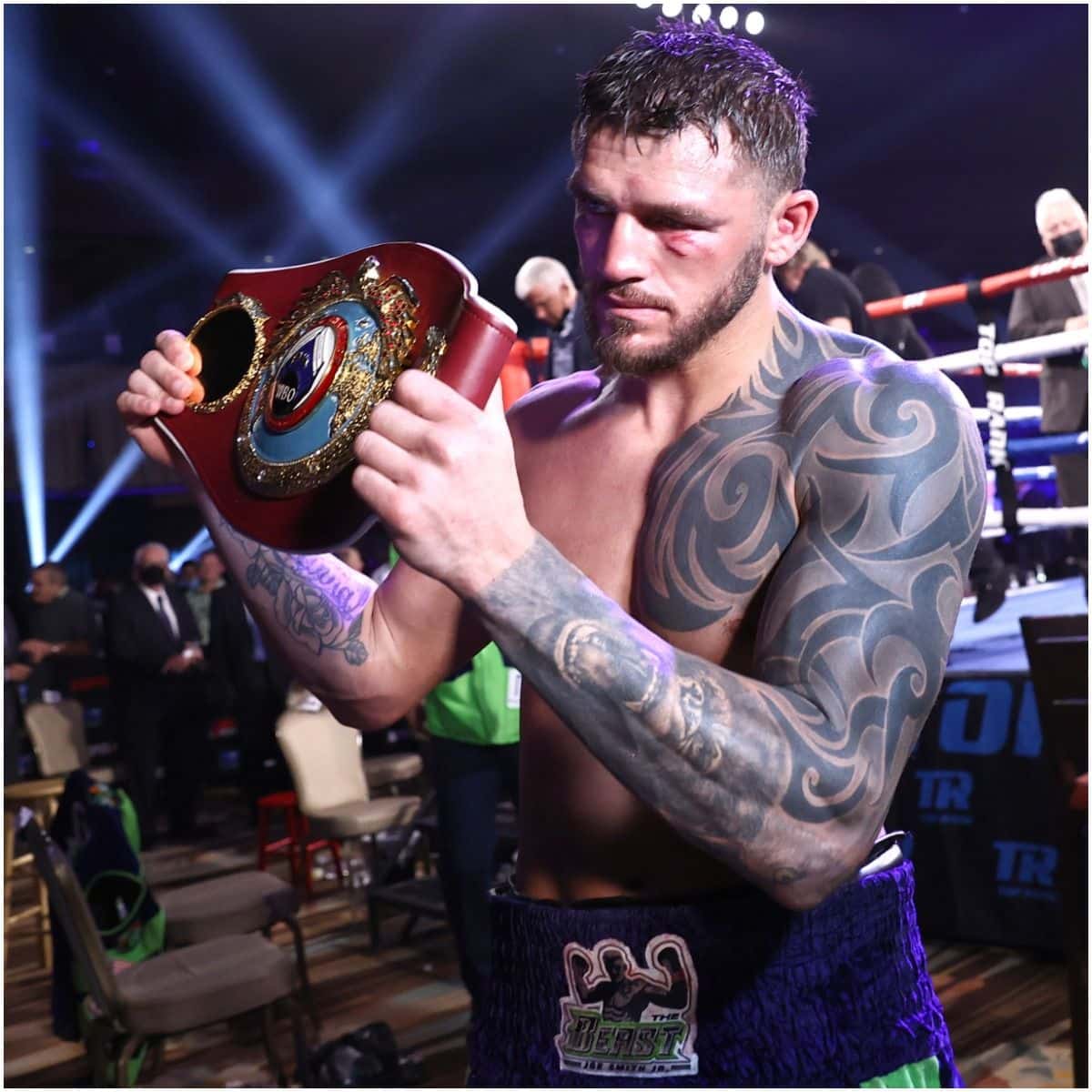 Joe earned most of his wealth from winning 27 professional boxing fights and from sponsors.
Therefore, American professional boxer Joe Smith Jr. has an estimated net worth of $1.5 million.
READ THIS NEXT: Is Venus Williams dating?
References

https://www.cbssports.com/joe-smith-jr-knocks-eleider-alvarez-through-the-ropes
https://fightnews.com/eleider-alvarez-joe-smith-jr-kickoff-quotes/79876