What is Andrew Golota's net worth?
Introduction
Andrew Golota is a Polish former heavyweight fighter who is best known for being knocked out by three-time world heavyweight champion Lennox Lewis in the first round, for quitting on his stool twice, and for being disqualified against Riddick Bowe for low blows.
As an amateur, Andrew won a bronze medal in the heavyweight division at the 1988 Olympics.
Biography
He was born on January 5, 1968, in Warsaw, Mazowieckie, Poland.
Andrew began boxing at the age of 13. He won 7 Polish national amateur championships.
Olympics
As an amateur boxer, Golota won a bronze medal at the 1988 Olympics in Seoul, South Korea.
Andrew accumulated 111 wins as an amateur before turning professional in 1992.
Professional Boxing Career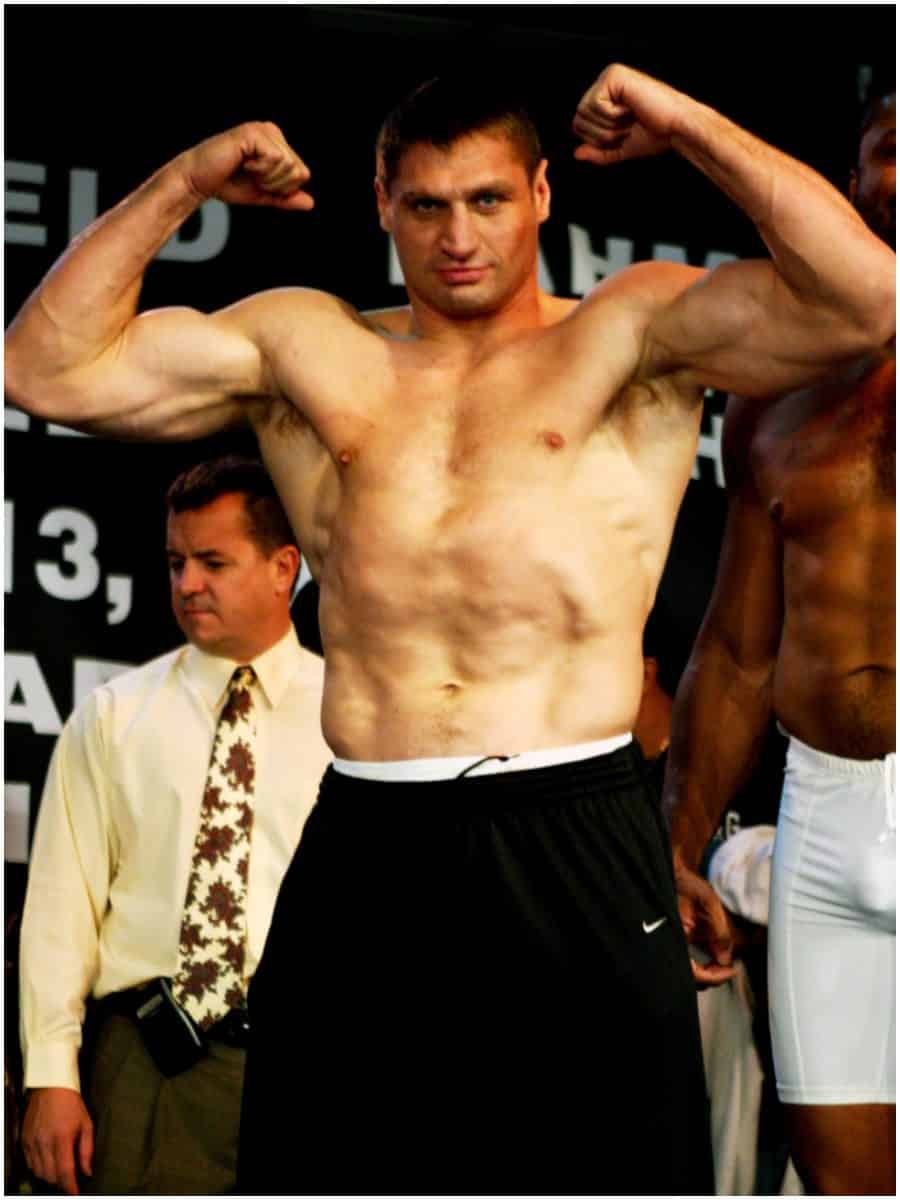 In his first match as a professional boxer, Golota knocked out Roosevelt Shuler in 3 rounds.
Riddick Bowe
On July 11, 1996, Andrew had his first high-profile fight against heavyweight champion Riddick Bowe.
Note – Riddick Bowe won a silver medal in the super heavyweight division at the 1988 Summer Olympics and reigned as the undisputed world heavyweight champion in 1992.
With 37 seconds remaining in the last round, Andrew dropped Riddick with a blatant low punch, directly to the genitals. He was disqualified.
After, a dramatic riot started. The riot was called Event of the Year by Ring Magazine.
About three months after the match, in October 1996, it was announced that Andrew and Riddick would meet again in a rematch that would take place on December 14 in Atlantic City.
In the second match, Golota was again disqualified for low blows. The post-match riot led to 9 spectators who had to be rushed to hospital as well as ten arrests.
In 1997, Riddick announced his retirement from boxing at the age of 29.
Lennox Lewis
In October 1997, Andrew got a shot at World Boxing Council heavyweight champion Lennox Lewis.
In the match against Lennox, Golota only resisted 94 seconds into the first round.
Mike Tyson
On October 20, 2000, Tyson and Golota squared off in a high-stakes PPV match-up.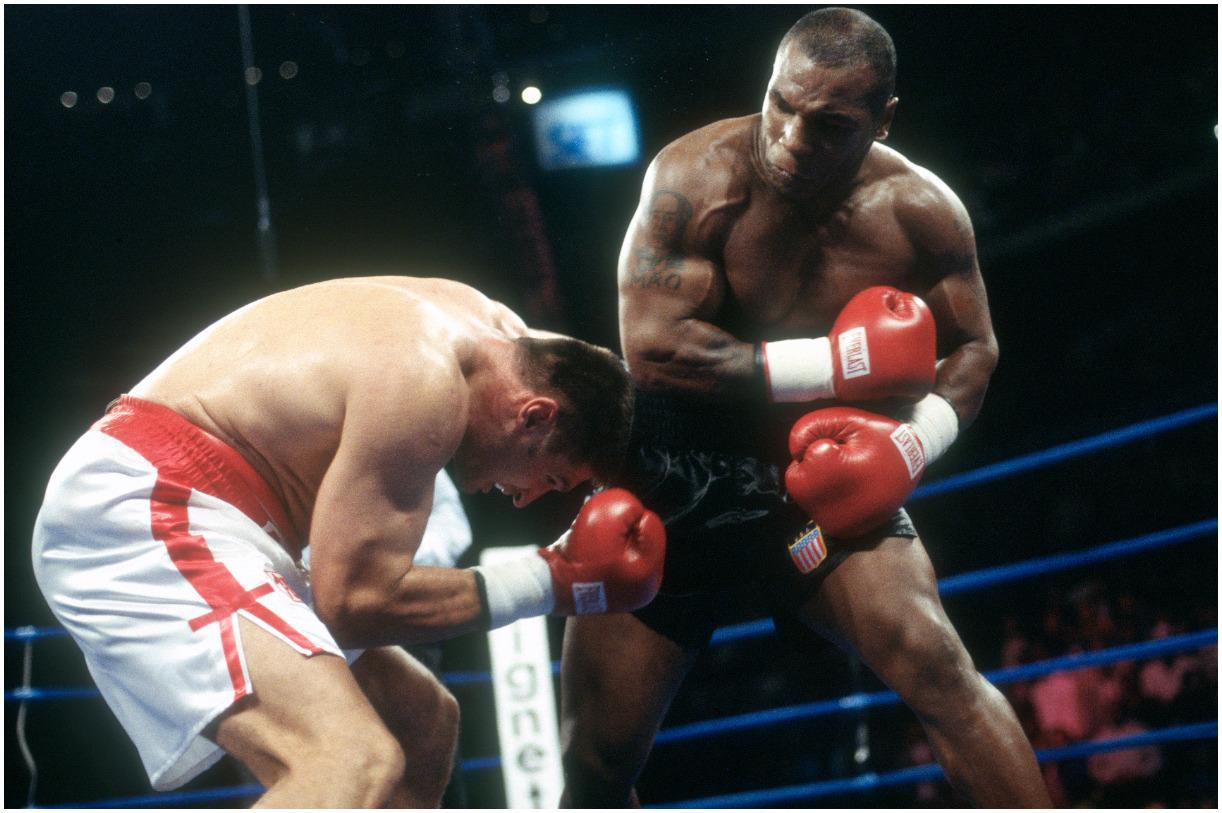 After the second round, Andrew retired on his stool saying "I quit" to his cornerman. Later, he was taken by his wife to Resurrection Medical Center on Chicago's Northwest.
Mariola Golota, his wife, said:
"He got hurt, he got injured and it's probably the smartest thing he did."
Dr. Wesley Yapor, a neurosurgeon who treated Andrew, said that Golota sustained a herniated disc between the 4th and 5th cervical vertebrae as well as a fractured left cheekbone.
The doctor said:
"If he had sustained another serious blow to the head he could have become paralyzed."
Dr. Wesley Yapor later added:
"If the symptoms persist, he might need surgery."
Al Certo, his trainer for the match, stated:
"At the time of the stoppage I was unaware of how injured my fighter was."
Certo also said:
"Obviously, a fighter's health takes priority over continuing a boxing match."
Recently, Mike Tyson has admitted he was high when he beat Golota in 2000. Mike declared:
"When I fought Golota, that's the only time I smoked weed and fought. It didn't affect me. It affected Golota."
Mike Tyson added:
"They fined me a couple of hundred dollars for that stuff."
In 2013, Mike released his memoir, Undisputed Truth. In the book, Tyson explained how he used drugs before other fights as well – his loss to Danny Williams in July 2004 and TKO of Lou Savarese in June 2000.
On November 13, 2004, Andrew received another world title shot in a row. Golota lost by unanimous decision vs John Ruiz, a former professional boxer who held the WBA heavyweight title twice.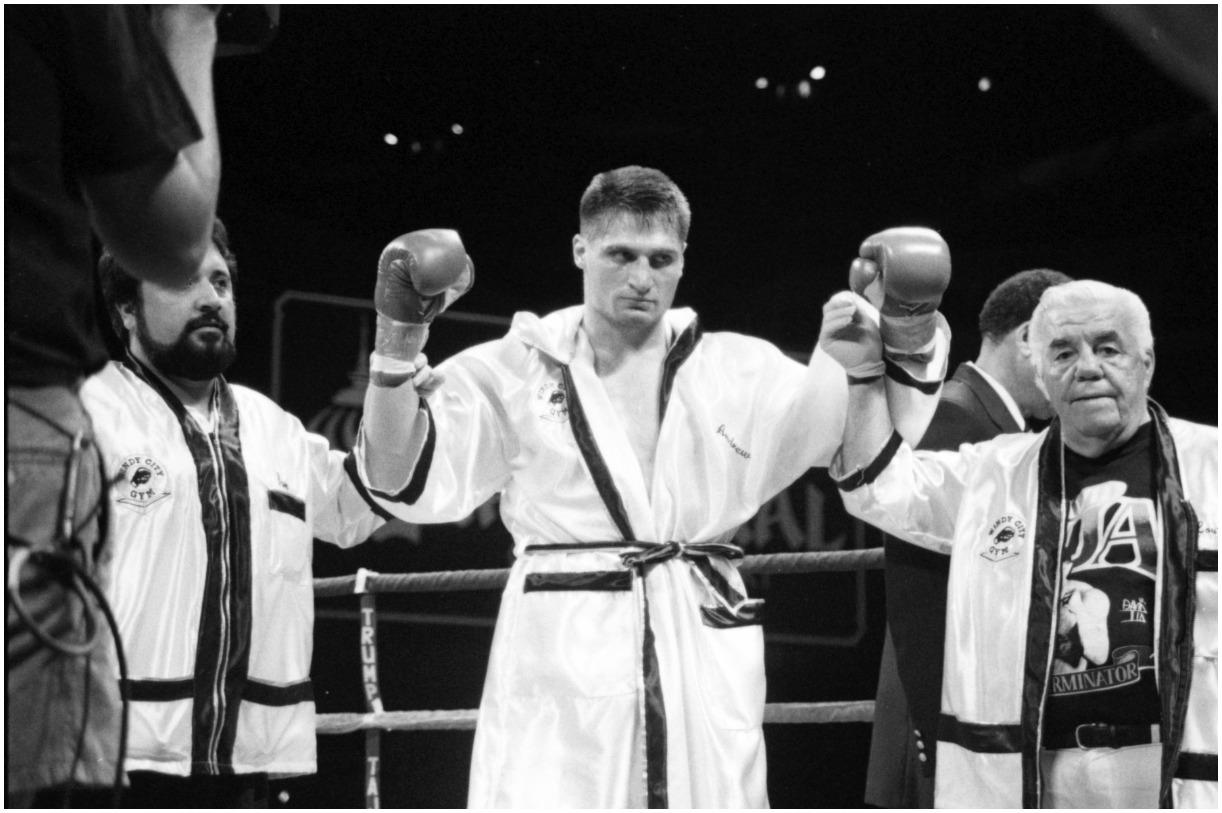 On May 21, 2005, Andrew received his third world title shot against "Relentless" Lamon Brewster, a former professional boxer. Andrew lost when Lamon knocked him down three times inside the first round.
In 2013, Andrew retired with a record of 41 wins, 9 defeats, and a draw.
READ MORE: Travis Browne Net Worth
Book
In 1998, he published his autobiography, named – Pierwsza Autoryzowana Biografia (The first authentic biography).
Wife
Andrew Golota is married to Mariola, a lawyer in Chicago.
Children
He has two children, a daughter Alexandra and a son Andrzej.
Height
Golota is 6′ 4″ (1.93 m) tall.
READ MORE: Who is Dorian Yates' wife?
Trivia
Andrew has also participated in the Polish version of "The Mole."
In 2012, reports appeared that he might be facing deportation from the United States if the judge takes into account his criminal past.
Note – a criminal background check was triggered when Andrew filed paperwork to become an American citizen.
His wife said:
"I'm just hopeful that it's going to turn out OK. It's kind of out of your hands. Andrew paid dearly for whatever he did."
His criminal records are:
in 2003, Golota impersonated a police officer after he flashed an honorary New Jersey police badge;
in 2006, he pleaded guilty after firearms were found in his home.
He lost all 4 bids to win the WBC, IBF, WBA, and WBO heavyweight titles. The matches were against:
Lamon Brewster (May 2000);
John Ruiz (November 2005);
Chris Byrd (April 2004);
Lennox Lewis (October 1997).
For being disqualified twice for low-blowing Bowe in back-to-back fights, Andrew is also known as the "Foul Pole."
During the fight with Mike Tyson, Golota complained of several head butts by Mike.
In 2010, Andrew appeared in the Polish edition of Dancing with the Stars with partner Magdalena Soszyńska-Michno.
READ MORE: William Byron Net Worth
Andrew Golota – Net Worth
Golota earned most of his wealth from being a professional heavyweight fighter. He fought professionally for 21 years. His record is 41 wins from 52 fights.
For his match against Tyson, Andrew received $2 million, win or lose.
In addition, Andrew earned some money from his amateur boxing career, where he had 111 wins and a bronze medal at the 1988 Summer Olympics.
Therefore, Polish former professional boxer Andrew Golota has an estimated net worth of $7 million.
READ THIS NEXT: Who is Massy Arias?
References

https://www.espn.com/retired-heavyweight-andrew-golota-facing-deportation
https://www.latimes.com/la-xpm-2000-oct-24-sp-41142-story
https://www.independent.co.uk/golota-has-multiple-injuries-after-tyson-fight